Bella Thorne just celebrated her 19th birthday over the weekend. She shared the moment with new boyfriend, Tyler Posey, who greeted her with an Insta post. For her birthday, the Blended star got a nose ring — something she was more than happy to share with her fans. She even documented the whole process, which looked painful.
On Sunday, Bella was spotted out and about with Tyler in Los Angeles. She wore a casual ensemble for the activity — one that appeared as though she forgot to wear some pants. Bella rocked a long printed black shirt and then teamed the piece with pink socks, yellow snakeskin boots, some round-framed sunglasses, and a beanie. It was a strange-looking attire, but somehow she pulled it off. Plus, of course, there's the fact that she looked extremely sexy.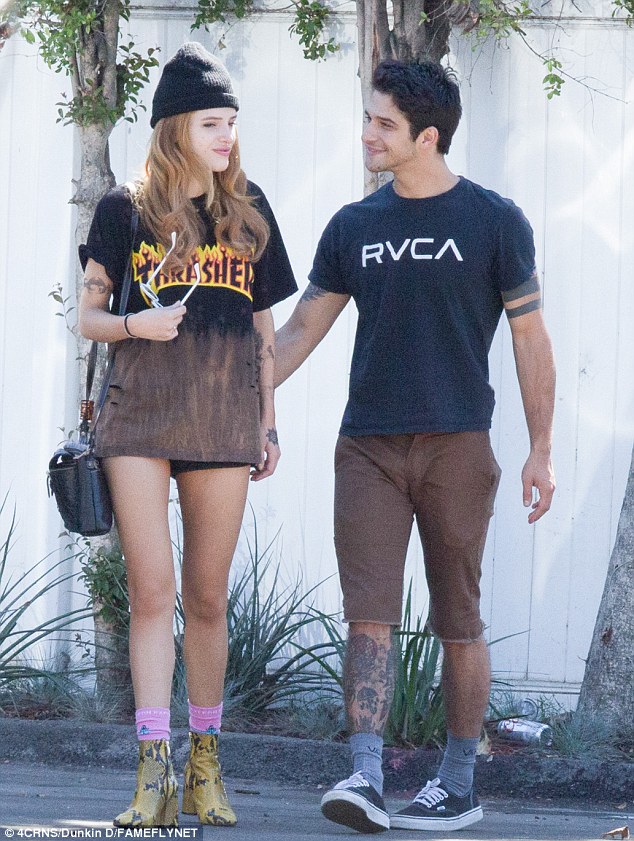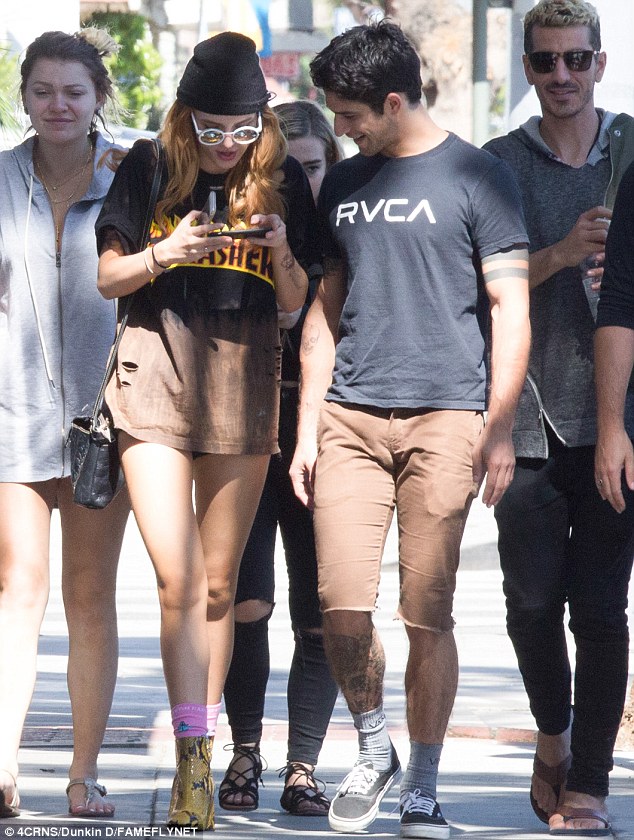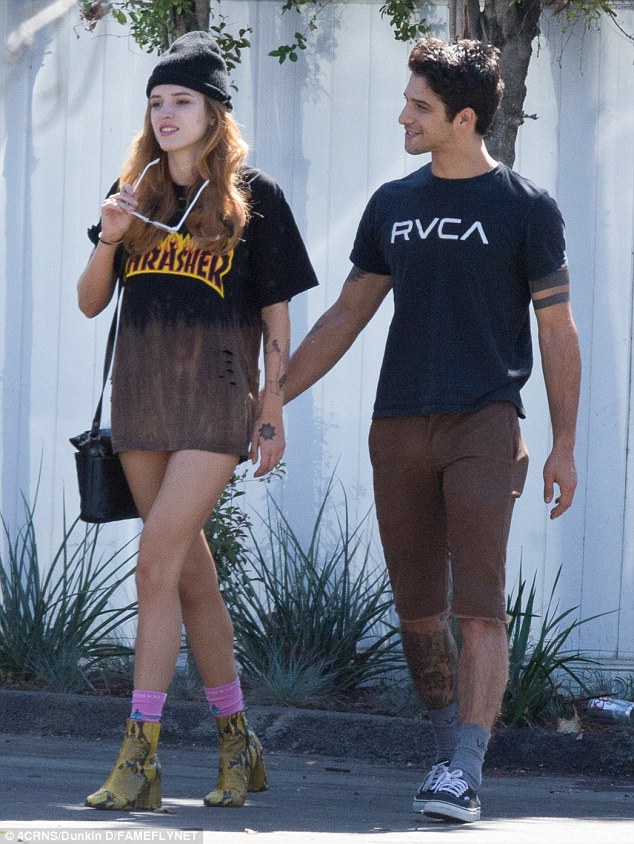 Bella Thorne steps out with her boyfriend, Tyler Posey, in Los Angeles on October 9, 2016
What do you think of Bella's Sunday outfit? Does she look cool and sexy, or do you think she should have worn longer shorts? In terms of accessories, will you pair your yellow snakeskin boots with bright pink socks a la Bella here?
I'm not sure I can. But what I can tell you is that Bella's boots are by Suecomma Bonnie. They are not available online, so that's about as much info I am able to share.
If you're digging Bella's outfit and you think you can pull it off, here's a pair of snake-print boots you can work with. The "Reese" from Sam Edelman feature tapered heels and slightly yellowish uppers that will remind you of Bella's boots. Pair with bright pink socks, a beanie, and a large black tee. Et voila! You're all set!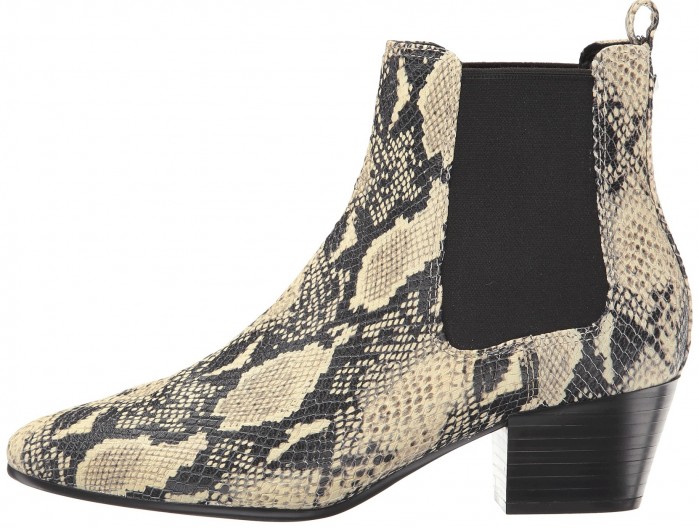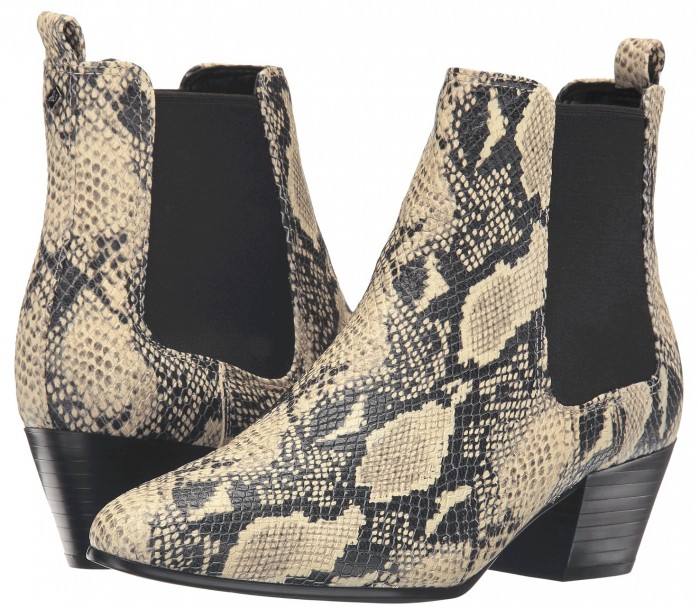 Sam Edelman Reesa Boots, $150