It's no secret that 18-year-old Bella Thorne has an amazing body. The young actress loves to flaunt her figure for the camera, whether it's through her social media accounts or paparazzi cameras. She also has a stunning face, which makes her rather lethal to the opposite sex. But for all the sexiness, she can occasionally come across as someone older than her age, most especially when she puts on heavy makeup and figure-hugging dresses.
On Monday, it was no different for Bella, who attended the SXSW Film Festival in a skintight red lace frock that displayed her gorgeous curves. The dress was cut low on the front to reveal a generous amount of cleavage, and she teamed it with matching red lipstick to amp up the appeal. Capping off the attire  were gold ankle strap heels and some gold jewelry.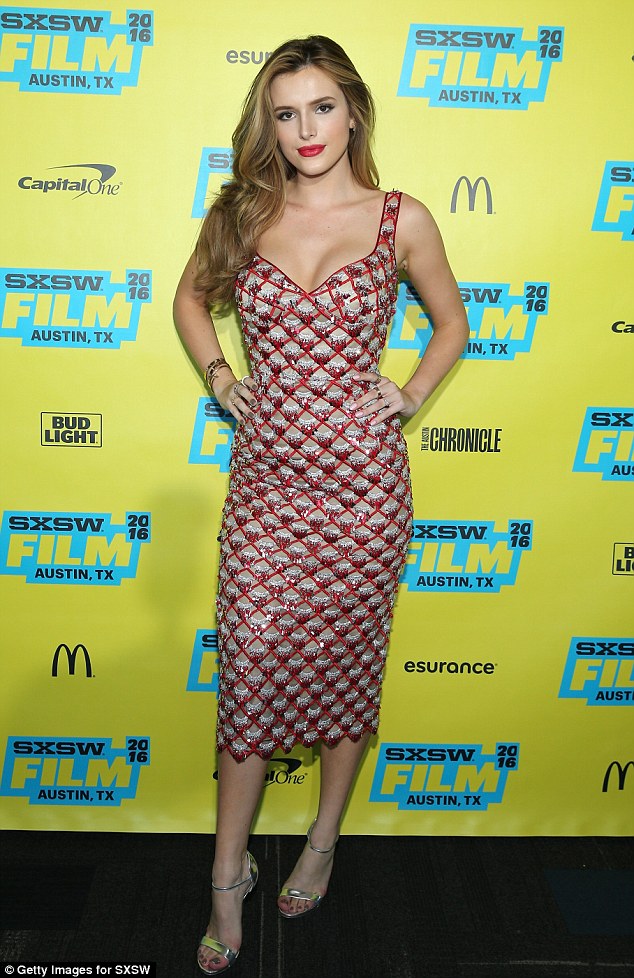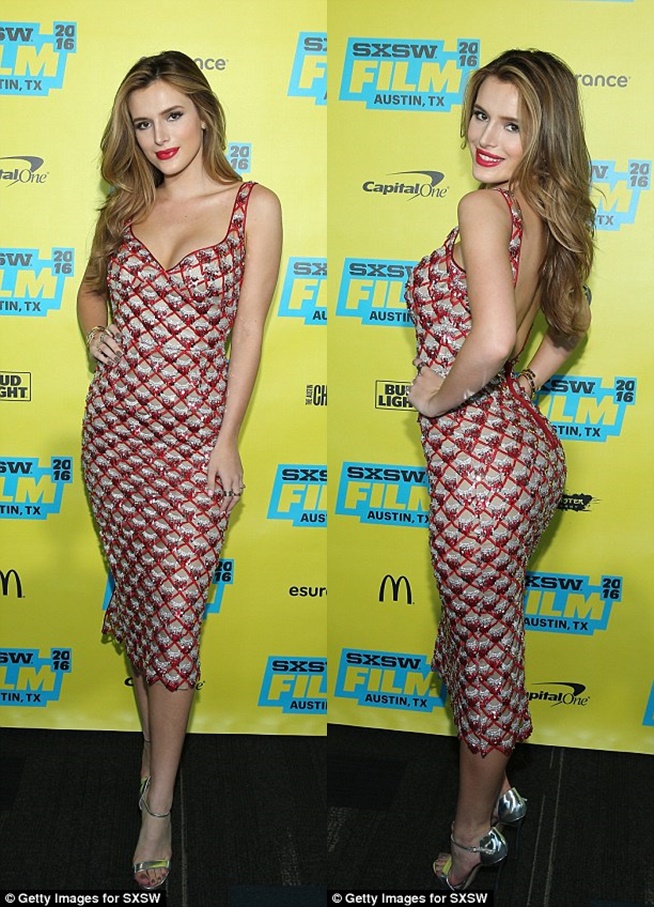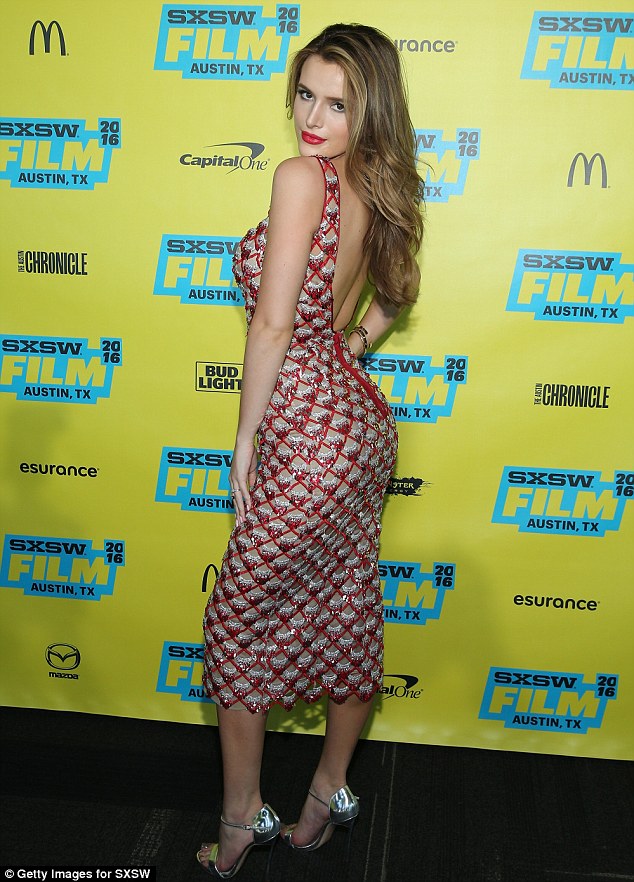 Bella Thorn attends the screening of her new movie, Shovel Buddies, at SXSW Film Festival held in Austin, Texas, on March 14, 2016
If I didn't know her age, I'd easily mistake her as a twenty-something gal. Of course, there's no denying that she looks really hot in that dress. I  don't think anyone else can wear it any better. Would you agree?
Bella's red lace frock is from Marc Jacobs' spring 2016 collection. It isn't available online, but this lacy black piece from the designer reminds me of it: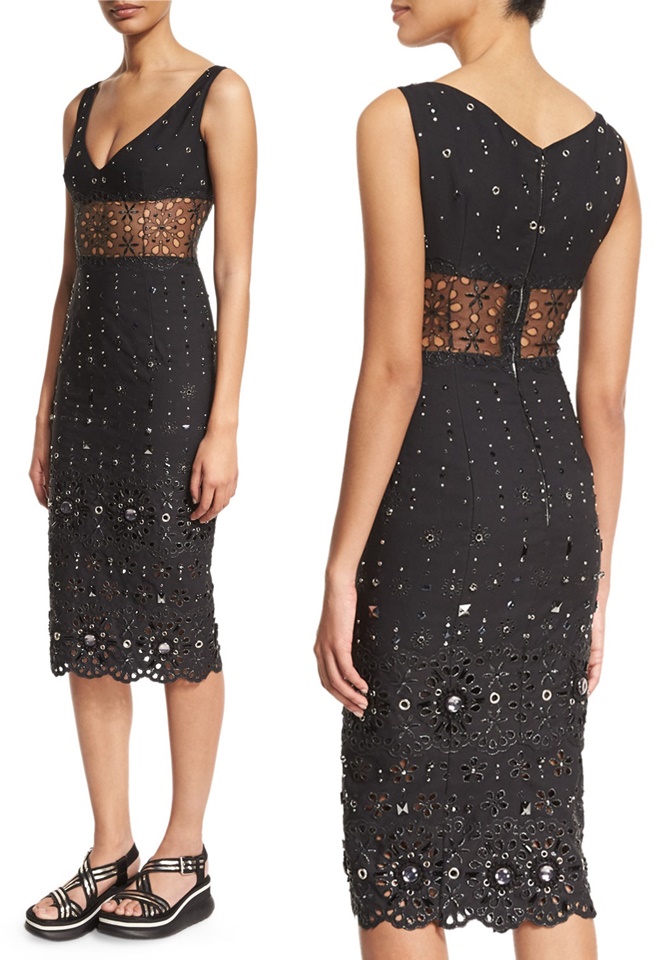 Marc Jacobs Embellished Lace Dress, $3900
Bella's gold strappy heels are from Casadei. They're no longer available online, but here's a look at the pair in black and red combi for your reference. What actually makes the sandals different are the layered heel cups: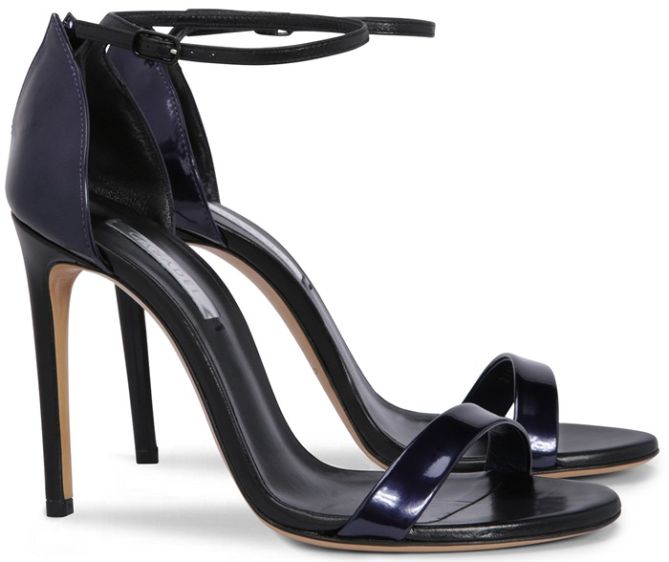 Casadei Metallic Ankle Strap Sandals in Midnight, sold out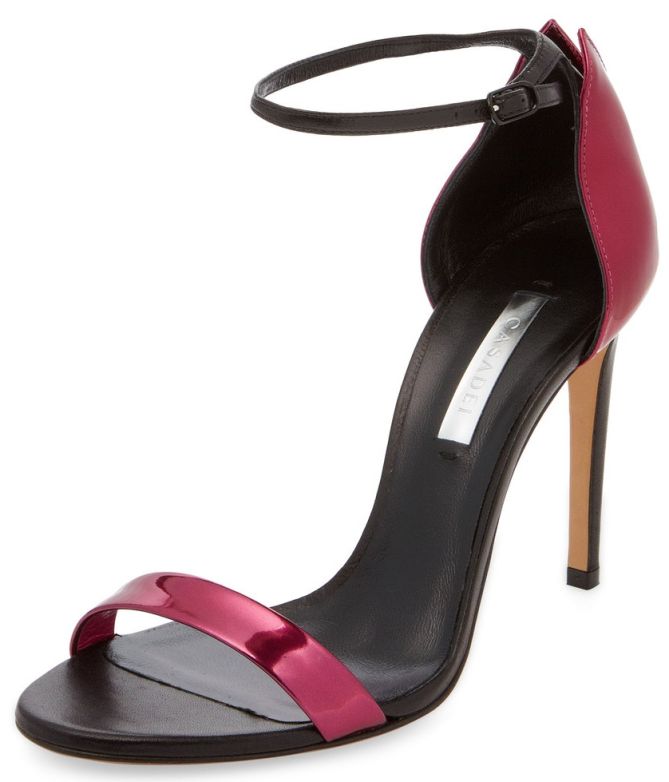 Casadei Metallic Ankle Strap Sandals in Red, $350 (was $730)
If you like the silhouette, you can purchase the metallic red over at members-only site, Gilt. They're on sale at $350, so they're worth considering. You may also check out Casadei's "Blade" sandals:
Casadei Blade Metallic Ankle Strap Sandals, $775