Oh how wonderful it will feel to be young and beautiful all over again!
I'm in my 30s, so you can say I look at young women (in their teens and 20s) who look so fresh and glowing with a tinge of jealousy. Bella Thorne, for example, is bursting with radiance that can only come from being young and exceptionally beautiful.
While attending Joel Silver's party in Malibu on Monday, the blonde beauty turned heads in a long white summer frock. The dress was detailed with cutouts on the sides and back. It was also relatively low cut to reveal some cleavage. Coupled with her wavy blond locks, you could say Bella cut quite a breathtaking figure.
By, the way, Bella switched into a bikini soon after, which drove the male onlookers nuts.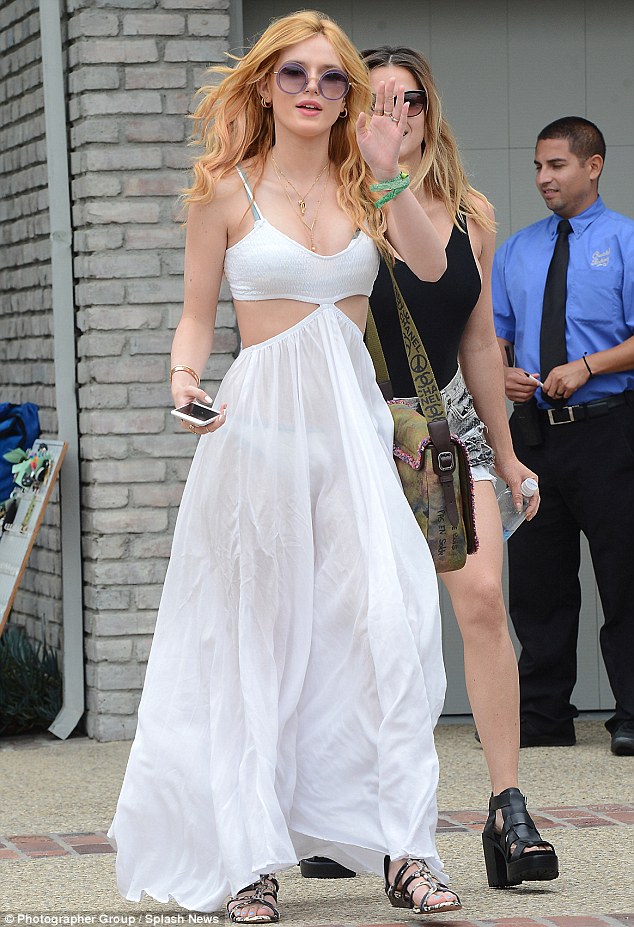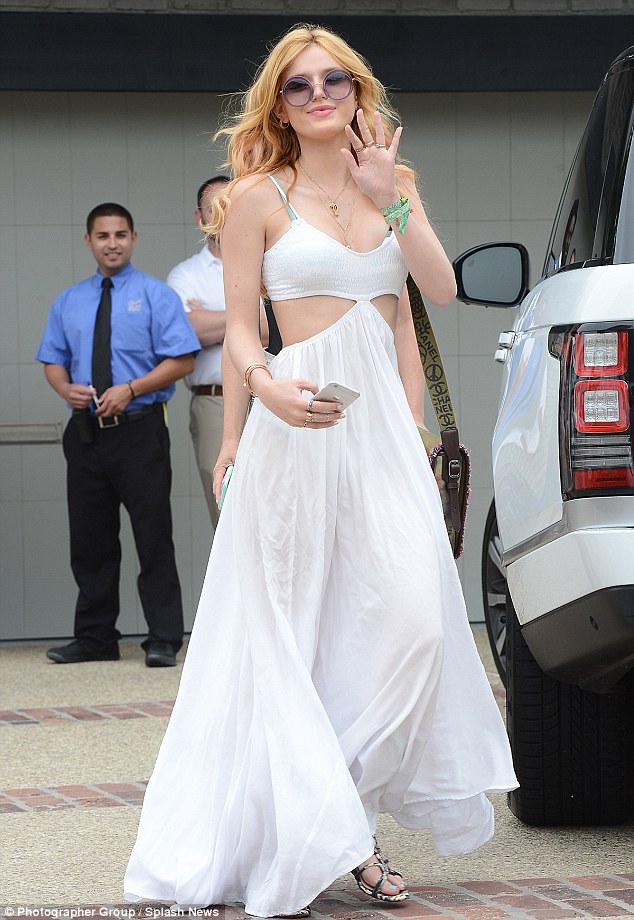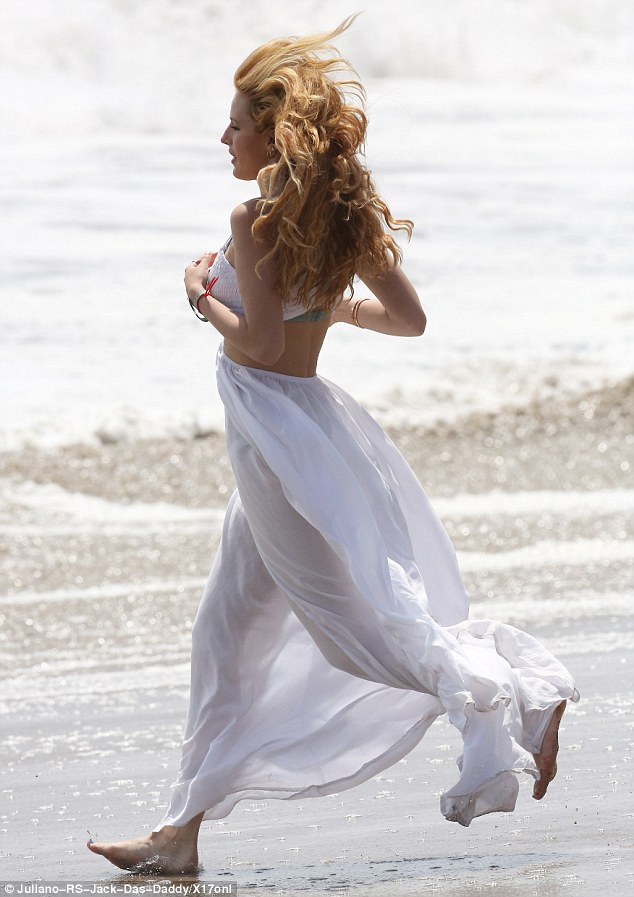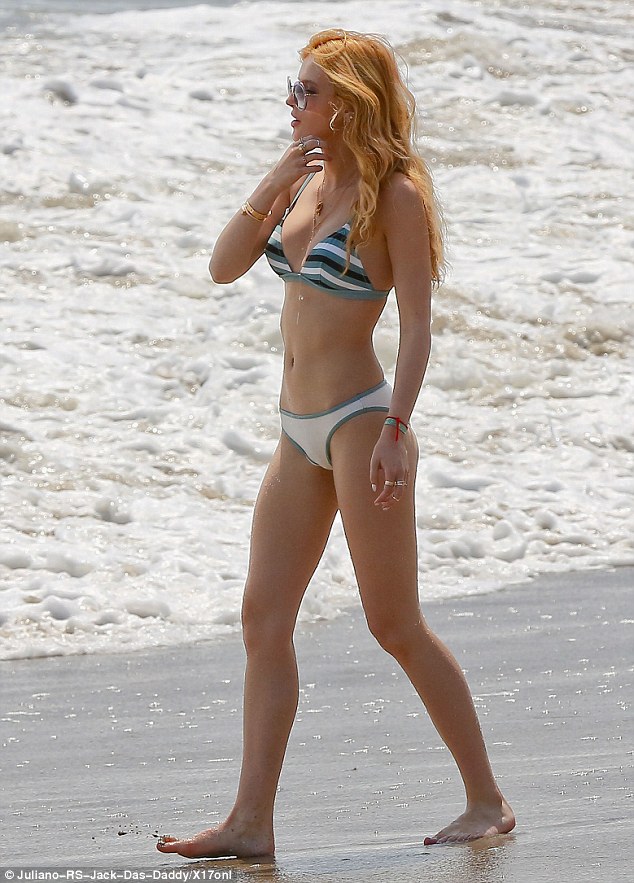 Bella Thorne attends Joel Silver's Memorial Day party in Malibu, California, and then ditches her long white dress to go for a swim in a striped bikini, May 25, 2015
Wow. She has a gorgeous figure. Would you agree?
I'm also digging the dress. It's flowy and ethereal looking. Too bad I couldn't find any deetz on the piece. We all may have to wait a few days before we can get our hands on it.
Now since we're all  about shoes here, let's talk about the strappy pair Bella wore with her long white number. She used tall gladiator sandals in two-tone snake print. The flats were mid-calf instead knee-high, and they complemented the dress quite well.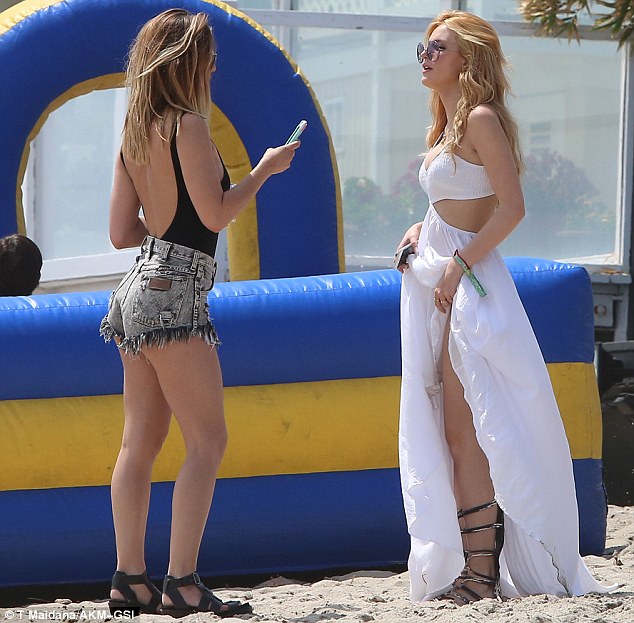 Bella uses a pair of tall and strappy gladiator sandals with her dress
I had trouble locating the pair online (believe I tried), so I'm unable to give you any details yet. However, if you're planning to steal Bella's style, you can do so by grabbing these $90 sandals from ALDO instead. These don't come in two-tone, nor are they crafted in snake-print material, but I think they're quite sexy thanks to the thin braided lace-up straps. Besides, at $90, how can you go wrong?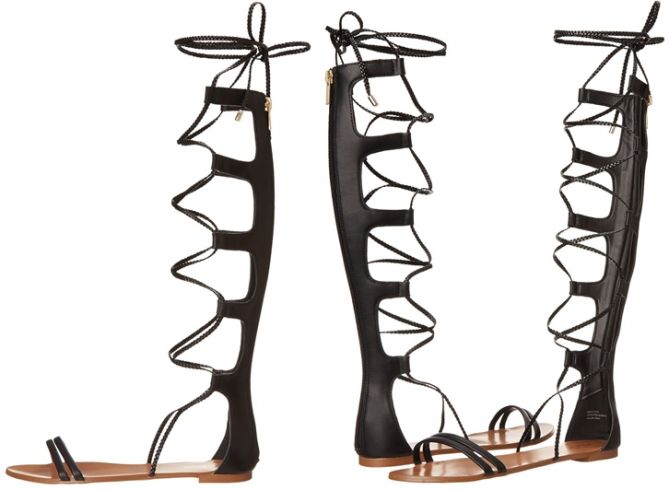 ALDO Umarelle Gladiator Sandals, $90