Bella Thorne was spotted at LAX when she arrived at the airport in Los Angeles last Friday night after posting a lot of pics of her Halloween costume on social media.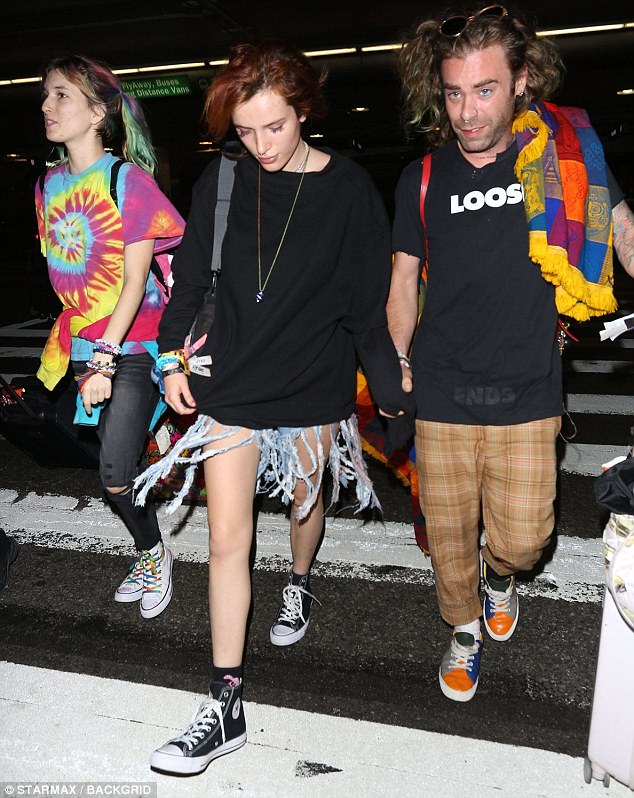 She caused a stir on social media when she shared the pictures of her angel costume for the festivity. But at the airport she had something really casual and cozy on. She showed off her honey glow from her trip to Mexico and drew attention to her slender limbs with her denim shorts. She also had an over sized sweater that is really common in this period of the year. It's a bit cold outside and it's better to put something warm on like an oversize sweater. She had her hair in a loose ponytail. She was really beautiful and she didn't have heavy make up on so we could see clearly her beautiful face. And then at her feet she had a must-have: black converse.


These shoes are perfect and comfy for every occasion, you can wear them with shorts, jeans, skirts, for casual or more formal situations. During autumn they are the best shoes to wear. Above all talking about the perfect outfit to travel in converse are the best! Because you have to spend a lot of hours sitted in the seat of the plane or you have to stay stand up for a lot waiting to get on the plane. So converse are the best shoes to wear! If you still don't have your pair of converse it's better to go and grab them. They are really cheap!  Talking about the costume she showed off a very particular look. When in a picture Bella twisted her torso let her tank top slide over to partly expose her lacy black bra. Every detail counts! She had her white top in the denim shorts that ended in curtains of fringe. Bella also added some multicolored bracelets and a pair of chokers. She also had scarlet lipstick.