Bella Thorne is known for her edgy style and since she made the transition from Disney to the big screen she changed her look. This week she headed out for a party and had an interesting outfit on. When I say interesting, I mean she didn't cover up at all.
Well, Bella wore a transparent shirt and a pair of satin joggers. Yes, transparent means you can see everything because she didn't bother to wear a bra. Her outfit was on point and she had all eyes on her.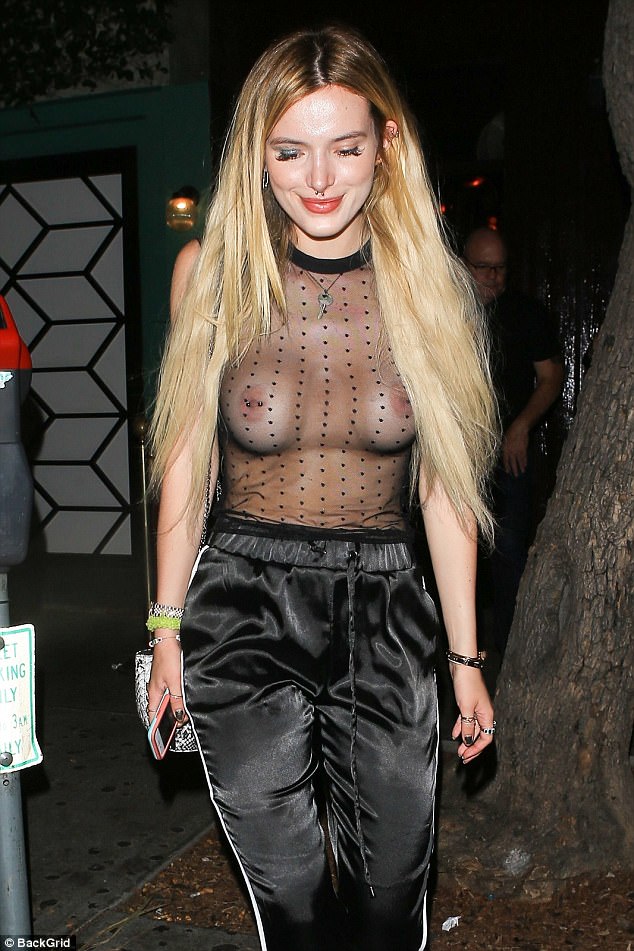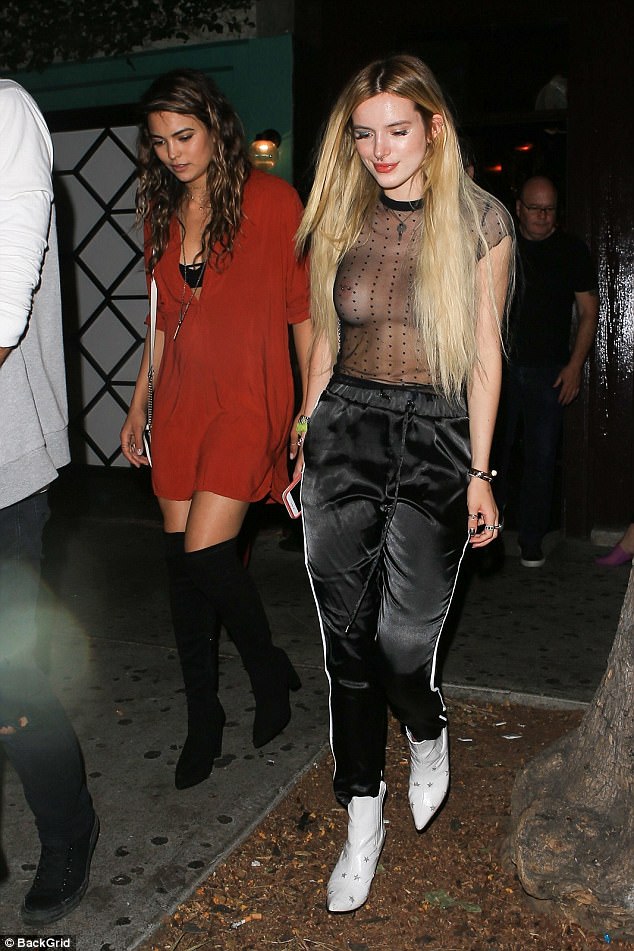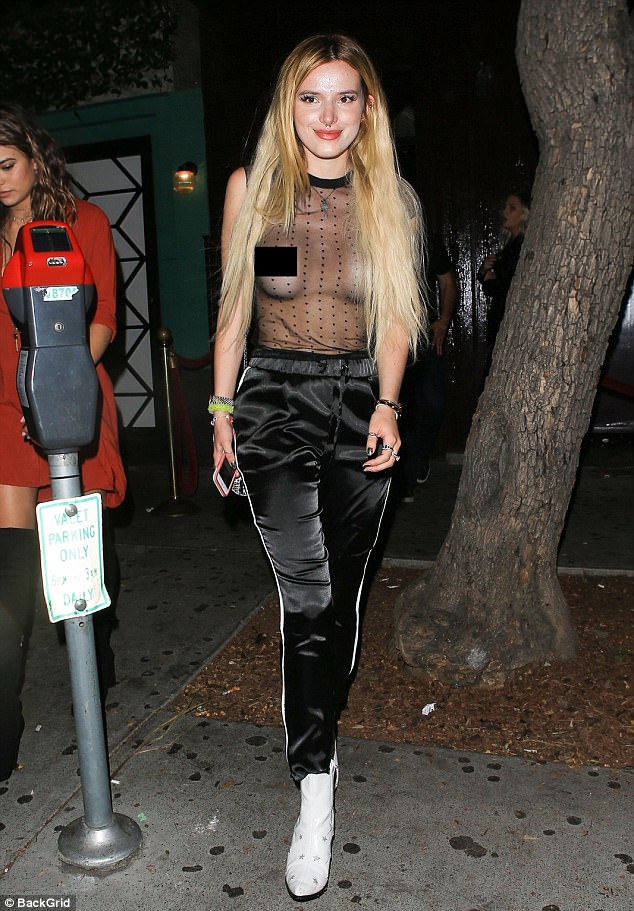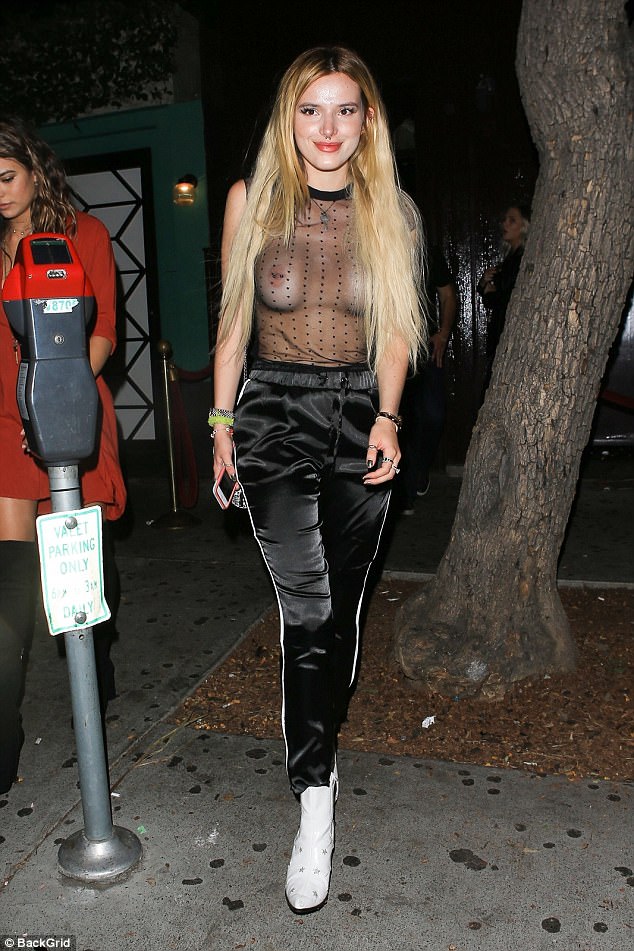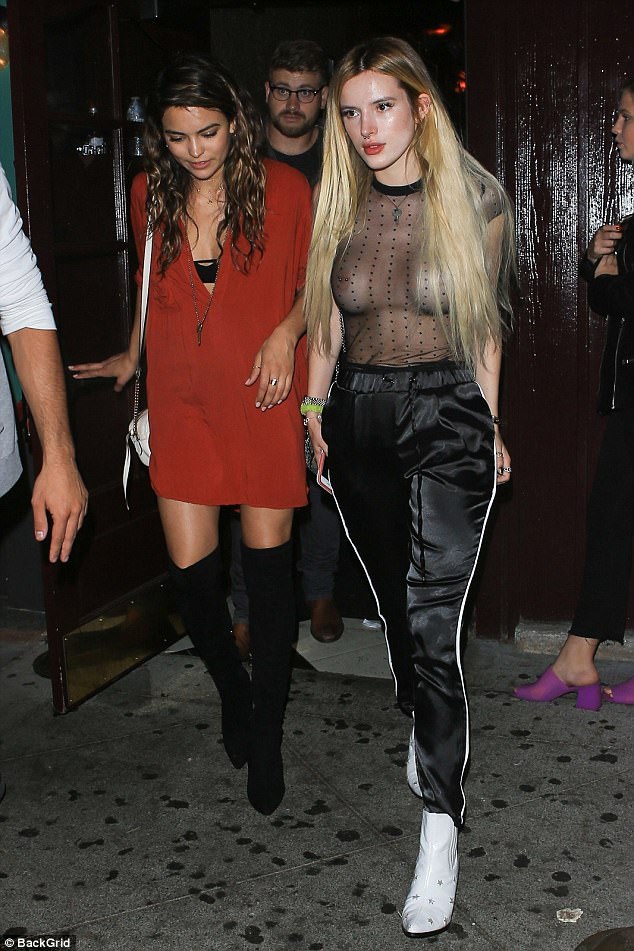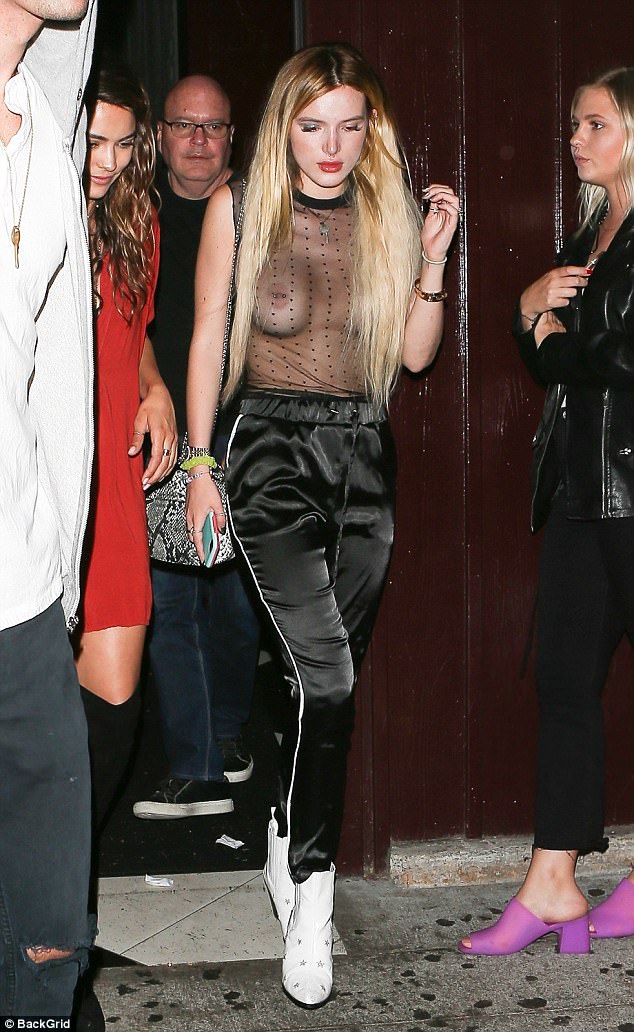 If you want to add a little bit of edge to your outfit you need a pair of boots like these. This is a pair of boots for real fashionistas. You can pair them with shorts and a lace top for an outfit perfect for all the music festivals you will be attending this summer.