She is accustomed to flashing the flesh in risque selfies. The teenager's barely there top featured a flame pattern along the hem, which sat dangerously high on her chest. The star, who's never been shy about flaunting skin in barely there looks, posed up a storm for her social media followers. Bella paired the yellow, red and white top with fitted maroon bottoms that cut high on her waist.
But Bella Thorne turned over a new leaf as she was seen covered up in a red ensemble on an outing in New York City on Saturday. The 19-year-old thespian looked casual chic as she donned a red checkerboard sweatshirt and matching leggings for her fun day in the Big Apple. The teenager threw caution to the wind as she covered up her ample assets with the loose top and baggy pants. What could have been misconstrued as a rodeo clown's costume, Bella's ensemble became the latest fashion sensation when worn by the style icon.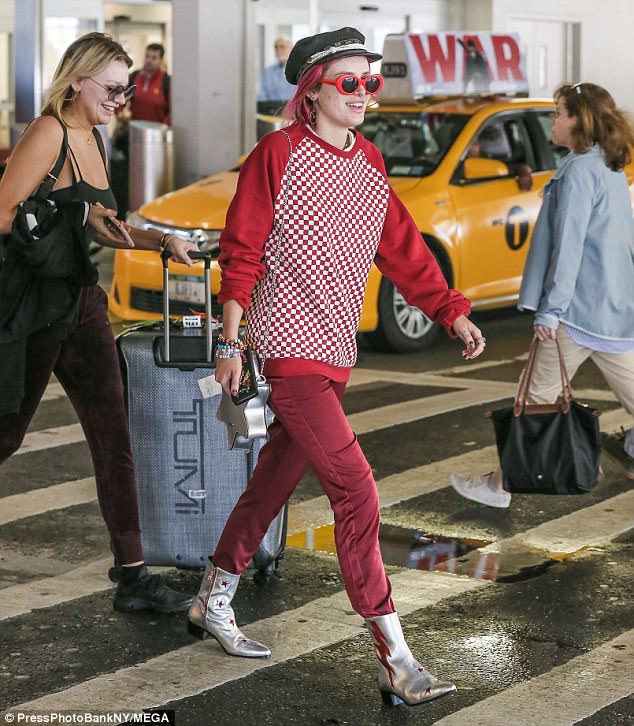 Daring to impress, the Famous In Love star brought all the onlookers to their knees in her exquisite silver metallic boots adorned with red stars. Knowing the rule to never edit oneself, Bella crammed several bracelets on her wrist, sported a sheriff badge purse that read Boss, and threw a black leather biker cap on her head.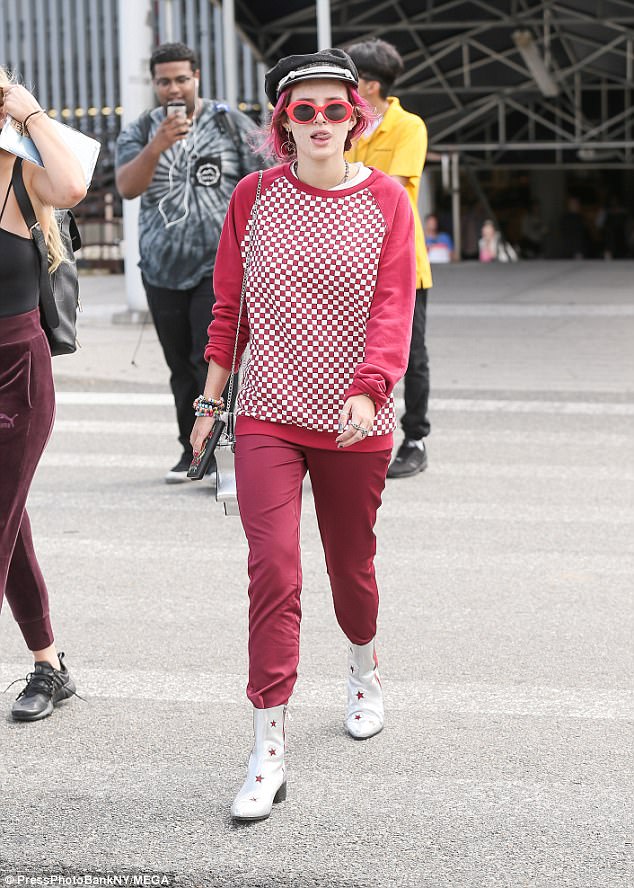 Bella stepped back mentally and knew something was missing – big red glasses – and thus completed her sophisticated look. Earlier, Bella was seen wearing a more risque outfit before she headed to LAX to jet to NYC. She almost flashed her nipples in her tiny crop top, which put her lower breasts and her midriff on full display.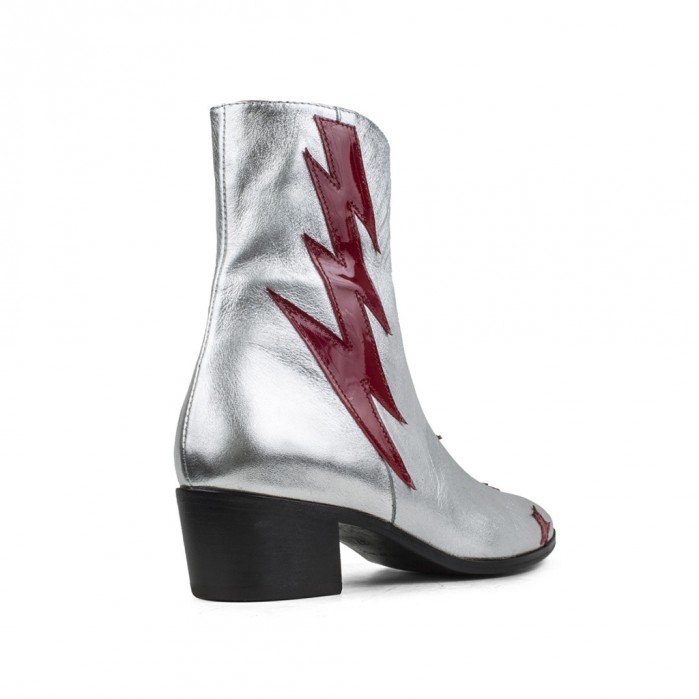 The Handler Bolt is a fan favorite! It is made on a 40mm all-leather heel. The toe shape is a perfect point that is fashionable yet comfortable. The boots feature an inside zipper, & leather bolt and star detail inspired by David Bowie.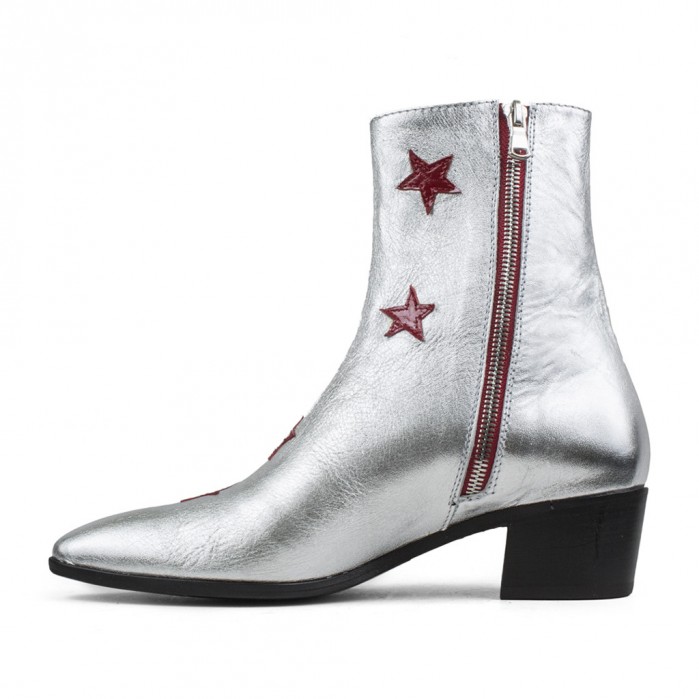 Are they making you go a bit starry-eyed? Then you're in luck because these bad boy boots are currently available to buy from new brand on the block Modern Vice, so click right to nab them for yourself.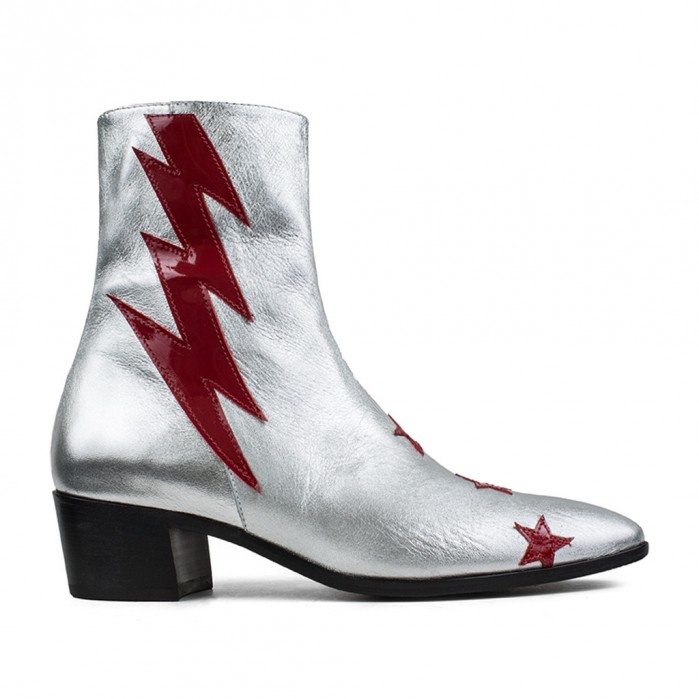 The futurustic silver shade and stylish star print is a great twist on an otherwise ordinary pair of ankle boots. The perfect way to update your footwear this season! Or for even more out of this world picks, head to the edit below and shop our star picks: