Bella Hadid announced her upcoming collaboration with Chrome Hearts earlier this week.
Recently she showcased her sought-after street style – which will likely shape her upcoming collection – as she stepped out in NYC.
Bella – who has a well known penchant for dark anesthetic –  was seen the following morning in a yellow high-neck zip up sweatshirt, making it her own by pairing it with an all black outfit.
She tucked the vibrant sweatshirt into boot cut black jeans with white stitching and colorful patches down both legs.
To fight the New York chill, Bella layered up with a Chrome Hearts black hoodie and a black bomber jacket.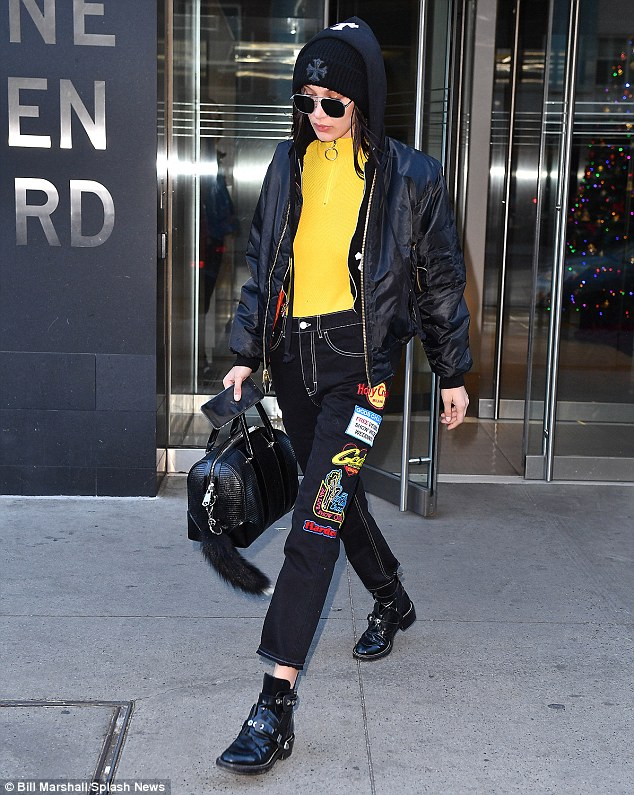 Bella  was seen on the streets in a yellow high-neck zip up sweatshirt, making it her own by pairing it with an all black outfit.
The LA native clutched onto her favorite textured leather bag by Givenchy as she sashayed through the streets of New York.

The star's jacket had her name stitched onto the back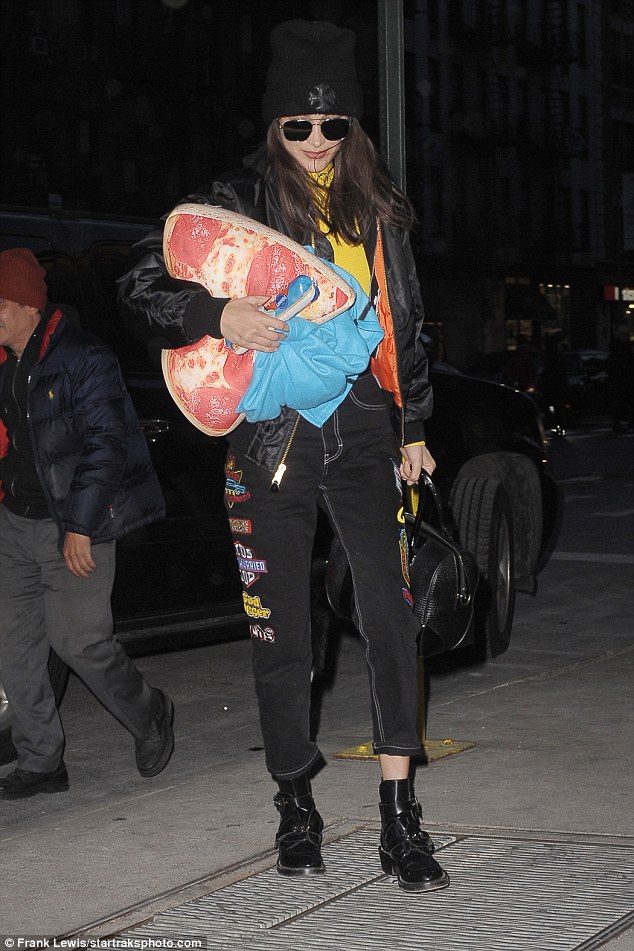 Some go combat, some go thigh-high, but Bella has a sweet spot for these Ceinture Ankle Boots. The ankle-length sock boots are a great option for this time of year and can be worn like Ms Hadid.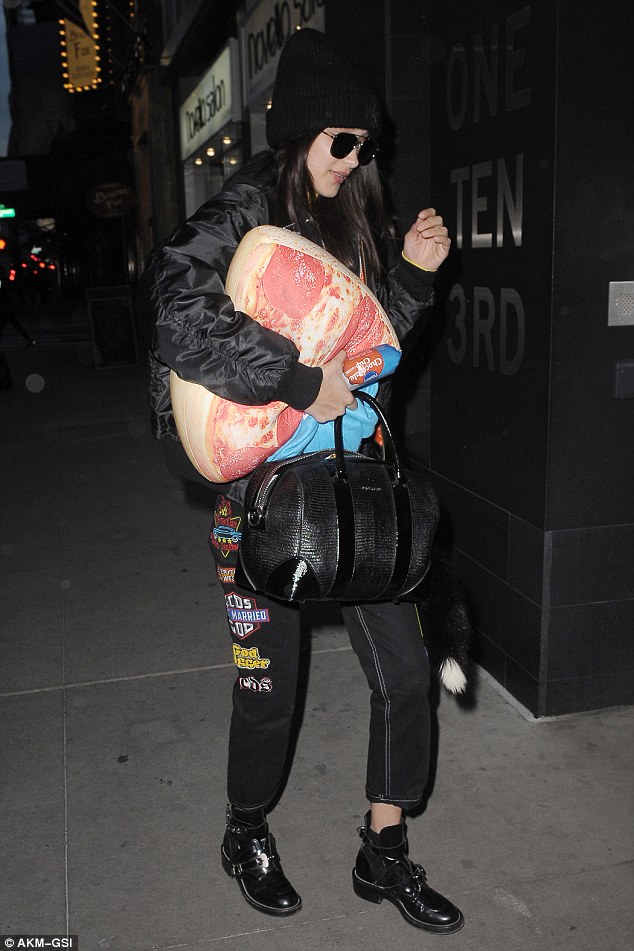 The beauty's brunette locks and face were nearly completely concealed as the black beanie hung low over her head and she masked her visage further with a large pair of dark sunglasses.
Following in her sister's designer footsteps, Bella revealed her upcoming collaboration with Laurie Lynn Stark for Chrome Hearts on Tuesday night.
'So damn excited!' Bella wrote on Instagram in her big announcement. 'You have no idea what's coming! My new collection with @chromeheartsofficial designed by me, shot by my angel mother @laurielynnstark. I CANT wait for you all to see what we've made!'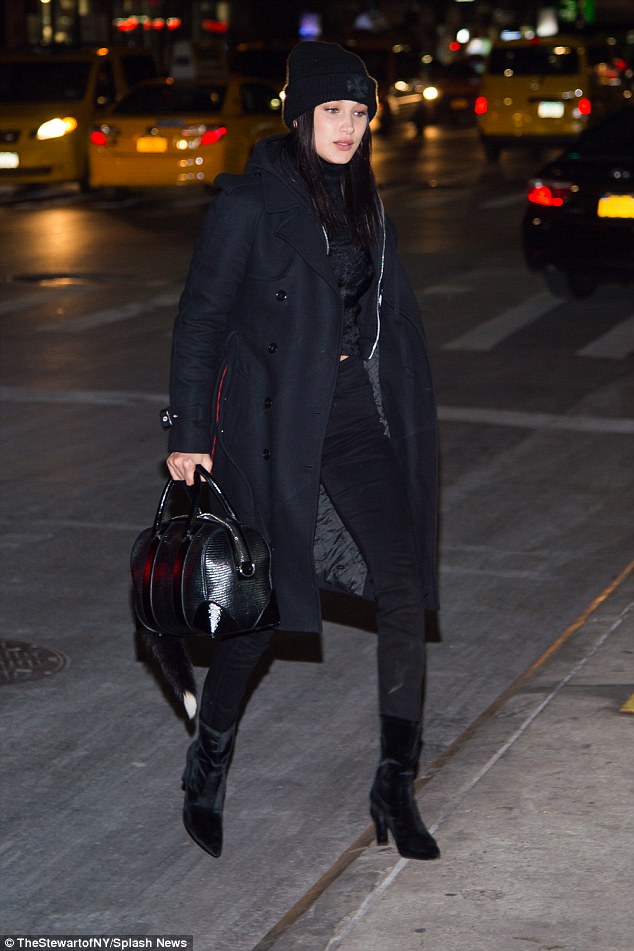 The 20-year-old model rocked a black Chrome Hearts beanie that featured a leather cross, which she took from night to day on Friday morning.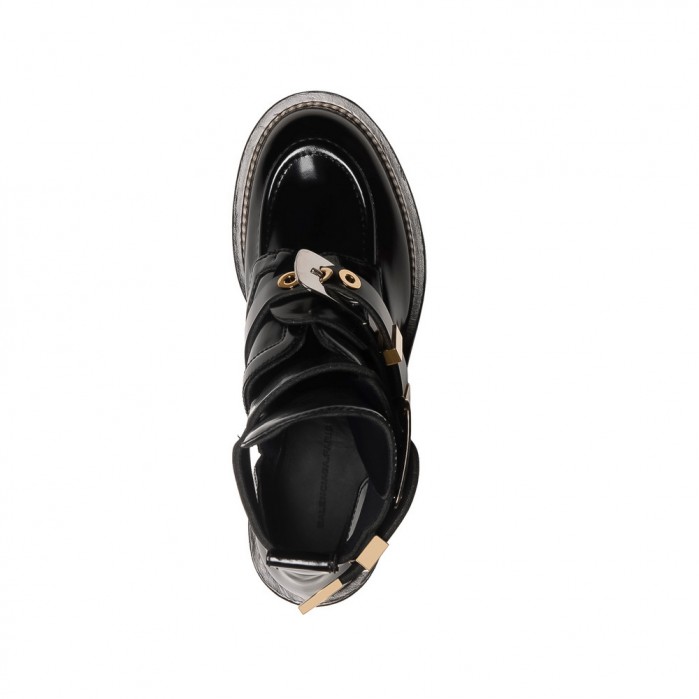 The Ceinture Ankle Boots are inspired from the Spring-Summer 11 runway collection in Punk Spirit. These are open at the Ankle  with buckles of Gold and Padallium Metal hardware
The Boots have Double buckles: One medium size on the front and 1 smaller size on the top of the Ankle. Have a 35mm arch and a black sole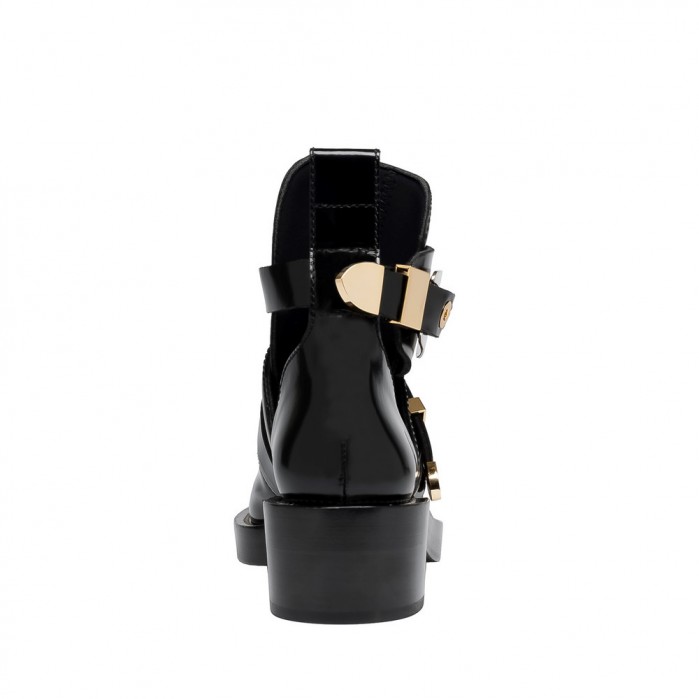 Don't want to drop so much cash? Why not check out our alternatives below!