They were hitting the town to celebrate the launch of fashion photographers Mert & Marcus. Bella Hadid, 20, who went for a more kooky look as she wore a denim dress with an equally daring neckline while cinching in her tiny waist with a funky Chanel belt.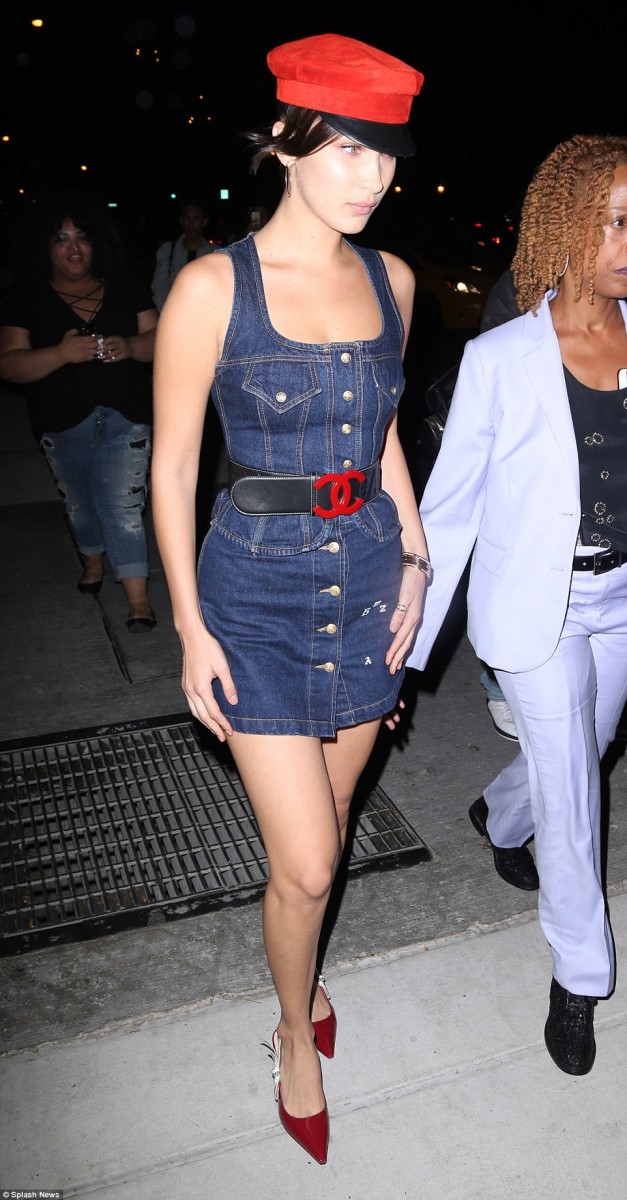 Bella put on a fashionable display in a denim mini dress that featured a similar scoop neckline. She accessorized with a pop of bright red, both with her Chanel belt that cinched in her waist and her eye-catching hat.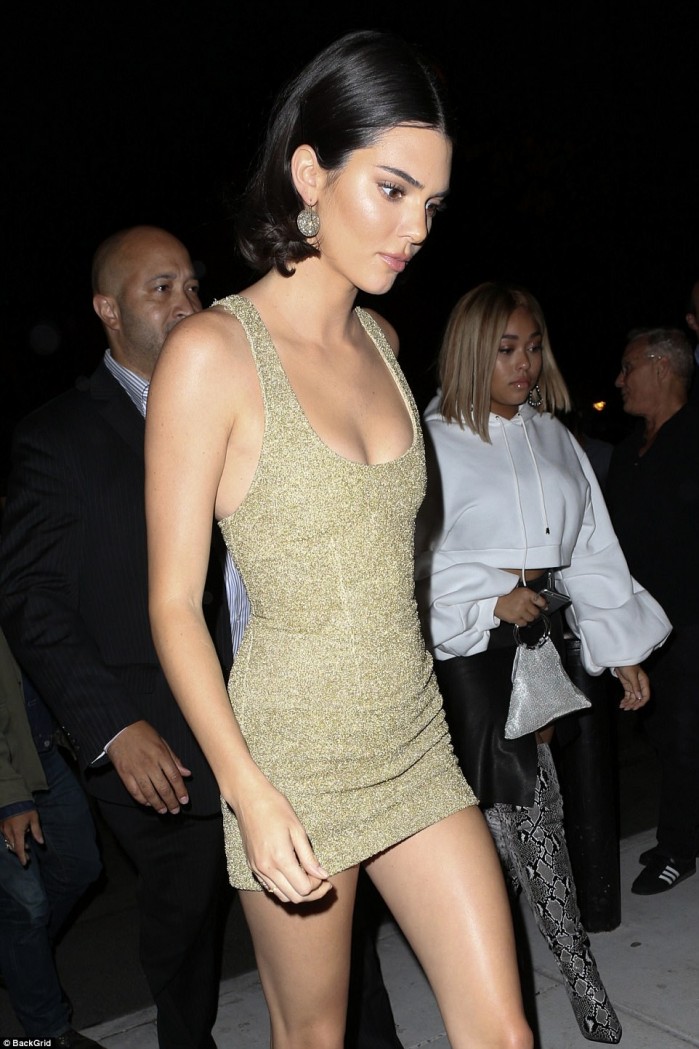 Kendall Jenner, 21, was naturally keen to put on her very sexiest display while attending the star-studded bash, where she was showing off her enviable decolletage in a low scoop necked mini dress on Thursday night.

Yet another colour accent came from her pointed red Christian Dior heels, which are a natural addition to any of her looks given her work as an ambassador for the brand. The pretty brunette wore her hair up under the hat, which allowed her to show off her large hoop earrings.

She added yet a final touch of red to her feet, sporting red pumps that helped highlight her endless pins. Bella appeared to keep her makeup natural, sporting a neutral lipstick and just a hint of eye makeup to highlight her features. She wore a similar red hat when she left a Manhattan building earlier in the day.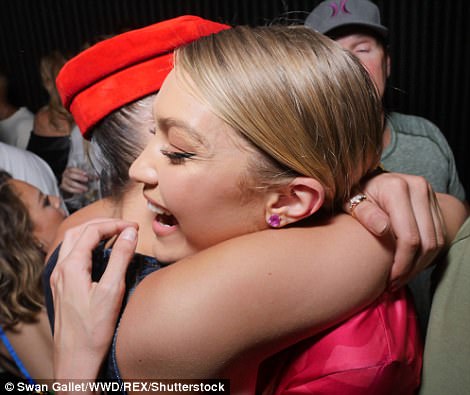 Bella was overjoyed to see her fellow model sister Gigi at the event, with the blonde beauty looking incredible in a pink pyjama suit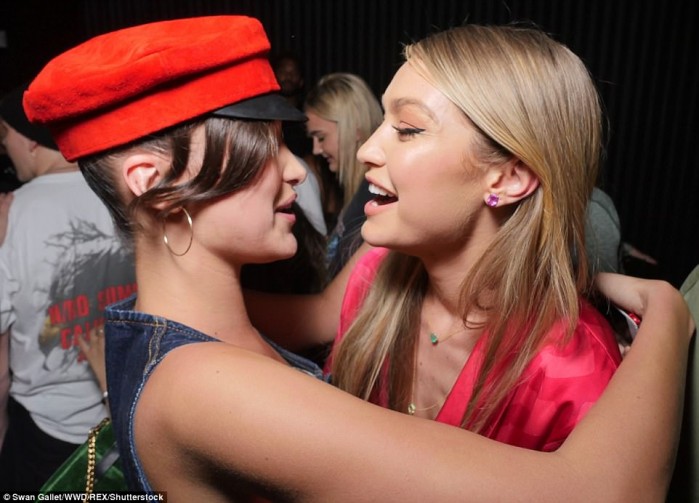 It seems the sisters had not seen each other for some time, given their fond greeting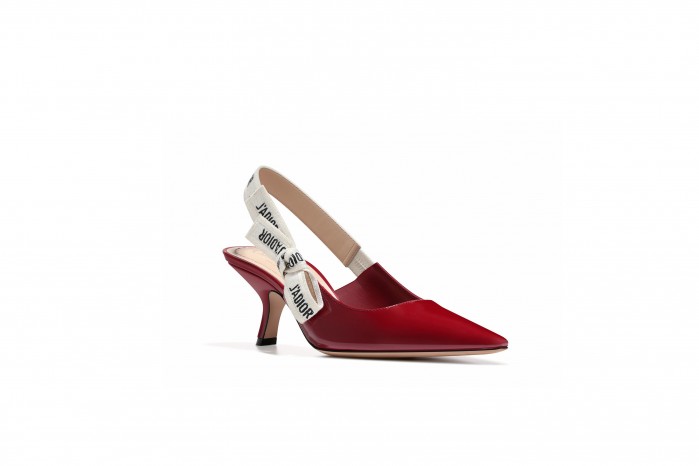 Sling-back high-heeled shoe in scarlet patent leather with J'adior embroidered ribbon and 6.5 cm comma heel.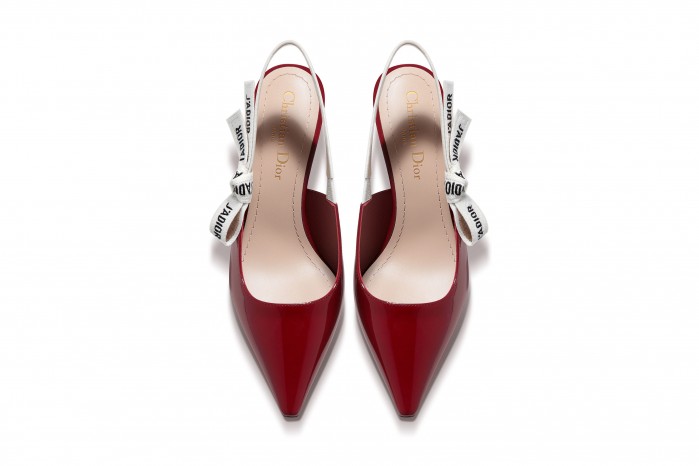 If you're not already familiar with the Christian Dior shoes that Bella Hadid is wearing then it's time to read up. They're only the shoes of the season! No biggie. They're by Christian Dior and we love the ribbon bow (which features the word J'adior… because if you're going to spend £650 on shoes, you want the world to know who they're by, right?), as well as the pillar box red shade and patent leather finish.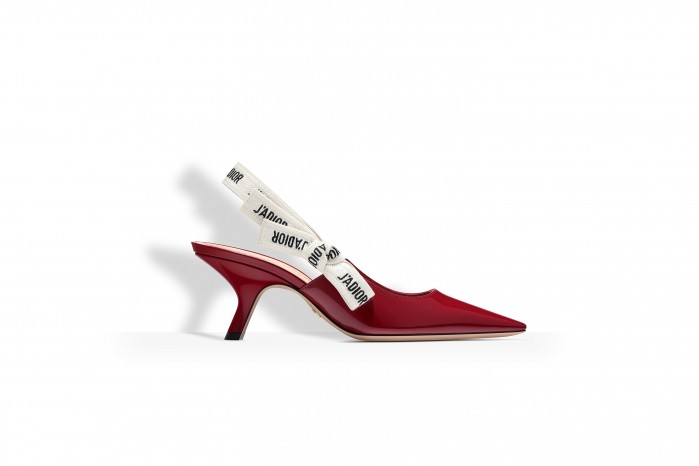 Dior's Artistic Director Maria Grazia Chiuri has single-handedly brought back the slingback and even sky high stiletto addicts will make an exception for these kitten heel beauties. They're only available in Dior boutiques, but click (right) to take a closer look. Or get the Dior look on a budget with the help of our edit below: