Bella Hadid celebrated her 21th birthday yesterday at two top spot's in New York. She first celebrated with her family at Sadelle's in SoHo and then with her friends ,including Drake and Travis Scott to finish the night in style with a mega party at the private member's club at Cipriani Downtown. Travis Scott attended the party without Kylie Jenner, his pregnant girlfriend, who is usually in Bella's circle of friends.
The dinner with her family was ,also, a very special one for Bella even though her parents are divorced. They seem to be in a friendly relationship with eachother so the kids in the family don't suffer as much. The couple married in 1994,but divorced in 2000. Bella's parents were also present in Paris last December to see their daughters walk in the Victoria's Secret Fashion Show.
Bella had two outfits for both parties. In the first one she wore a graphic crop tee with distressed jeans who hugged her incredible hips and waist very well, highlighting them.


For her dinner with family, Bella sported a gorgeous tight black dress. She went without underwear beneath the form fitting black designer dress.
And she obviously had a great time as showed on her social media.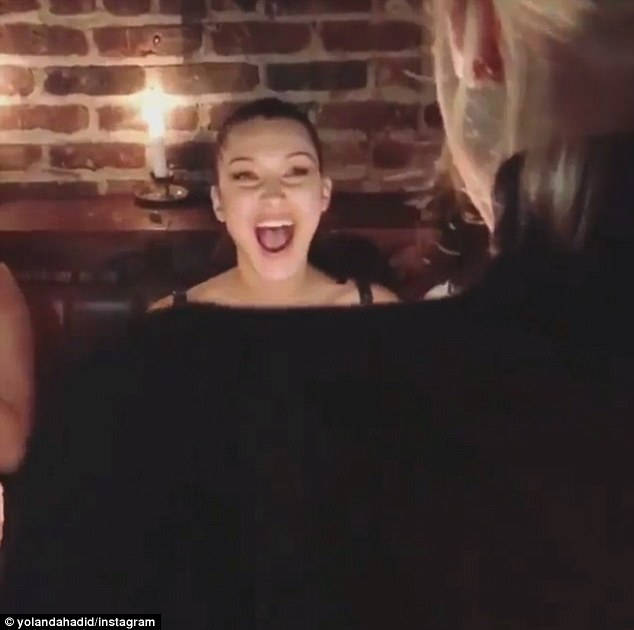 Even though her second outfit was very beautiful and classy, our attention went directly to the studded slingback heels by Alexander Wang. These delicate stilettos added a more of an elegant edge to the chic outfit she wore. This pair is perfect for casual and formal outfits and it will feel like a fresh take from the classic stilettos. A must have for any occasion.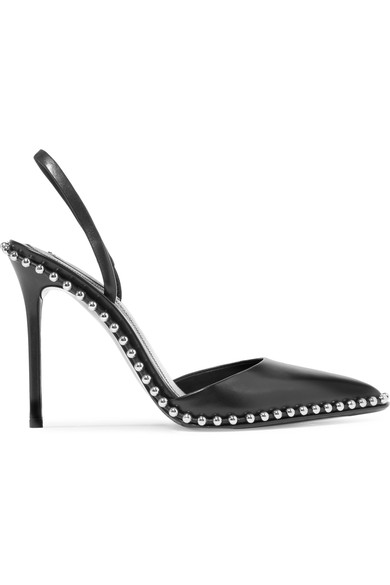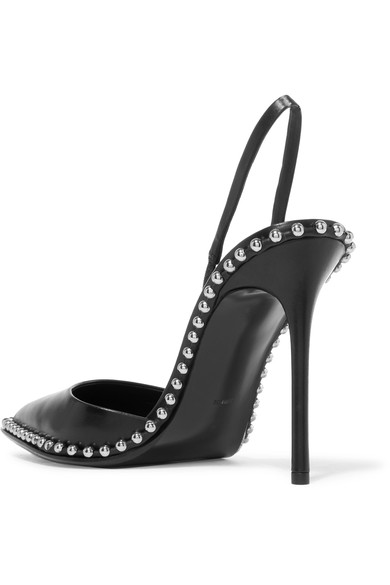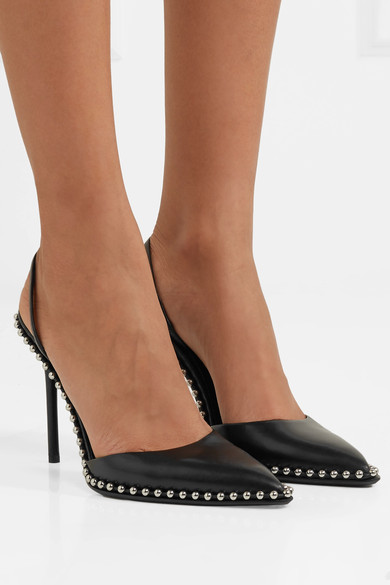 HERE IS A CHEAPER VERSION