It's Cannes Festival time and in the French city there are a lot of celebrities to spot.

There are actors and actress but models as well. There is the famous and stunning Kendall Jenner but also her colleague Gigi Hadid. She was spotted when she was spending some free time between a red carpet and another.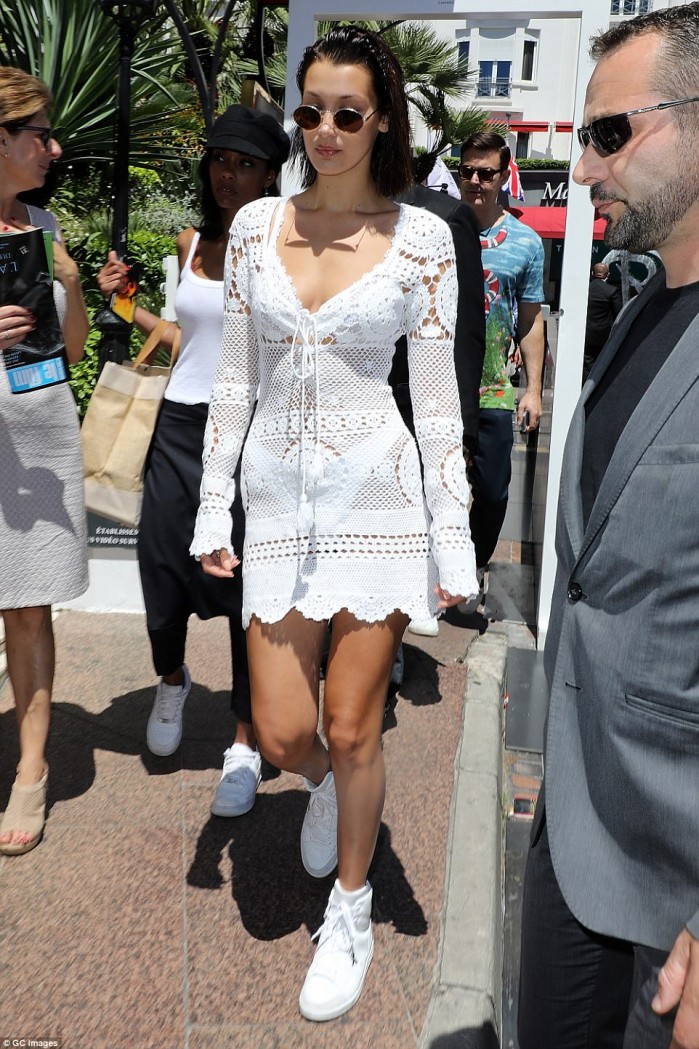 She wore a white crochet dress that she matched with amazing shoes: Christian Dior D-Bee high-top sneakers. She was absolutely stunning in a perfect style for Cannes and for Spring time (almost summer time, infact she was also spotted on a yatch having fun with some friends in a white bikini).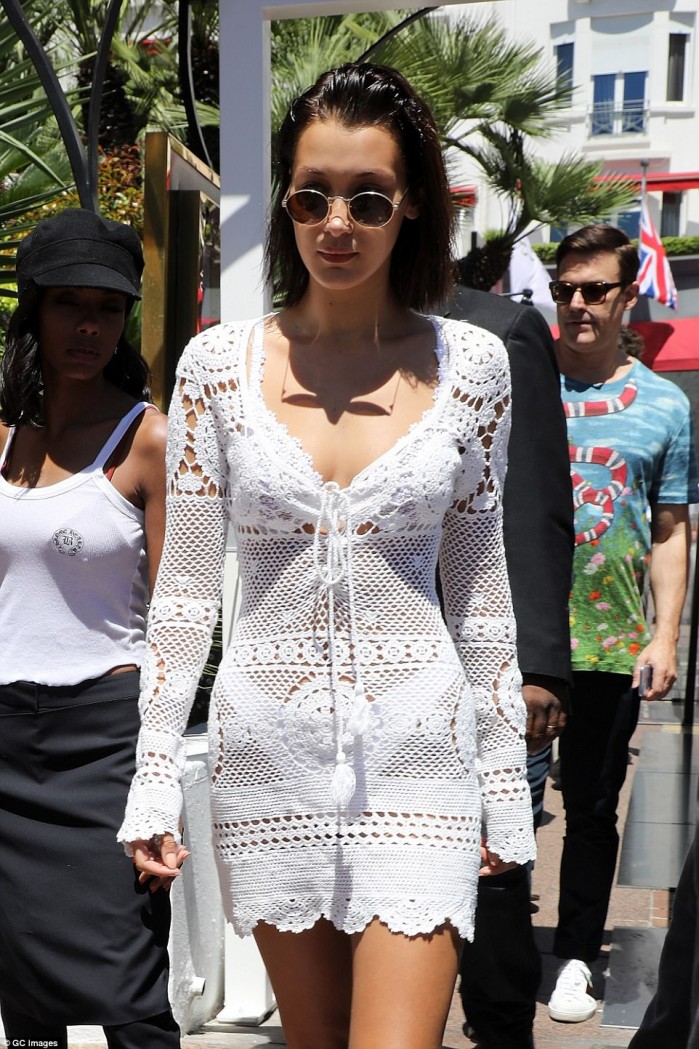 But let's focus on the amazing pair of shoes she wore. Dior has been upping heir sneaker range last few seasons as street wear. They are perfect with a dress, in a casual style but even with something more sophisticated. Obviosuly you can find a similar pair by other brands.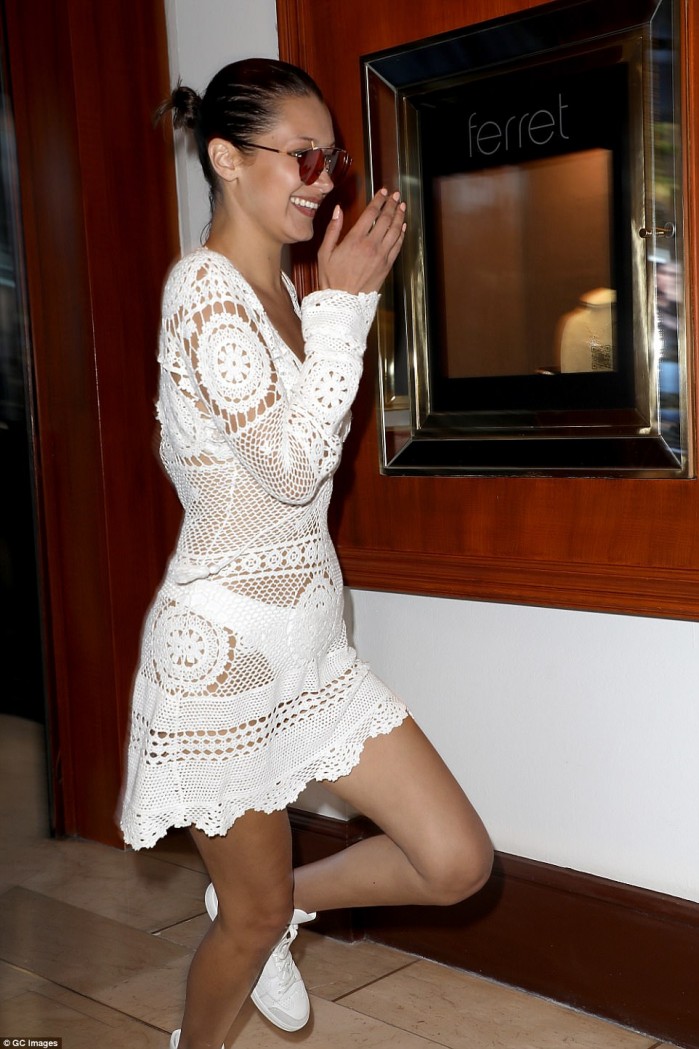 Then Gigi added to her look a pair of round glasses. She also had white nail polish, everything was on point. She had time to have some fun. Not only she had dips in the sea but she also went for a jet ski ride.

She was spotted by paparazzi but she also posted some pics and videos on her social media to share her funny day off in Cannes. Bella has been one the most important attractions in Cannes.

She attended all the hottest parties, the opening gala on Wednesday and premieres. During every event she showed off amazing outfits. Then she took a break and she was even more hot than during the events of the Fesrival.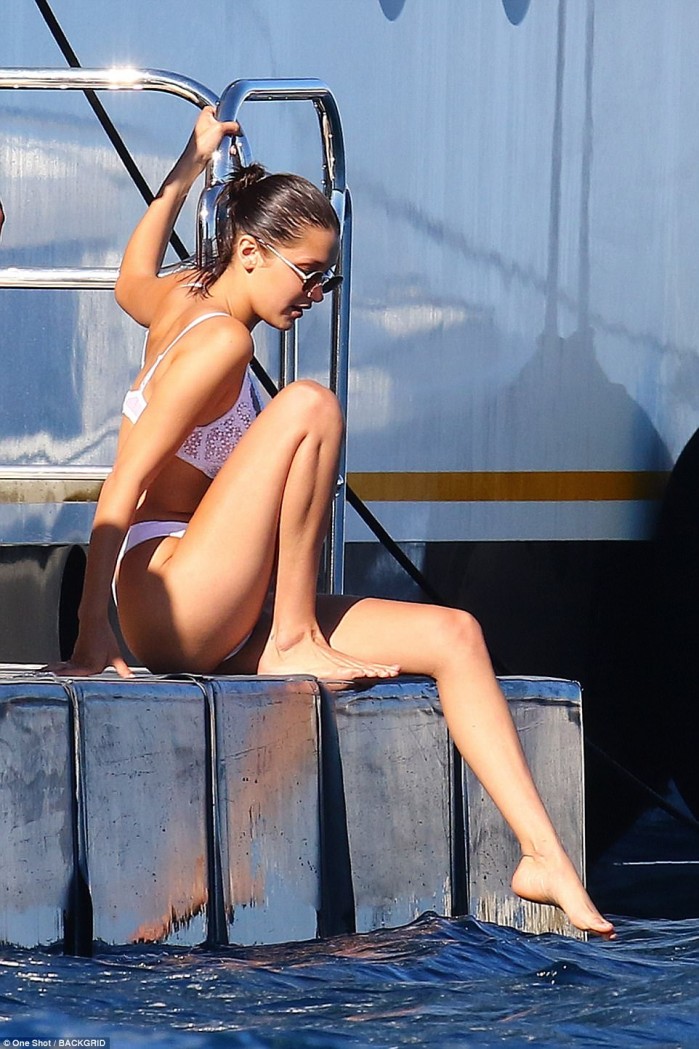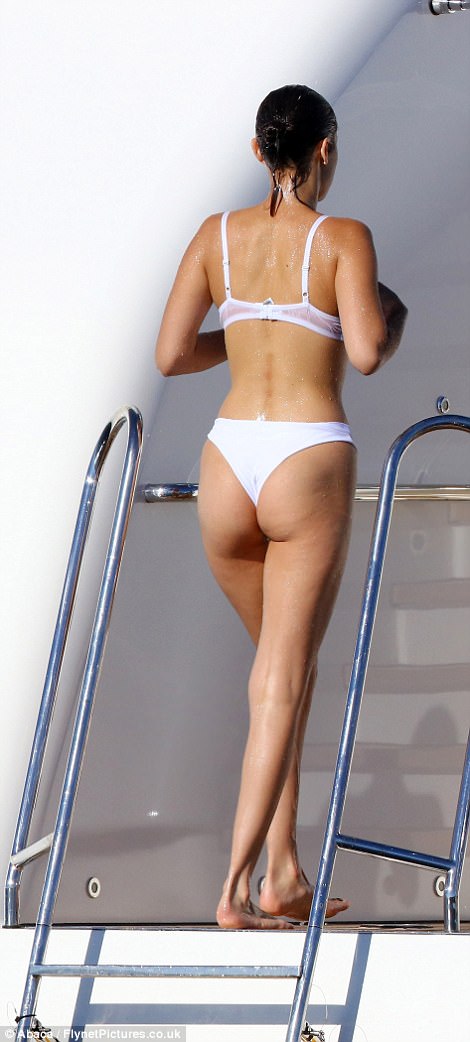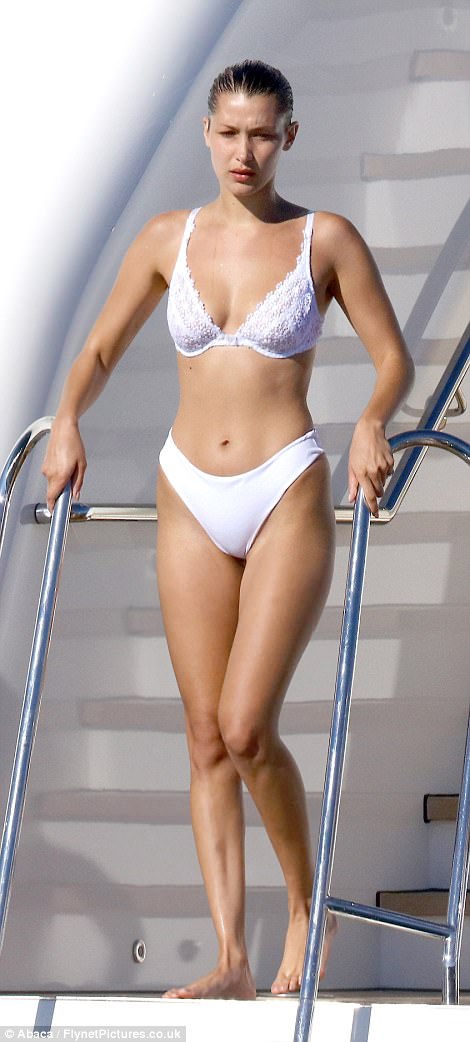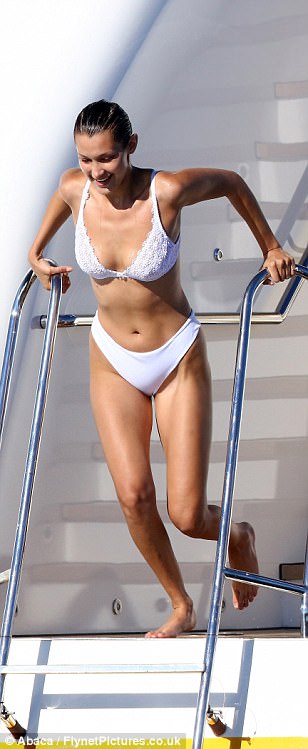 Buy your similar white sneakers for less clicking below.