Like Selena, Bella Hadid is also suffering from an illness. In her case, it's Lyme disease. Bella, her brother Anwar, and mother Yolanda Foster, all suffer from the condition. You can hardly tell because she not only looks perfectly healthy, but always looks stylish as well.
Unlike her sister Gigi, who goes for that laid-back cool-girl-next-door style, Bella's fashion sense is more polished. Last week, she even managed to elevate a simple sweater-on-boyfriend-jeans getup by teaming the combo with mirror-lens sunnies and fancy lace-up heels.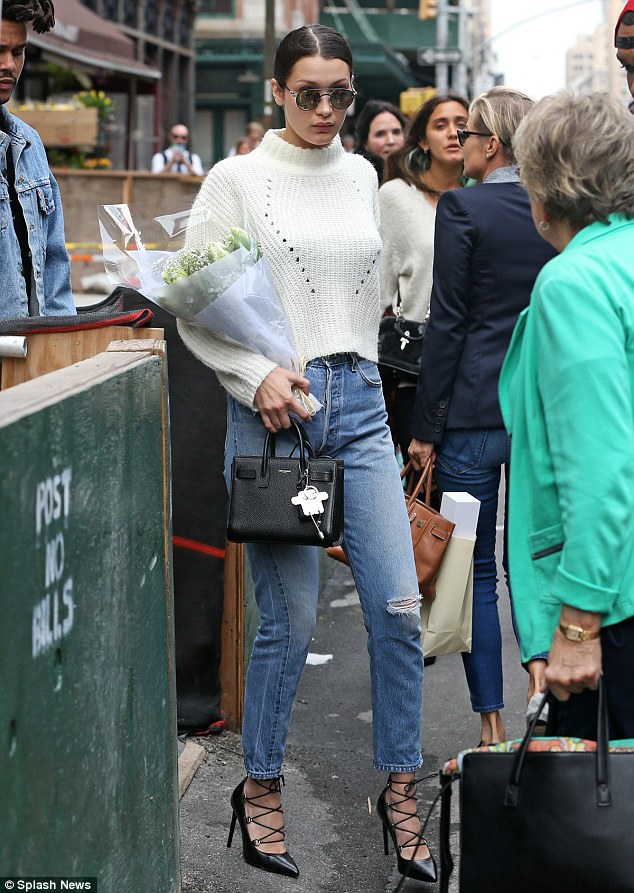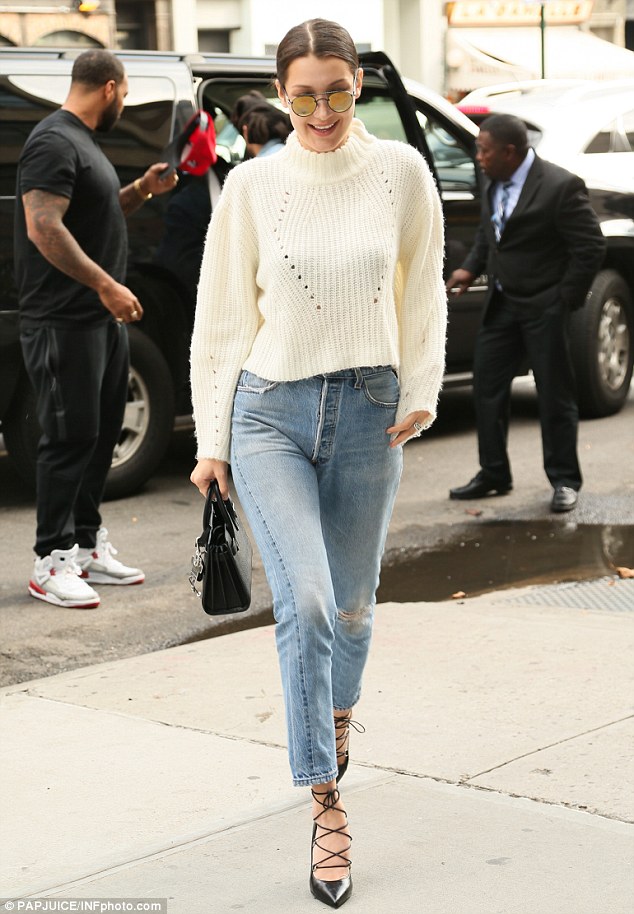 Bella Hadid dresses up her casual getup with fancy high heels while out and about in New York City on October 9, 2015
Call me easy to please, but I like the mix she put together here. It's simple and casual, but elegant and cool. Just goes to show what a pair of fabulous shoes can do, noh?
Would you wear Bella's outfit?
Bella's chunky sweater is from UNIF, while her purse is from Saint Laurent. The jumper is already sold out, but you can score the purse online if you want it.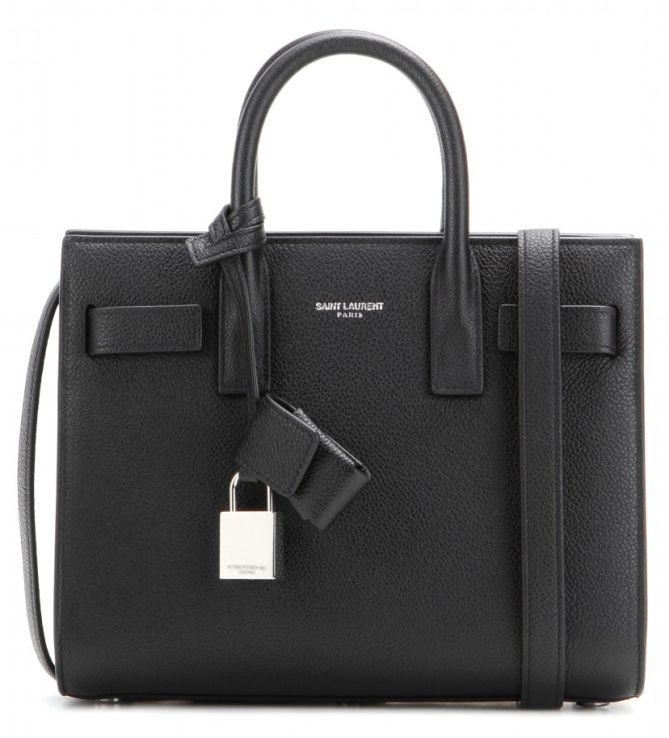 Saint Laurent Nano Sac De Jour, $1990
As for Bella's fancy lace-up pumps, they're from Saint Laurent. They look a lot like the classic "Paris", only, with metal rings along the sides to hold the thin tubular leather straps that make up the lace-up closures. Check 'em out below. If you like what you see, feel free to order a pair.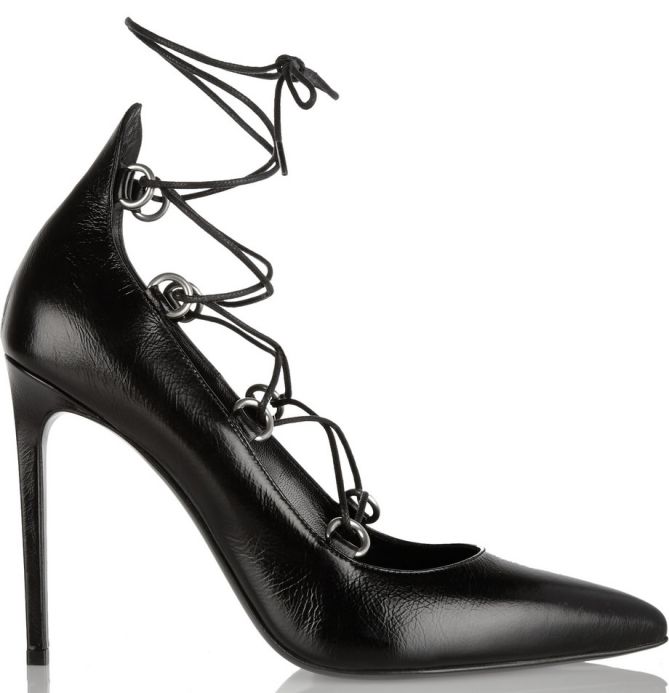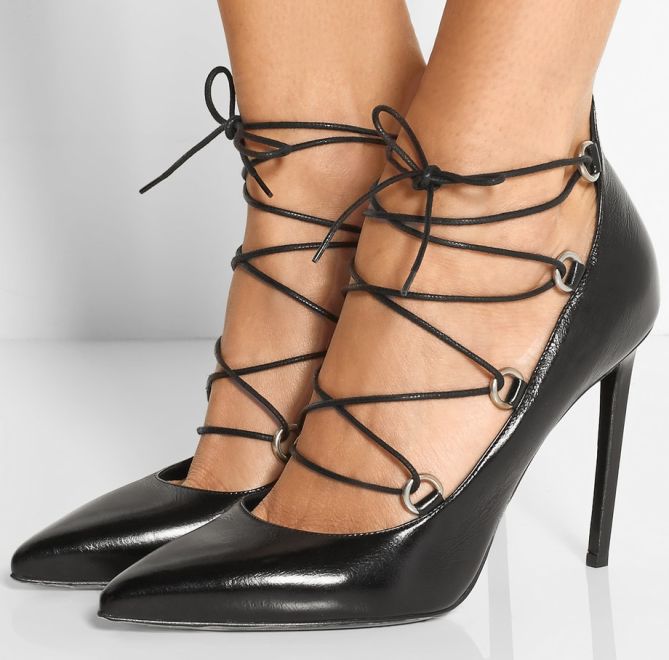 Saint Laurent Lace-Up Pumps, $895