It appears you can now wear practically anything with sneakers — even a long and billowy silk dress meant for a red carpet event.
On Sunday evening in Sydney, Australia, American "it" model Bella Hadid was spotted sporting such a combination while out and about in the city with her friends. The leggy brunette managed to avoid exposing her undies as the windy Australian weather blew against her frock.
To pair dressy silk with sporty kicks may sound unusual, but not surprisingly, Bella pulled it off. In fact, she looked fabulous in the outfit — ladylike yet laid back, feminine yet androgynous, modern, urban, and oh-so cool. It was literally "athleisure" at its finest.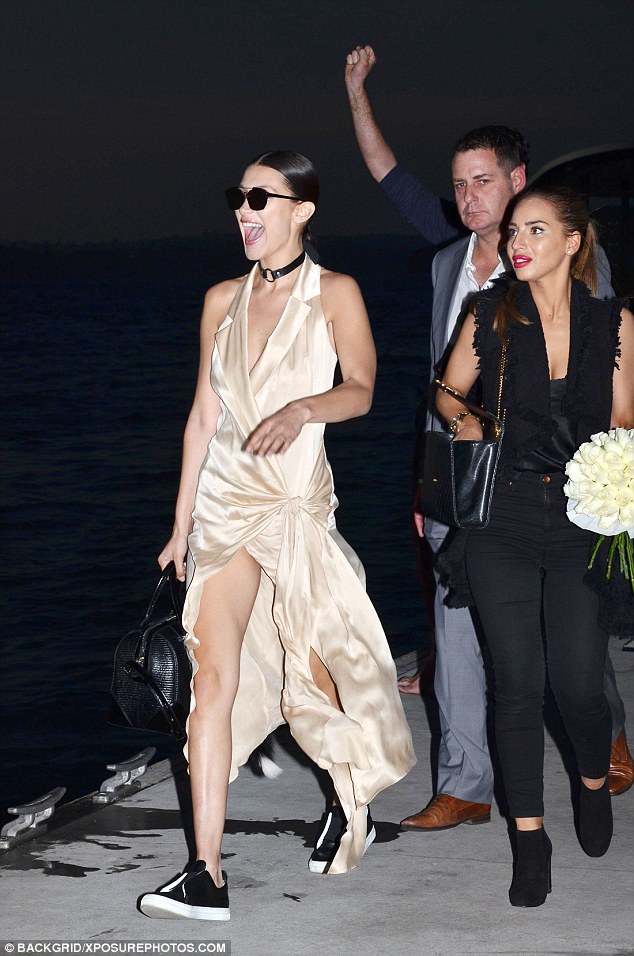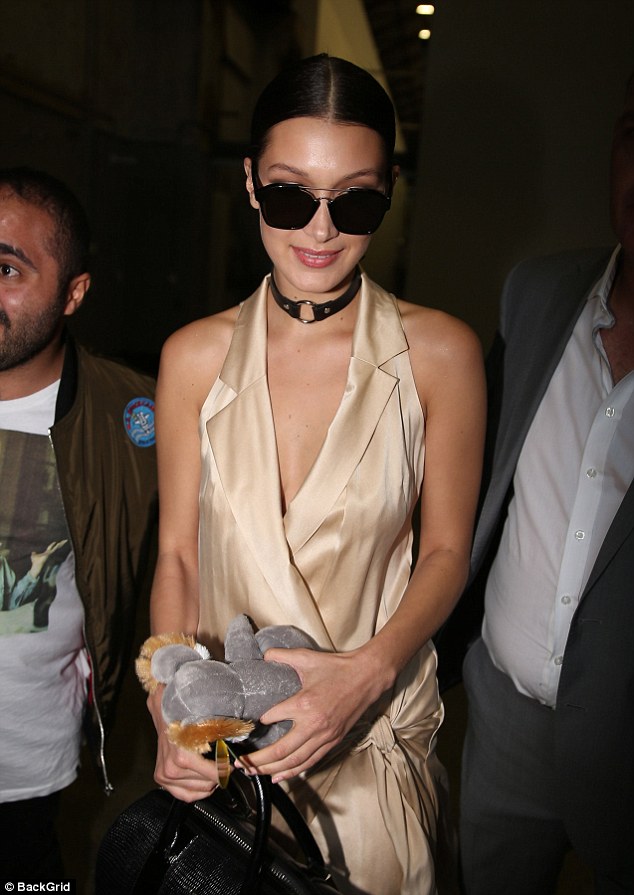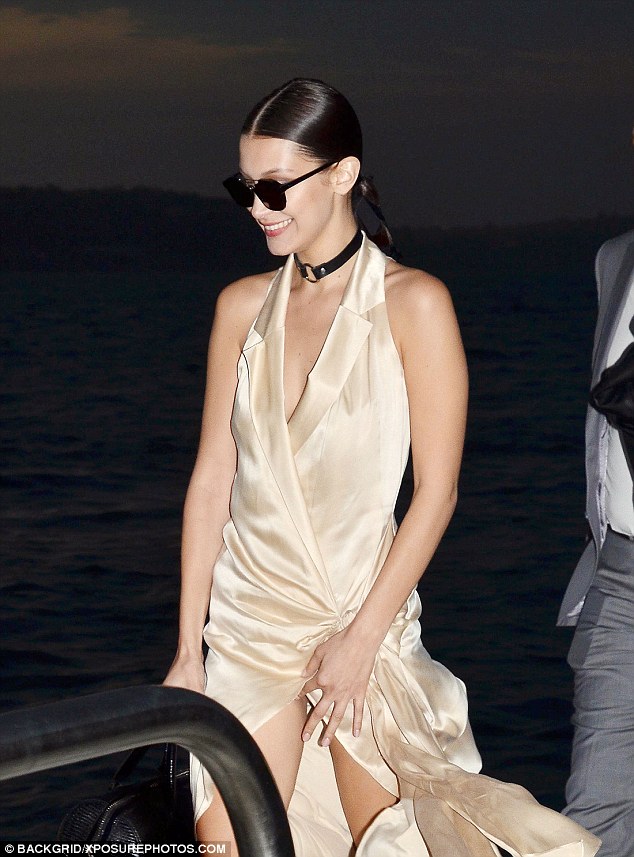 Bella Hadid holds her dress down to avoid exposing her underwear as she braves a windy Sydney weather on May 15, 2016
Will you wear a silk dress with sneakers like Bella here? You think you can rock the look and pull it off?
You know? I wouldn't mind doing it. The idea of taking a break from stilettos always sounds appealing to me. Of course, there's always a plus to wearing heels. They elongate your legs and make your butt stick out.
I couldn't find any details on Bella's dress, but her black leather choker is from Johaab, while her sneakers are from Pierre Hardy. They're the "Slider", a slip-on style crafted from black leather and fashioned with a wide elastic band at the tongue.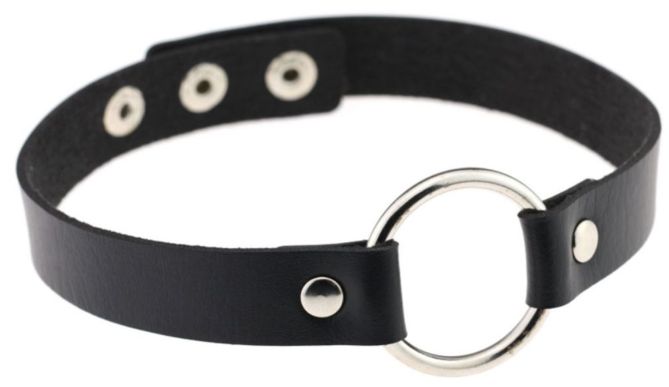 Johaab Grunge Hara Choker, €25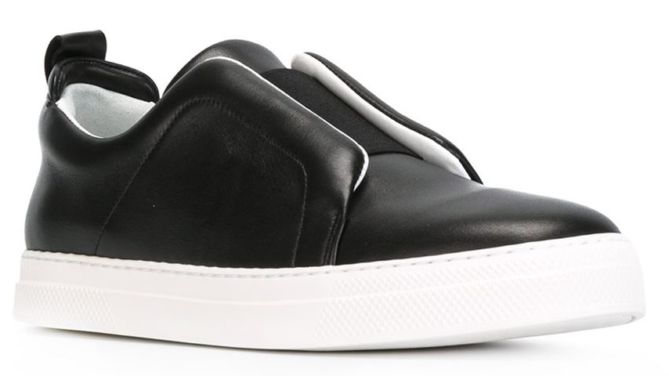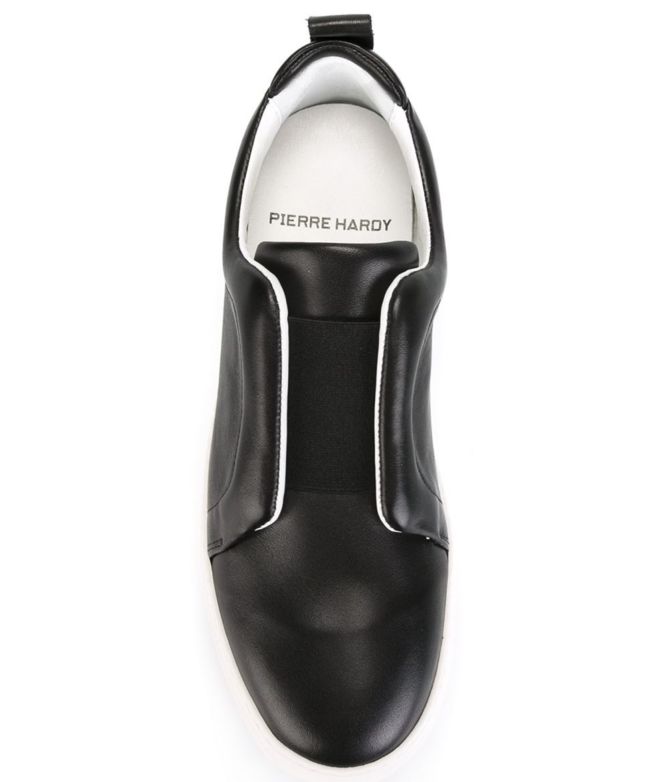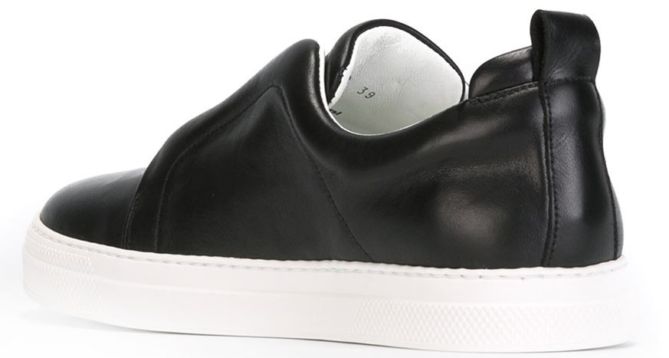 Pierre Hardy Slider Slip On Sneakers, $427
The sneakers come in many options, including metallic, croc-embossed nubuck, and denim. You can easily find them online. No, they're not cheap. To spend almost $500 on sneakers sounds ridiculous, but if you're Bella, I guess that amount seems insignificant. For the frugal fashionistas, a good alternative would be these textured sneakers from Vans:


VANS Classic Slip On Sneakers in Black Embossed Weave, $60