Tell me how can wear  a military jumpsuit and look like she just invented a new trend? I know just a few people: Rihanna and Bella Hadid. This week in London, the super model turned the streets in her own runway.
On this walk she wore a military jumpsuit… A YSL mini clutch and a beretta. I guess she did learn something from all this time she spend in Paris. In this mix all you need to add to make it even more bad-ass chic are a pair of Doc Martins. And she did.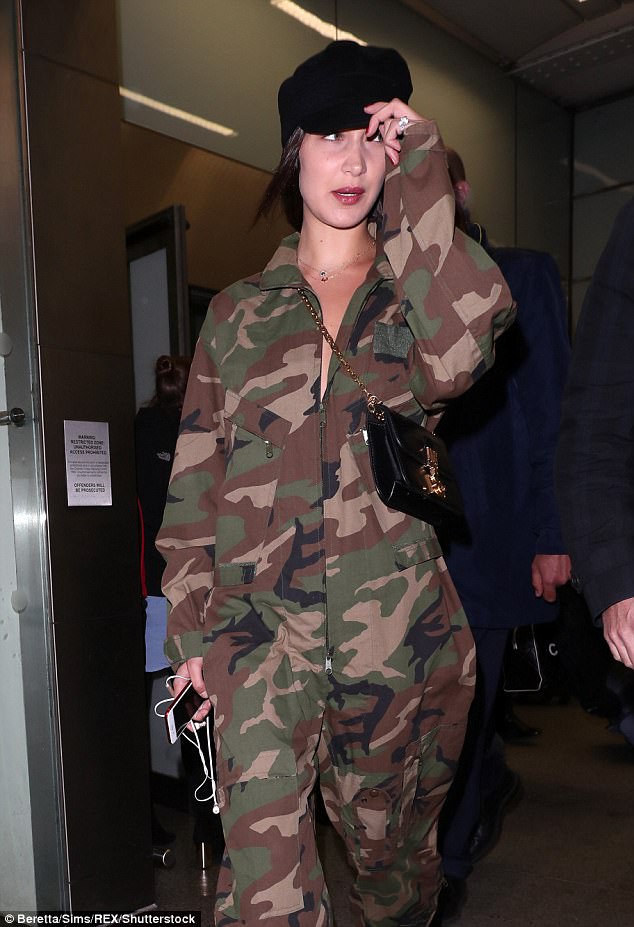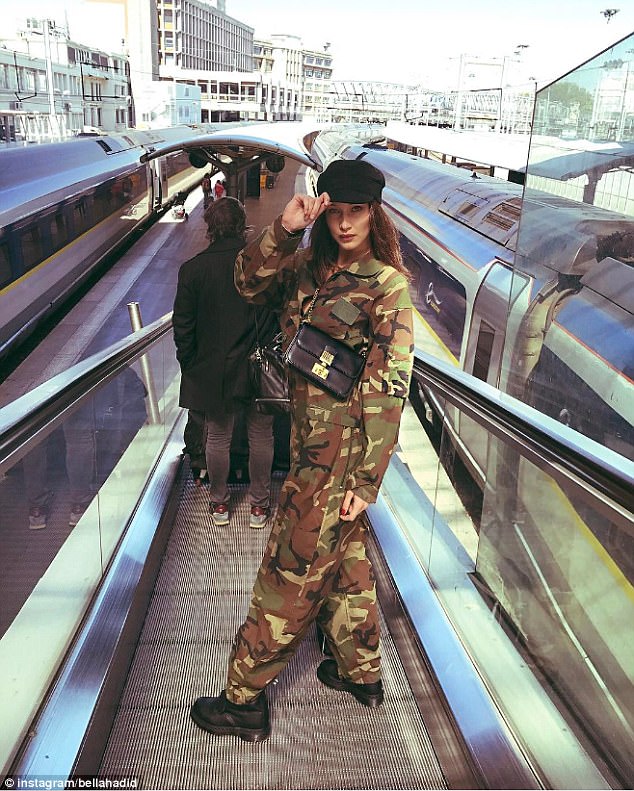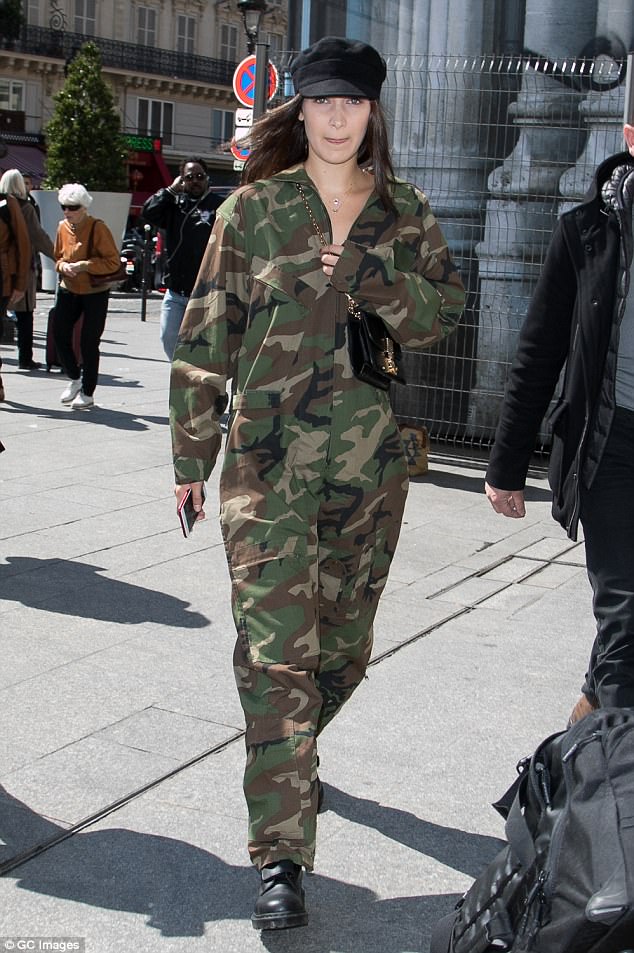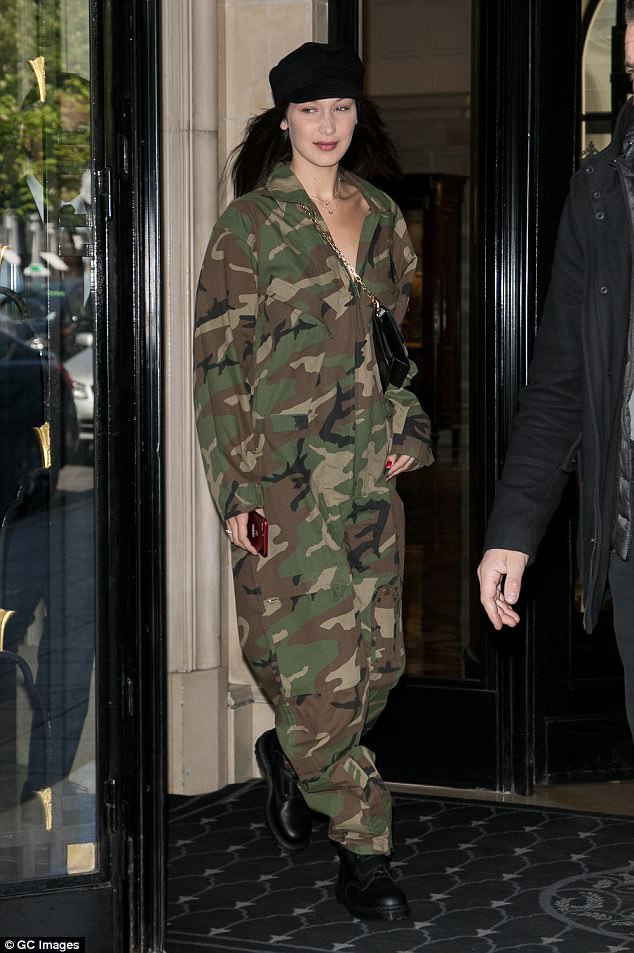 A pair of Doc Martens are a must have for any girl that has an edgy style. Just think of the endless ways you can wear them.
Since a military jumpsuit is a little bit much, you can pair them with a circle skirt and cropped top for the summer time. This outfit is best for all the music festivals you will be attending this summer. Now, these are a real investment because you can wear them also because they are practiclle and not only fashionable.