Usually when a woman finds out that her best friend is dating her ex-boyfriend tears will be involve. But Bella Hadid is not your usual woman. Even tho her girlfriend Selena Gomez just started dating The Weekend, the super model looks more happy than ever. As she is in Paris for the fashion week you know that she will have amazing street style.
The model was spotted shopping at Prada on the other day. Wearing a pair of leather pants, a basic black sweater and a coat with fringe accent. The focal point of the outfit are the combat boots from Revolve that add a pop of colour to an otherwise boring outfit.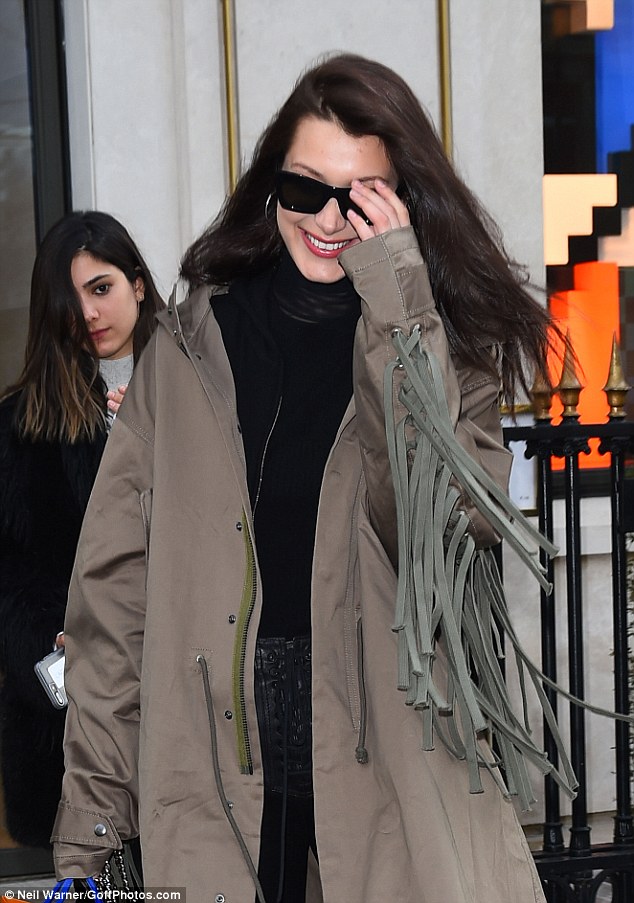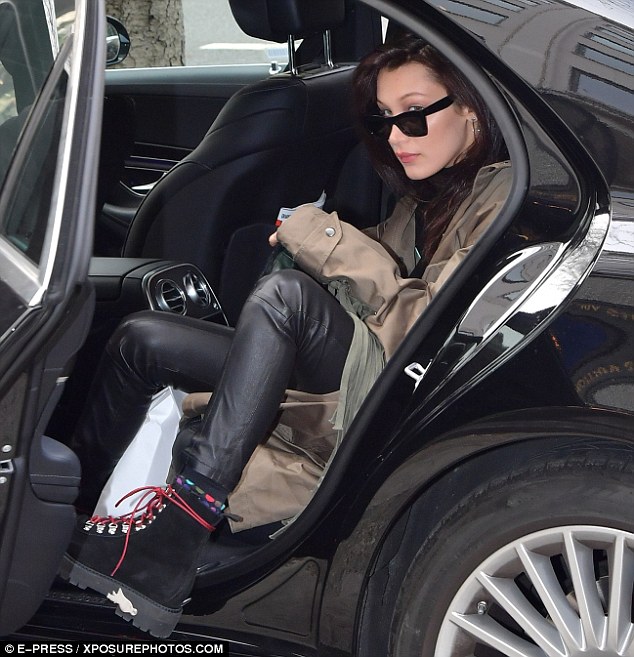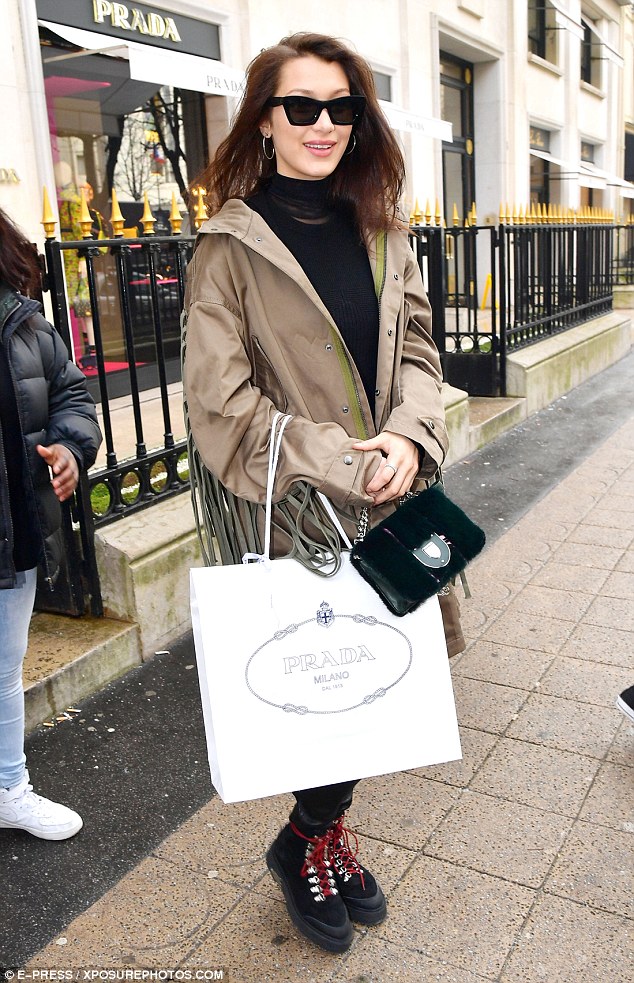 This pair of combat boots are going to save all your winter outfits. First of all they are perfect for cold weather and for snow. Second, you can pair them with almost anything and look like you spend a lot of time putting together your outfit.
Pair them with jeans or a pair of basic pants with a sweater and a coat. If you want to make the outfit more interesting, pair them with a leather circle skirt and a fur coat.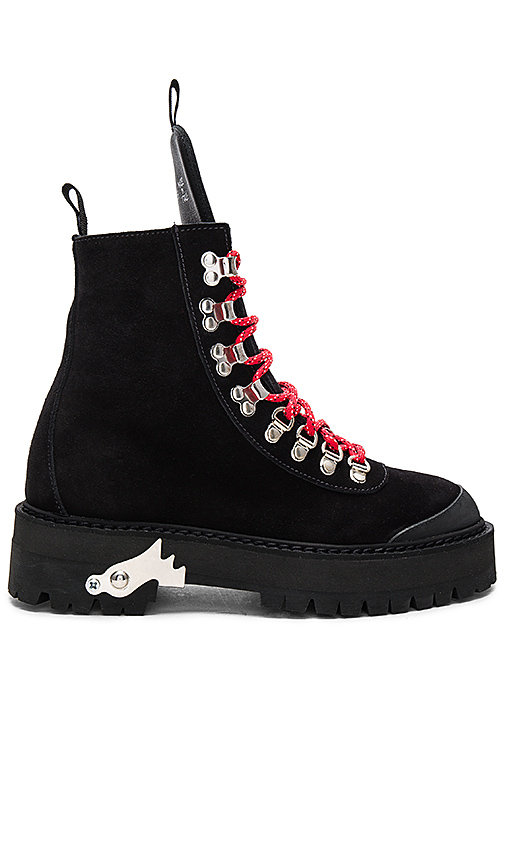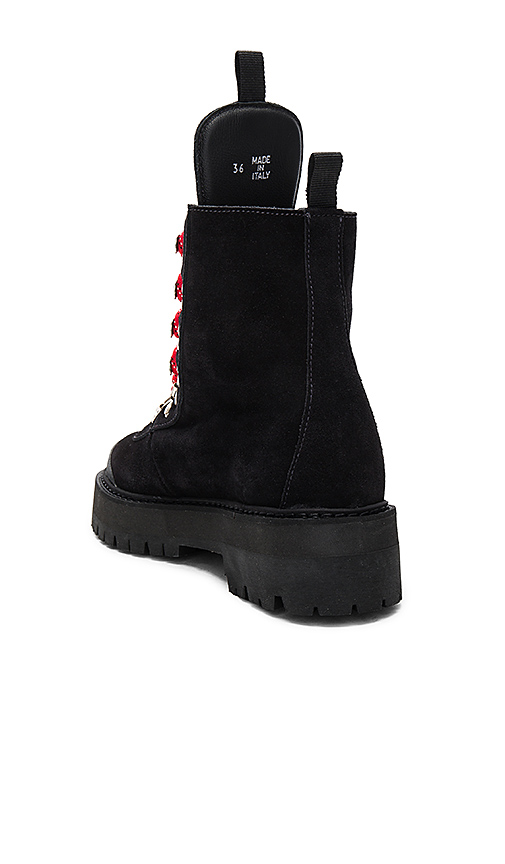 Here is a cheaper option:
London Rebel Metal Trim Biker Boots