Bella Hadid fell down a flight of stairs in New York City on Wednesday evening. The Nike Cortese model looked to not be hurt as she laughed once she hit the pavement. A man in a black suit offered her a helping hand up.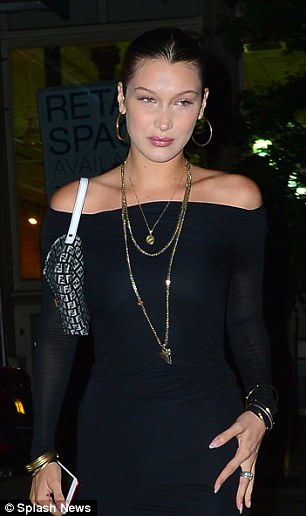 The 20-year-old beauty had been celebrating a pal's birthday inside Cipriana Downtown with model friends Hailey Baldwin and Kendall Jenner. Top model Bella, younger sister of model Gigi, chose a figure-hugging off-the-shoulder black dress. The daughter of former reality star Yolanda Foster and controversial property developer Mohamed Hadid added several neck chains and hoop earrings and some matte pink lip color. Her purse was by Fendi.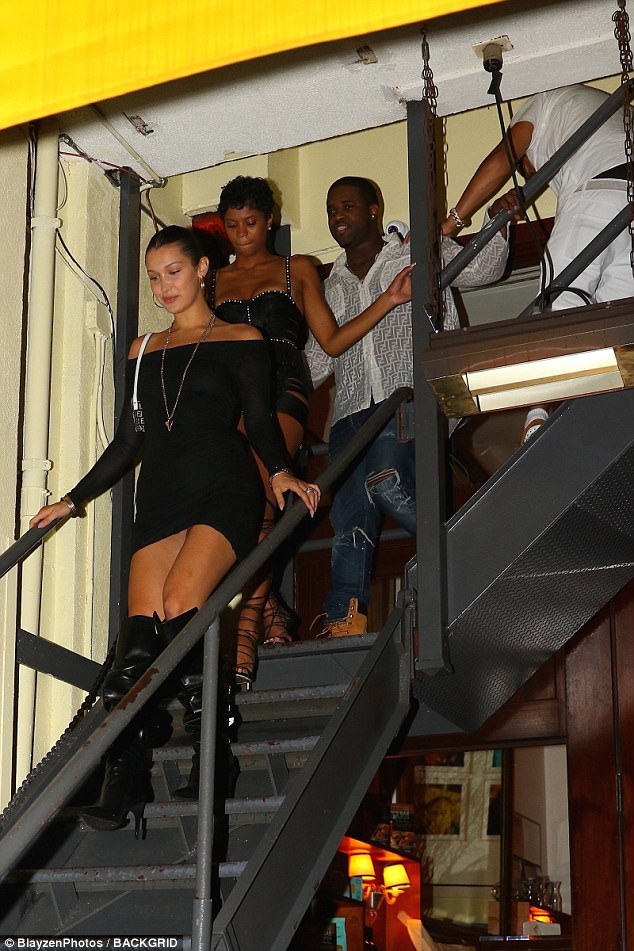 Behind Hadid was A$AP Ferg, a pretty women in lace-up boots and French Montana, who used to date Khloe Kardashian. Things go bad for the former Los Angeles resident when she comes off the last stair.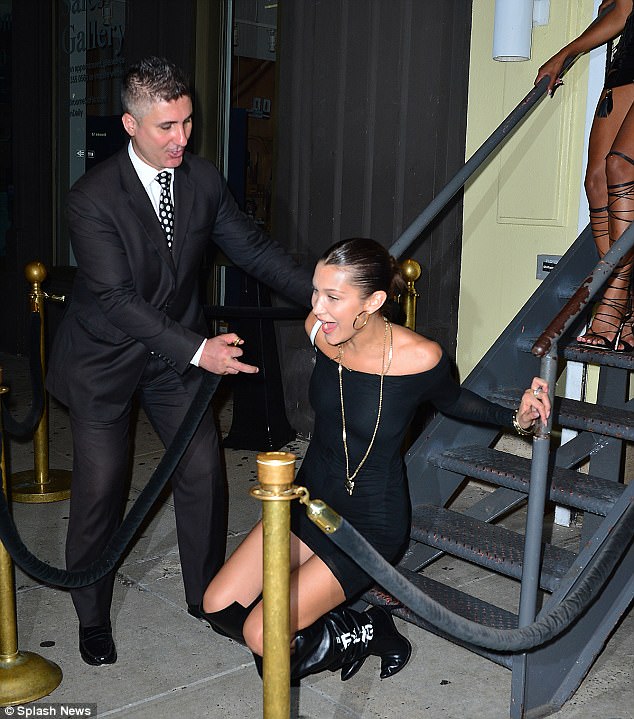 It's as if her back heel gets caught on the last stair. The problem may have been her seven-inch above-the-knee boots that had white writing on the side. She then falls back as her knees buckle and she hits the pavement. Interestingly, her purse never falls off her shoulder.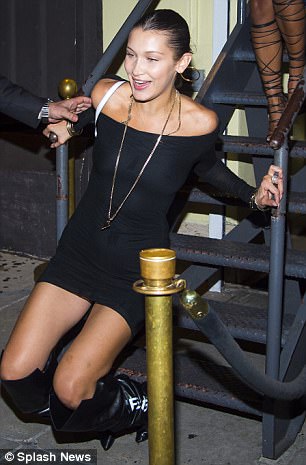 When Bella started walking down the stairs she handled it like a pro. She looked focused and her makeup and hair was perfect. No men who went down the stairs that night had issues because they had on rubber soles.  Kendall and Hailey were not with her when she tripped down the stairs.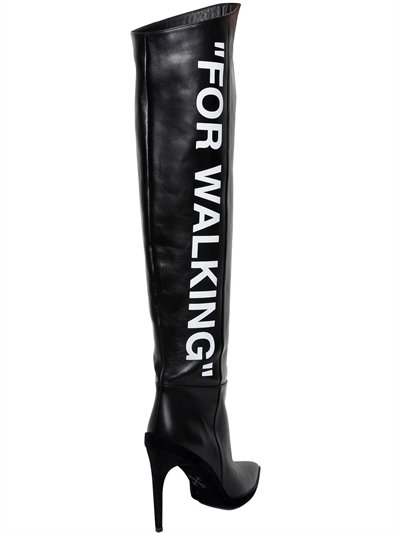 The irony that these boots read 'for walking' and not 'for falling over' is not lost on us here. And whilst they may have caused a well-season runway model who's used to strutting her stuff in the highest of heels to take a tumble, we're still loving these thigh high boots.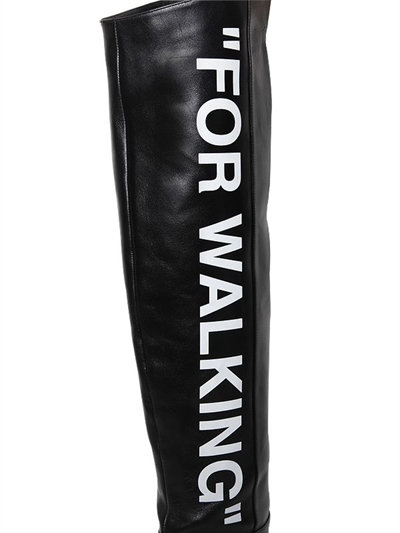 They're by avant garde label Off-White who's big amongst the Hadid-Jenner-Baldwin set. If you love them too, the good news is they're available to buy online now at Luisa Via Roma.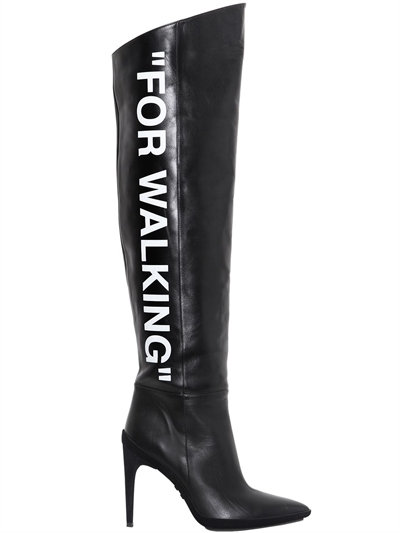 Follow the link on the right to snap them up, or for more choice check out our roundup of alternatives in the carousel below: