Bella Hadid, 20, had a busy month with all the Fashion Weeks going on. She and her sister are one of the supermodels taking over the runways right now and it was very obvious this past few weeks. In an interview she did last week ,asked if she and Gigi are competitive ,Bella said they don't see any reasons to be competitive with eachother as "there are enough jobs in the world". She told "Bazaar Arabia" that whether she gets the job or Gigi ,they are ultimately happy for eachother, which says a lot about them as human beings. Bella also took a jab at Trump's travel ban telling us that her dad was a refugee many years ago who found success in US , but now she fears for people not being able to find a similar path.
Letting aside her personal opinions, professionally Bella is on top of the world. After being present at all the Fashion Weeks proving once again to people that don't believe in her modelling skills that she is very good and learning her way, Bella was spotted in Paris taking time off from the runway ,two days ago, exploring the city whilst the runway presentation took place.
As any fashion icon ,Bella manages to look incredible even in more casual situations. She was wearing an oversized, blue, utility jacket, underneath the jacket a black top and wide leg frayed trousers, the same colour as the jacket. She makes casual look chic.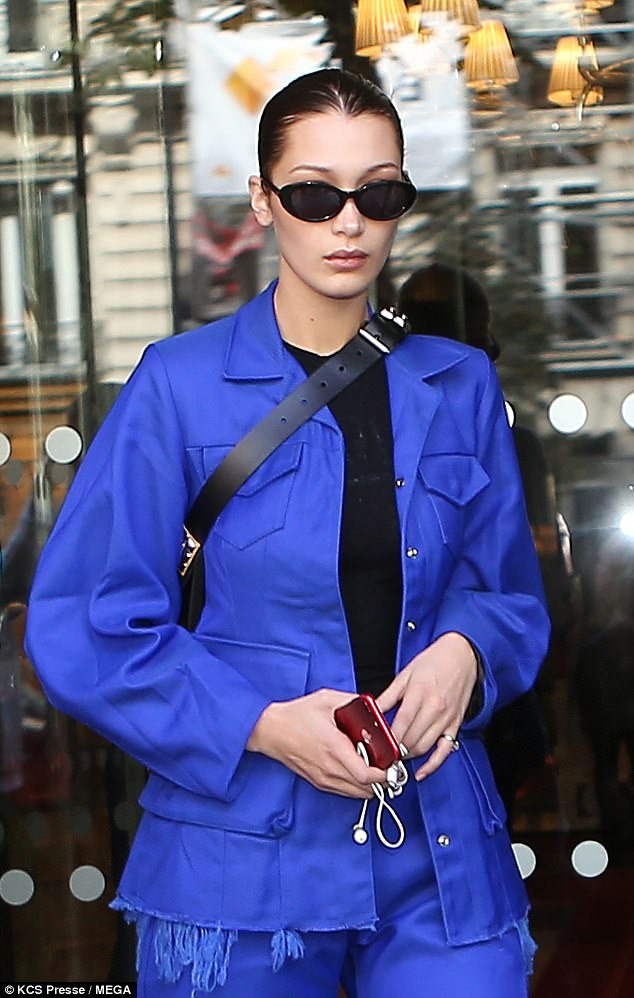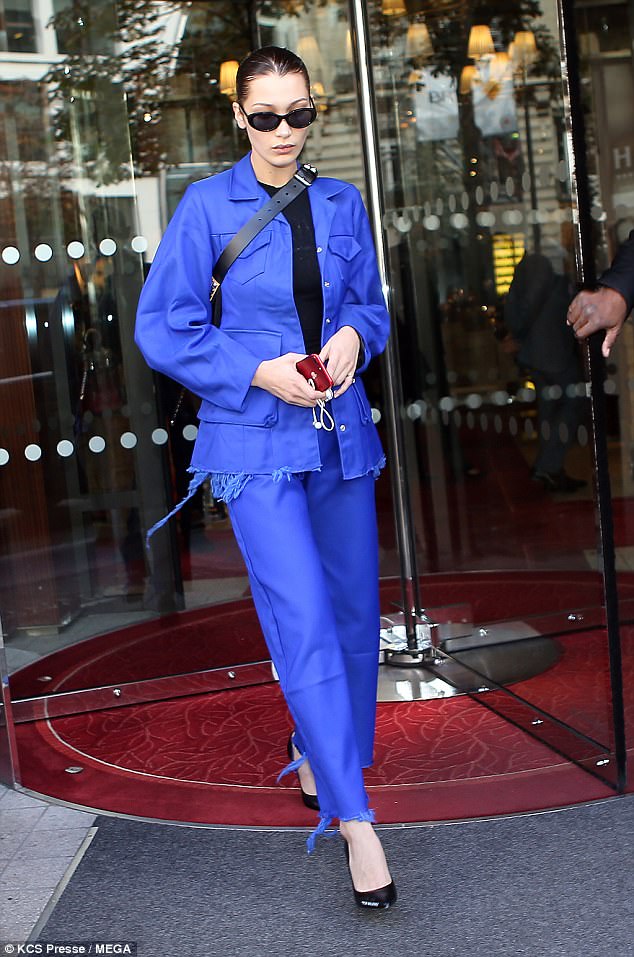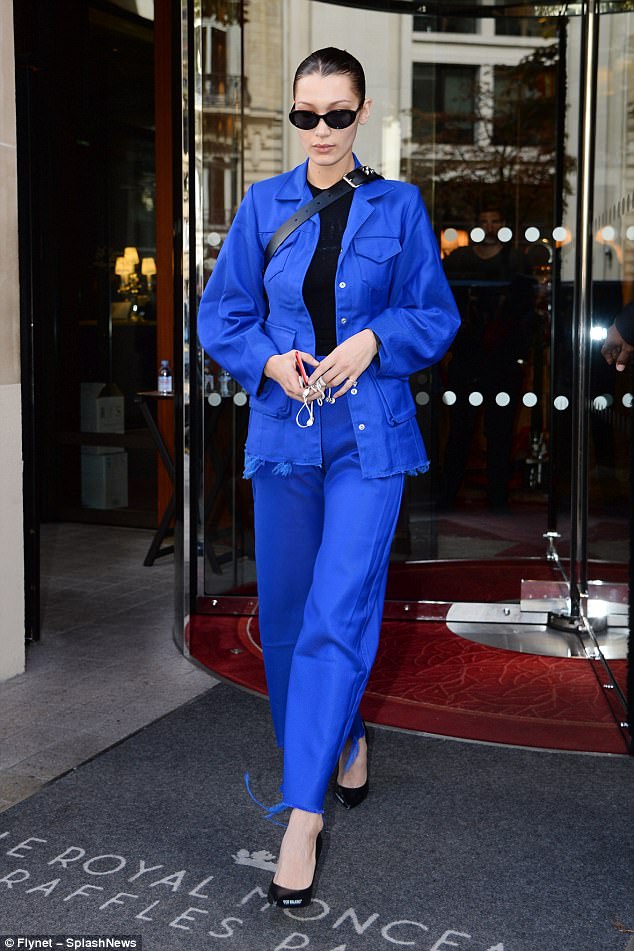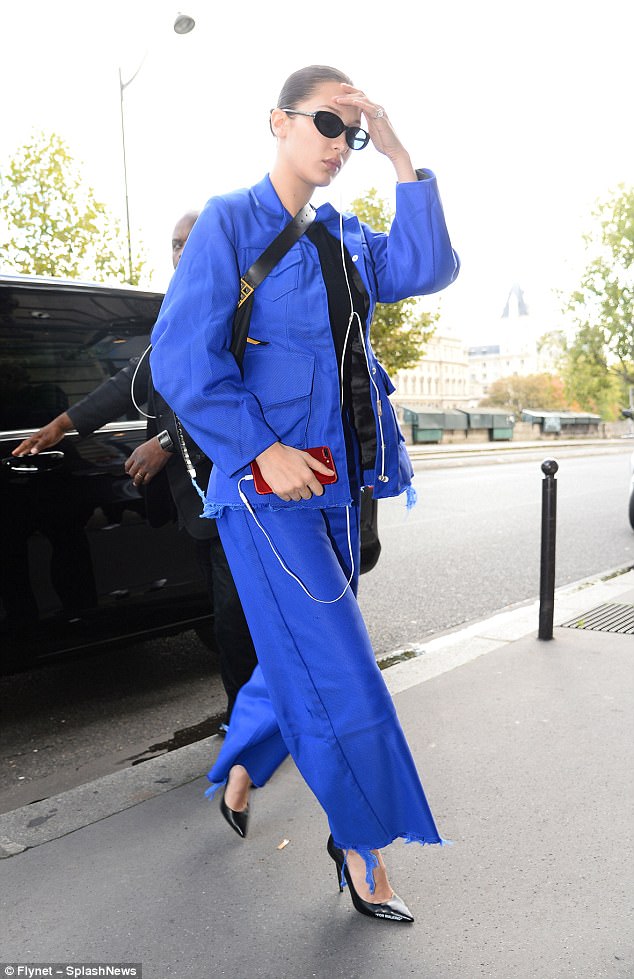 The whole combination is perfectly completed with the Off-White black leather heels. Such pumps are very versatile and a good acquisition for your wardrobe, also being Off-White they are not your typical pumps, as they come with a little slogan on them "For Walking" which was woven throughout the fall 2017 collection.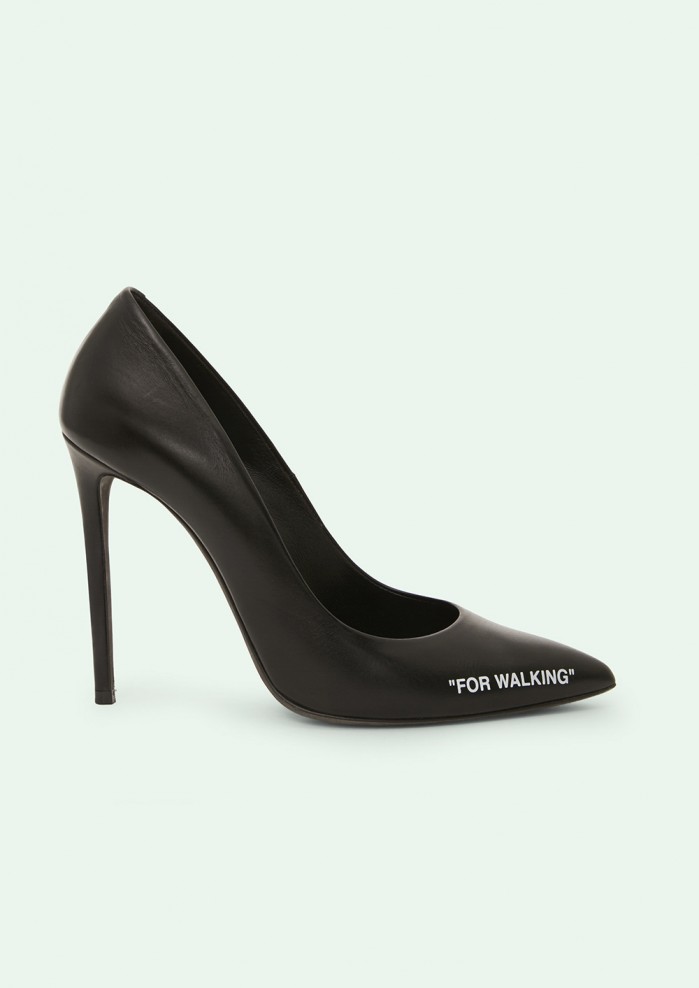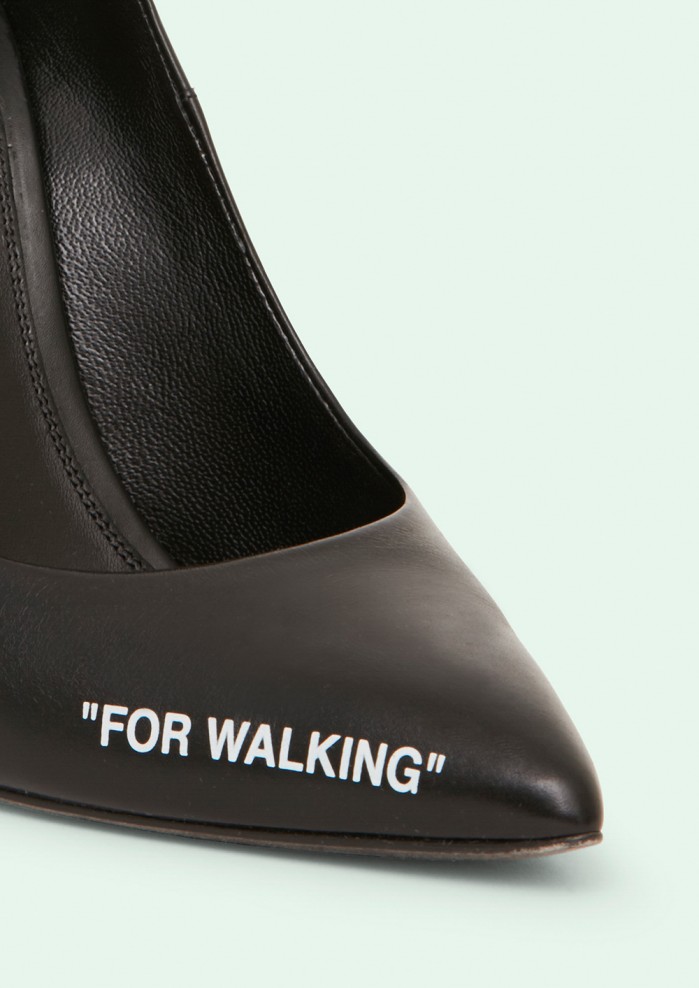 HERE IS A CHEAPER VERSION