She seems to have spent all of 48 hours in London. And now that Bella Hadid is back in New York City, her outfit suggested she wanted to maintain a low profile there, too.  The 20-year-old, who's usually not shy when it comes to flashing the flesh, kept the skin to a minimum as she made her way to her sister Gigi's apartment in the Big Apple.


On top, she opted to layer a sheer white wrap over what appeared to be a black, figure-hugging body suit. Her wide leg black jeans featured rips at the knees and served to obscure her famously lithe figure.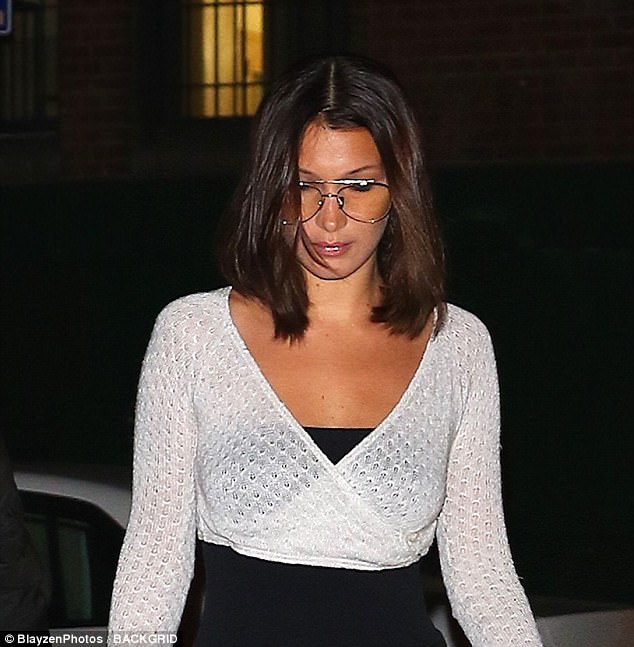 Some black and white platform sneakers and a pair of lightly tinted aviator shades completed her demure look. A large black leather handbag was her main accessory, as she had an assistant roll a suitcase behind her.

Her shoulder length brunette tresses were parted in the middle and styled down. Light blush, subtle eye liner and a slick of glistening rose lipstick ensured the star didn't exhibit even a hint of jet lag.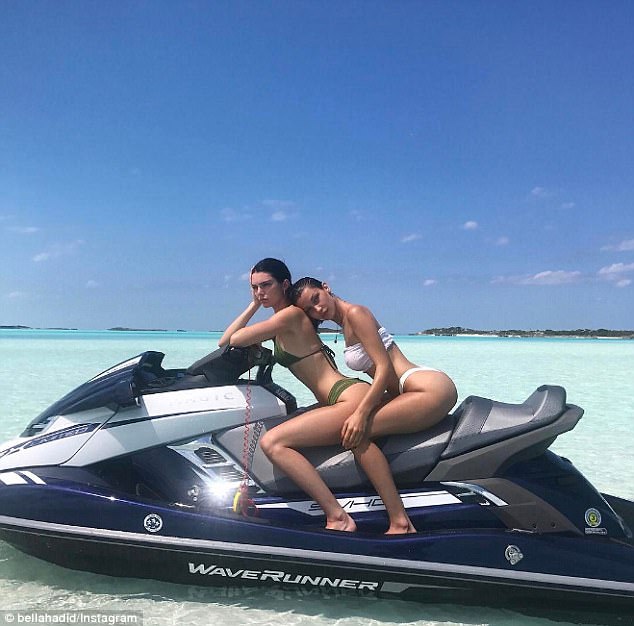 Bella flew into London from New York on Wednesday, after only recently returning to the US from a sun-filled vacation with pal Kendall Jenner. The girls' holiday came after the catwalk star – who is the younger sister of model Gigi – confessed that she has been put off romance and is no longer on the lookout for a boyfriend. She insisted she is happy flying solo and wants to be as 'independent as possible.' In an interview with Grazia magazine, Bella explained: 'I'm focused on myself. 'It's like I'm finally getting to the point where I can just think about what I want to do and the places I want to go.'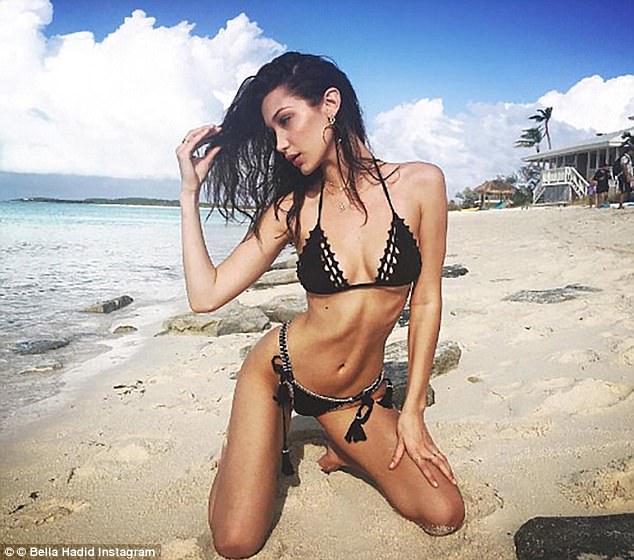 She's no stranger to showing off her model body.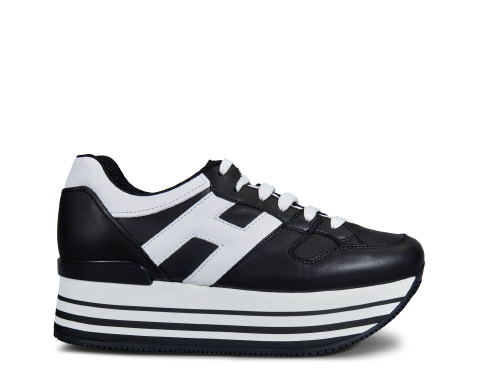 Maxi H222 sneakers in leather with padded Hogan monogram on the side, low internal wedge and ultralight maxi platform. Glamour meets street style.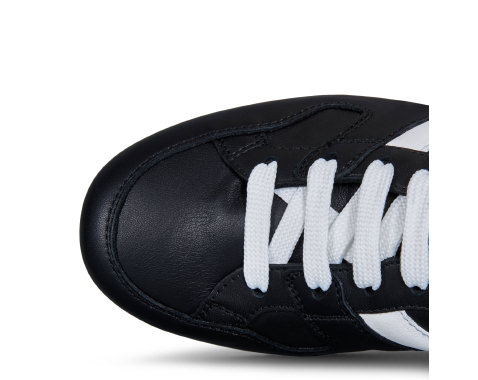 Wearing Hogan's 'Maxi H222' sneakers (a shoe brand we've seen her rock before), Bella quite literally elevated her look and made Baby Spice proud in the process.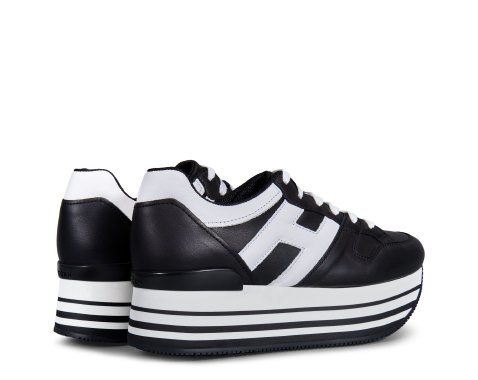 Cop Bella's kicks for yourself now by clicking (Buy) – at $400 they're a bit of a splurge but one you're sure to get a lot of wear out of. Alternatively, click below to shop our carousel below: