I'm not fond of mom jeans. But Bella Hadid made me rethink that after I saw these pics of the model covering up from head to toe with a crop sweater and some mom-jeans belted on the waist. To give the combo an edgy boost, she complemented it with a high ponytail, dramatic eyewear, and chunky but fierce buckled boots. The result was a cool-looking gal elevating mom-jeans to a whole new lever.
Later in the day, Bella made a quick change of sweater, but kept the rest of her outfit the same as she grabbed some coffee with a friend.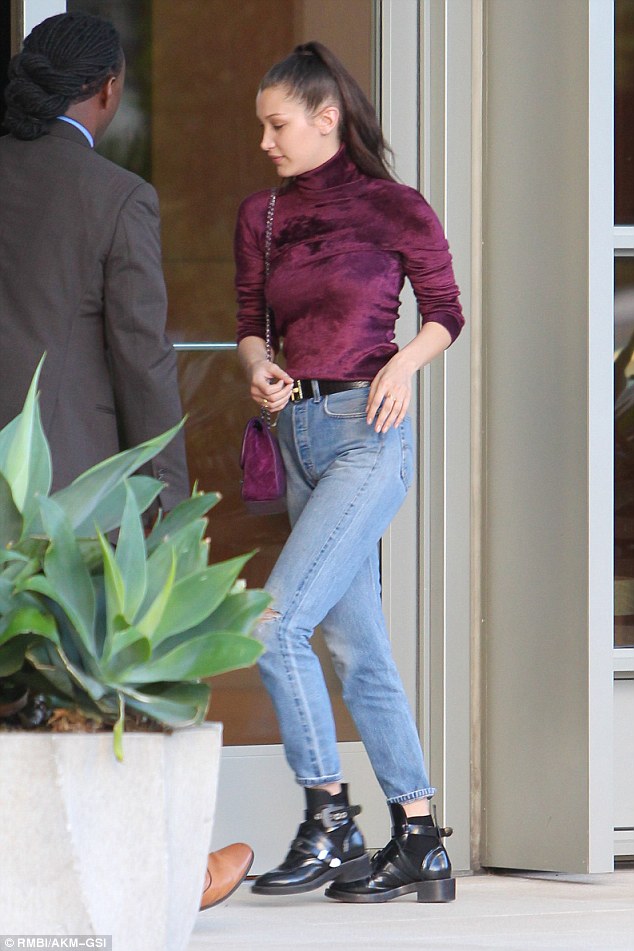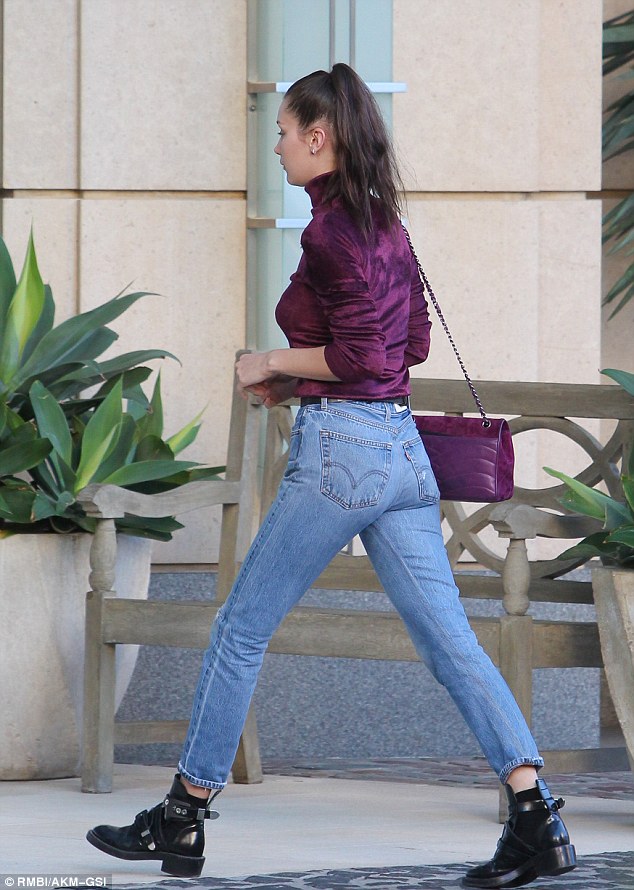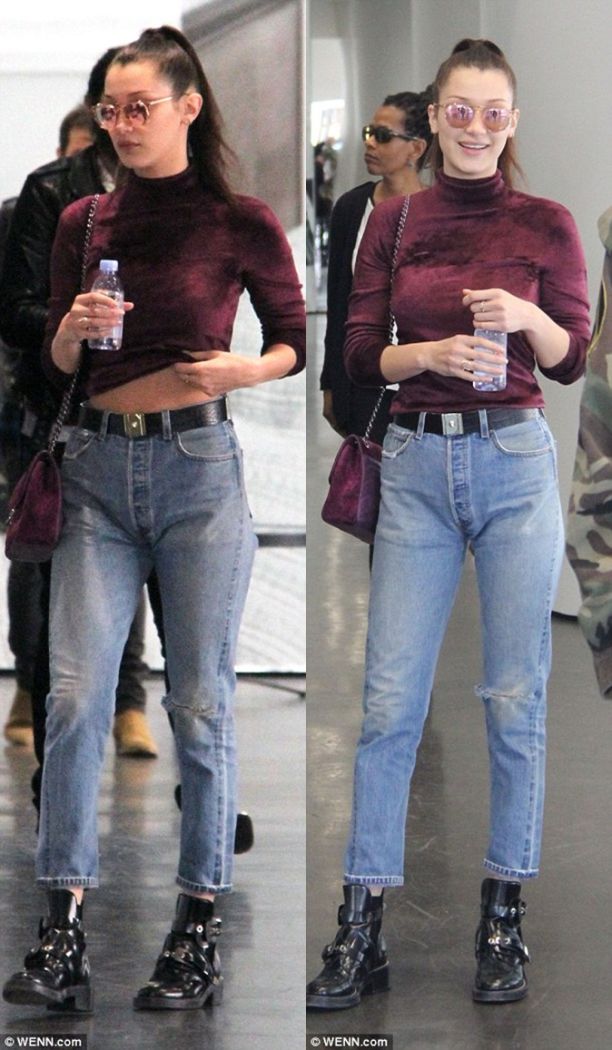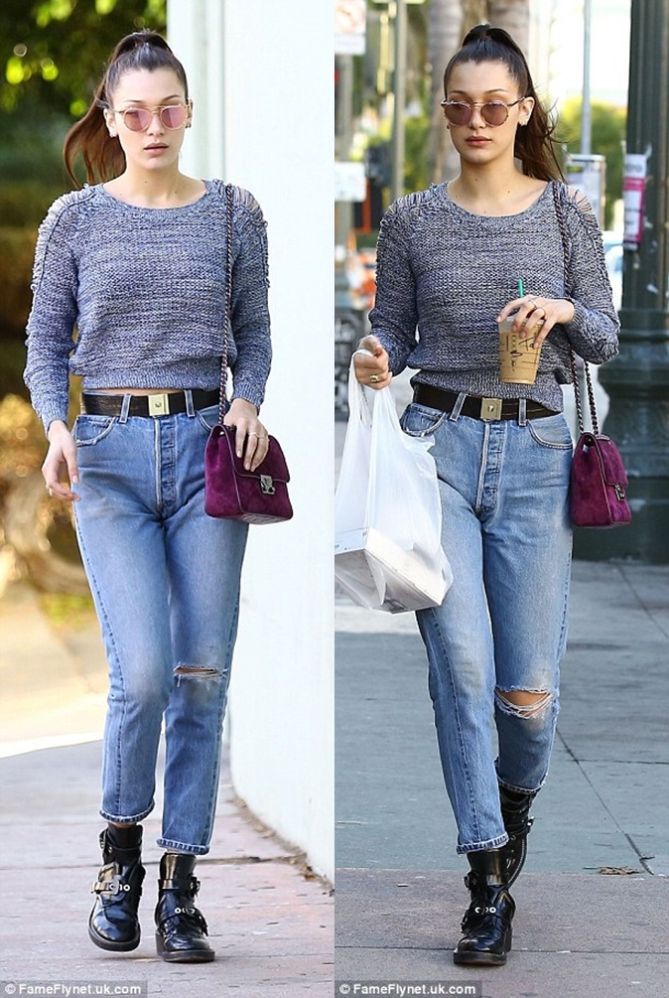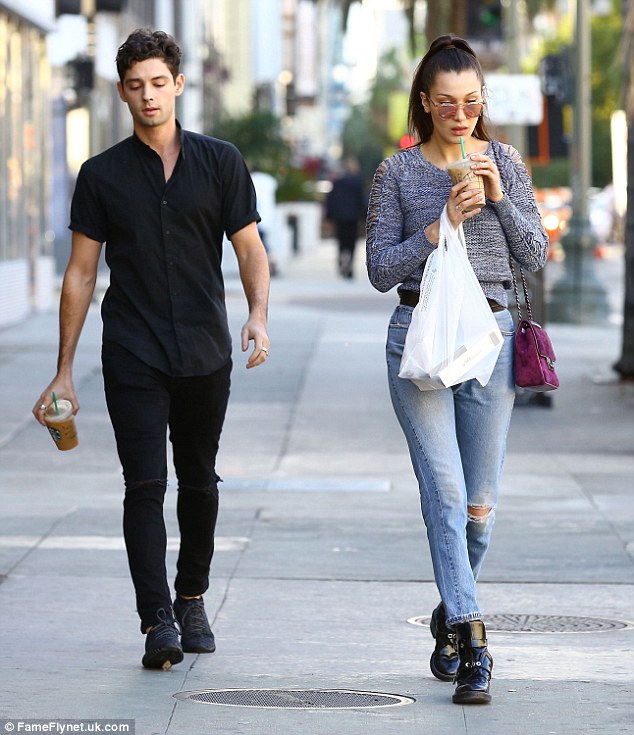 Bella Hadid steps out in Los Angeles on December 23, 2015
How do you like Bella Hadid's latest street style? Do you approve? Think you can wear mom-jeans and make 'em look edgy and cool like Bella here?
The trick to pulling off mom-jeans without looking like, well, a mom, is in the accessories. For Bella, she belted it with a buckled cincher and complemented the number with chunky tough-chick boots. Add the high ponytail to that and you're basically set.
Bella's cropped gray sweater is from IRO. It's sold out, but you can score her edgy boots online. They're the Balenciaga "Ceinture", a style with thick rubber soles, cutouts on the sides, and oversized metal hardware done in gold and silver.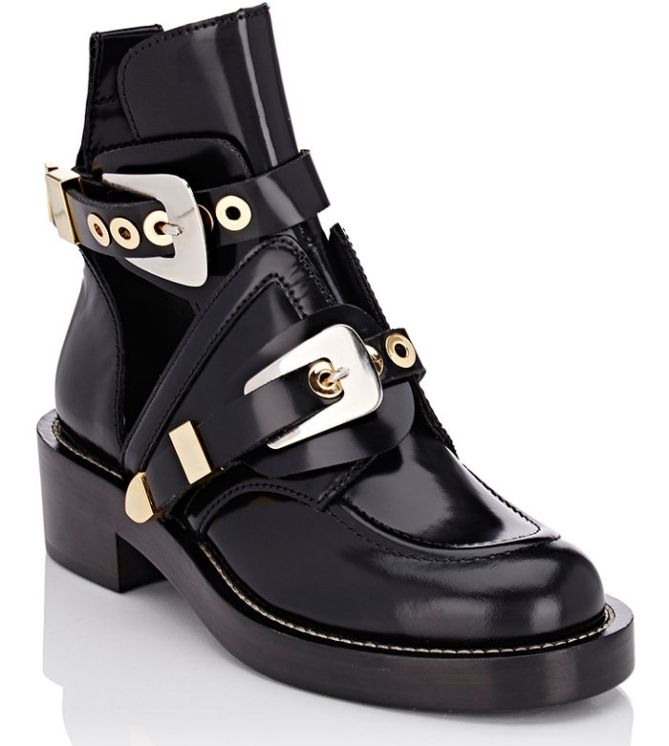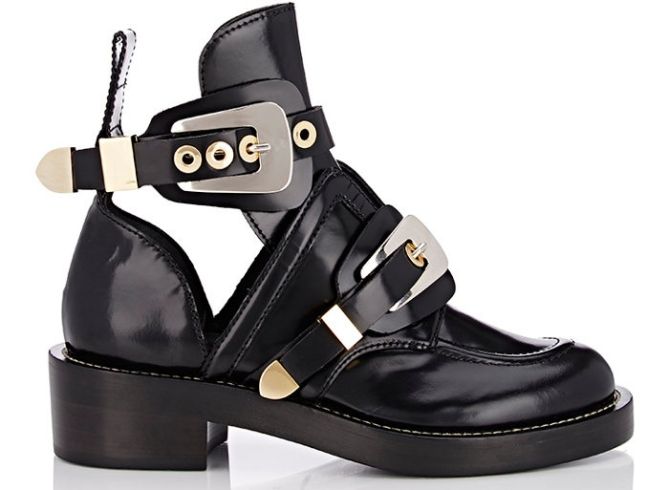 Balenciaga Ceinture Buckled Boots, $1275
You like? Or too chunky?
They're available online if interested. They retail at $1275. For the frugal fashionista, I'm sure you can find similar styles that fit your budget.