Heidi Klum was spotted at LAX airport when she arrived to catch a flight.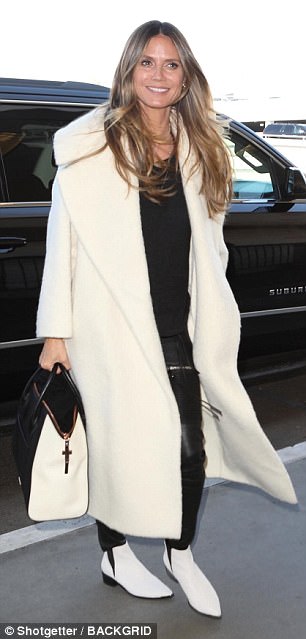 She was really fashionable, her look is always on point even when she has to travel! She stepped out of a black SUV in a very beautiful outfit.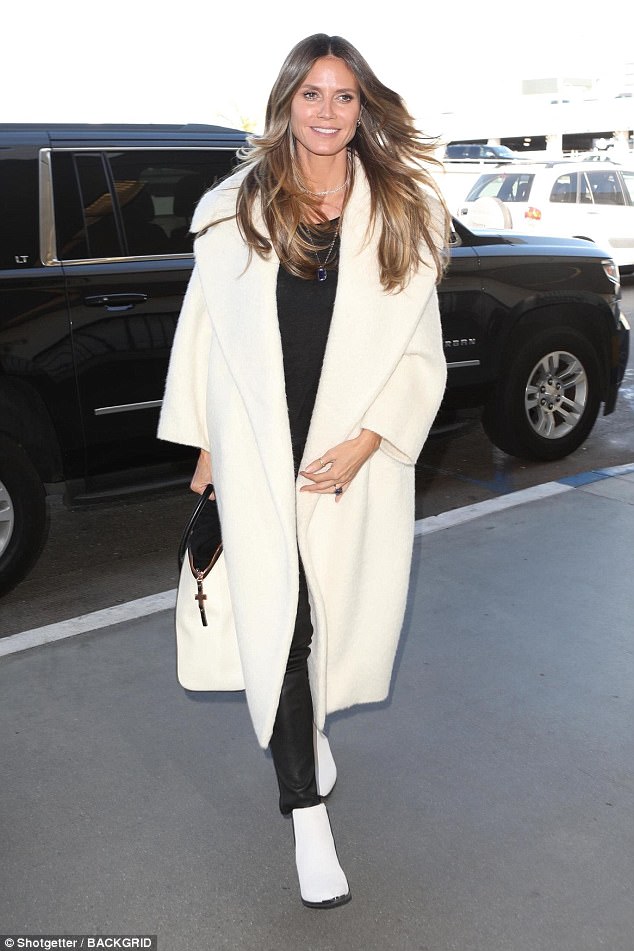 Let's have a look. She had a long and fuzzy white coat with an oversize collar and ankle-lenght hem. She also had a pair of black leather trousers that evaluated her beautiful body. The look was completed by a beautiful pair of ankle boots. It seems that in this new year the retro footwear will be the must-have. The color white is now more fashionable than ever! These boots are perfect for a very skinny trousers or also with a dress. These are not so expensive so it's the right moment to enrich your wardrobe. She also had some other details like a black and white leather handbag, a long chain necklace and small hoop earrings.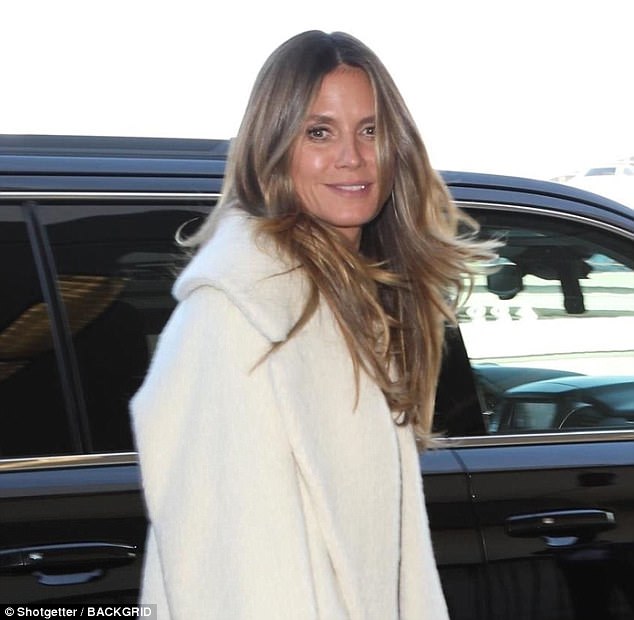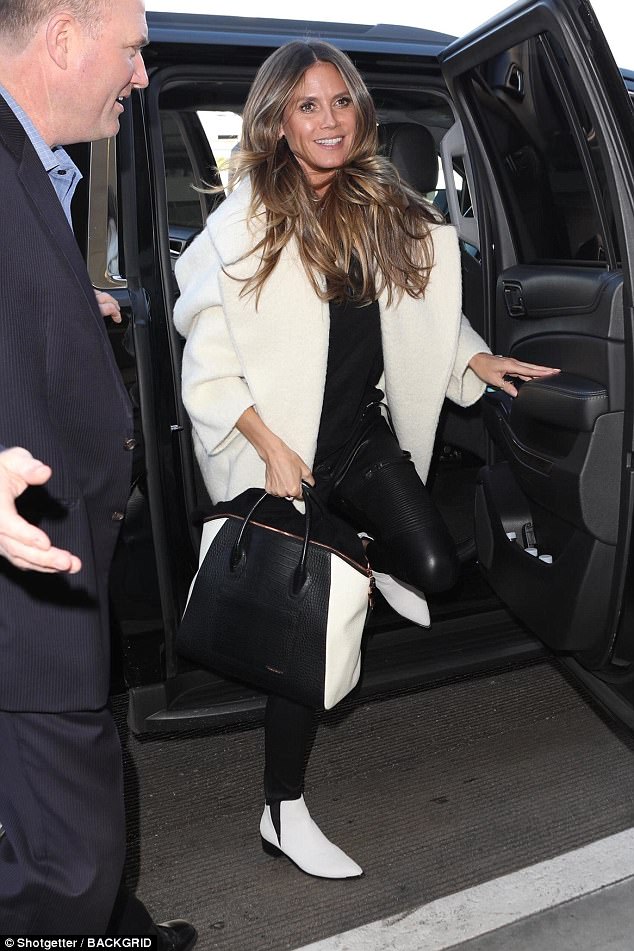 Her long blonde locks were parted in the middle and she had a very natural make-up. She looked really happy maybe because she spent New Years with ex-lover Vito Schnabel. She broke up with him after three years in September. But they were spotted together in Bali in Indonesia. Heidi also shared different pictures on Instagram.