Chrissy Teigen is happily married with the singer John Legend. They welcomed their little baby named Luna last year.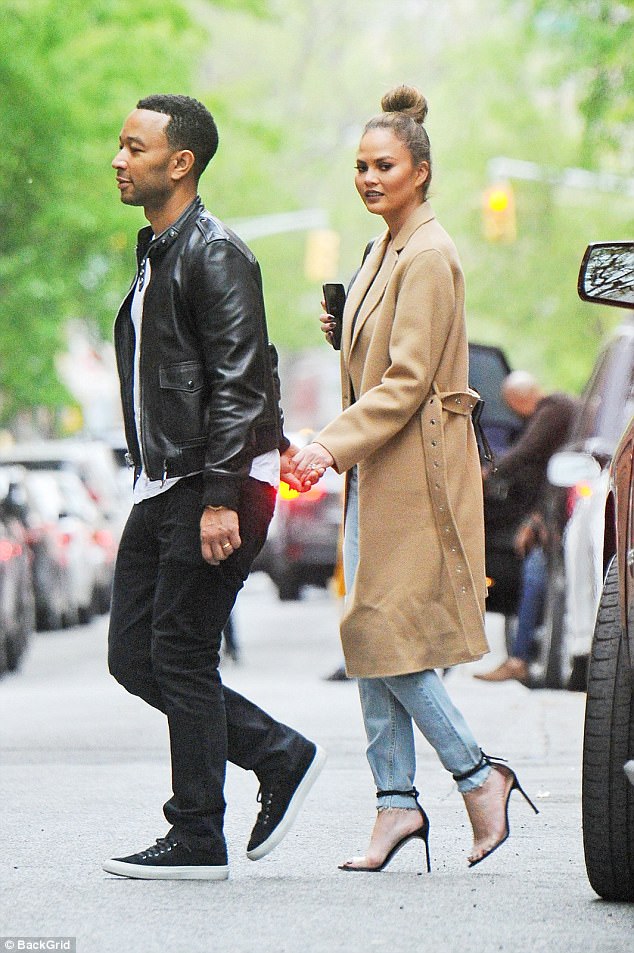 They had the chance to have a night off from their job as parents on Sunday. They went to a romantic dinner in New York City. They looked so in love with their hands in hands. Obviously Chrissy, the model of 31 years old, had an amazing look. She is always so chic and fashionable. For this romantic dinner she decided to wear the on-trend busted knee jeans with a camel coat. She matched the loose-gitting jeans with a simple black T-shirt put into the pants. And at her feet she wore a pair of perspex strap sandals by Manolo Blahnik.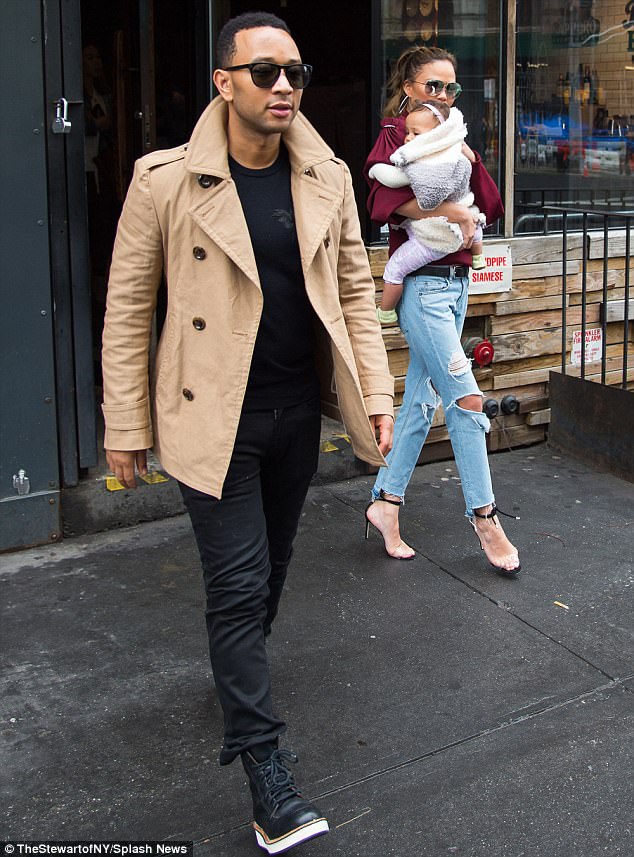 Perspex footwear are really cool recently. We can say that they are the new trend of Spring and summer season. This is not the first time that Chrissy wore these shoes. She alwo wore them in nude. So she is a real fan of them!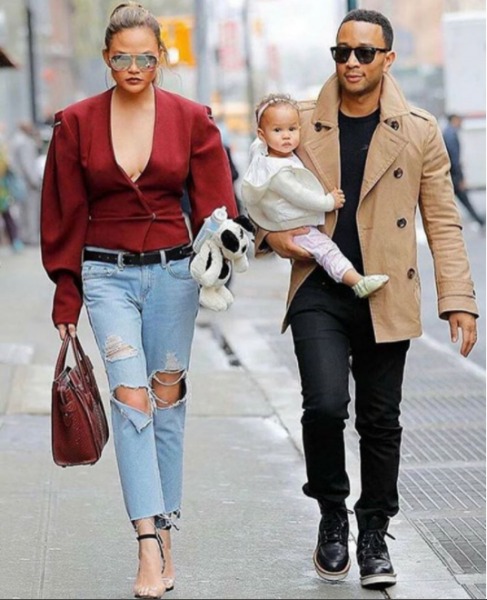 They are perfect with jeans or with a dress. If you would like to be trendy this Spring you should buy a pair of them and enrich your wardrobe. She also added other details to her outfit. She had a leather handbag. Her outfit was casual, comfy but at the same time really glam. She had a top-knot and she showed off a striking purple lipstick that evaluated her natural beauty. She enjoyed a relaxing night out with her husband.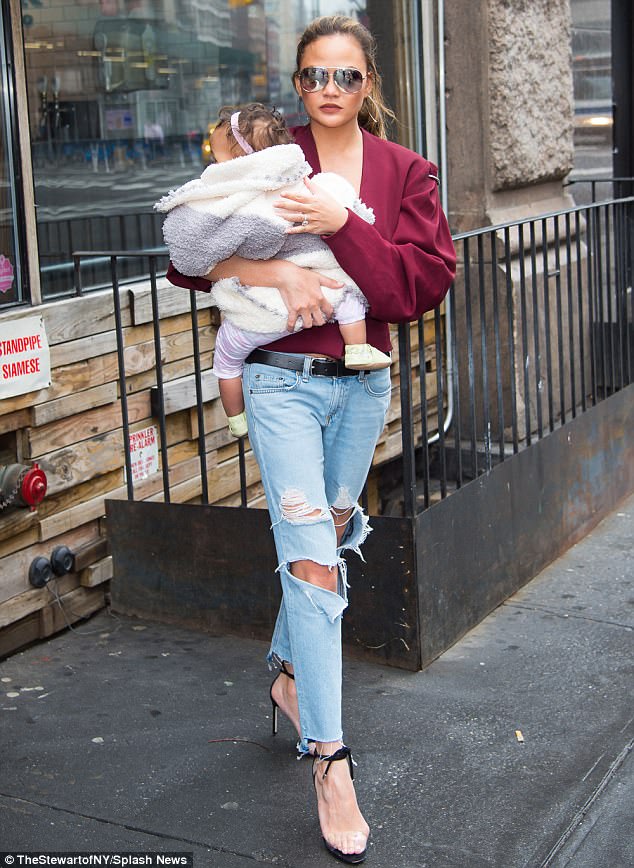 Buy a similar heels for less clicking below.