The Duke and Duchess of Cambridge and Prince Harry have honoured the memory of Armed Forces men and women who died serving their country by hosting a Buckingham Palace tea party for their children.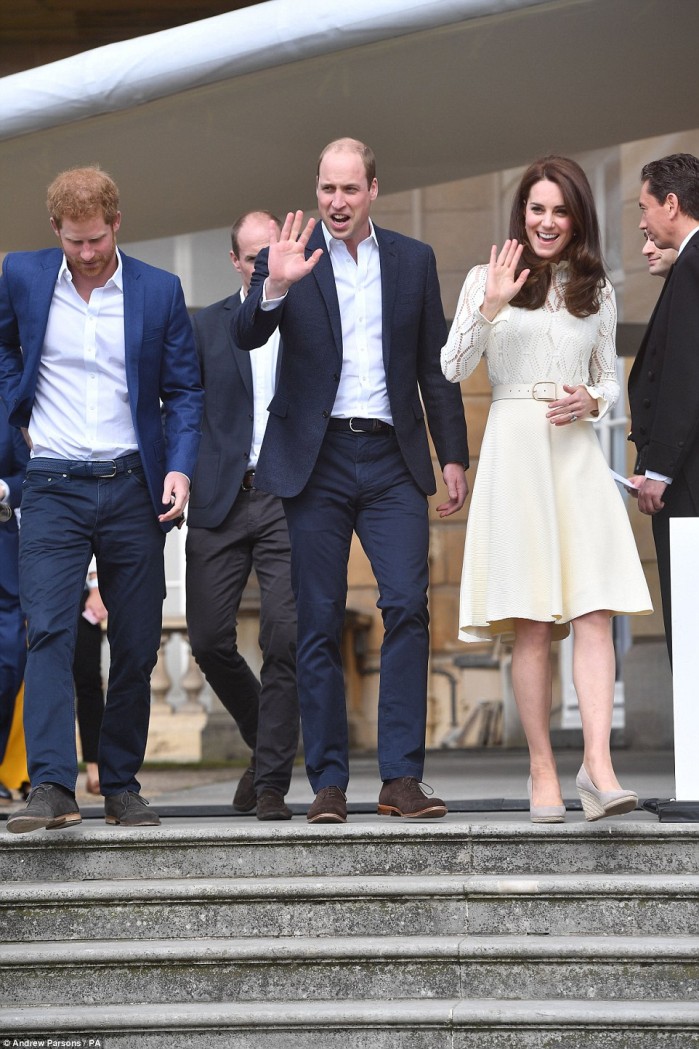 William, Kate and Harry welcomed around 850 children and teenagers to the Queen's famous London home for the Party at the Palace event. The sprawling garden was transformed into an open-air festival for the guests, who brought a surviving parent or guardian.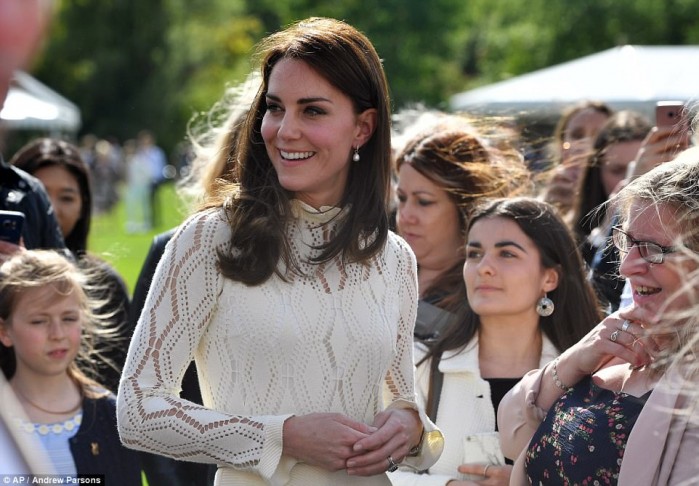 At the party, the children got involved in activities including face painting and plate spinning. Kate arrived wearing a dress by Chloe, an outfit she wore during her tour of Canada when she took Prince George and Princess Charlotte to a children's party.
Kate's lacy cream dress, which nipped in at the waist and flared out, showed off her toned figure. She paired the outfit with a pair of pearl drop earrings and a pair of wedges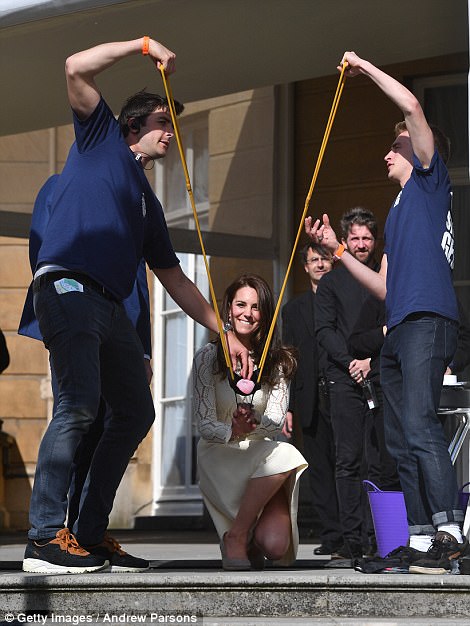 Kate helped out children's entertainers Sharky and George, who wowed the crowds with an energetic skit at the party. The Duchess pulled back a large sling, where the duo had filled with a water balloon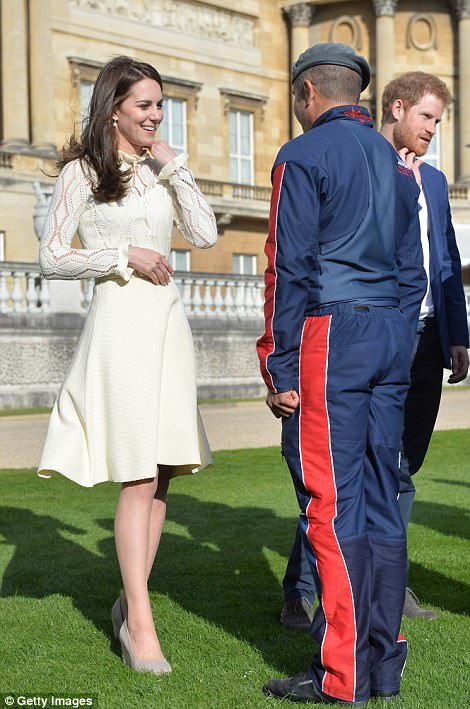 The Duchess of Cambridge stunned in the lacy cream ensemble, with a matching skirt and belt. Prince Harry let out his inner child as he was taught how to spin plates properly by one of the other adults. Kensington Palace said: 'Their Royal Highnesses have arranged the event as a way to acknowledge and honour the fact that a number of young children have had to come to terms with the loss of someone very close to them at a young age, having lost a parent in armed service to the country.'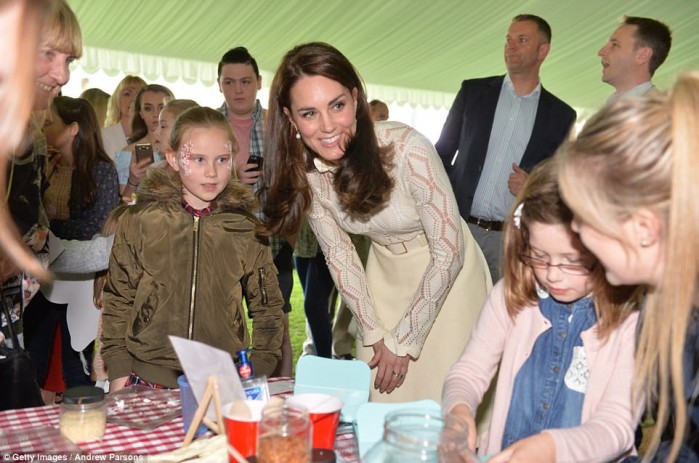 The Duchess helped them to launch a water balloon from a large slingshot. She grimaced as she let the elasticated sling go but opened her mouth in delight as the balloon burst.  Prince Harry smiled on as one of the children's entertainers punched the air. In a speech, he told the crowd: 'We're here to celebrate you'. Kate took the time to meet many of the children who attended the garden party and was pictured shaking hands and talking with the youngsters.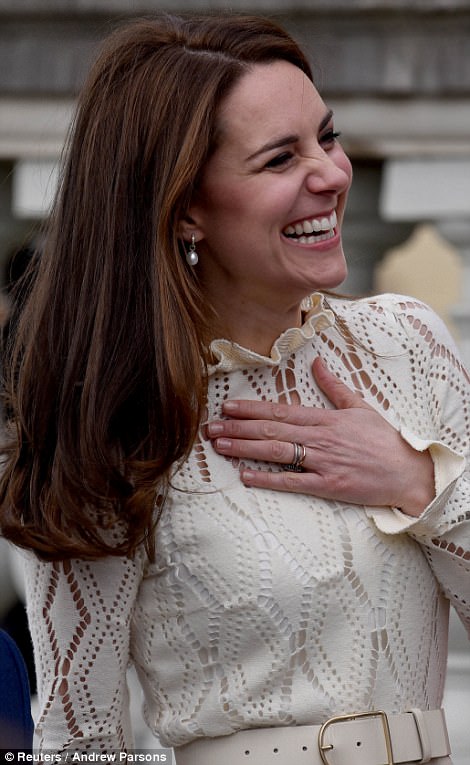 The children who attended the party got their faces painted, decorated cupcakes and played with spinning plates at the party. The duchess smiled and laughed as she enjoyed the fun-filled event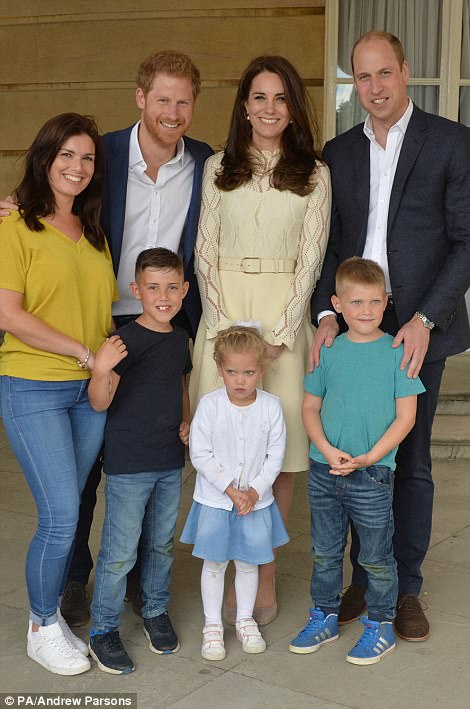 Prince Harry (2nd left) , The Duke and Duchess of Cambridge backstage With Samantha Davidson (left) and her children Jayden 8, Jamie 6, Amelia, 4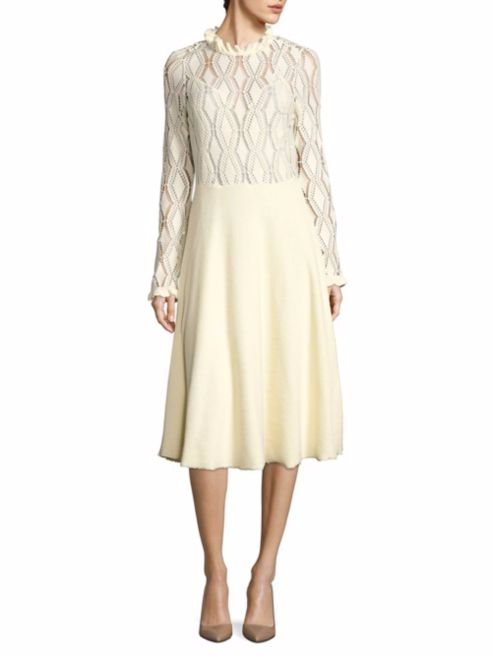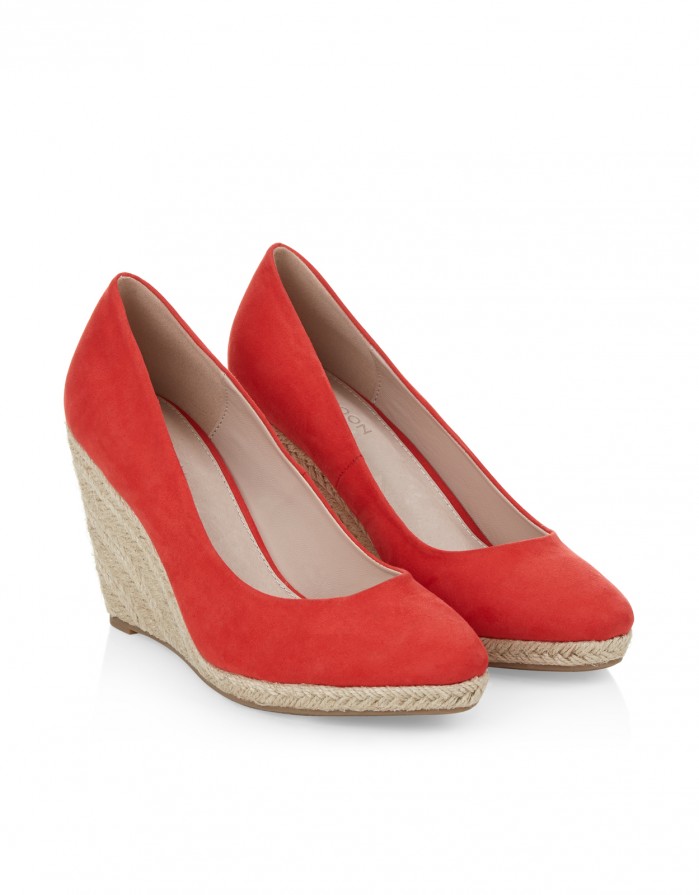 It's easy to see why these are Kate's go-to shoes. They're perfect for royal walkabouts, and far more practical than a stiletto. She last wore this taupe pair by Monsoon as part of the royal tour of Canada (teamed with this exact same dress, in fact), plus when she visited India and Bhutan, so she's continuing her thrifty ways!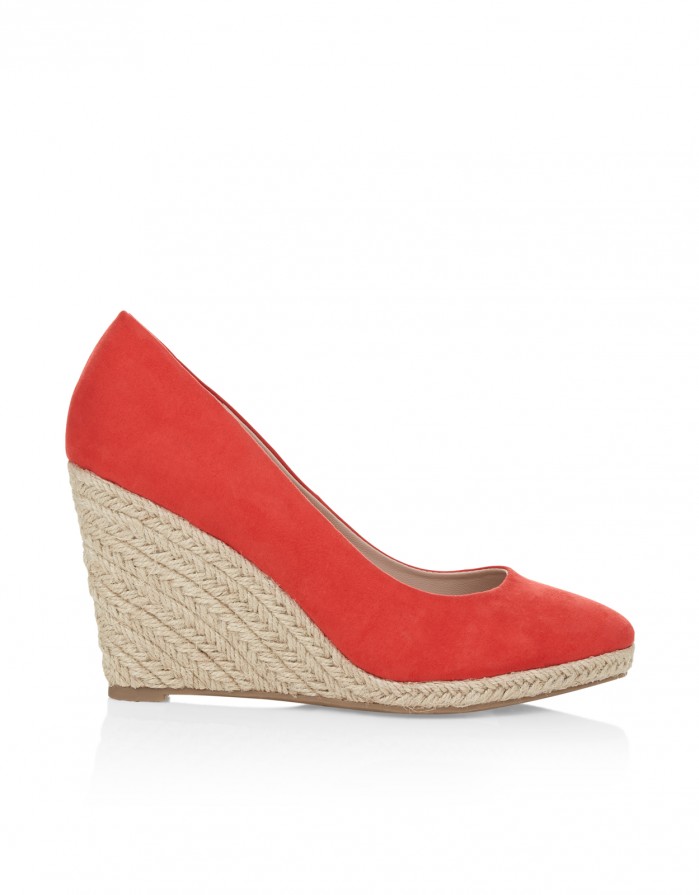 They are sadly now sold out in this colourway, but click right to snap them up in a summery coral hue instead. A versatile choice for warm weather looks, our Fleur espadrille wedges are crafted with almond toes and gripped soles that ensure a comfortable stride. Wear this pair with everything from dresses to off-duty denim.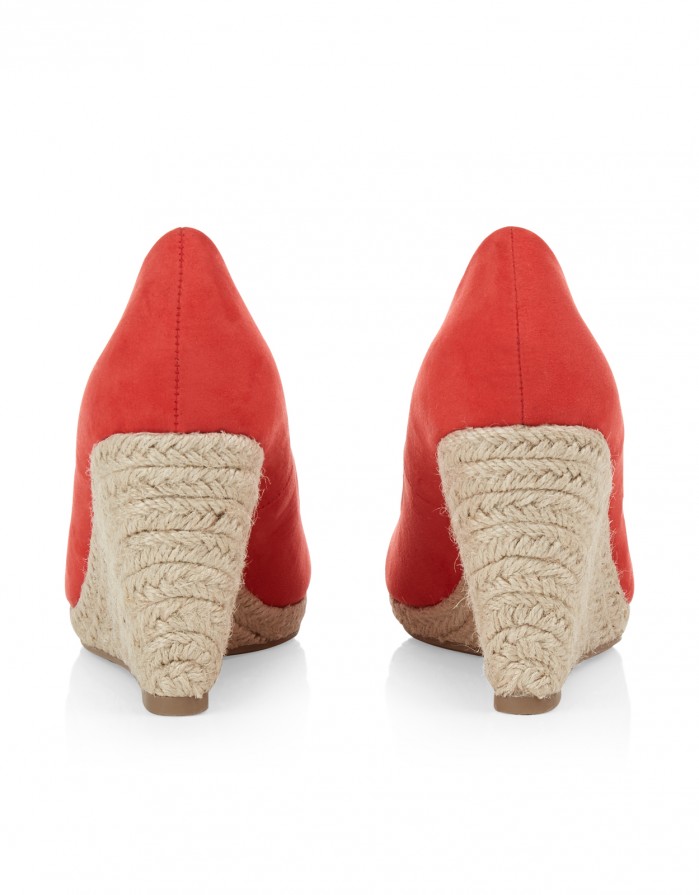 Or copy Kate with a pair from our edit below: