Like any other guy, Lewis Hamilton loves beautiful women. If you see his roster of girlfriends and rumored hook-ups, you'll find a list that's filled with gorgeous gals. Some familiar names include Nicole Scherzinger, Petra Nemcova, Kendall Jenner, and Chanel Iman.
But this month, Lewis is adding one more beauty to that list — Victoria Secret angel Barbara Palvin. The two were spotted getting really cozy in Venice early this week. Whether something is brewing between them, I really cannot say. But both are of legal age, young, and rich, so I think they're entitled to do whatever they want.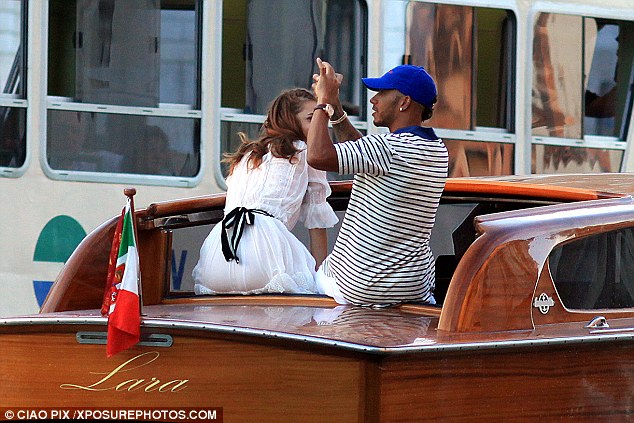 Lewis and Barbara spotted spending time together in Venice on August 29, 2016
Speaking of Barbara, the leggy brunette was rather breathtaking while at Lido di Venezia on Thursday. She wore a Victorian-inspired frock that was delicate, feminine, and romantic all at once. Complementing the getup was a beauty look that was natural, making the model appear years younger than 22. Barbara also punctuated the dress with a black drawstring mini purse and a pair of pointed ankle tie heels. Altogether, she looked stunning. It was easy to figure out why Lewis fancies her.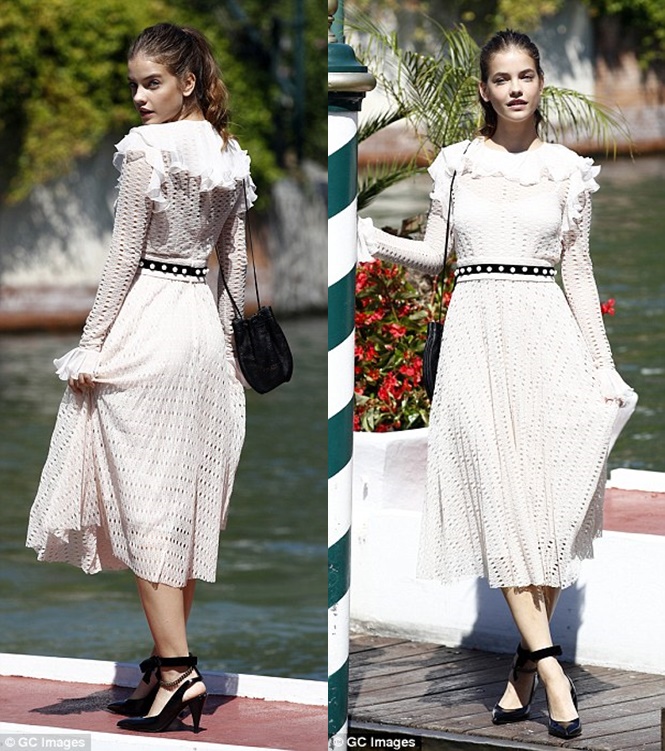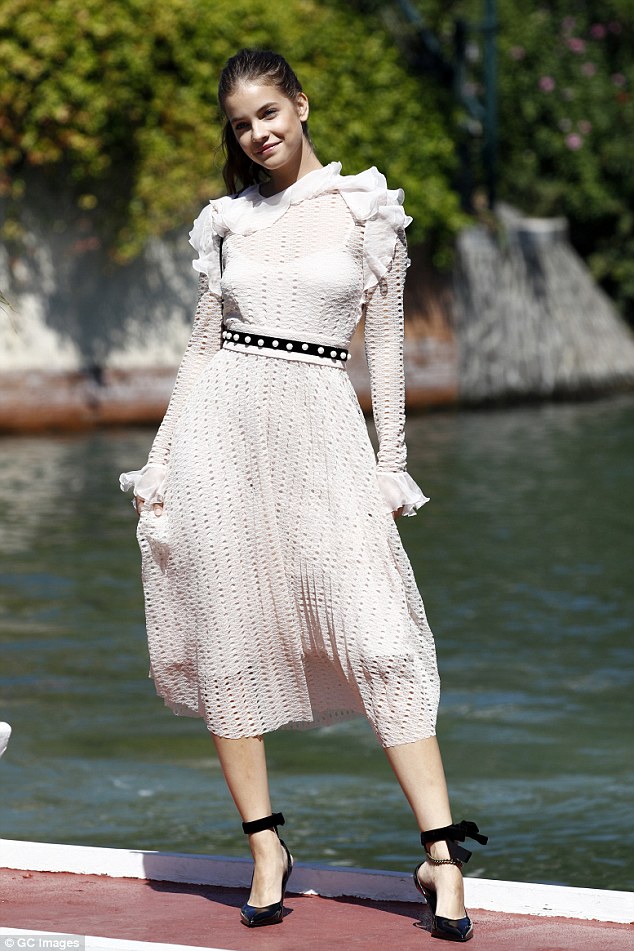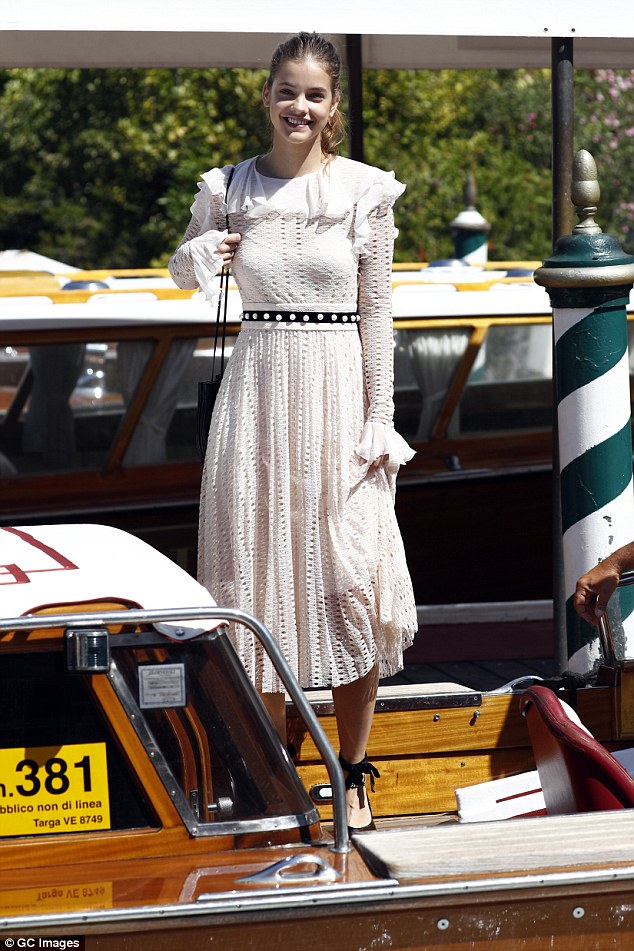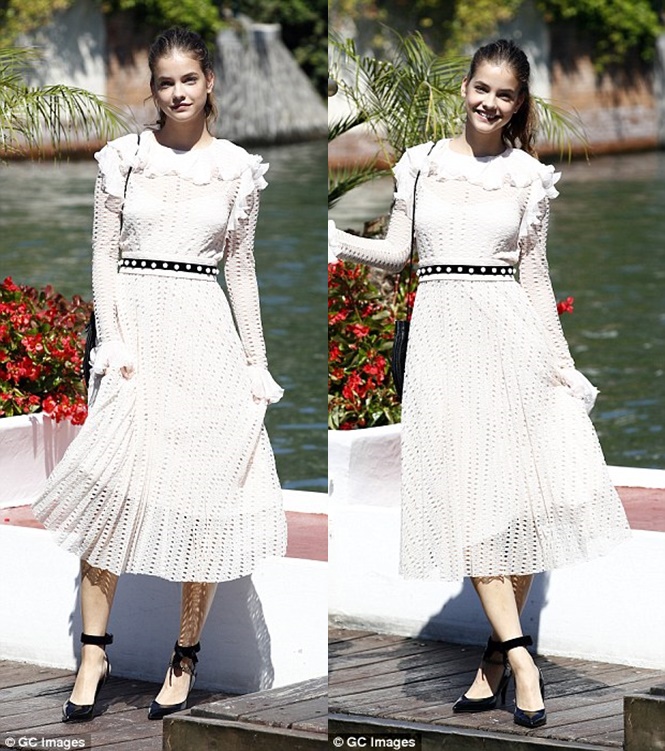 Barbara Palvin spotted at Lido di Venezia before heading to the Venice International Film Festival in Italy on September 1, 2016
What a lovely young lady. Would you agree? And what a lovely dress!
I know some of you will say she looks like a doily or that the dress looks too old fashioned, but I think it suits her. She could actually pass off as someone from the Victorian era if not for the relatively modern footwear.
The dress is from Philosphy di Lorenzo Serafini's fall 2016 collection, so you may be able to access it if you have the resources. As for Barbara's one-of-a-kind heels, those I had trouble locating. So far, no one has ID'ed the pair, so if you have any leads, do hit the comment button and let me know.
I think what makes the pumps unique is the silhouette. They feature cone-shaped heels and velvet bow-detailed straps at the ankles that unexpectedly connect to the slingback straps instead of the heel counters (back portion). Here's a closer look: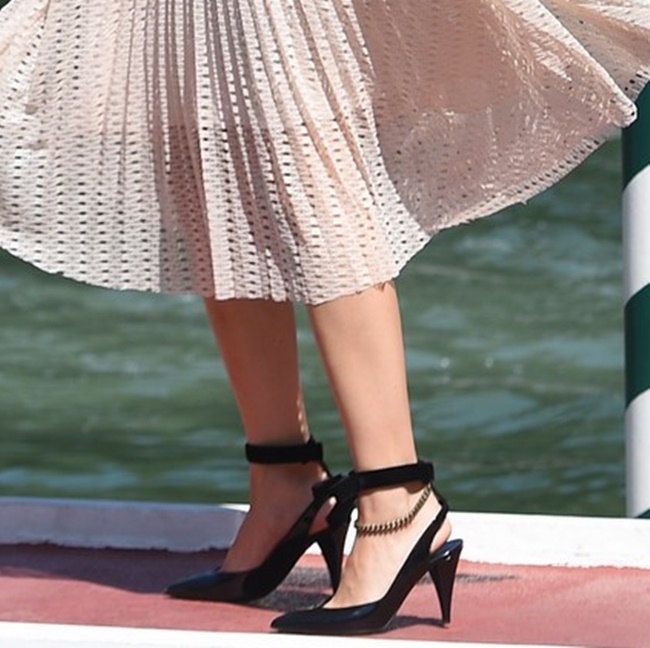 Barbara's pumps up close
Like what you see? If you fancy the style, these pumps from Gianvito Rossi may interest you. They're not as retro-inspired as Barbara's pair, but they're a lot sexier on the legs: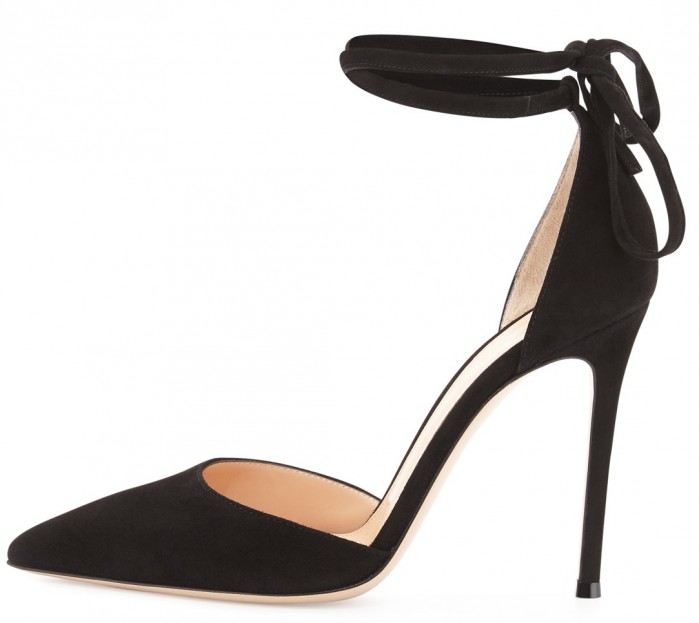 Gianvito Rossi Suede Pointed Toe Ankle Wrap Pumps, $795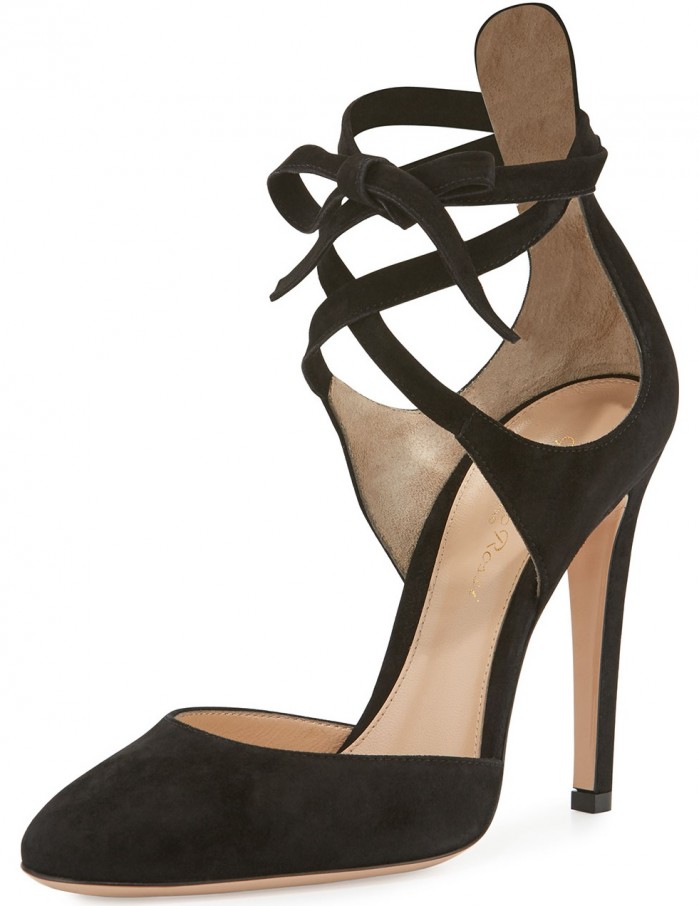 Gianvito Rossi D'Orsay Suede Ankle Wrap Pumps,  $1125