Newly married Ashley Tisdale was spotted at the season 5 premiere of Walking Dead last week. Unlike the cast, who attended the event in red-carpet worthy attire, the blond cutie kept things casual by slipping into some paint-splattered jeans and a black leather top that was detailed with a plunging neckline. Punctuating Ashley's ensemble were a pendant necklace and some black open-toe wedge booties. It was a look that was rocker chic and edgy. However, I found it a little off. Check out Ashley below then tell me what you think of her getup: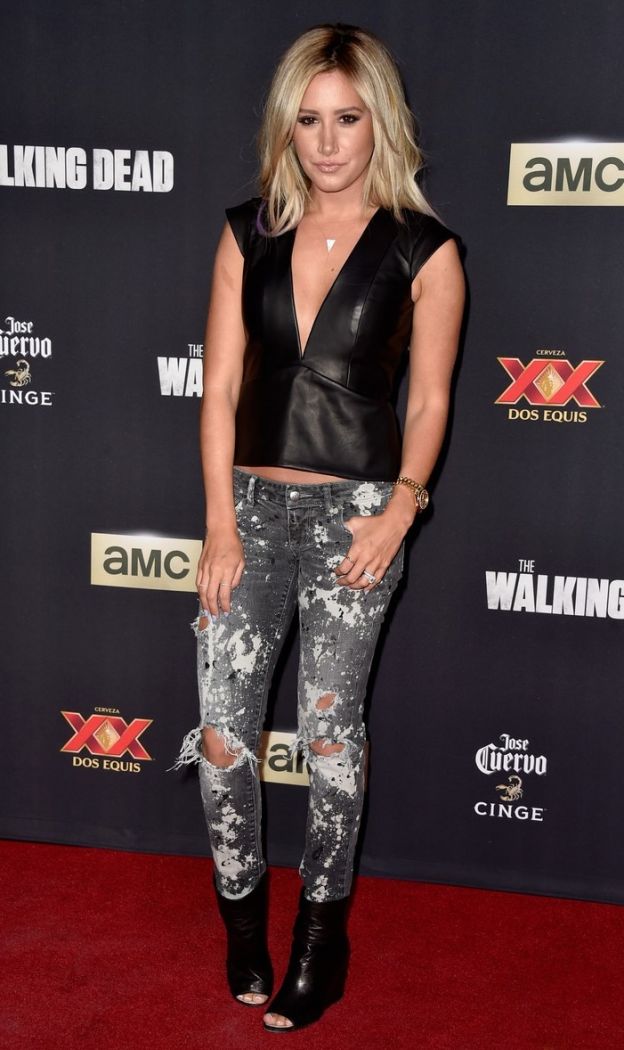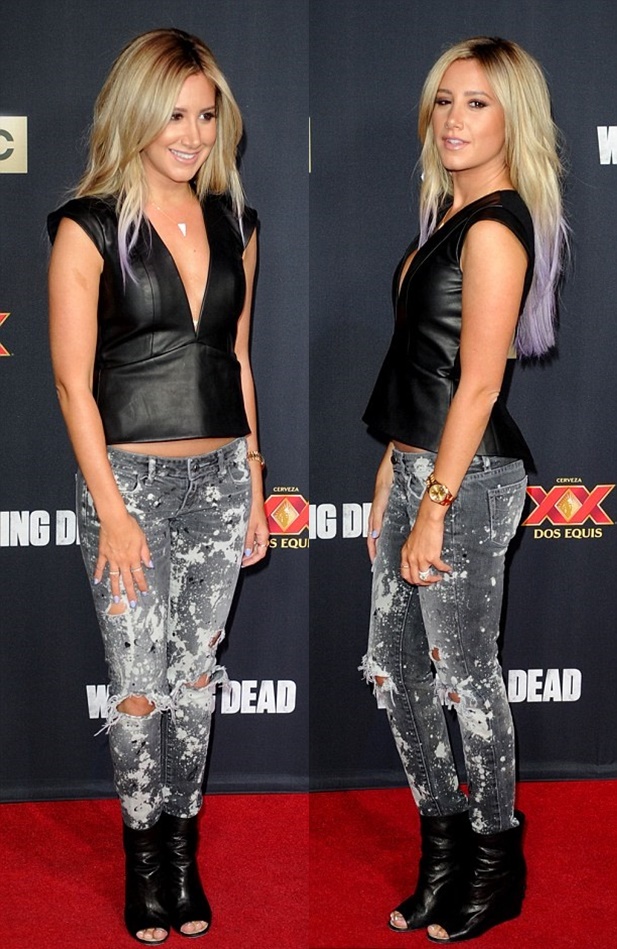 Ashley Tisdale attends the season 5 premiere of Walking Dead in Universal City, California, on October 2, 2014
Any thoughts? Does she look hot in the outfit, or not? Did she nail it or fail it?
Personally, I don't like the whole mix. The top doesn't flatter her figure and the same goes for her shoes.
Don't get me wrong, they look fierce. But those booties are making her legs look short. Had she kept things monochromatic at the bottom (black jeans on black boots), or chosen booties with shorter shafts, I'd have a different opinion.
According to sources, Ashley's booties are from Chanel. I have no doubt they're expensive. The sad part is that they look too basic. You can score something similar for a lot less. In fact, I'm quite sure you can find an even better looking style for much less.
A good option to consider, especially if you're petite like Ashley, would be these booties from 10 Crosby by Derek Lam. They feature double buckled straps and shorter shafts so they're more flattering to the legs. Will you grab?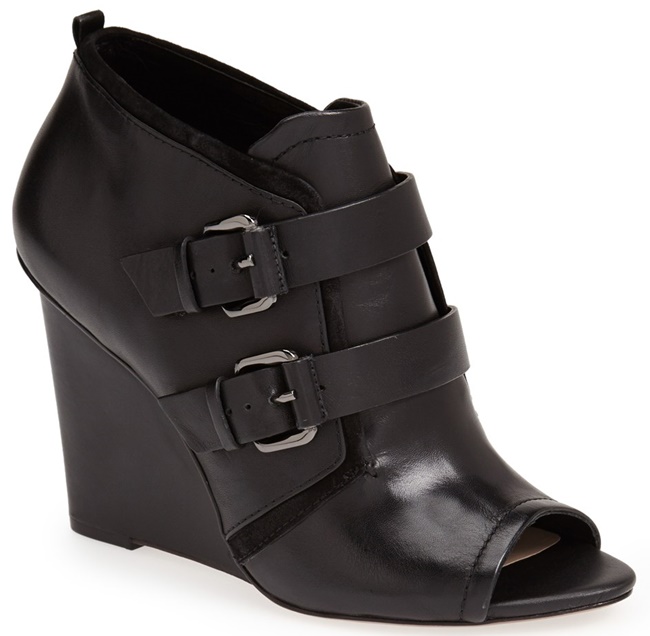 10 Crosby by Derek Lam Zale Booties, $425