Looks like jersey dresses now have another meaning. They no longer just refer to fluid frocks made of stretchy jersey fabrics, they can now also mean oversized jersey shirts (think basketball) turned mini dresses. This "look" was first spotted on Fergie a few weeks back. Now another blond was seen sporting it while in Dallas, Texas, on Monday — Ashley Tisdale.
The former Disney darling attended the launch of Virgin America service at Dallas Love Field in a jersey inspired dress from Finders Keepers for the occasion. She teamed the frock with barely-there jewelry and a pair of simple black ankle-cuff sandals. It was a very straightforward mix — not much on the decoration, but still held a lot of appeal.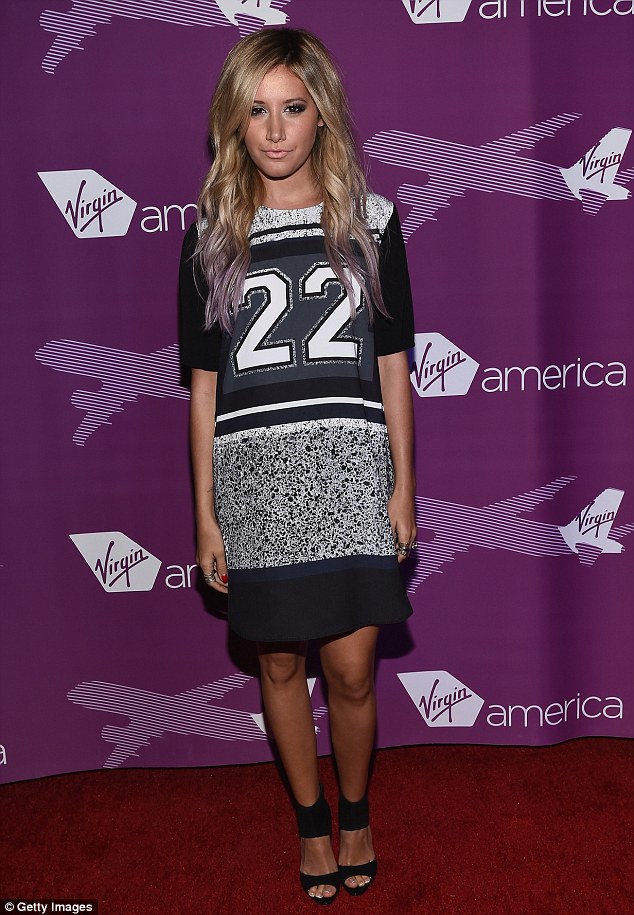 Ashley Tisdale attends the Virgin America launch at Dallas Love Field in Dallas, Texas, on October 13, 2014
How do you like Ashley's latest red carpet style? Do you approve, or do you find it a little too shapeless for your taste?
She looks alright, yes? Probably not one of her best looks, but I like the combination she put together here. It is both laid back and sexy. If you had her dress and sandals, will you wear them?
Speaking of which, Ashley's black sandals are from B Brian Atwood. Dubbed as "Correns", the classic-looking pair is crafted from rich velvety suede material. Below is a closer look at those shoes for you. They feature 4.25-inch-tall heels and snake-print footbeds for added texture.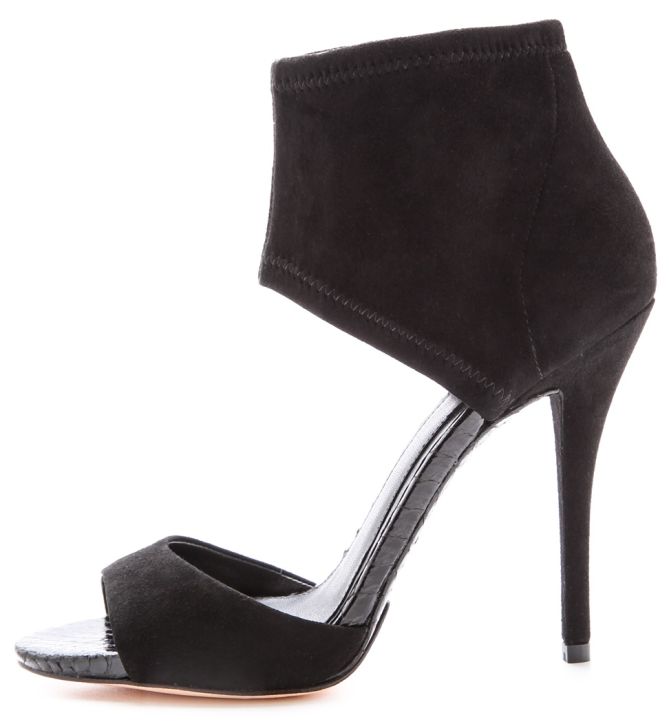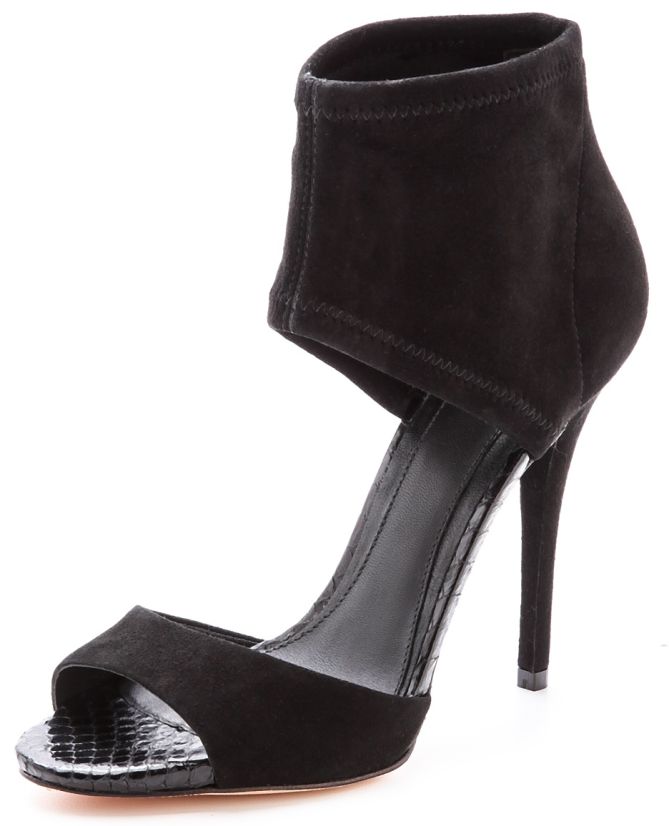 B Brian Atwood Correns Sandals, $395
You like?
You can easily find these sandals online if you want a pair. Grabbing them will set you back an accessible $395. They also come in dark red, which are currently on sale at $197.50.  And if you want to steal Ashley's style from head to toe, you can also grab her dress. It's yours for an affordable $150.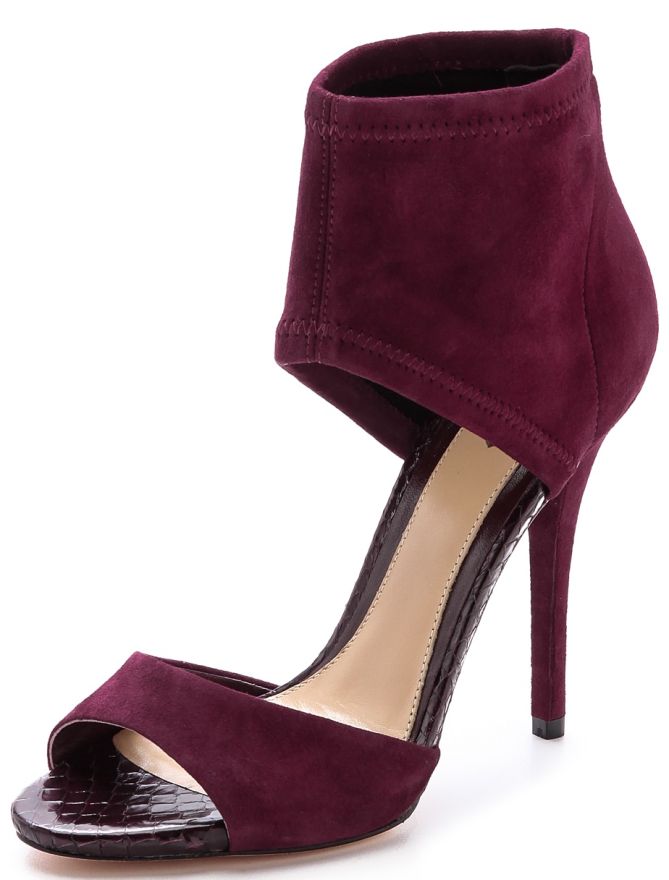 B Brian Atwood Correns Sandals in Dark Red, $ 197.50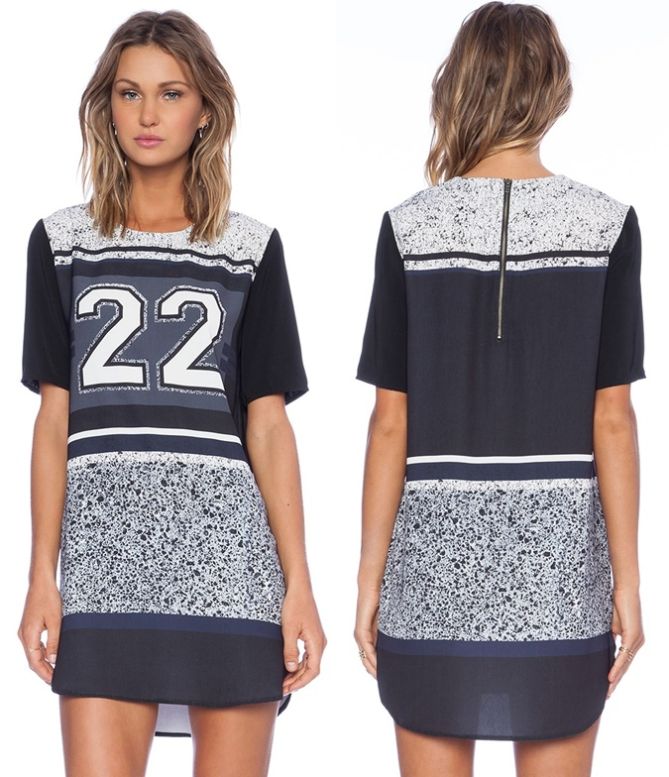 Finders Keepers Good Fortune Dress, $150