After the final episode of Pretty Little Liars season 6 aired on Tuesday, Ashley Benson was spotted unwinding with her friends in Hollywood. The actress was hard to miss as she stepped out in a purple blazer and white bow-tie blouse — a look that hinted of Victorian elements — which she skillfully dressed down with skinny jeans and bold animal-print strappy pumps. It was an interesting mix, to say the least. I can't say it was her best, but she looked really good in the whole getup.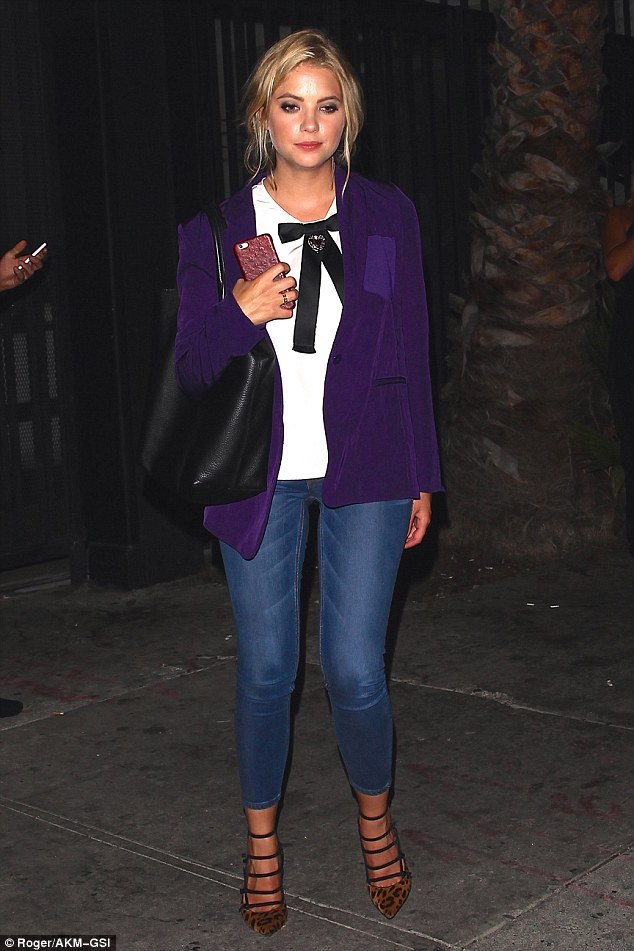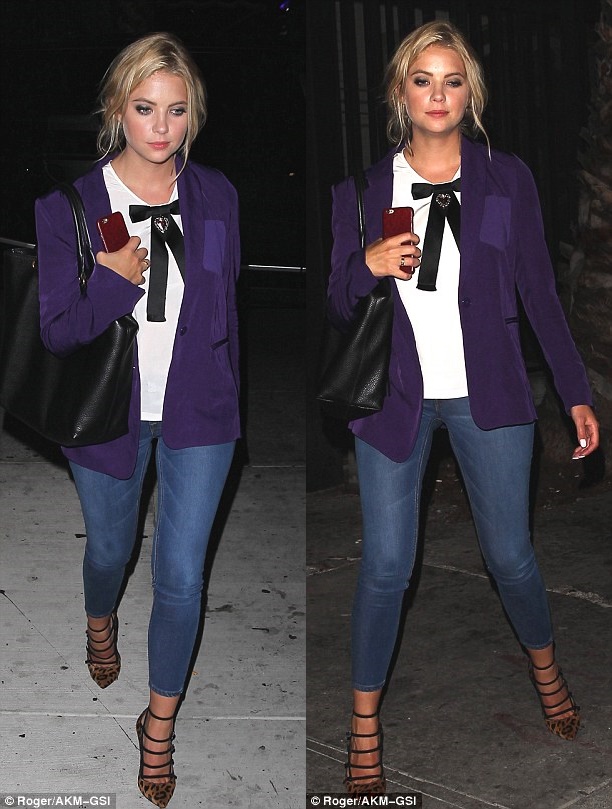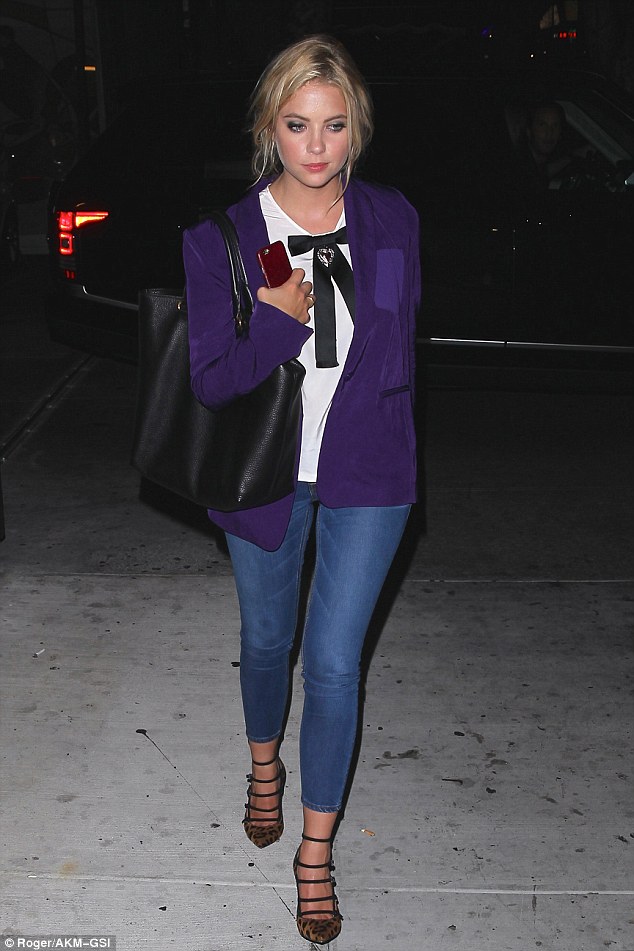 Ashley Benson unwinds with some friends in Hollywood  after the final episode of Pretty Little Liars season 6 was released, August 12, 2015
How do you like Ashley's off-duty style?
I think she looks better in this outfit than in the plunging blue pantsuit she wore the last time I featured her here. Would you agree?
Besides, I love how she elevated the mix with fierce and sexy statement footwear. You can easily spot those catty pumps from a mile away.
Ashley shoes are the "Josephina" from Tabitha Simmons. They come in several materials including satin, snake print, leather, and calfhair. Unlike the typical mary-jane or ankle-strap pumps, however, they feature multiple slim straps across and single slim straps along the sides. By the way, these pointed pumps are relatively tall. The heels stand at 4.5 inches.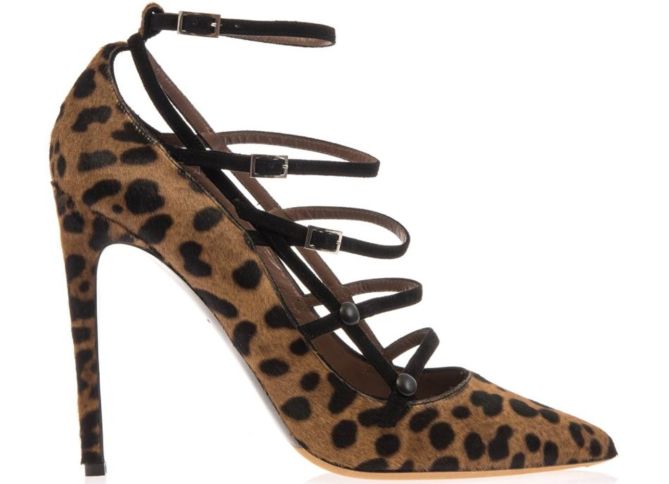 Tabitha Simmons Josephina Spotted Calfhair Strappy Pumps, $575 (was $1051)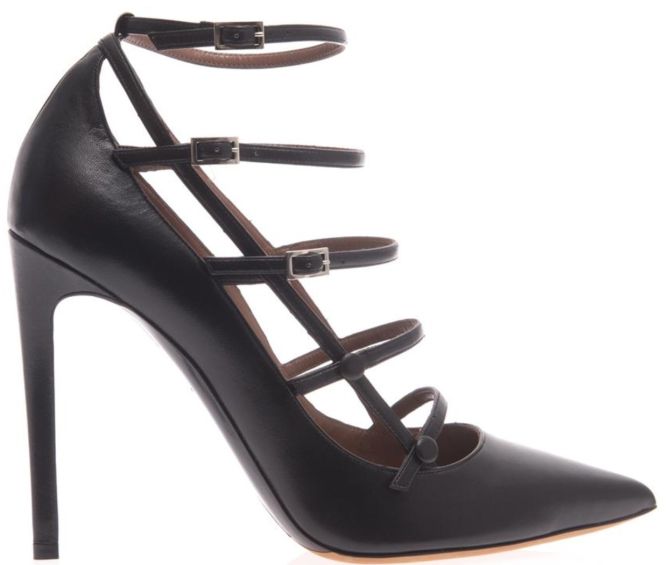 Tabitha Simmons Josephina Leather Strappy Pumps, $629 (was $1260)
Tabitha Simmons Snake-Print Leather Strappy Pumps, $403.50 (was $1345)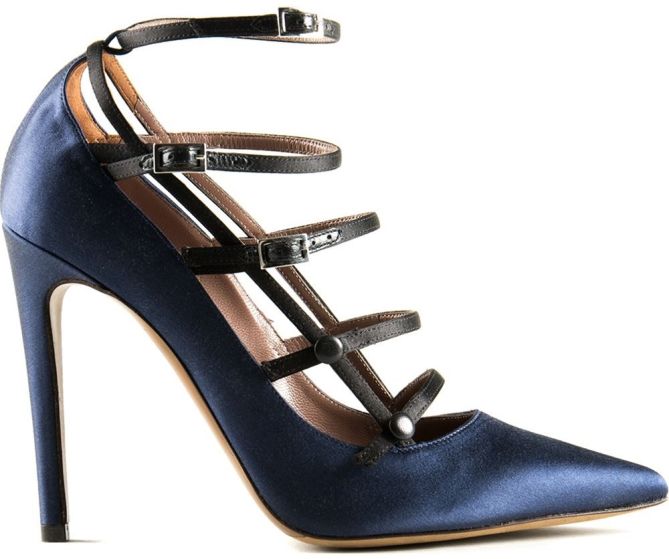 Tabitha Simmons Satin Strappy Pumps, $647.50 (was $1295)
Fancy the silhouette?
Then grab 'em while they're on sale. In fact, if you're a size 6, 7.5, 8, or 10, you can get them for even much less — just $275! Simply scoot over here and shop away!