Ashley Benson is such an attractive young woman, but sometimes, she puts on a questionable outfit and it kind of ruins her appeal.
The Pretty Little Liars actress was busy promoting her new movie, Pixels, in New York City last week, and while making an appearance at AOL Studios, she somehow failed to impress in the plunging blue pantsuit she chose for the occasion.
The two-piece outfit boasted of a long sleeveless vest and matching wide-leg trousers. She teamed the combo with pointy mesh stilettos and barely-there accessories.
Sounds quite elegant and put-together, yes? Well, not quite.
What ultimately ruined her ensemble was the fit. The pants were alright, but the vest was a size too large. And because Ashley is top heavy (she's quite blessed up there), she looked frumpy in the whole getup.
Check out Ashley below, then me if you agree: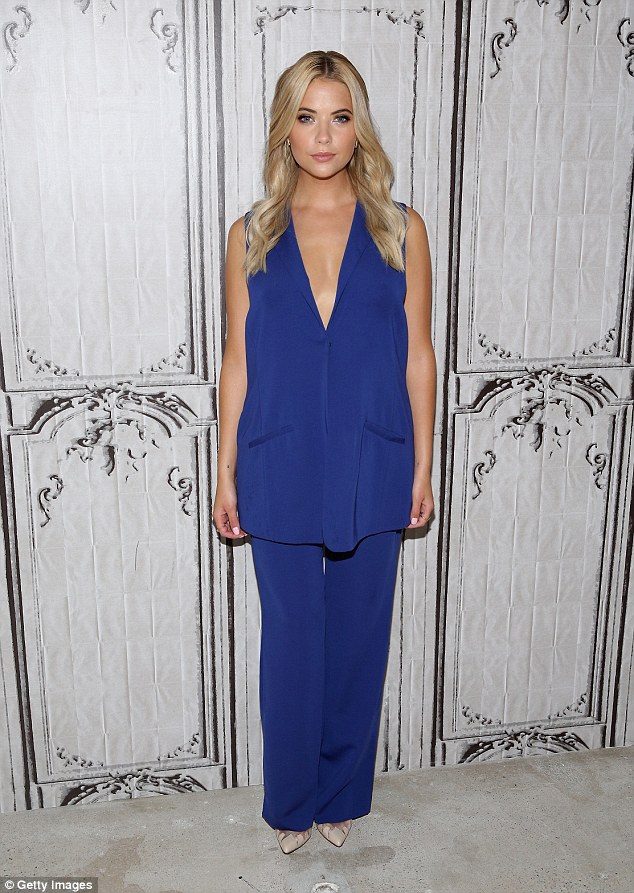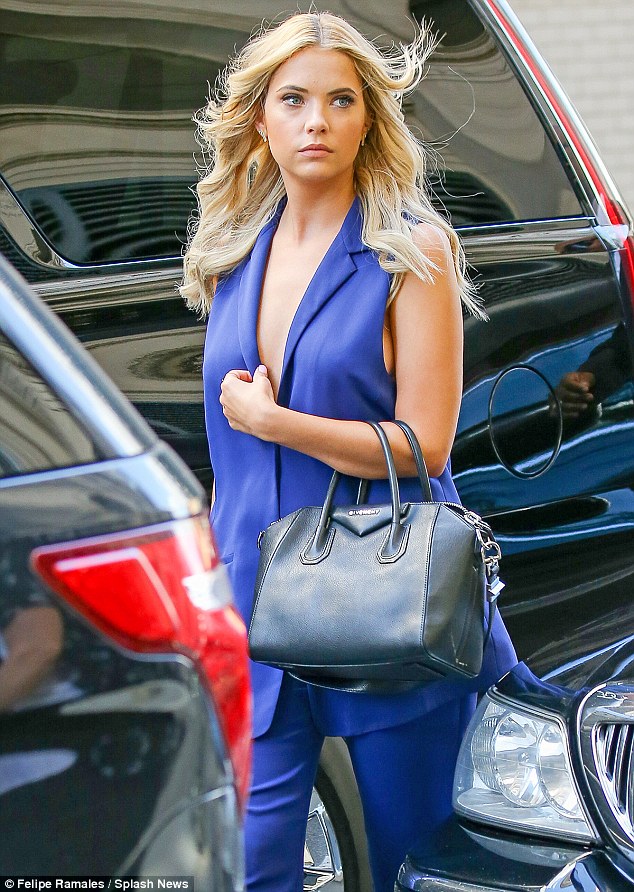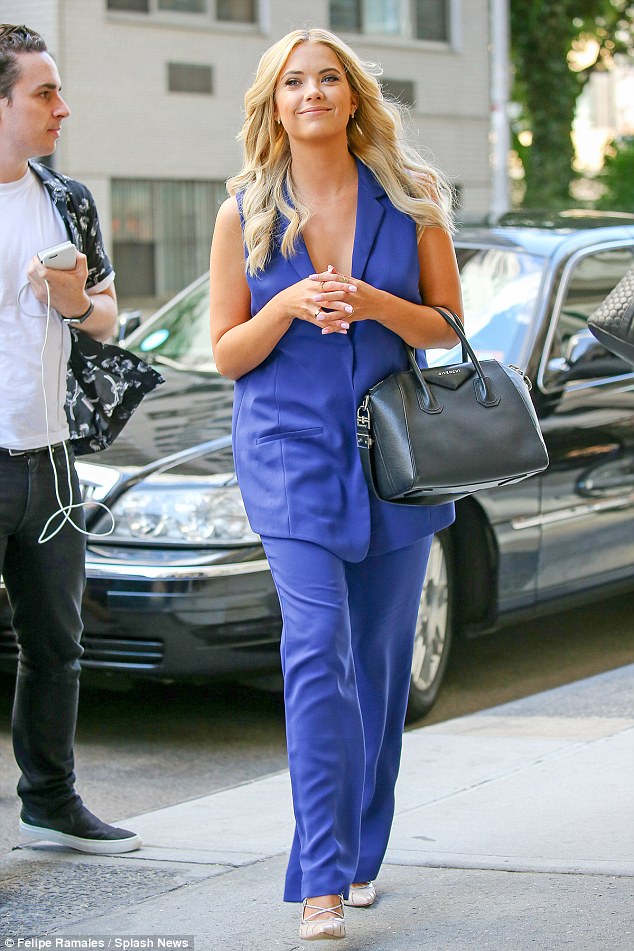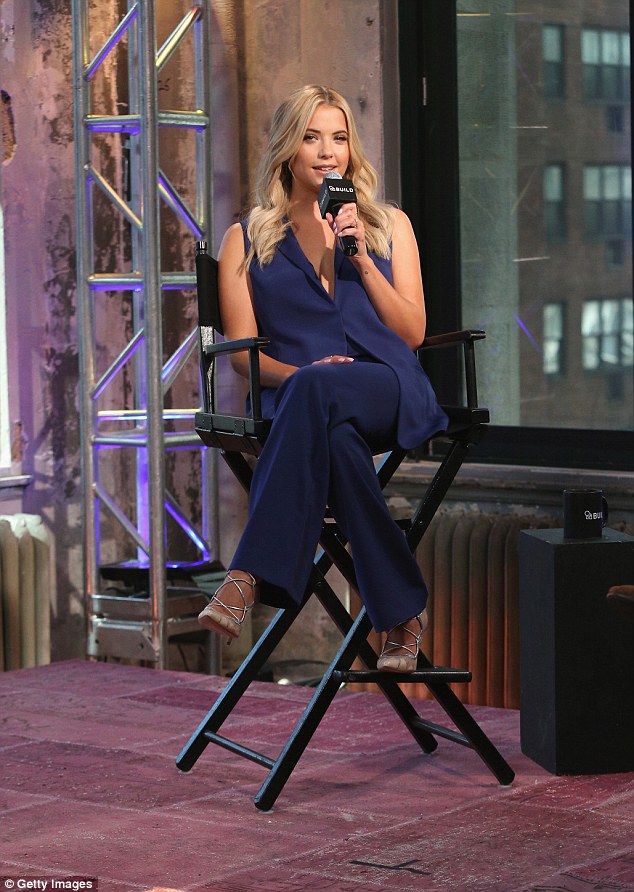 Ashley Benson promotes her new movie, Pixels, at AOL Studios in New York City, July 23, 2015
Well, any thoughts?
Had she cinched the vest on the waist with a belt, it would have made a humongous difference. Would you agree?
The small addition would have given her a more hourglass shape, not to mention, made her look polished. I understand the vest was supposed to be worn loose, but not with those wide-leg trousers.
Ashley's pantsuit is from designer Wai Ming, while her fancy mesh heels are from Bionda Castana. They're the "Dekota" pumps, a style detailed with mesh and cutout leather materials, slim 4-inch-tall heels, and front-tie closures. I couldn't find them in ivory, but below is the black pair for you to check out: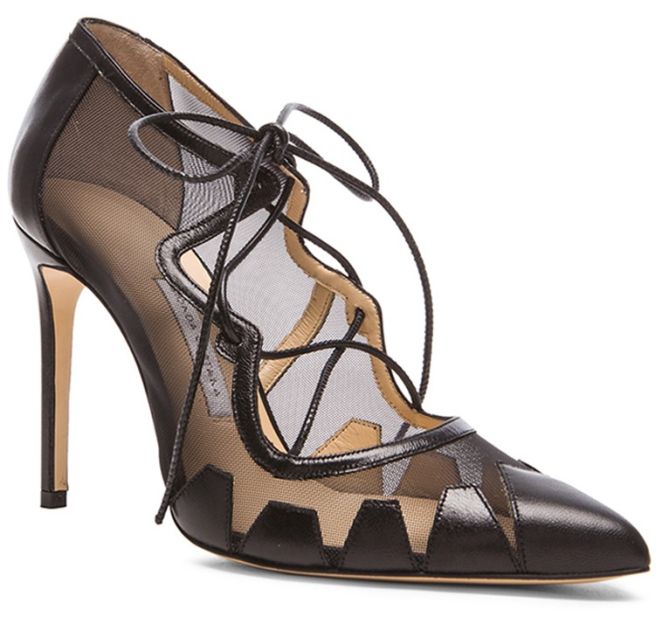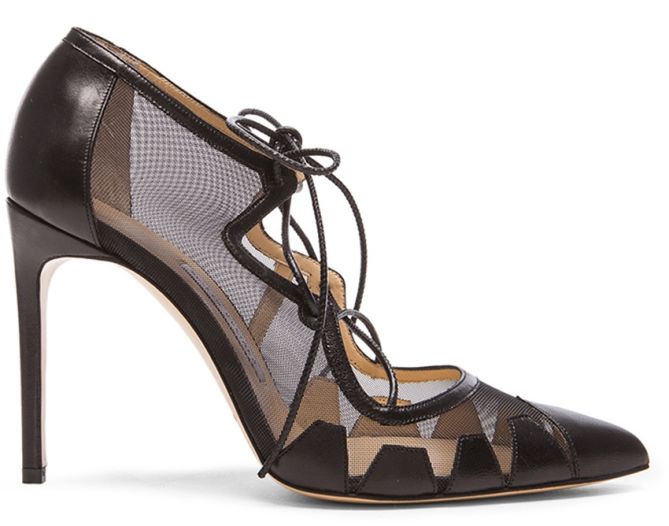 Bionda Castana Dekota Mesh Lace-Up Pumps, $850
The Dekota pumps are feminine, dainty, and, well, expensive. They're the perfect statement shoes to use if you wish to elevate an outfit to the next level. I'm just sad Ashley hid the pair under those wide-leg trousers. What a waste of beauty, right?
Feel free to grab the pumps online if you're willing to splurge $850 on a pair. Team with cropped trousers and a well-fitting vest to copy Ashley's look.