Ashley Benson is one of the celebs that reached Cannes for the Film Festival. She arrived with some friends on Sunday.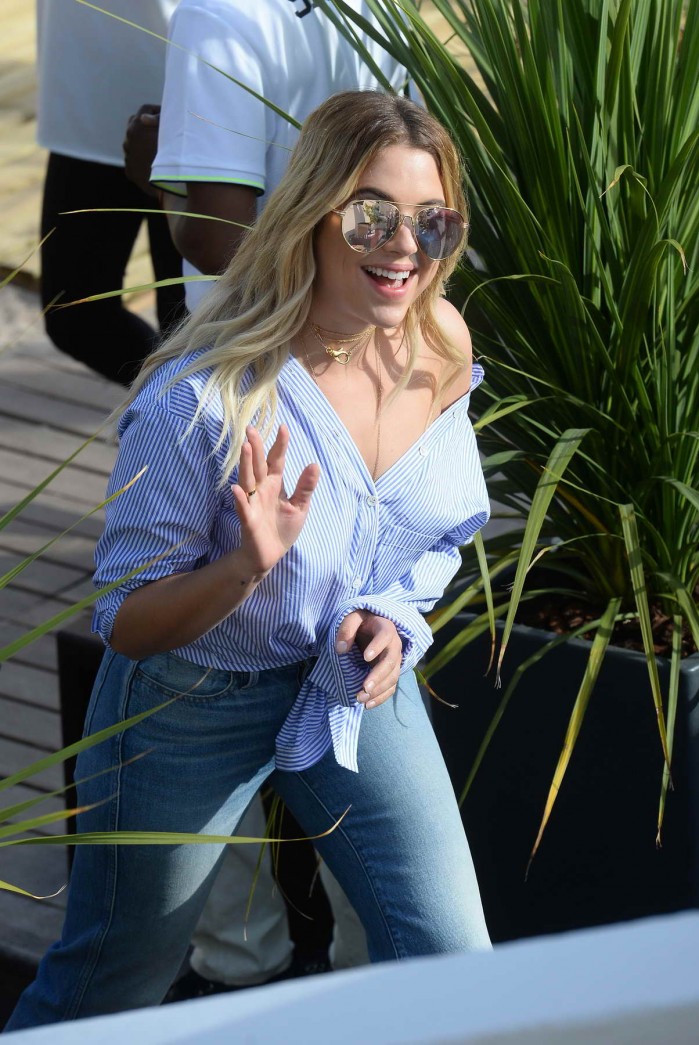 She is one of the star of the tv series Pretty Little Liars and she is well-know all around the world for the role she has in the series. She is also well-known as a fashionista and infact she showed off beautiful outfits in Cannes.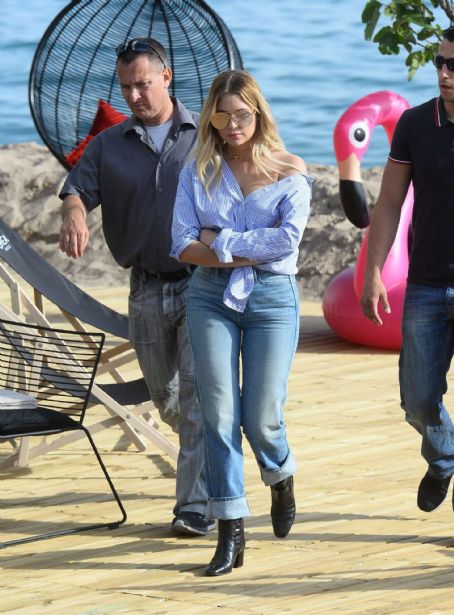 She looked really chic in her lovely blue and white off-shoulder shirt matched with a pair of straight leg jeans. The jeans she wore were mom-style jeans.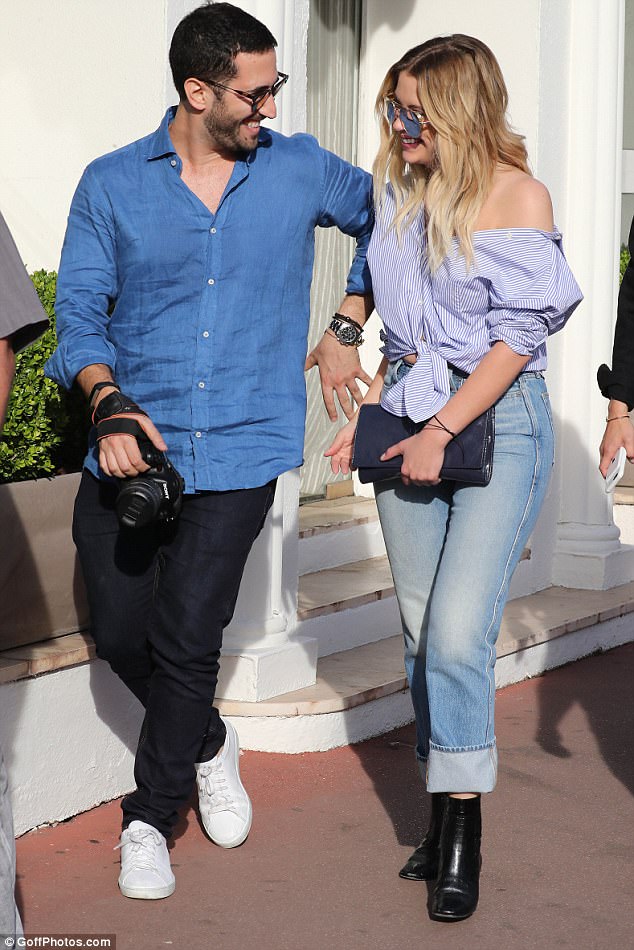 We focused our attention on her beautiful shoes. She finished off the style with a pair black croc-effect ankle boots. These are by Givenchy and they are chacarterized by a on-trend square toe and chuncky block heel. These black boots are really stylish and perfect even during Spring or summer time.

If you are looking for something really stylish this is the right choice for you. She looked really amazing, she went around and she smiled all the time.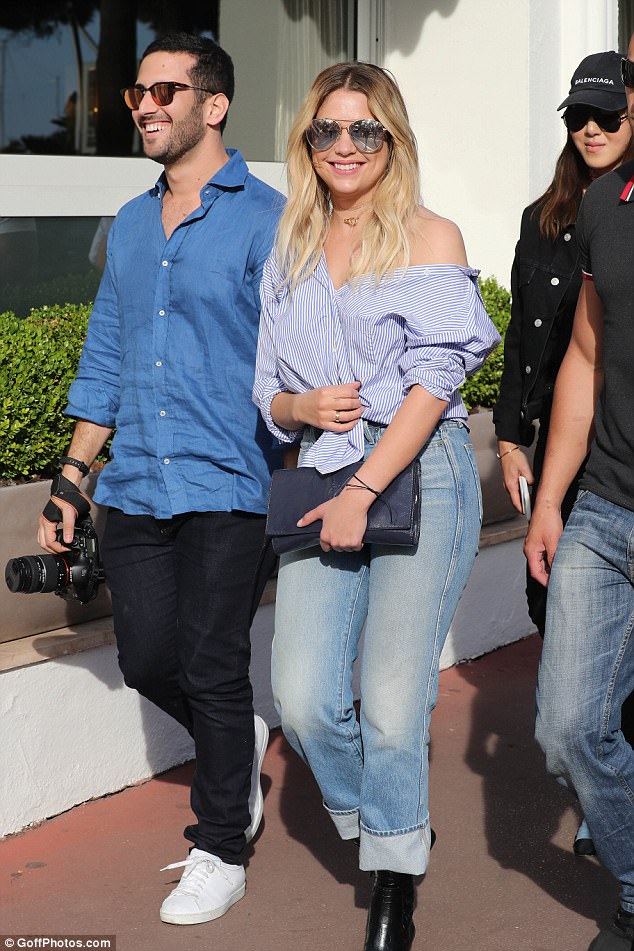 Then she added other details to her look as the envy-inducing YSL clutch bag in navy blue, gold jewellery and a pair of mirrored aviator shades. Then she wore her blonde long hair in lightly-tousled waves and had natural makeup.

She had fun and we know she really enjoyed Cannes Festival atmosphere even because she could show off a lot of outfit. Infact, later the switched into a second ensemble. She wore a chic black jumpsuit with towering nude strappy sandals.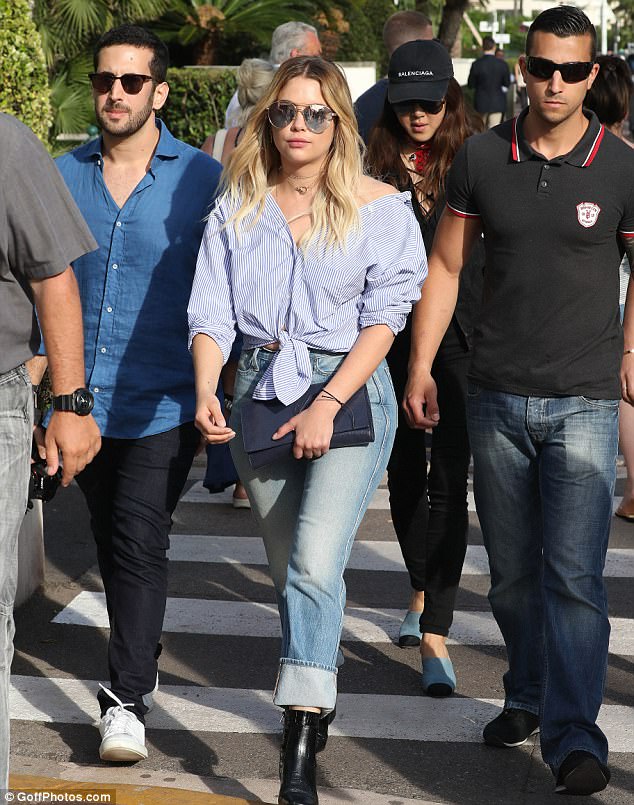 Buy for less clicking below!