Ariana Grande brought a fur stole as she made her trip to BBC Radio 1 Studios on Monday. But the petite diva decided not to wear it despite the weather being so cold. She probably wanted to showcase her skimpy all-white attire, which left little to the imagination.
Ari decked herself in a white lace-trimmed bralette and a matching super short flowy skirt for her appearance. She teamed the ensemble with a floral headdress and a pair of white platform pumps. No doubt, Ariana looked cute and sexy in her wintery white separates, but I can't help but wish she wore a bit more clothing.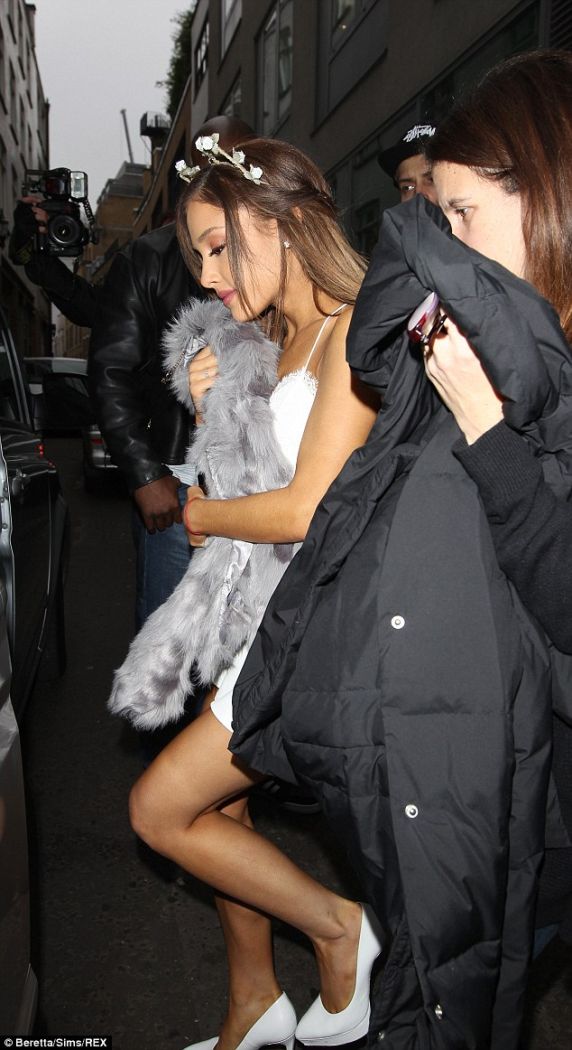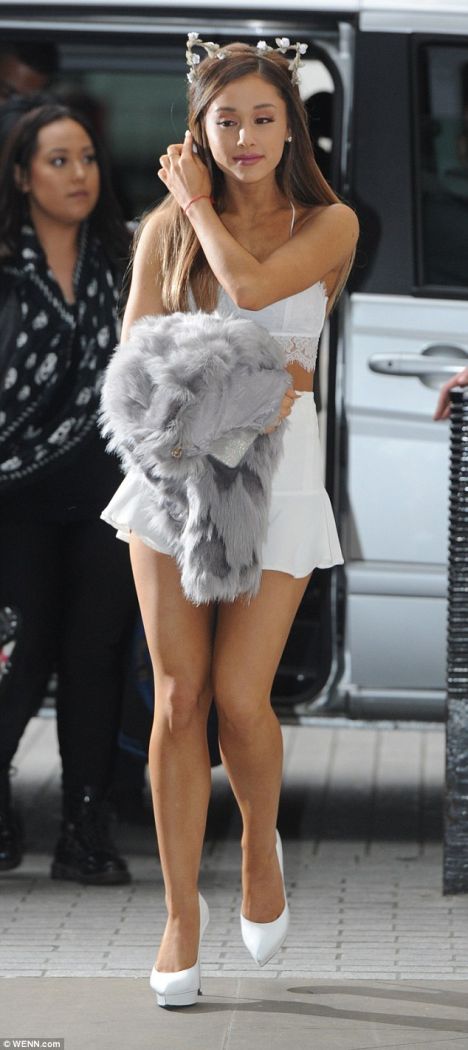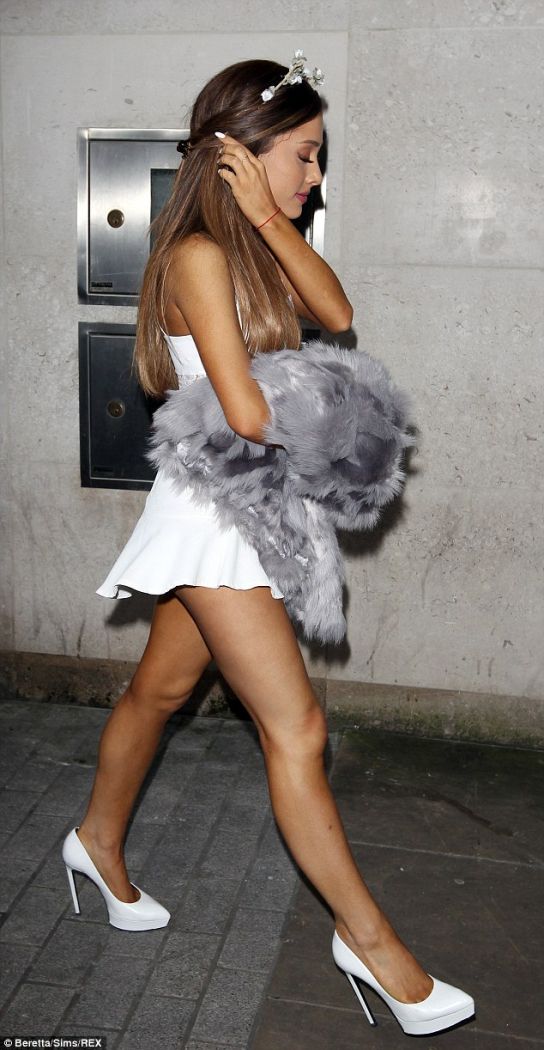 Ariana Grande steps out in a skimpy outfit amidst the cold London weather for her appearance at the BBC Radio 1 Studios, December 1, 2014
What do you think of Ariana's attire? Do you approve?
I think it's inappropriate for the weather, but if wearing it made her feel happy, then good for her. The bralette is reportedly from Topshop. Below is a similar piece in black. As for the skirt, I've yet to find out where she scored it, but I'm guessing it's also from Topshop.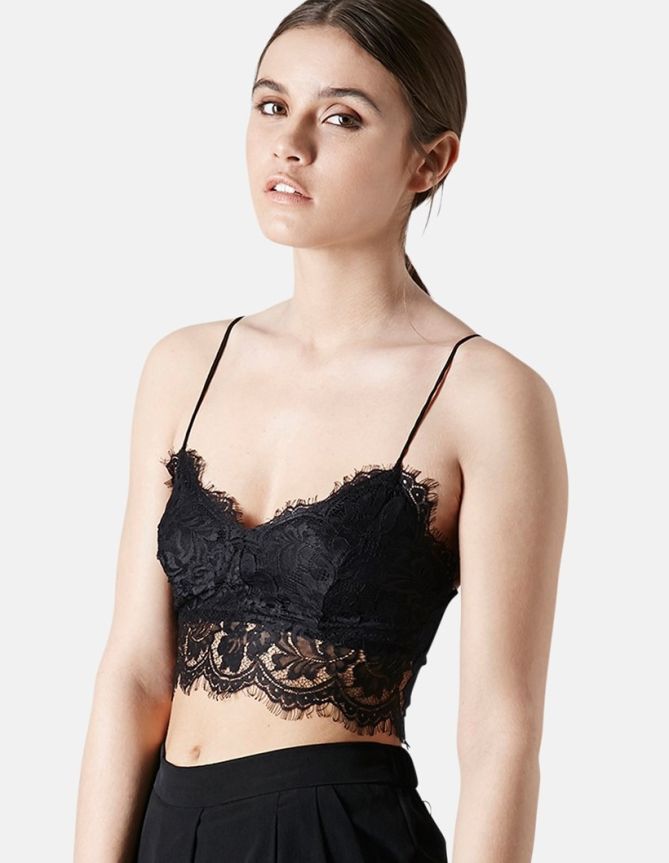 Topshop Lace Mesh Bralette, $44
As for Ariana's white pumps, I'm pretty sure they're the Saint Laurent Janis. Ari's been known to favor shoes from the label so to find her in another pair is no surprise. Below are the Janis pumps in nude. They feature 5-inch-tall heels, inch-thick platforms, pointed toes, and calfskin leather uppers. Price to own is a whopping $775: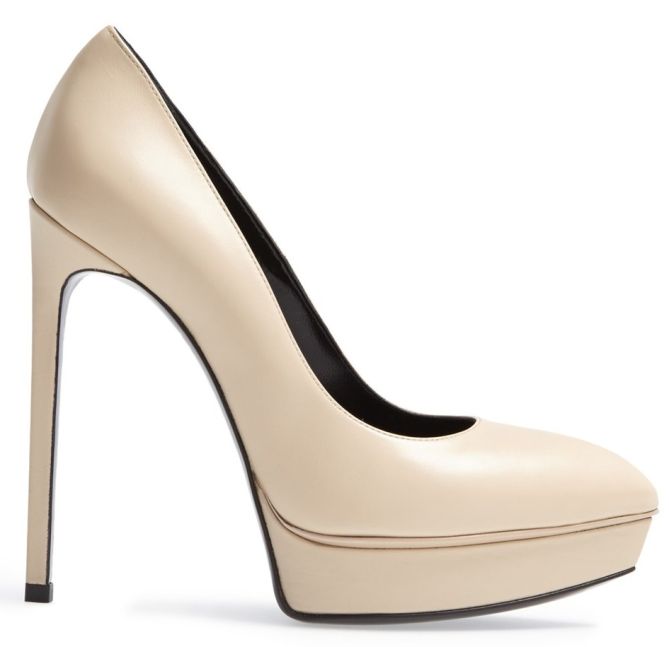 Saint Laurent Janis Pumps in Nude, $775