Ariana performed Bang Bang with Jessie J and Nicki Minaj during the 2014 American Music Awards held over the weekend. Jessie wore a gold bodysuit that made her look practically naked while Nicki looked like she was about to pop out of her extremely low-cut gold costume.
Ariana on the other hand, kept to her usual crop top and high waist underpants, but chose a pair in gold lame for major impact. She also teamed the getup with the most dazzling pair of stilettos I've seen this month. They were crafted in gold and detailed with crystals on the platforms and heels.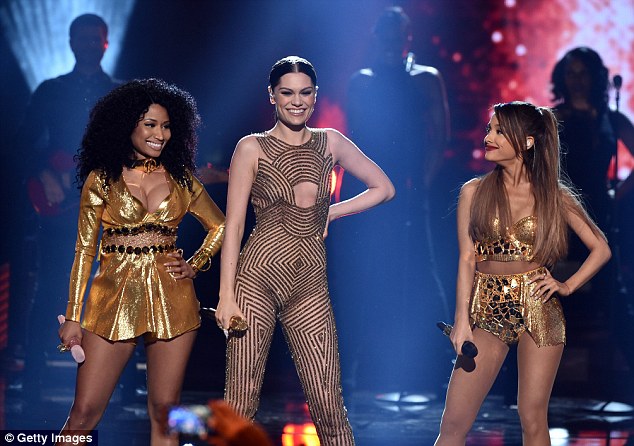 Nicki, Jessie, and Ariana perform their hit song, Bang Bang, at the 2014 American Music Awards held in Los Angeles on November 23, 2014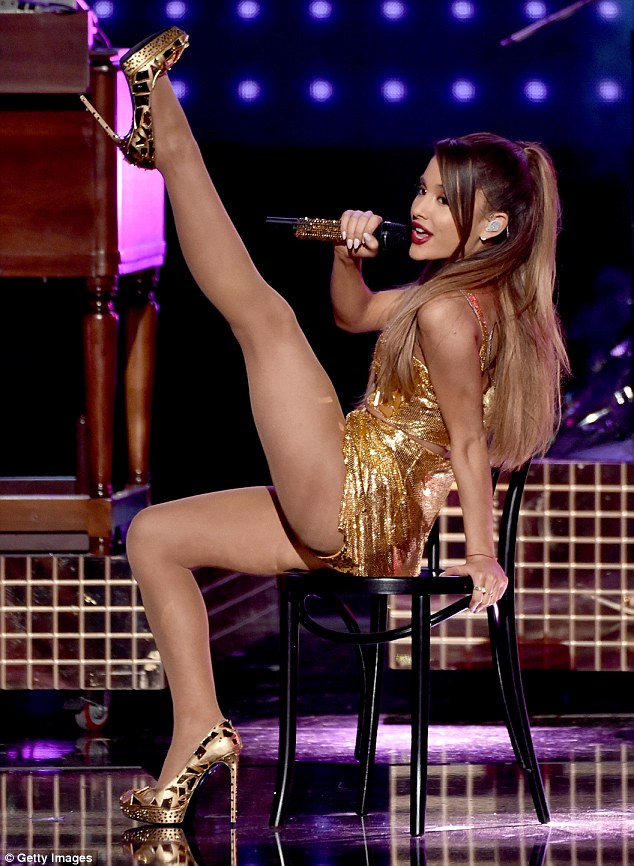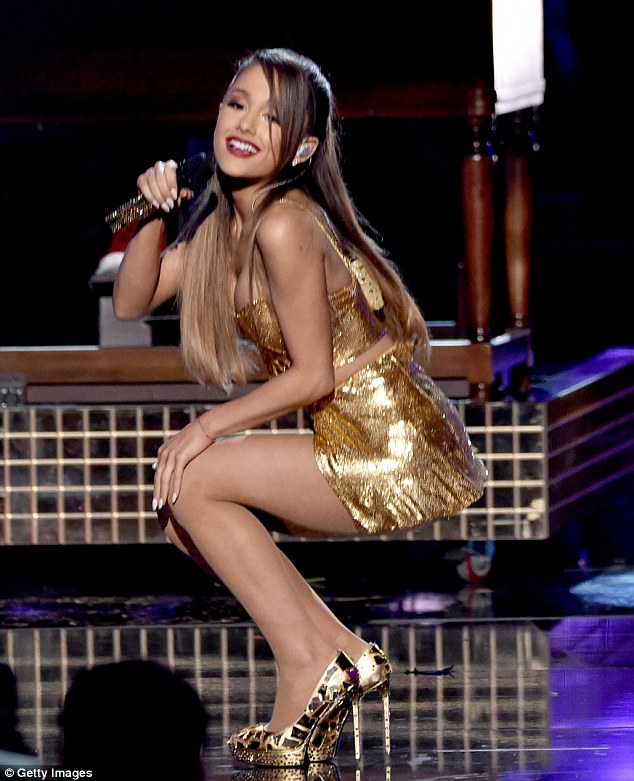 Ariana keeps it glamorous in a gold two-piece outfit and gold pumps for the performance
Such fancy looking shoes Ariana's got right there. Would you agree?
I couldn't find any details on Ari's outfit (yet), so I really can't give you any information. However, I'll leave you with a couple of shoes that may be of interest to you. These pumps from Pollini are detailed with geometric gold "tribal" add-ons that will remind you of Ariana's exquisite pumps. Sure, they're not as tall and they feature block heels instead of slim pins, but they're just as glamorous: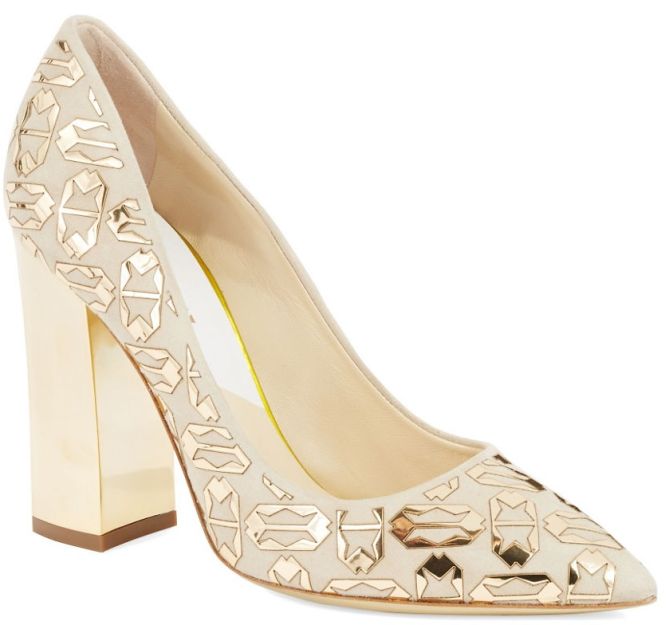 Pollini Mirrored Tribal Pumps in Nude/Gold, $400 (was $655)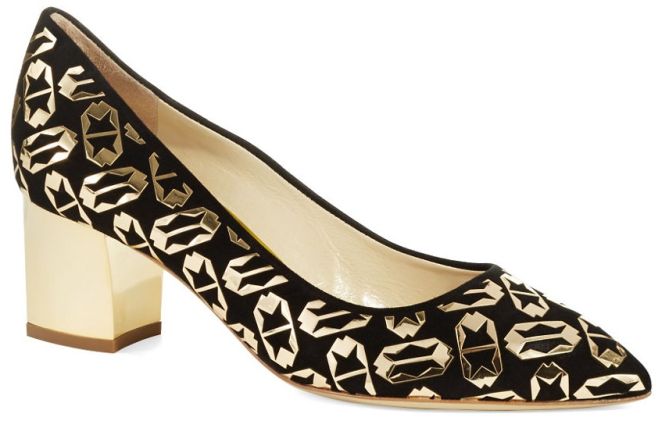 Pollini Mirroed Tribal Pumps in Black/Gold, $400 (was $655)