Ariana Grande likes to be carried when she can no longer stand the pain of walking in her high heels, so I find it bizarre that the young star would take a plane ride while decked in a pair of stilettos. As you know, traveling can be exhausting. There's a lot of walking and lugging involved, so why put your feet in such stress if you know they'll end up hurting? Why not travel in flats or low-heeled boots instead?
Speaking of which, the petite singer was seen making her way through JFK airport early this week. As expected, she wore heels with her all-black attire of tank top teamed with leggings. Ariana kept her hair styled the usual way, but added a bit of extra by wearing a printed black headscarf. A black puffer coat , a choker necklace, and a beige tote were her finishing touches.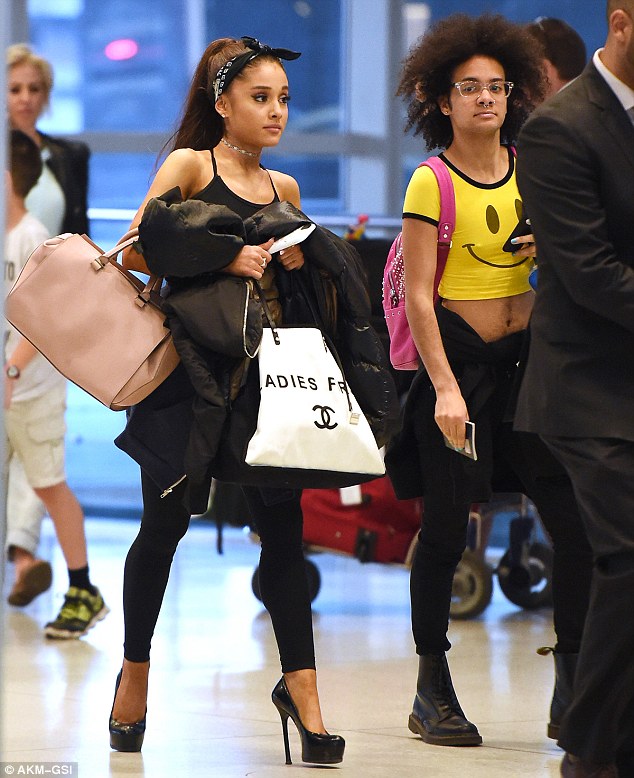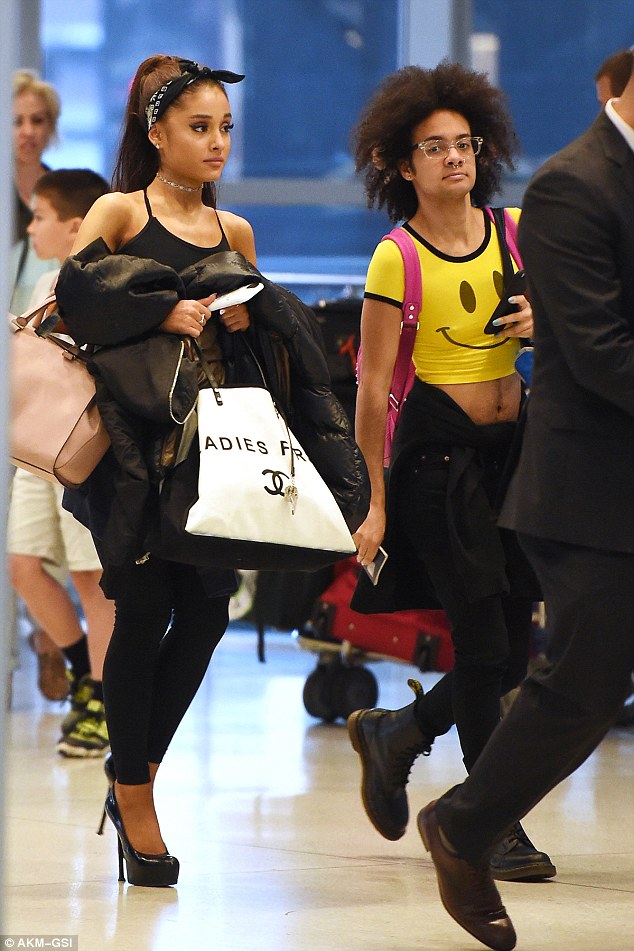 Ariana Grande makes her way through JFK Airport in New York to catch a flight, June 29, 2015
How do you like Ariana's latest plane ride style? She looks alright. Yes?
But I do wish she would change her "signature style" sometimes. Don't you? On a side note, would you travel in super high heels like Ariana here?
Her black platform pumps are the classic Saint Laurent "Tribute". As you know, the girl is quite fond of the label's footwear collection, so to find her in another pair comes as no surprise.
In case you're not familiar (which I highly doubt), the classic Tribute features very slim 5.5-inch-tall heels that flare at the tips. They also come with almond toes and 1.5-inch-thick platforms: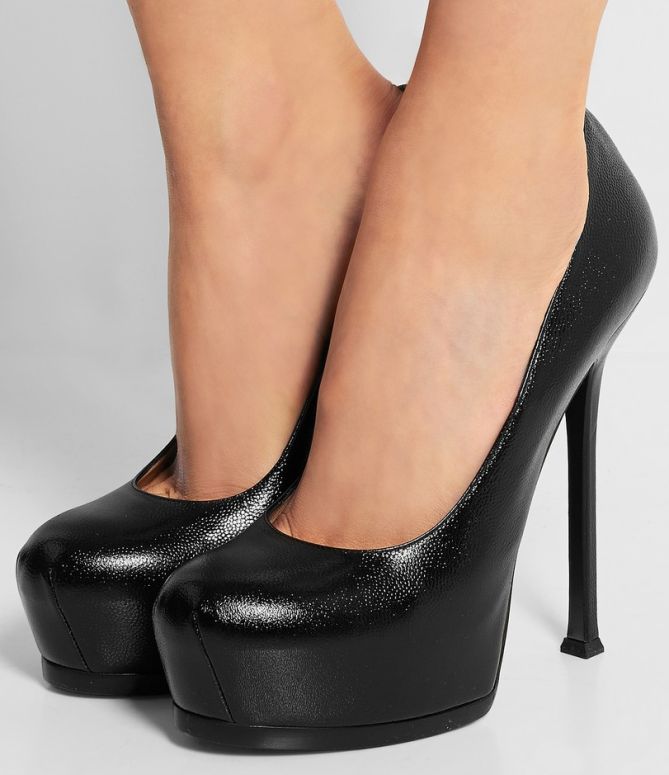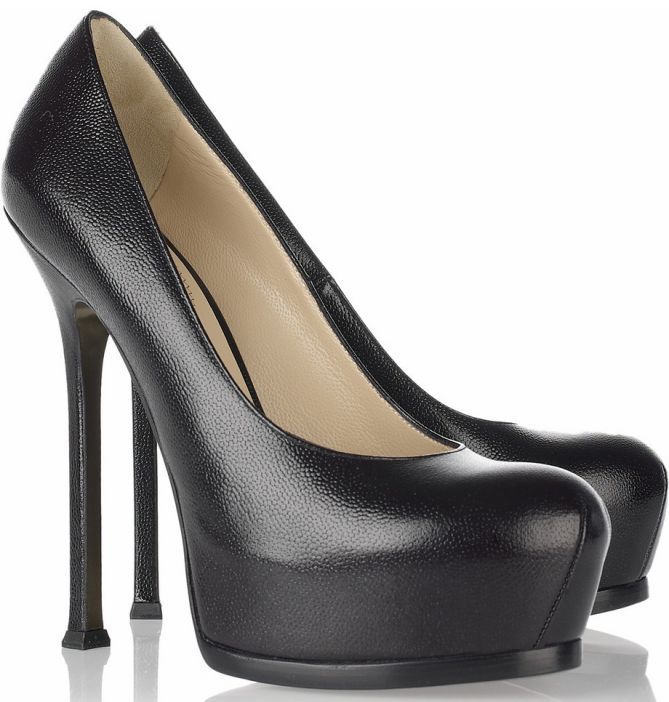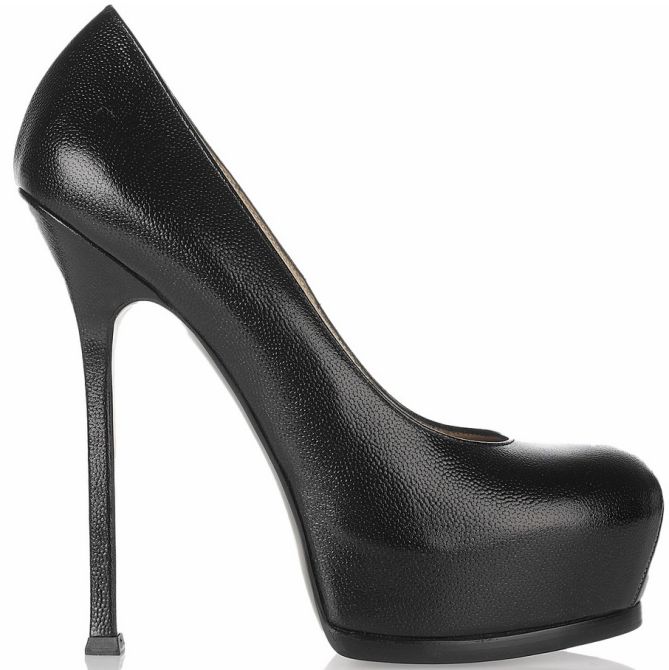 Saint Laurent Classic Tribute Pumps, $795
These shoes are available online if you wish to find out more. They retail at $795, and come in various colors and materials. I wouldn't recommend traveling in them, though.