Ariana Grande is reportedly quite a diva. A few tabloids are claiming the singer likes to be carried like a baby when she doesn't want to walk anymore. If pictures mean a thousand words, then Ariana is not  denying this bit of info either. In fact, she has even posted several snapshots of herself being carried by a staff after a performance on Instagram.
As you know, Ariana likes to wear high heels on stage. I'm guessing she was never used to wearing them in the first place because she claims her feet get really painful after dancing in them for hours.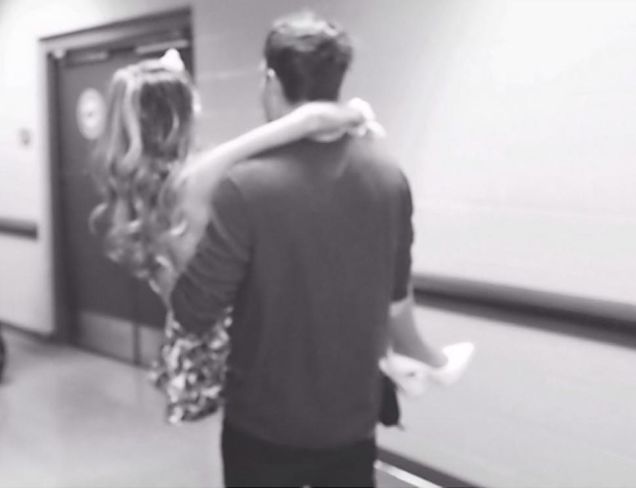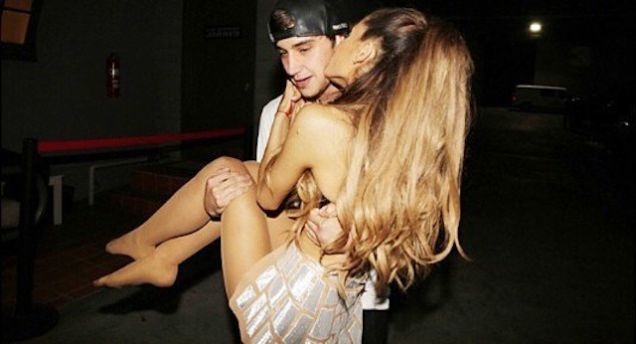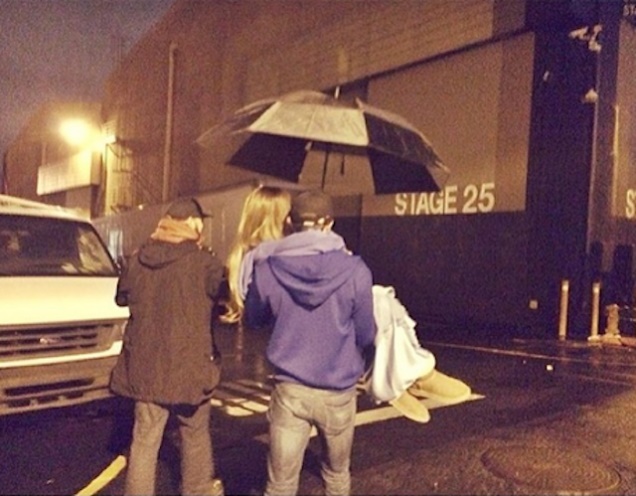 Ariana has posted these pictures of herself on Instagram being carried after a performance when her feet are too painful and broken to walk
I can understand that, but  does she really have to be carried? I mean, can't she just slip into a pair of comfy and cushy slippers or foldable flats and walk?
Then again, maybe dancing in 5-inch stilettos is something that really takes a toll on her pretty little feet, noh? Ariana was spotted wearing one of her favorite shoes — a pair from Saint Laurent — for her performance at Disney World this week. She also wore the same pair while performing at the Jingle Ball in Philadelphia the following day.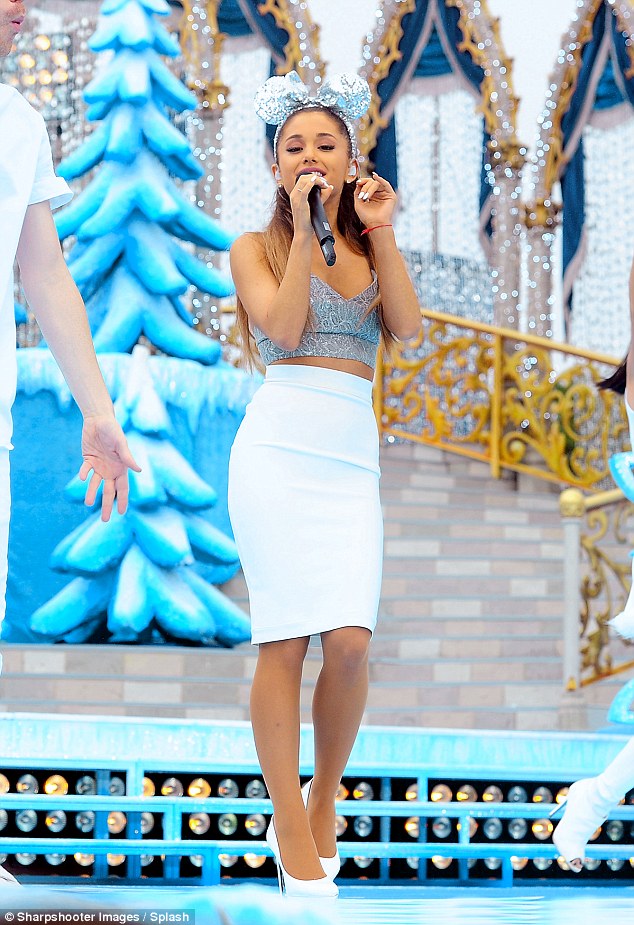 Ariana Grande performs at Disneyworld in her super tall white pumps, December 9, 2014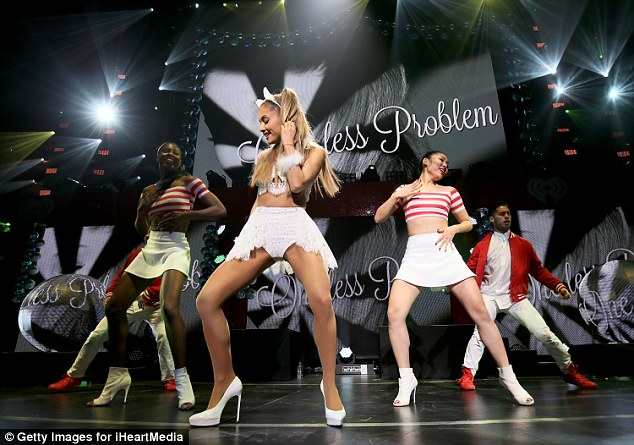 Ariana Grande performs at the Jingle Ball in Philadelphia on December 10, 2014
Here's a closer look at Ariana's pumps in Ivory. They're the classic "Janis", and they feature pointed toes, 5-inch-tall heels, and inch-thick platforms. You know? If you think about it, they're not that tall. They're just like your regular 4-inch pumps because the inch-thick top lift (platforms) will actually help keep your feet happy and stable.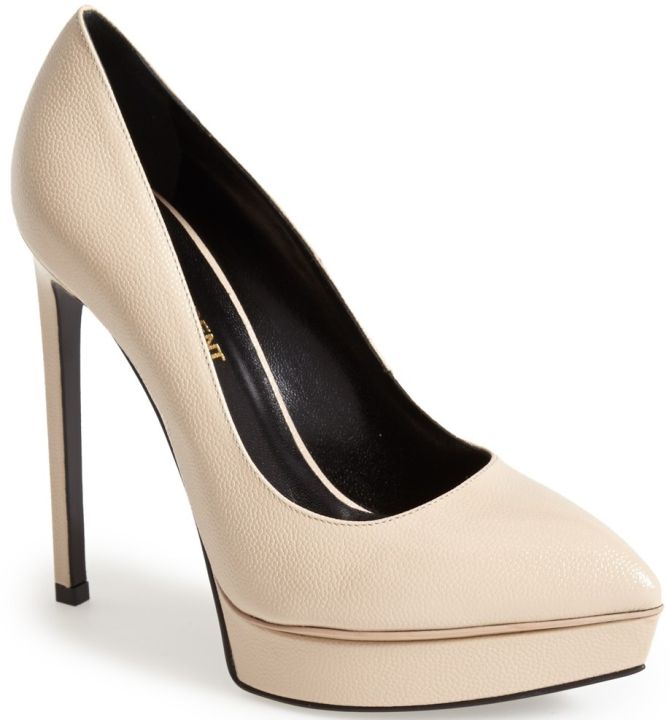 Saint Laurent Janis Pumps, $795
If you danced in these shoes for a couple of hours, do you think you can manage it, or will you switch into a pair of foldable flats? Better yet, will you channel  diva-ish Ariana and demand to be carried?