Anne Hathaway, 35, is an American actress. She made her debut in 2001 as Mia Thermopolis in Disney comedy: The Princess Diaries. She made a smooth transition to adult roles in box office and critically acclaimed such as : Brokeback Mountain, The Devil Wears Prada, Becoming Jane and her most recent movie Colossal. She won the Oscar in 2012 for The Best Performance by an Actress in a Supporting Role for her role in Les Miserables. Besides her contribution to the acting world, Anne is very praised for her beauty, having lots of leading positions in polls such as "Most Desirable Women".
Her love life was full of up and downs as well. In 2004 she formed a romantic relationship with Italian estate developer Raffaello Follieri. In 2008 he was arrested on charges of defrauding investors out of millions of dollars. Fortunately, Anne was not charged with any crime. She married actor and businessman Adam Schultman in 2012 and had their first child in March 2016. In September this year she celebrated her 5 years wedding anniversary. Now, she was seen on Saturday in Mallorca, on the set of her new movie Nasty Women which is a remake of 1988's Dirty Rotten Scoundrels.
She sported a very beachy glam look, yet very glamorous in a frothy blue gown paired with a sparkling necklace and matching ring. Her smile was a great accessory too!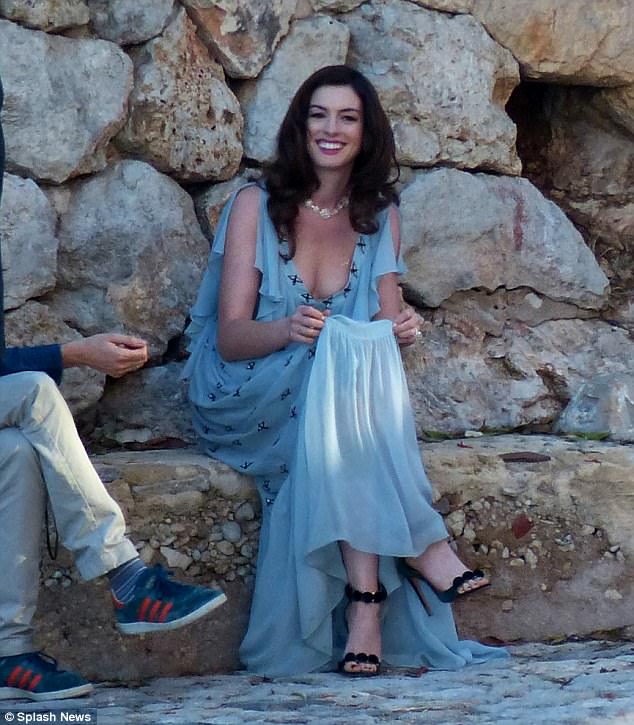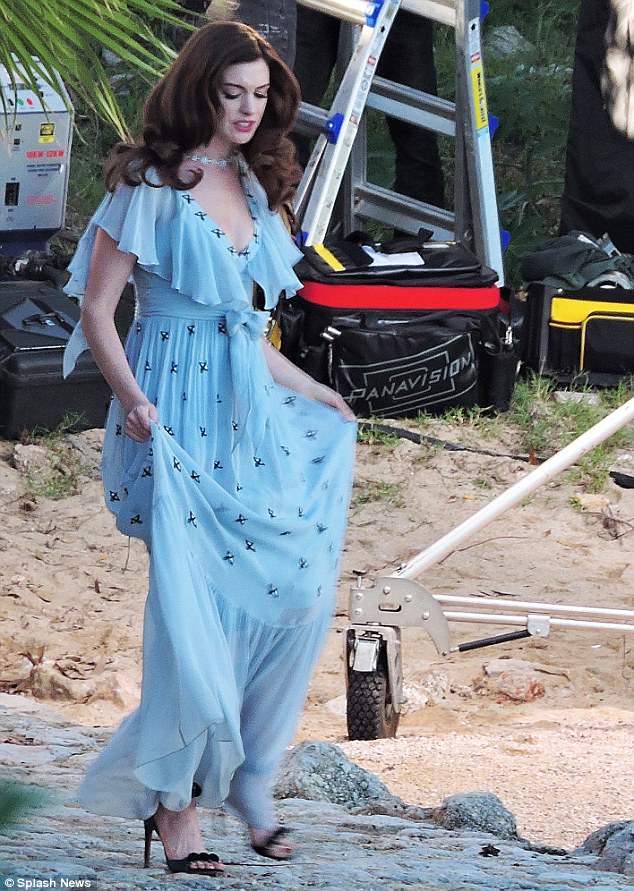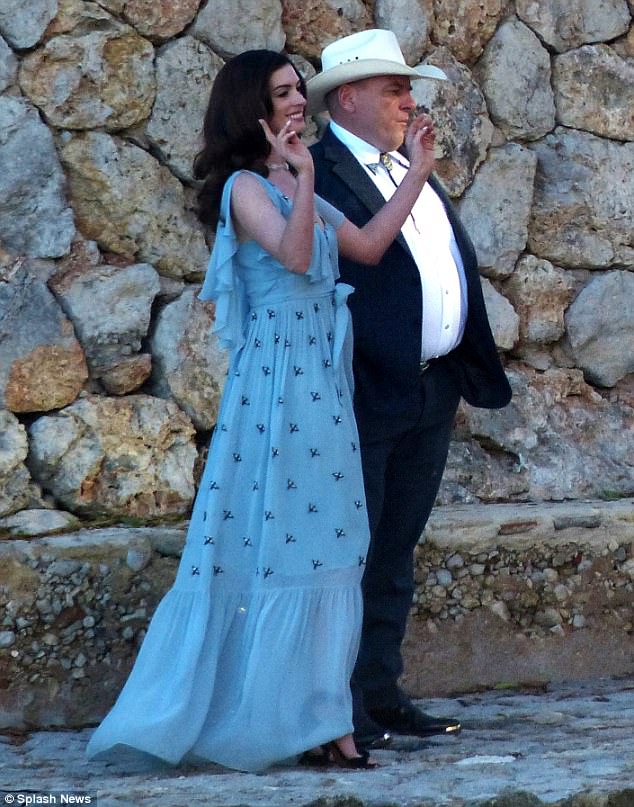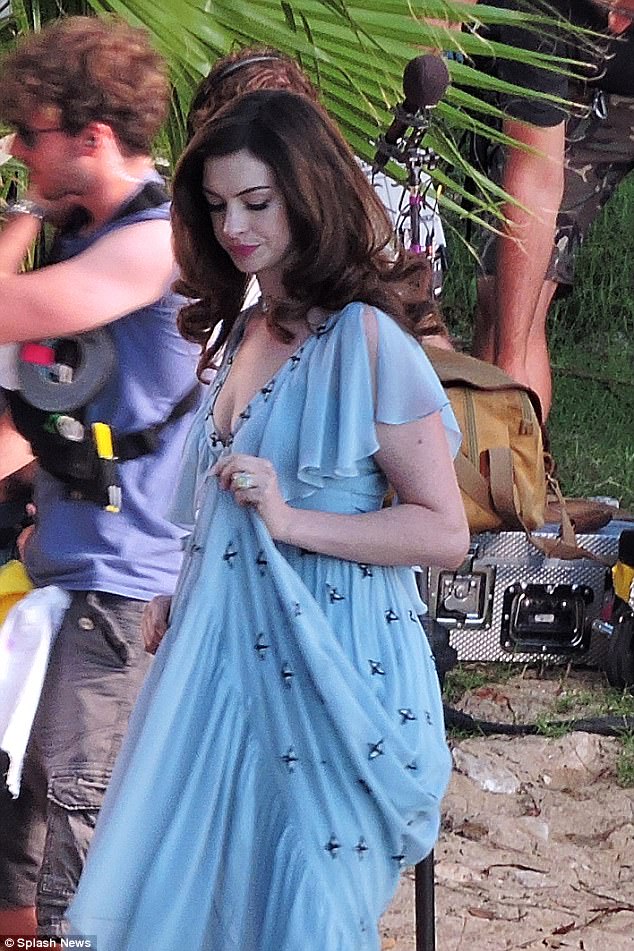 The beautiful look was ended with an amazing pair of black Alaia heel sandals. Yes, it is fall and winter is just around the corner, yet these unique sandals deserve a place in your collection. In the summer they are going to turn a lot of heads.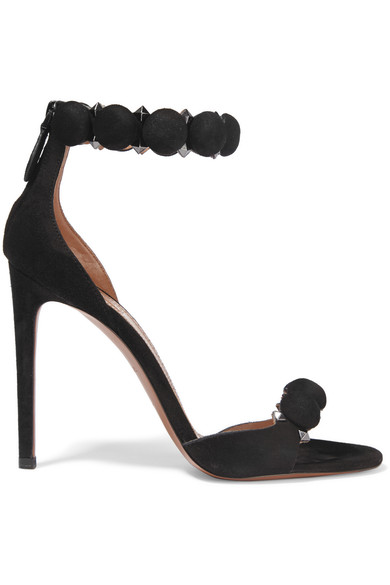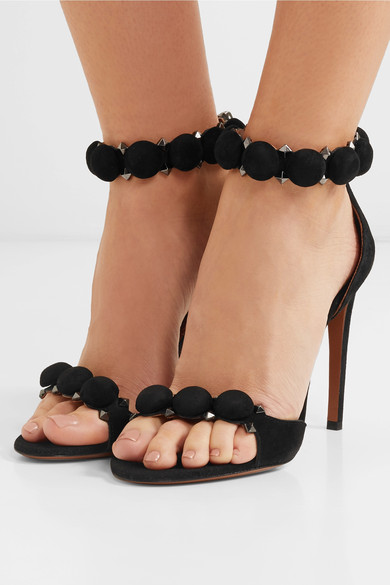 HERE IS A CHEAPER VERSION