Anne Hathaway has been sporting a pair of gold-detailed pumps from Louboutin lately. She was spotted wearing the shoes for the first time a couple of weeks back, while attending the World of Children Awards held in New York on November 6. She used the pumps to cap off a rather  unusual dress detailed with a sheer panel and cutouts.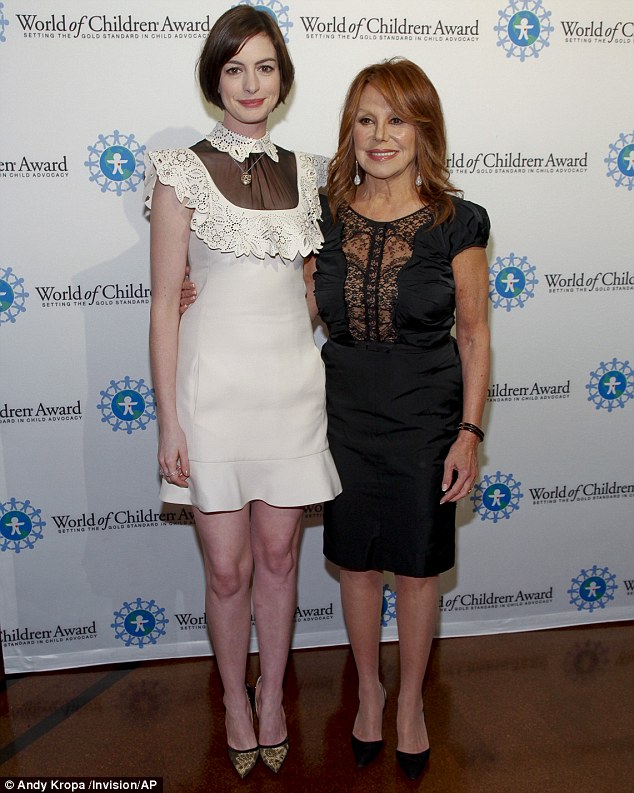 Anne Hathaway (seen here with Marlo Thomas) wears gold-detailed Louboutins as she attends the World of Children Awards held in New York City on November 6, 2014
And as if she couldn't get enough of the pair, she used the shoes again over the weekend. This time, however, she teamed the pumps with a short dress detailed with yellow gold sequins.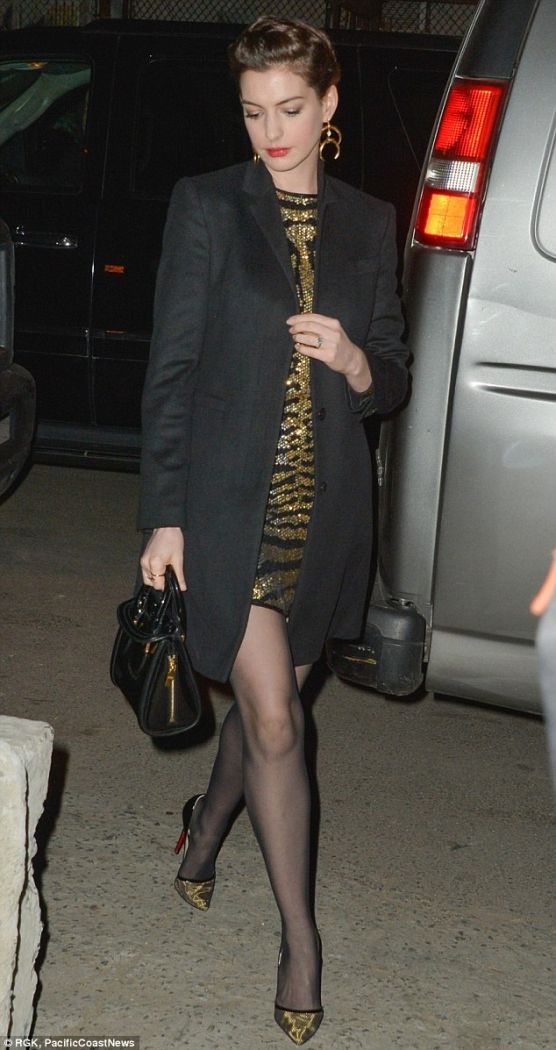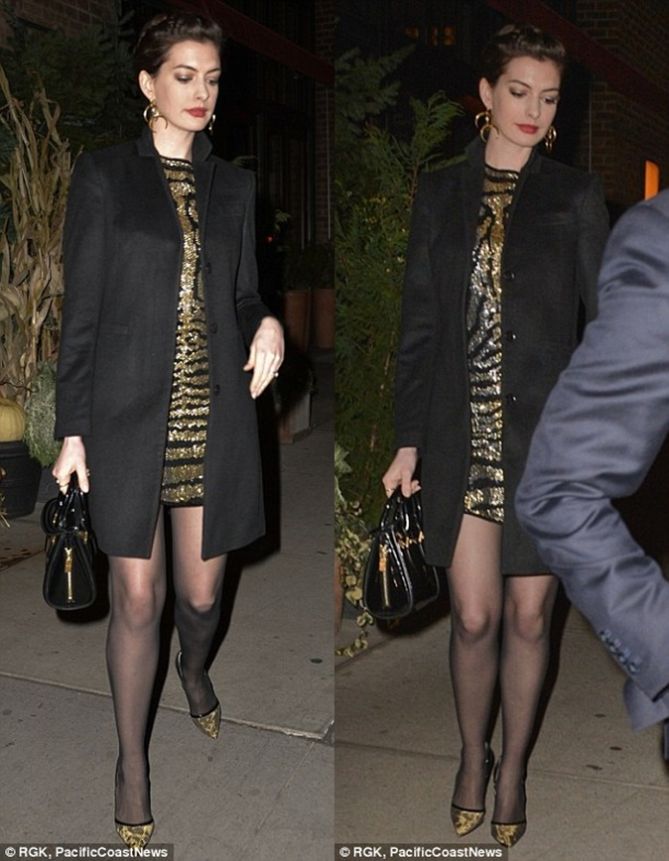 Anne Hathaway steps out for a date with her husband, Adam Shulman, in New York City on November 15, 2014
I love the shots of glamour you get from metallics and sequins, but I feel that there's a limit to how much you can actually wear in one go. I think Anne may have overdecorated herself in the second outfit. A pair of classic black suede pumps would have sufficed. What do you think?
Anne's gold Christian Louboutin pumps are the "Miluna". The pair is actually crafted from mesh and leather materials. I couldn't find the exact color, but a less flamboyant variant done in see-through mesh and patent red leather is available for the taking: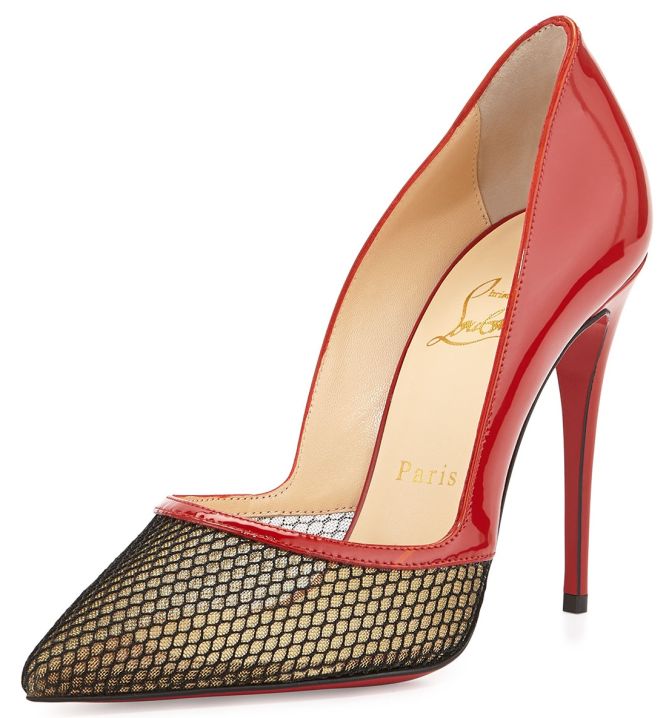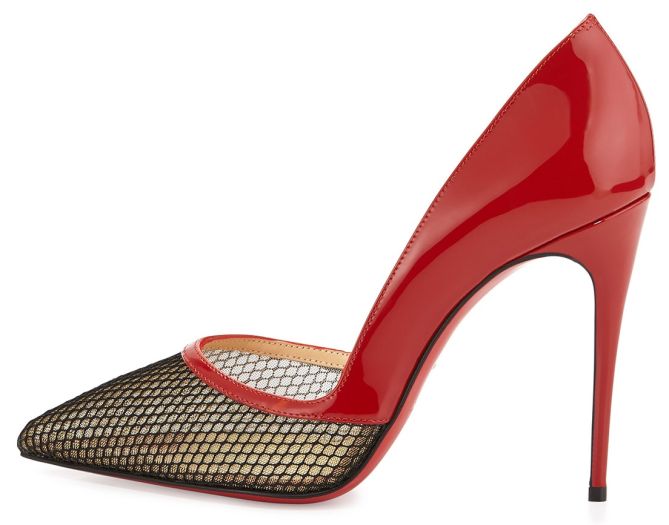 Christian Louboutin Miluna Pumps, $845
Sorry, I couldn't find anything similar to the Miluna that woudn't cost too much. But if it's gold metallic you fancy, you can try the Kurt Geiger Bond 2 pumps below: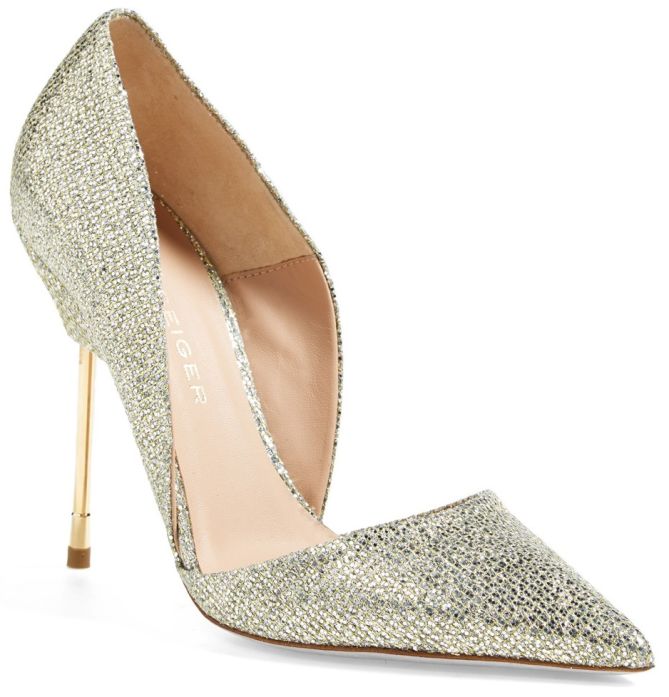 Kurt Geiger Bond 2 Pumps, $330 (was $550)
And if it's metallic mesh you're into, try these affordable pumps from Nine West instead. To be honest, I actually prefer these shoes over Anne's Louboutins and the KG Bond 2 above. They don't look as loud so they're easier to wear: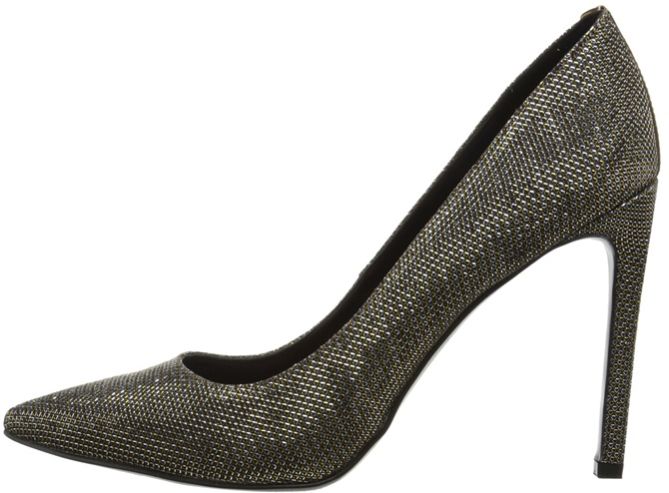 Nine West Tatiana Metallic Pumps, $79