Obviously, I can't get enough of the recently concluded MET Gala 2014. If only I could just post all my favorite looks here!
Anyway, one of the celebrities that caught my choosy attention during the fab event was Anne Hathaway.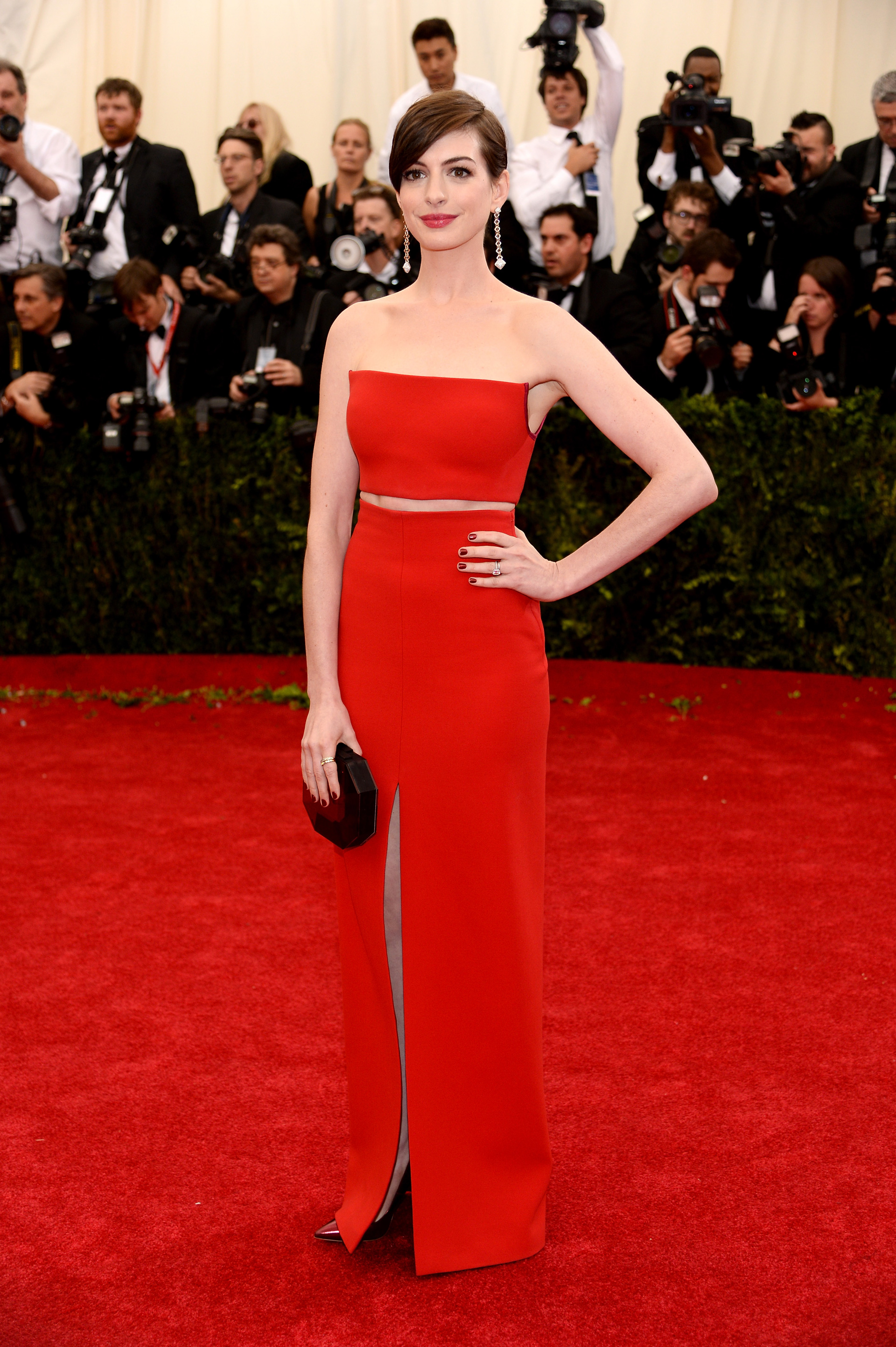 Yes, she almost camouflaged with the red carpet but you cannot deny the fact that Anne was a stunner during the MET Gala 2014. The pretty actress wore a strapless crop-top and high-waisted column skirt with a thigh-high center slit by Calvin Klein Collection. She looked soooo fabulous and I love the fit, especially the scoop cut details around each side of the bodice.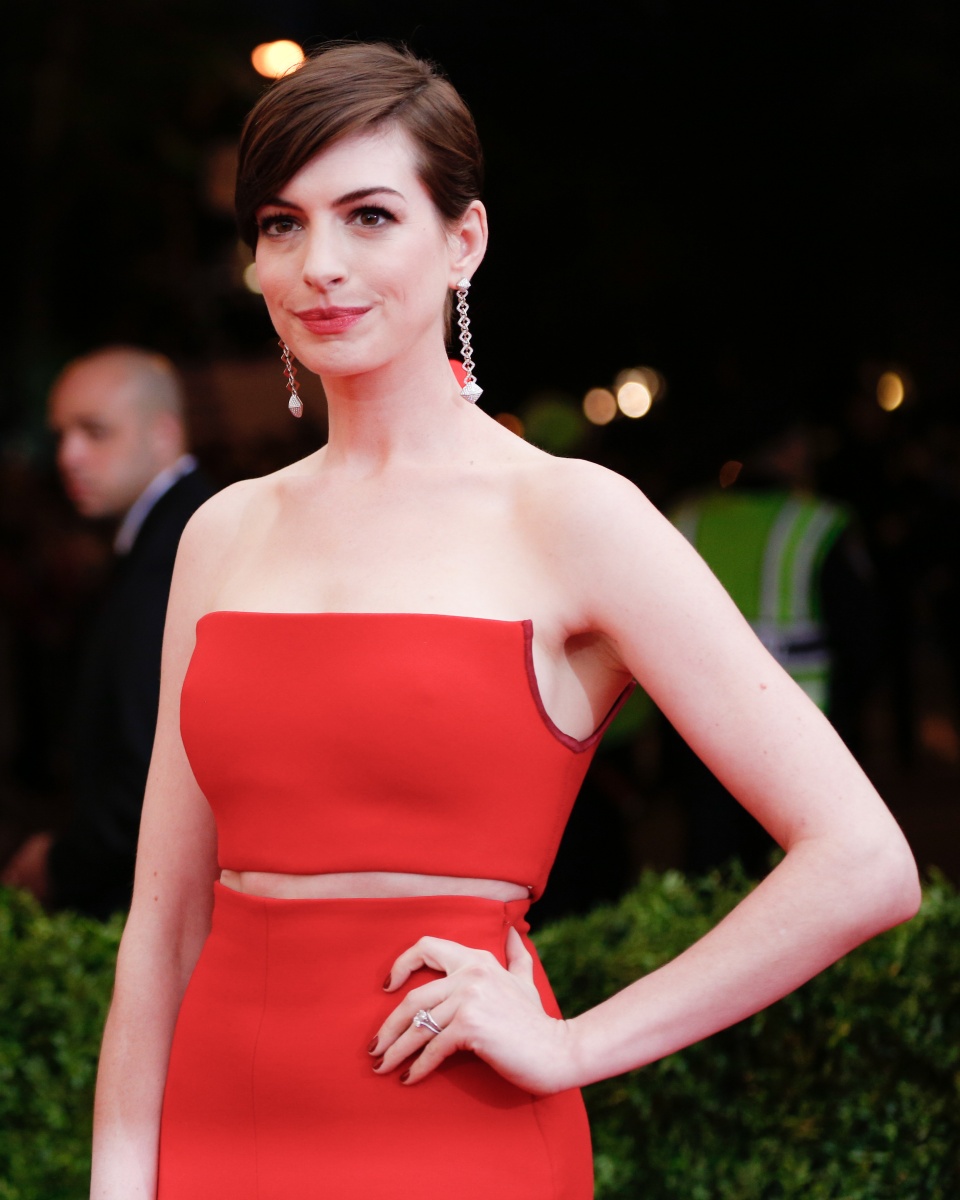 Anne added another red hue to the mix by carrying a Rauwolf Octagon faceted clutch in deep scarlet and Vhernier Pan di Zucchero drop earrings which made her look even more charming.
On Anne's pretty feet, she wore a Gianvito Rossi Rebel pumps in metallic red patent leather. She definitely nailed it! Yes, the other stars created a buzz with their high-profile gowns but this look of Anne is one for the win! I'd say the crop trend is the IN thing! I am more fascinated with stars who wore the simple crop top during the event like Emma Stone and Rhianna.
Anyway, I am sure that you find Anne's Gianvito Rossi pumps a charmer, too.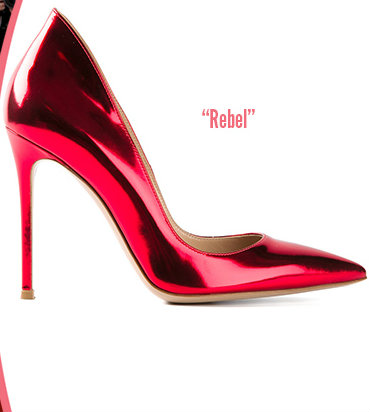 I, however, didn't find this style being sold online. BUT, I browsed through Net-A-Porter's site and found other Gianvito Rossi posh shoes styles that I am sure you will all love! I personally like the Suede pumps style. It's like the one that Anne had on her pretty feet during the MET Gala 2014 event, only that it's not made of leather.
This Gianvito Rossi Suede Pumps is expertly crafted for the most comfortable fit and is perfect for every occasion.