I'm a huge fan of Valentino's work, but I can't say the same for his severely tanned state. The iconic designer was spotted looking extremely baked as he partied with Anne Hathaway at a nightclub in Ibiza on Tuesday. Or perhaps it was Anne's porcelain complexion that made him look too orange….?
The actress was dressed in a plunging black maxi that highlighted her alabaster skin and ample cleavage. She teamed the number with fine diamond jewelry a printed shoulder bag, and a pair of unique sandals detailed with circular add-ons. It was a simple getup and she barely wore any makeup, but Anne looked beautiful per usual.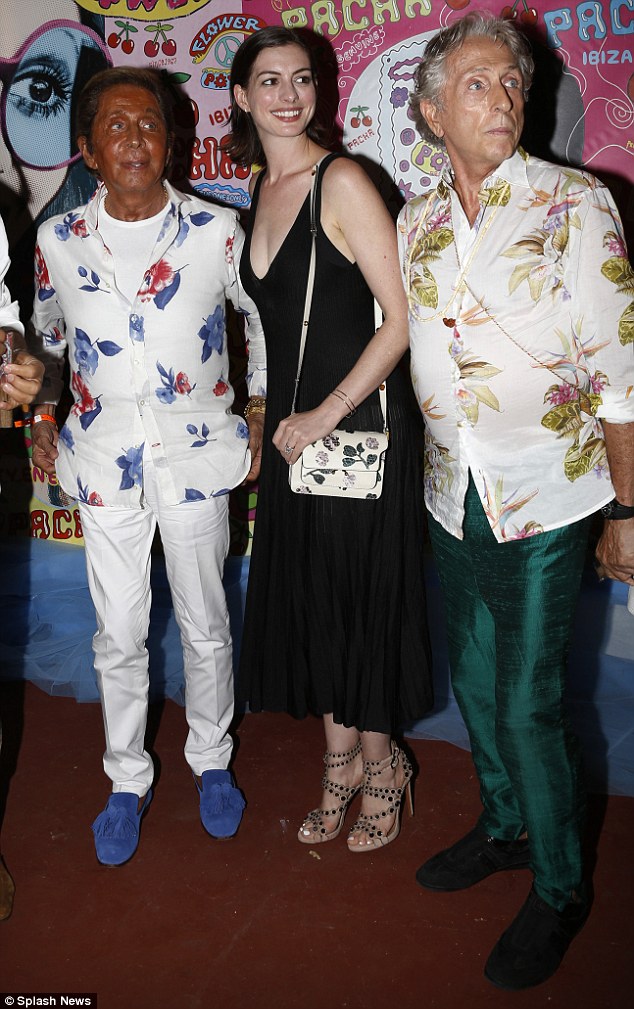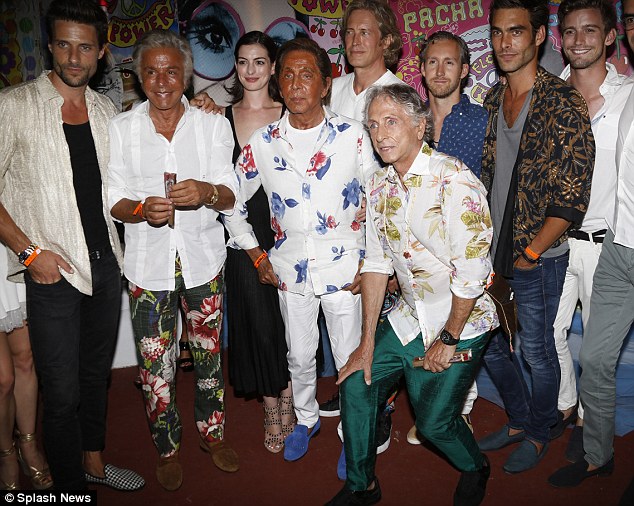 Anne Hathaway parties with Valentino at Pasha Nightclub in Ibiza on August 11, 2015
What do you think peeps, did Valentino spend too much time baking in a sun bed? Most likely, yes. Would you agree?
But the designer's dark tan aside, Anne's high heels sure look fancy. I'm guessing you've already figured 'em out. Yes, they're from Alaia. Up close, you'll notice that the straps are scalloped and embellished with circular mirrored discs. Below is the same style in black: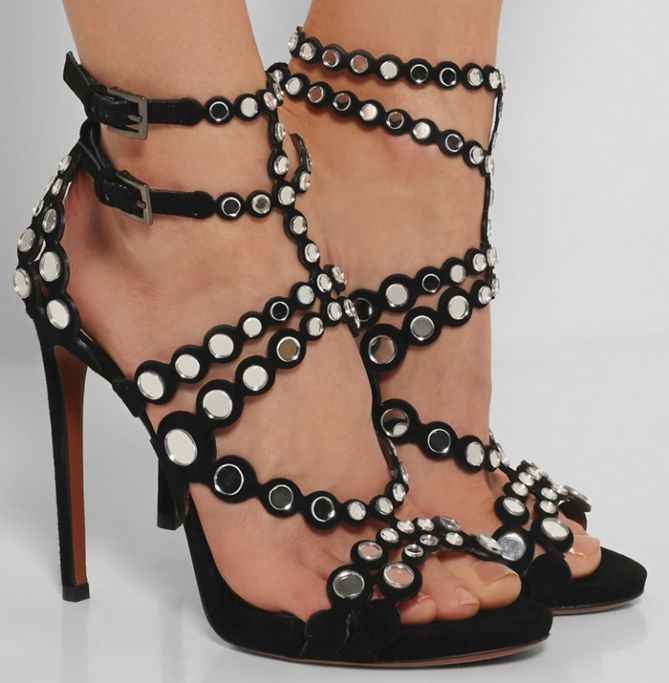 Alaia Mirror Disc Embellished Scalloped Sandals, sold out
Talk about statement-making heels!
If you're crushing on the pair and want one for yourself, you may need to be a little more creative because the shoes are already sold out. If you're open to grabbing similar style sandals from Alaia, however, start with these recommendations from yours truly. Wear your choice with a simple tea-length skirt or dress to steal Anne's style.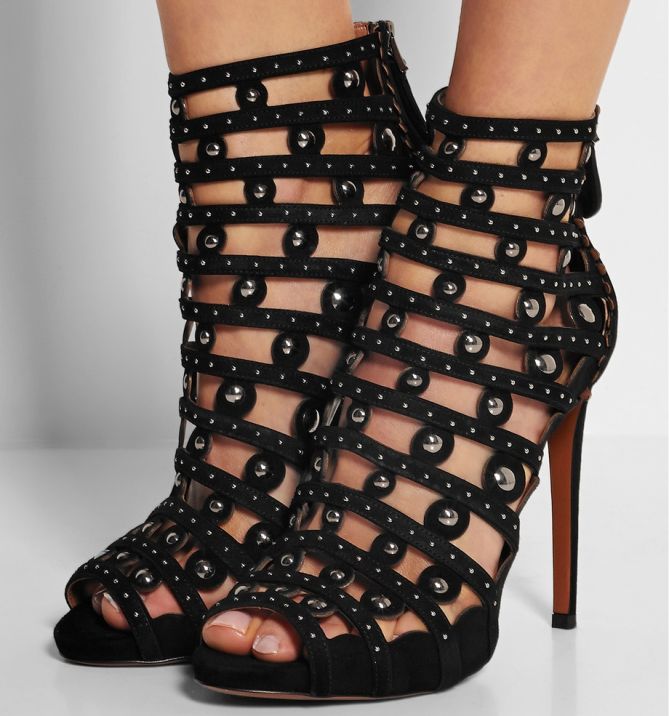 Alaia Studded Laser Cut Suede Sandals, $1890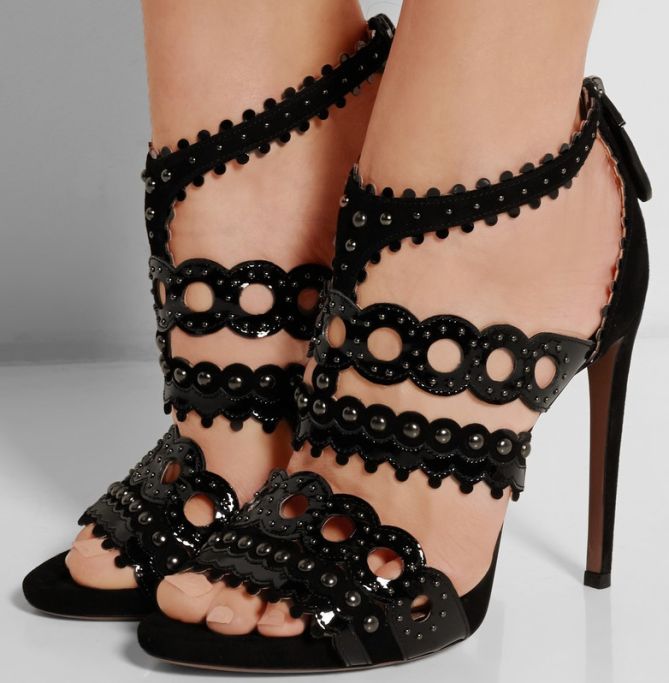 Alaia Laser Cut Patent Scalloped Sandals, $1350