She was a model before she became an actress, so you can understand why AnnaLynne McCord is very comfortable showing off her figure.
At the 4th Annual Discover Many Hopes Gala held in New York on Thursday, the actress donned a rather risque getup that turned more than a few heads. Unlike most of the guests who opted to dress in formal-looking pieces, the blonde beauty decided to brighten things up by slipping into a sunny yellow slip dress that showcased her toned arms and legs. She teamed the frock with lavender mesh heels and a black purse. Complementing the mix was a beauty look that included a neat ponytail and defined eye makeup.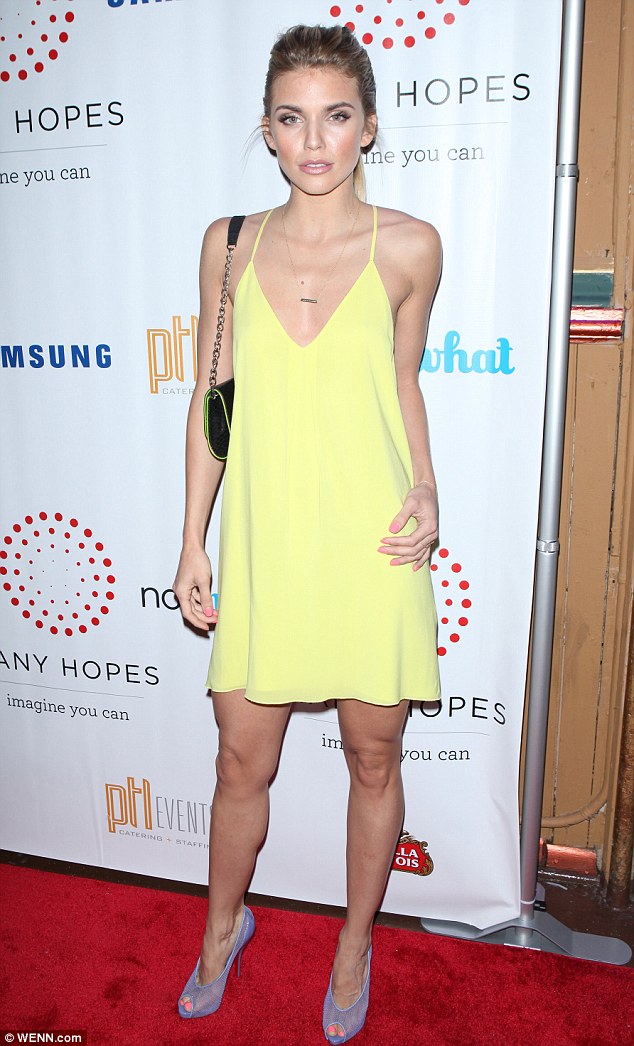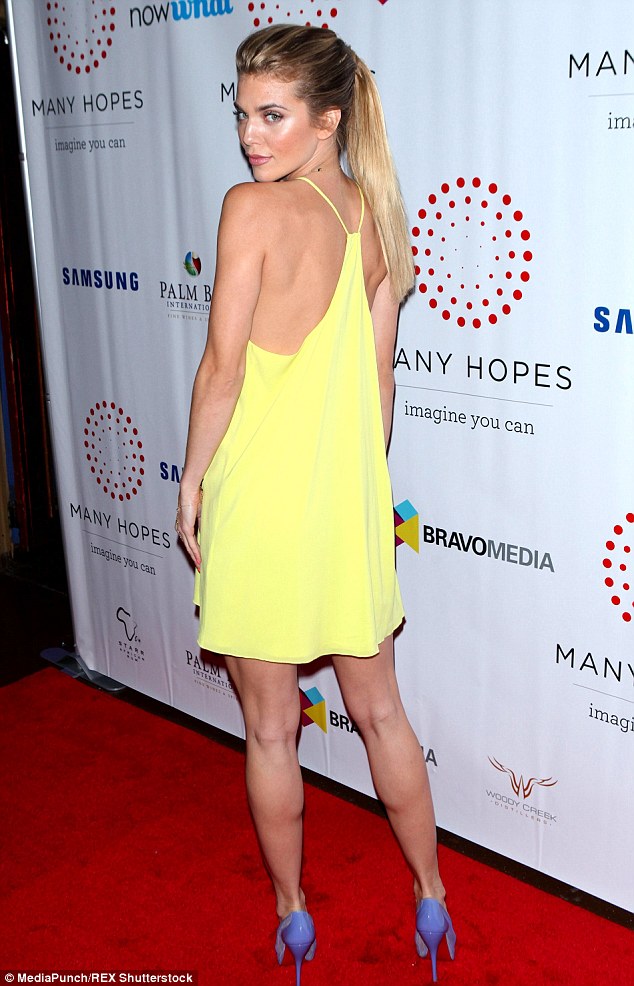 AnnaLynne McCord attends the Discover Many Hopes Gala held in New York on June 4, 2015
Did AnnaLynne nail the candy-themed combination or did she fail it?
Yellow and lavender (or is that periwinkle?) look good together — but only on children's clothes. That's my opinion, of course, and you may think otherwise. Don't get me wrong, I don't think she looks bad. But I do wish she wore neutral-colored heels instead. Don't you?
Speaking of the pumps, they're not bad either, but they will look better with a classic black or white outfit of yellow. Would you agree?
I couldn't find any deetz on AnnaLynne's colorful heels, but the red soles are a giveaway. They're the Christian Louboutin "Fetilo" fishnet pumps. They're from an old collection so you won't find them in stores.
As the name suggests, the pumps are crafted from fishnet or mesh material, and feature a retro-looking peep-toe silhouette that is flattering to the legs.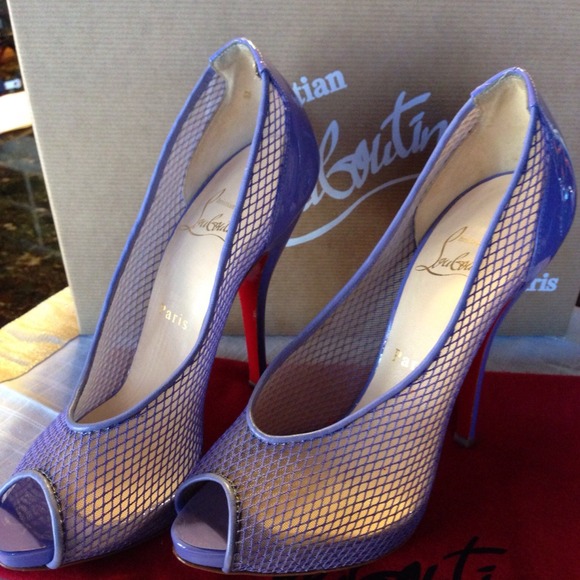 Christian Louboutin Fetilo Fishnet Pumps, sold out
Would you wear these Louboutins if someone gave you a pair?
I say why not?!
They're not for everyday wear, but they'll make great statement-making shoes. I couldn't find a less expensive alternative to AnnaLynne's Fetilo online, but if color is something you enjoy putting on, try these ankle-strap mesh pumps from J. Renee. They come in black, pink, red, orange, blue, aqua, and yellow: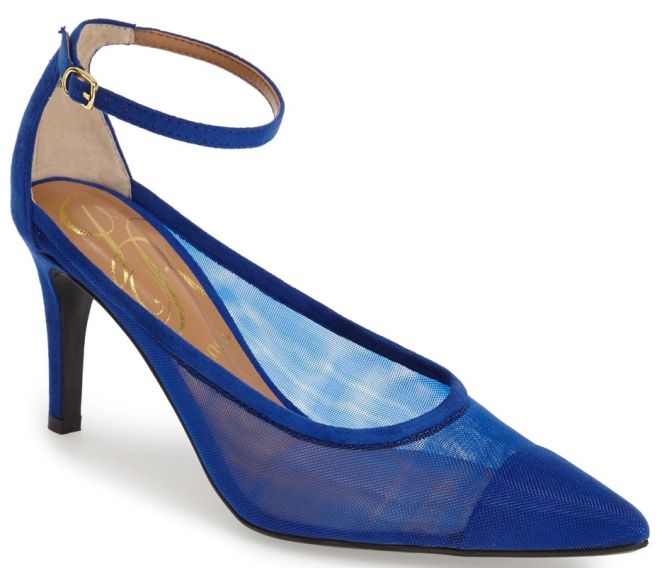 J. Renee Jena Pumps, $100