It's Fashion Week season, and one person who's a regular fixture on the front row of high-fashion shows is Anna Wintour. As you may already know, Anna is a powerful influencer in the business. She can spot a trend when it hasn't even begun, set a trend rolling, and she gives major support to young designers. In a nutshell, Anna is a living fashion icon in her own right. With her signature bob, love for printed dresses, and impressive resume, you really can't help but admire the woman.
Over the weekend, she was spotted stepping out in Paris to attend the fashion shows. Her attire for the day included a zebra-print coat, a printed green dress, and a pair of snake-print knee-high boots. Complementing the combination were a quilted handbag and a statement necklace.
I'm all for print mixing and texture play, but somehow, I cannot bring myself to like the boots she used to go with the outfit. Check out Anna below, and then tell me what you think: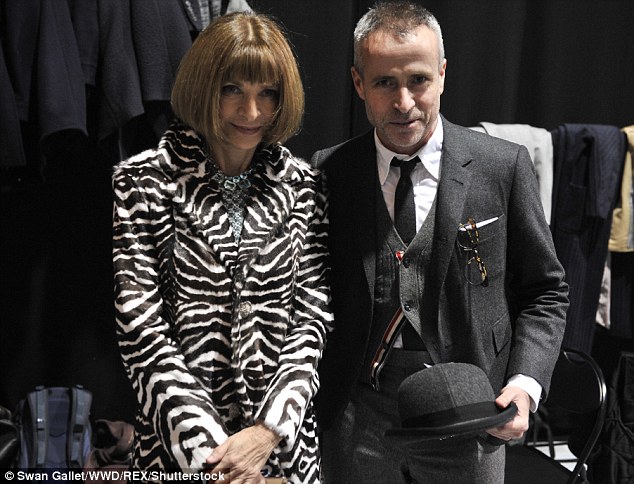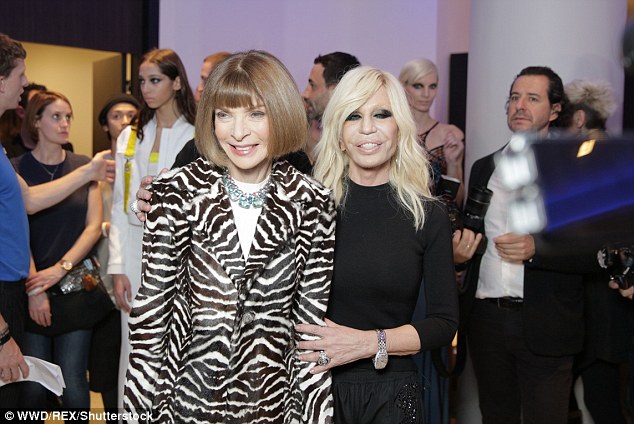 Anna Wintour attends Paris Fashion Week and mingles with mingles with high-profile designers like Thom Browne and Donatella Versace, January 24, 2016
Well, any thoughts? Did she nail the combination or did she fail it? Did Anna Wintour just commit a fashion faux pas, or is the cocktail of prints and textures perfectly on-point?
Everything depends on the beholder, I guess. Don't get me wrong, I don't think she looks bad. She looks sophisticated and classy per usual, but a solid-colored coat would have been the more appropriate choice if she wanted to wear those boots. Either that, or she should have changed into nude heels if she wanted to keep the coat.
What about you, can you wear the whole outfit and pull it off?
I don't have the details on Anna's boots, but if you fancy yourself mixing prints and patterns to create a bold and striking ensemble, here'a similar pair from Diane von Furstenberg that will do the trick. Team with a textured dress and a printed coat to complete the look: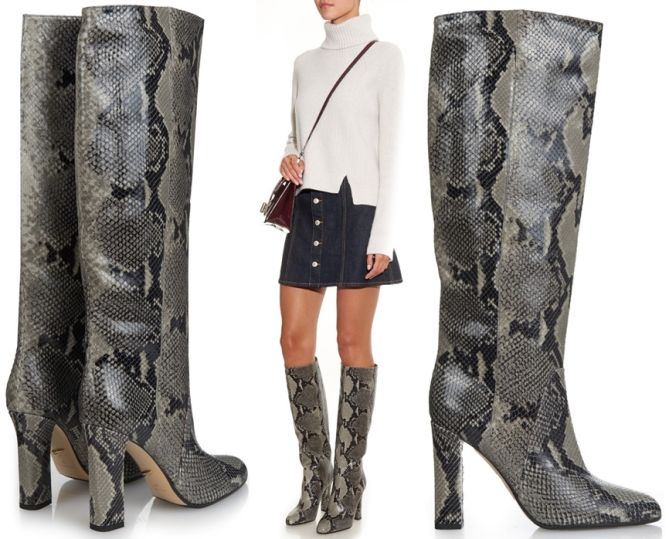 Diane von Furstenberg Gladyss Boots, $337 (was $675)