Congratulations to Kendall Jenner who became (and she will become again soon) an auntie!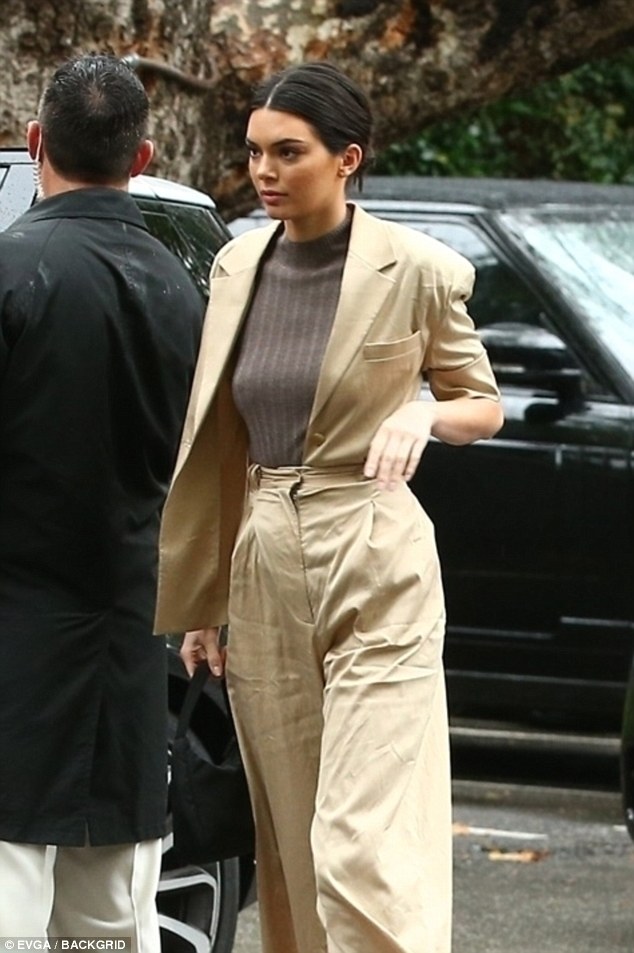 She is the only one hasn't been pregnant in the Kardashian family but it looks like she is really enjoying being an auntie for the children of her sisters. She was one of the first to arrive at the baby shower for her sis Khloe who is expecting a baby. We paid attention on her look as always. It always seems that she is walking on a catwalk!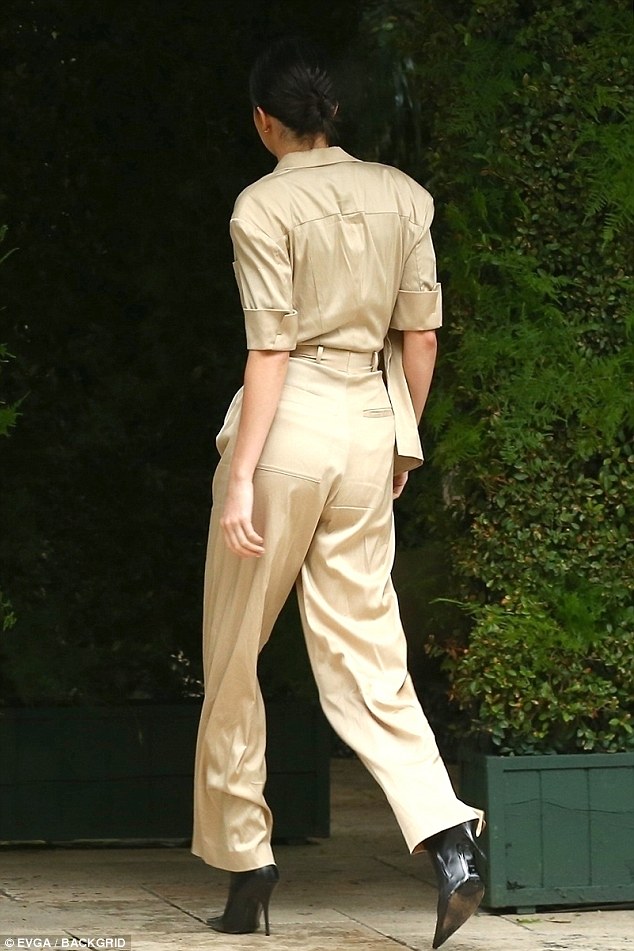 Her look was really casual for this event. She had a total beige look for the baby shower. She is always on point and we have noticed that there are some shoes that she loves more than others. She had her beloved Balenciaga knife boots in black, a perfect match with the long beige trousers she had. Kendall has worn these boots with different kind of outfits several times during winter and autumn season. She has been an advocate for these stiletto heeled ankle boots. For day and night events, to go shopping and to attend important events like the baby shower of her sister. So we can understand that they are really comfortable and you can wear them with different kind of looks. So, even if we can't wait to wear summer shoes, you can still grab your pair having a look at the cheaper versions of Kendall's ankle boots.

Even if the weather was rainy and wet her hair and makeup looked really amazing! The baby shower was hosted by Amazon Baby Registry. There were a lot of family friends like Larsa Pippen, grandma MJ, Real HOusewives of Beverly Hills star (and Paris'auntie) Kyle Richards and so muck more.
Let's copy Kendall's look