Angelina Jolie looked really happy with her children during their new year's holiday. They arrived in Colorado this week for a holiday on the ski slopes.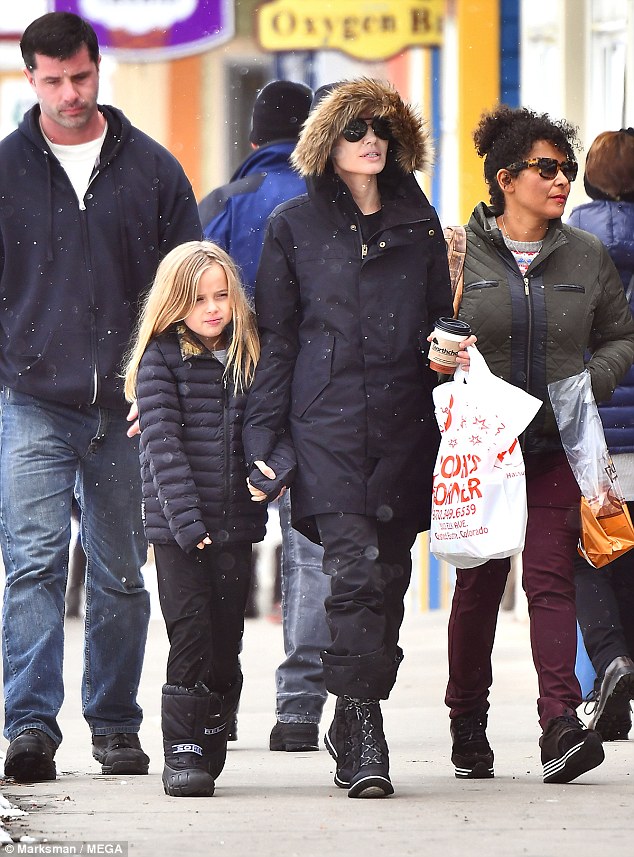 She walked with her children to explore the winter resort on Sunday. She stayed with her eight-year-old twins Knox and Vivienne and her daughter Shiloh of 10 years old.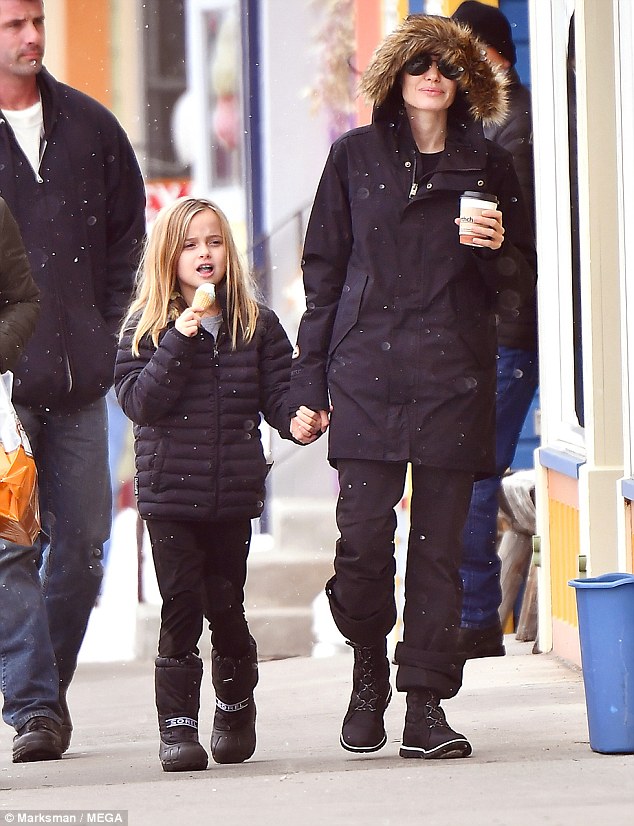 Even if it seemed really cold they had an ice-cream in Crested Buttle. It was snowing and the actress of 41 years old looked really happy while her ex-husband is spending the worst holidays of his life as he told in an interview.
We are all happy that mother and daughter are spending a relaxing afternoon during their holidays before skiing. Angelina wore a black parka with a chic fur hood pulled up to protect herself from the cold. She was really glamorous even in this snovy temperatures.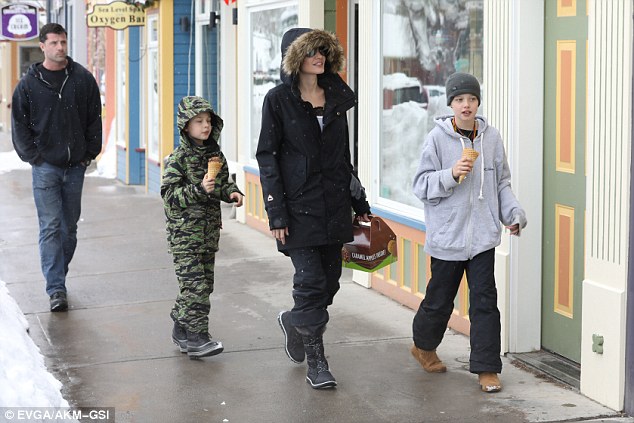 She added a set of black salopettes and chunky snow boots perfect for the occasion. She also wore sunglasses maybe because she hadn't put her make up on. Let's focus on these beautiful boots perfect to hit the slopes. They are perfect for this winter season also to go around a snowy city in a really cold day.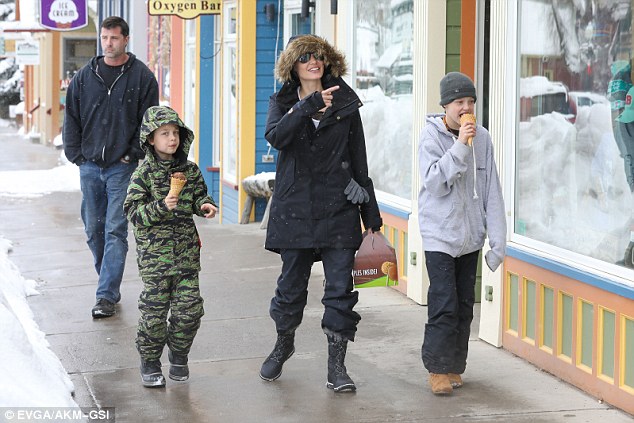 These boots are classic and perfect with the clothes Angelina decided to wear last Sunday. The lace up boots made her simple snow look perfect. Obviously, her daughter Vivienne looked chic as her mother. She wore similar black clothes, a thick black puffer jacket with trousers and boots. They both looked happy looking at the snow falling down.