Angelina Jolie turned more than a few heads at the Wall Street Journal Innovator Awards held in New York on Wednesday. The By the Sea actress bared some skin in a long black strapless dress that also boasted a thigh-high slit to expose her legs. The frock was a classic piece, but it came detailed with a flirty bow and a cutout on the back for a bit of sex appeal. Plus, with Angie's statuesque frame and striking beauty, you could say she looked like a regal queen in the whole getup. She complemented the number with a neat updo, teardrop earrings, and a pair of pointy ankle-strap pumps with an interesting silhouette.
Of course, Angelina's best arm candy for the evening was her husband, Brad Pitt, who looked quite dapper in a three-piece suit and slicked-back hair.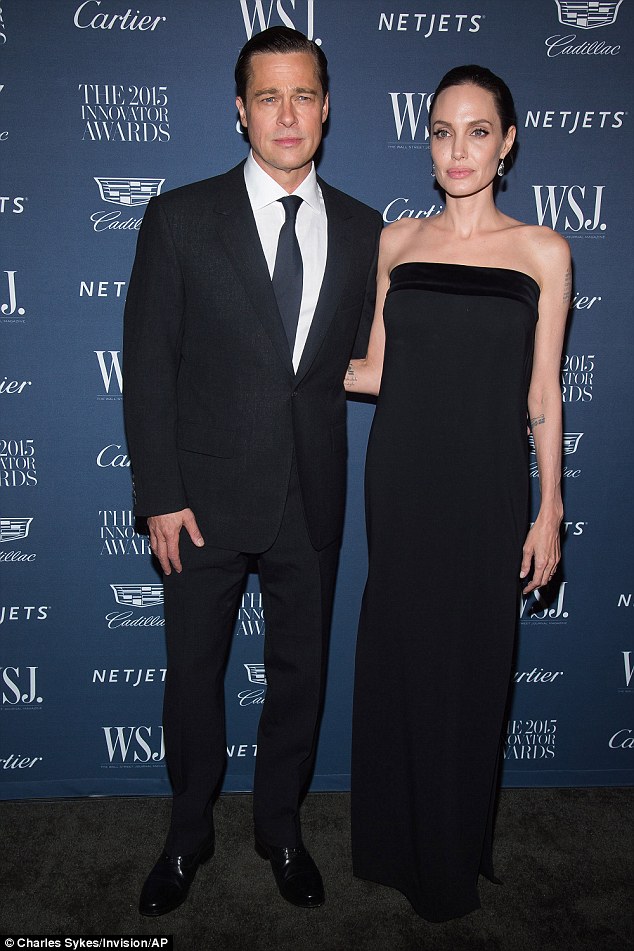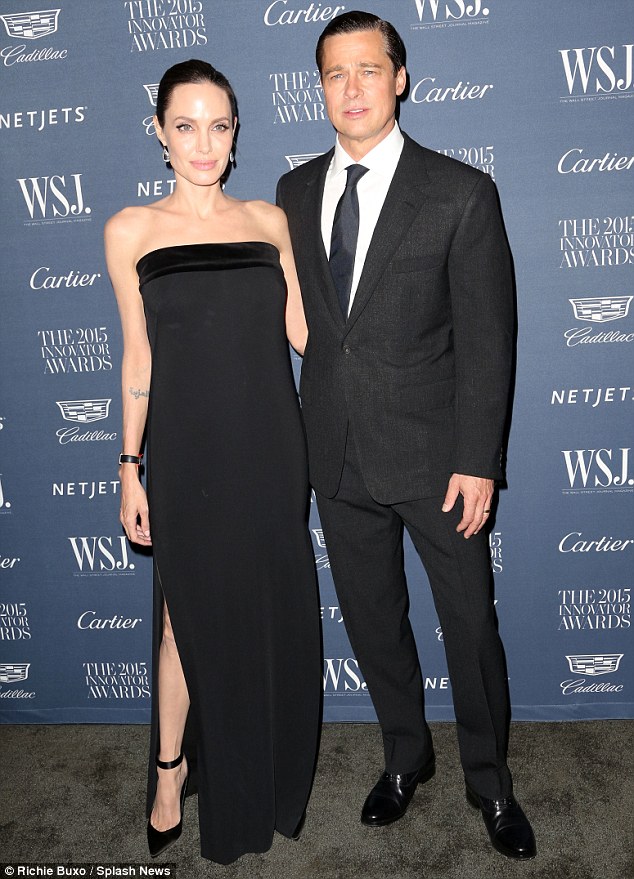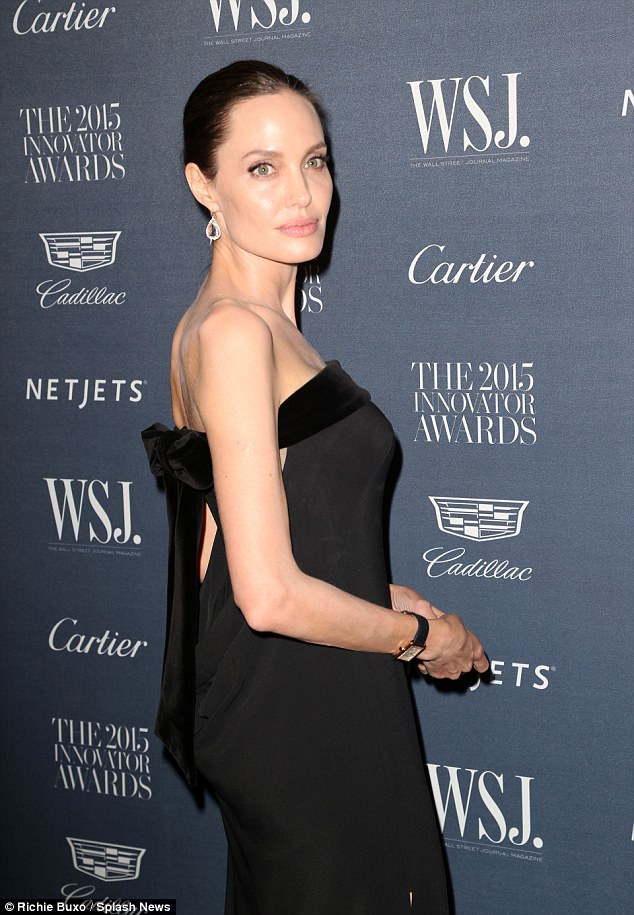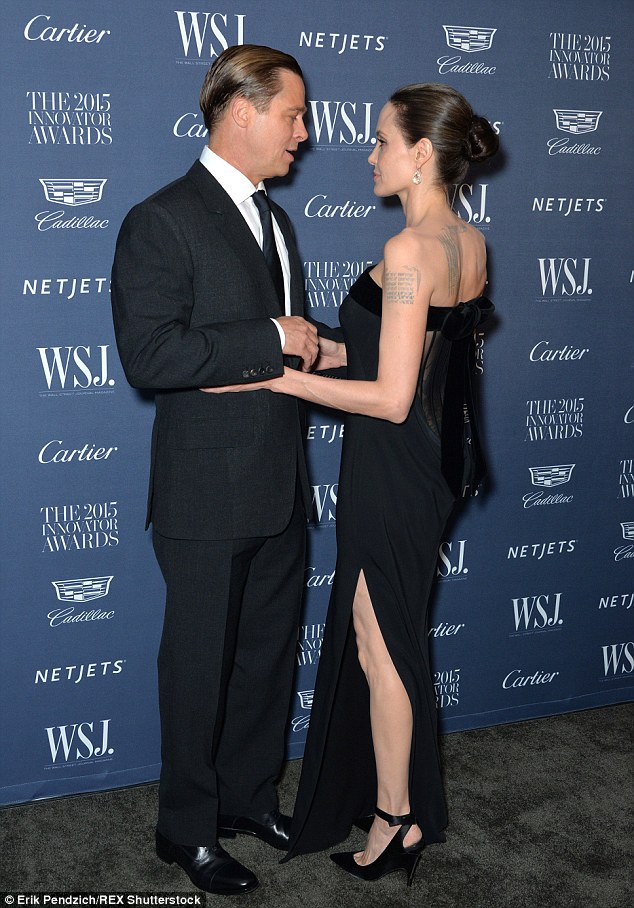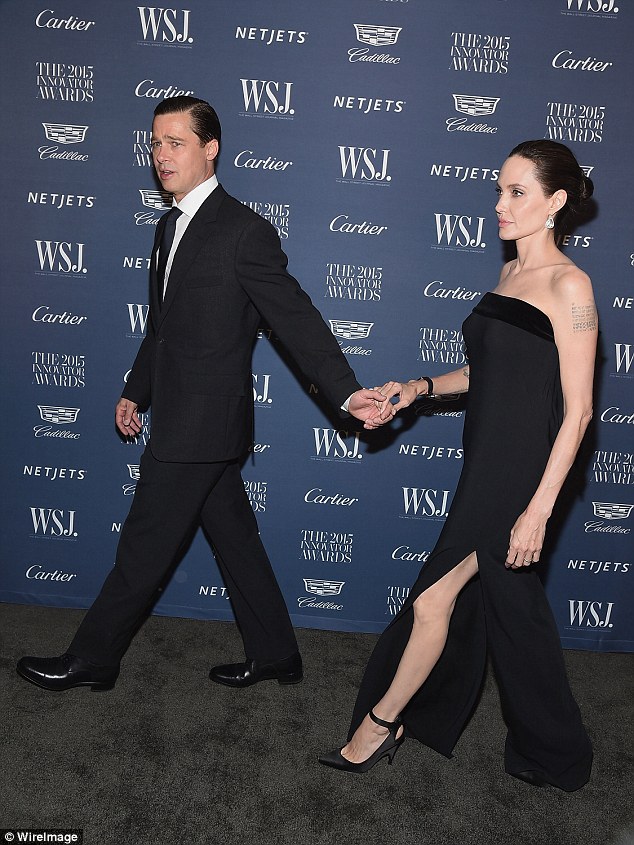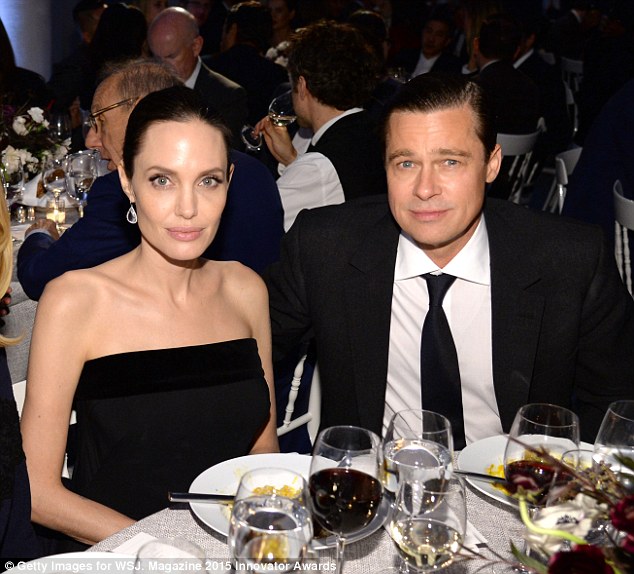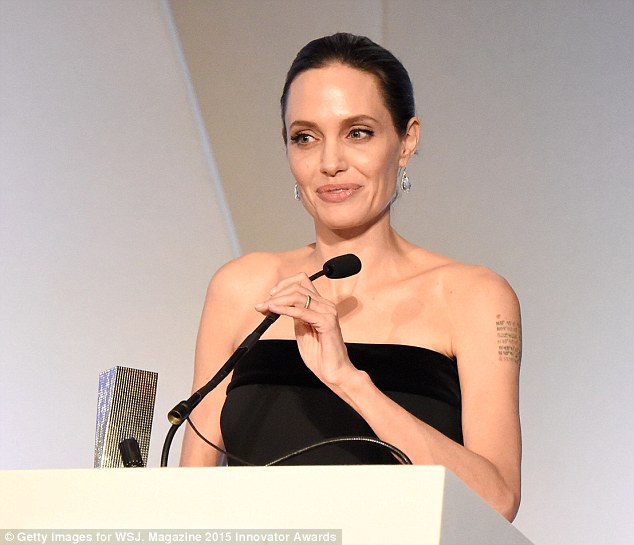 Angelina Jolie and Brad Pitt attend the Wall Street Journal Innovator Awards held in New York on November 4, 2015
I love that she took a break from the usual long-sleeved outfits that cover her from head to toe. The strapless dress is elegant but also sexy.
After a quick look-up, I found out that it's by Tom Ford. The piece isn't available online, but feel free to visit the nearest Tom Ford store if you want to try it out for size. It has a very flattering silhouette that can hide a growing belly or bulges you wish to hide.
That said, I'm actually more interested in Angie's pumps than anything else. Their unique design makes you want to take a second glance. It appears they're also from Tom Ford because they look very similar to these furry ankle-wrap pumps that are currently available for pre-order: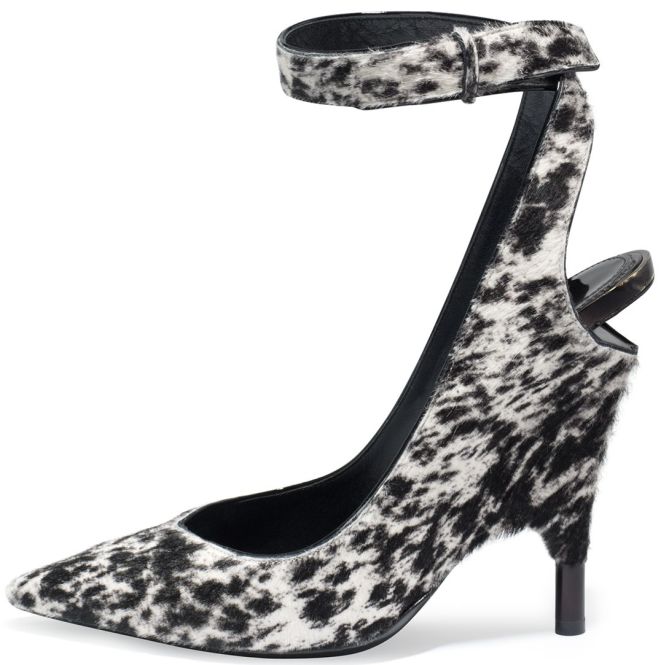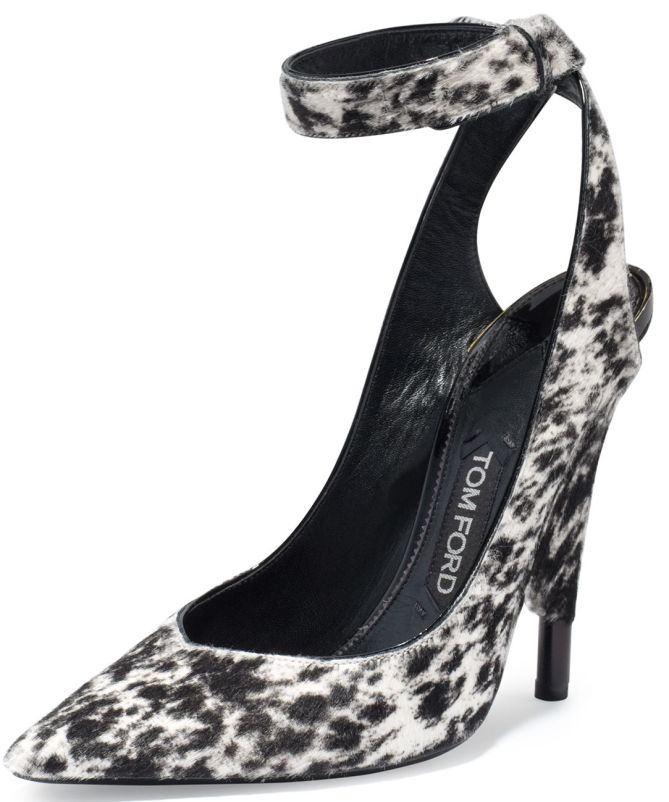 Tom Ford Hair Calf Printed Ankle Wrap Pumps, $1690 (pre-order)
The pumps feature lowered vamps for a flattering fit, pointed toes, adjustable ankle-wrap straps, and one-of-a-kind part-wedge heels that are 4.3 inches tall. Can you appreciate the silhouette or do you find it old-fashioned?
I like the shape. It's very interesting, but if I had a choice, I will probably get them in black. What about you?
If you want to get Angie's pumps, you can pre-order them at Neiman Marcus. They retail at $1690.