After talking about the split between her and Brad Pitt for the first time last month, Angelia Jolie looked happy this week in London. She took her kids for a shopping spree and looked fabulous while doing it. The beautiful 41-year-old wore a timeless outfit consisting of a long beige trench and a pair of nude stilettos.
Her trench is from Bottega Veneta and gives the over all look a Parisian feel. The shoes from Kurt Geiger are the perfect match for an all white look.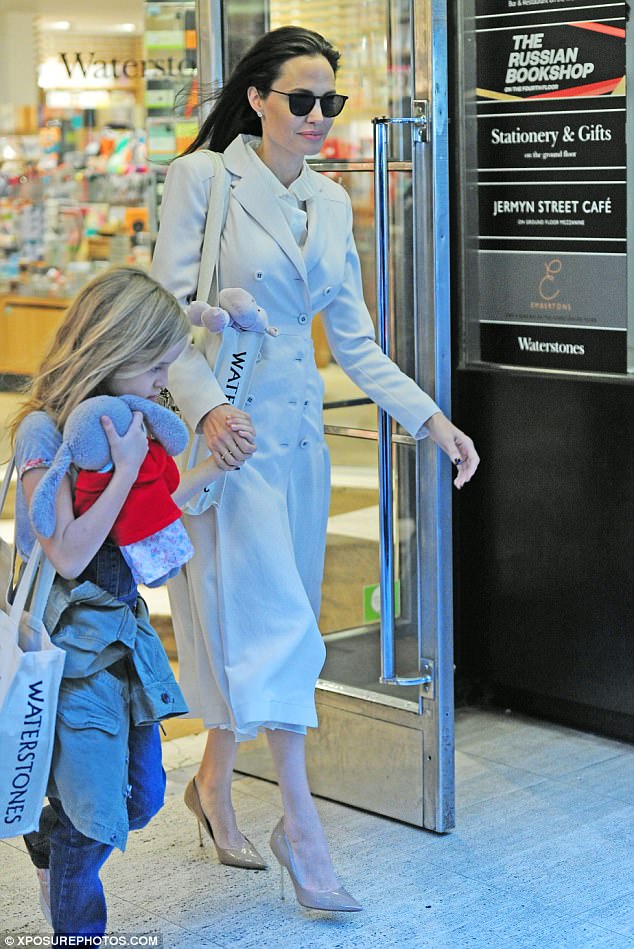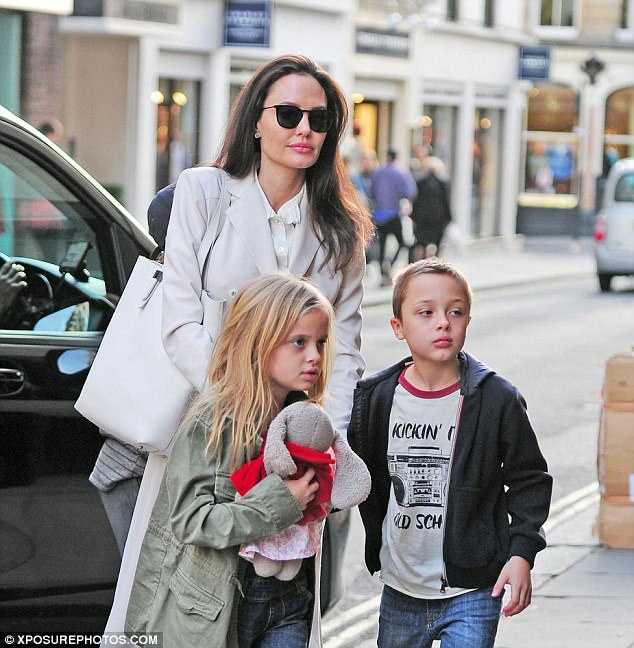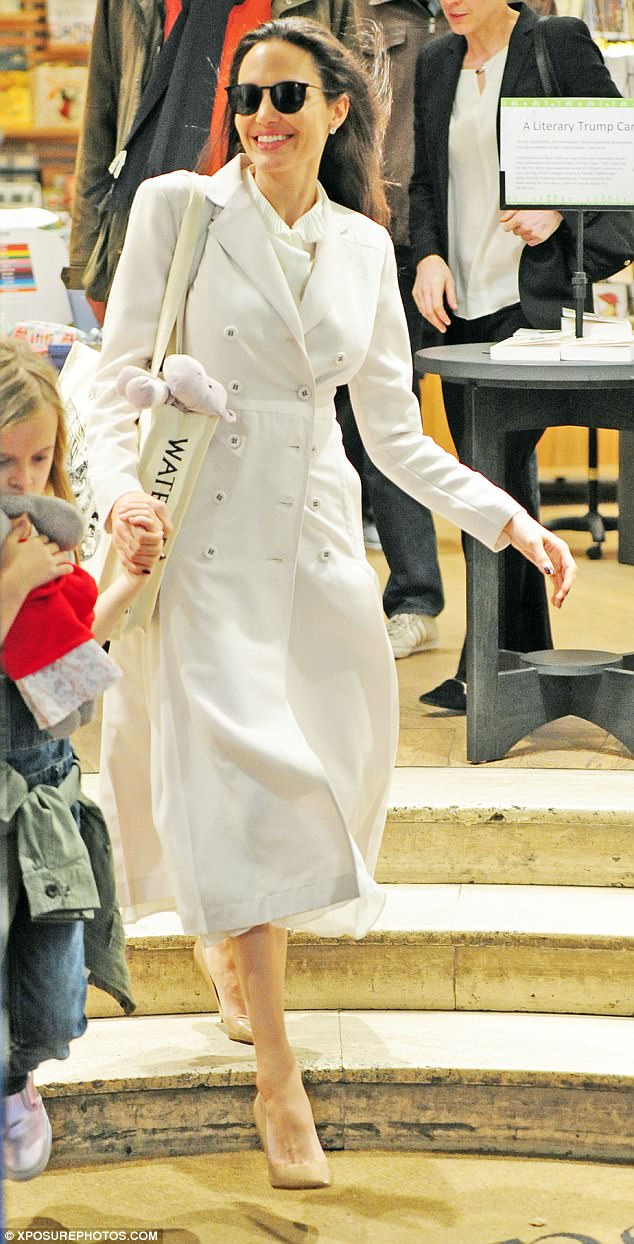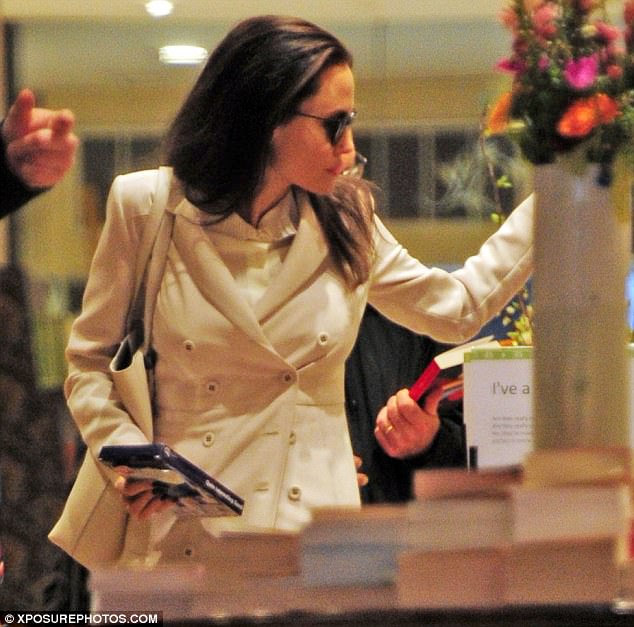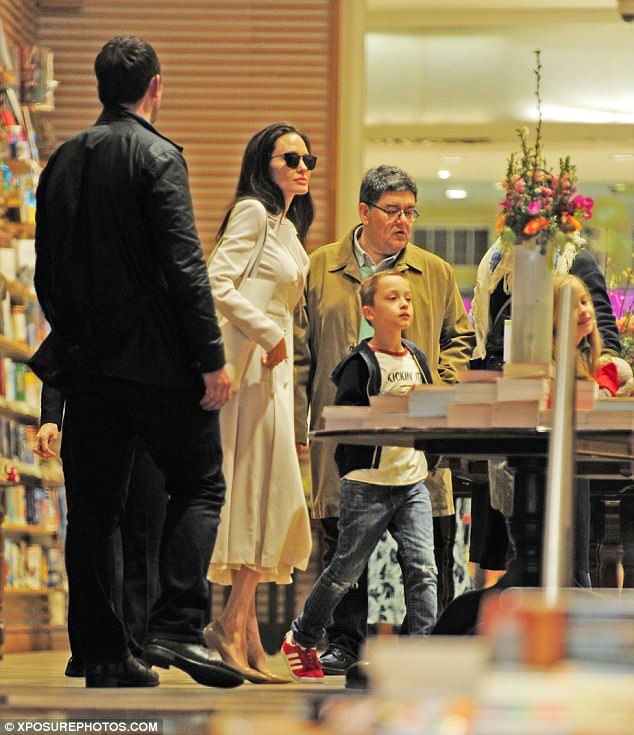 You need a pair of nude heels in your wardrobe because you can wear them with almost anything. They are a perfect match for an everyday look. Wear those with a spring dress and an oversized clutch. For a night look paired them with a black leather dress.
Also, a pair of nude shoes give off a timeless feel and you should invest into a quality pair.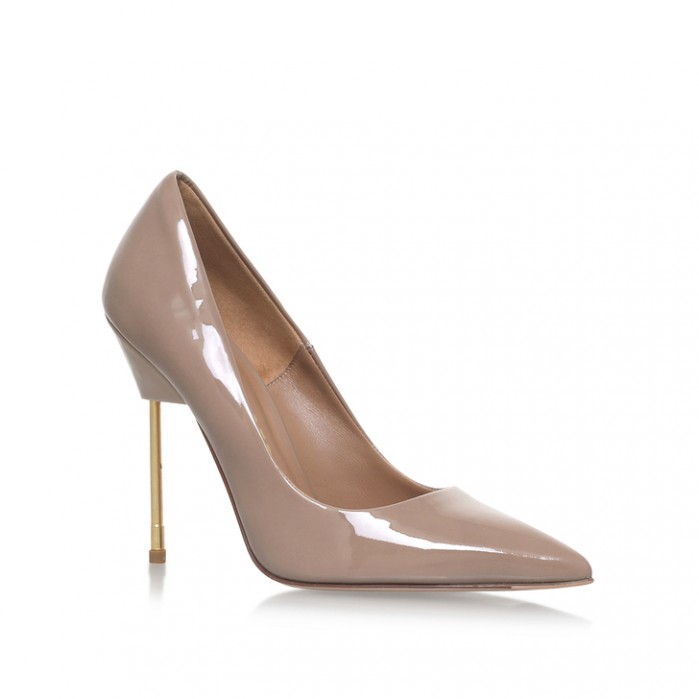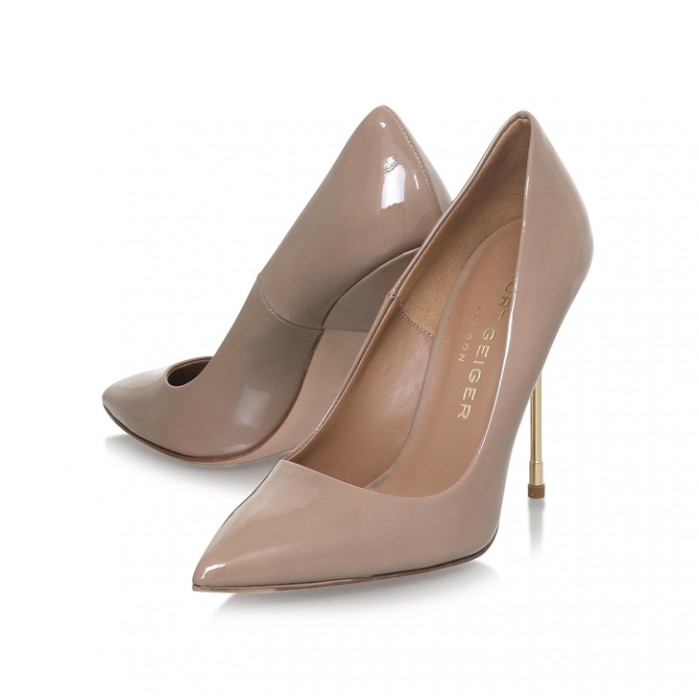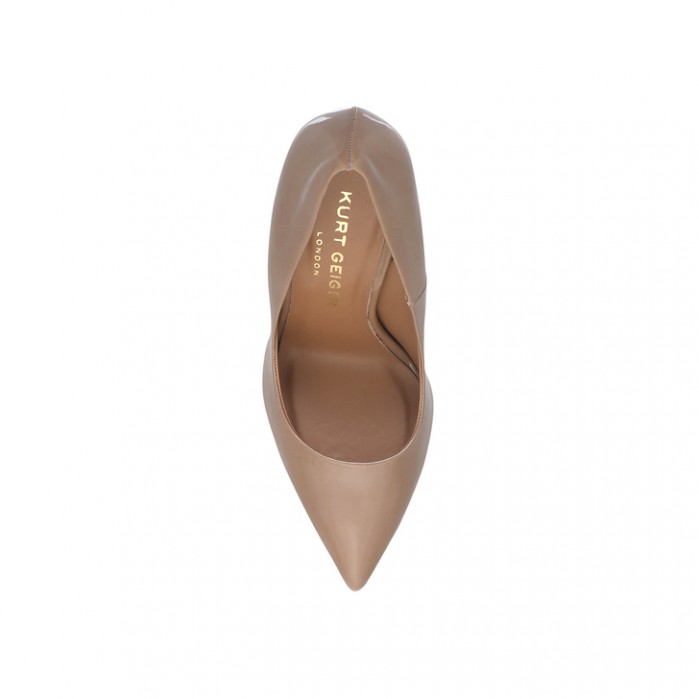 Here is a cheaper option:
NUDE PATENT COURT SHOE HEELS