We all know how Angelina Jolie likes to travel in all-black outfits and comfy ballet flats or thong sandals. For a recent trip to Los Angeles, however, Angie ditched the usual in favor of a fresh pair of traveling shoes.
She arrived at LAX sans security on Tuesday with Maddox, Pax, Zahara, and Shiloh. All four children lugged their own backpacks as the actress pulled her own suitcase. For the plane ride, Angelina kept things easy and effortless by wearing black trousers with a black v-neck sweater. She then complemented the combo with dark sunnies, a red purse, and a pair of borrowed-from-the-boys loafers.
Sure, the mix sounds boring, but on Angelina, it was anything but.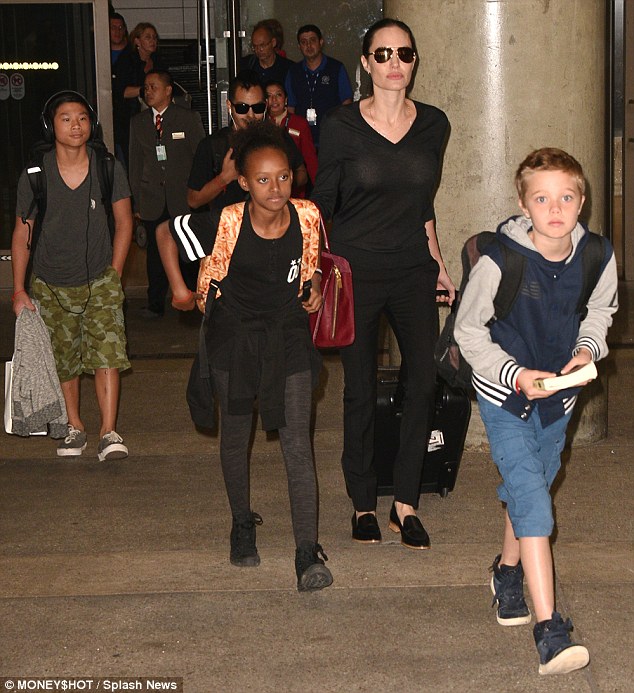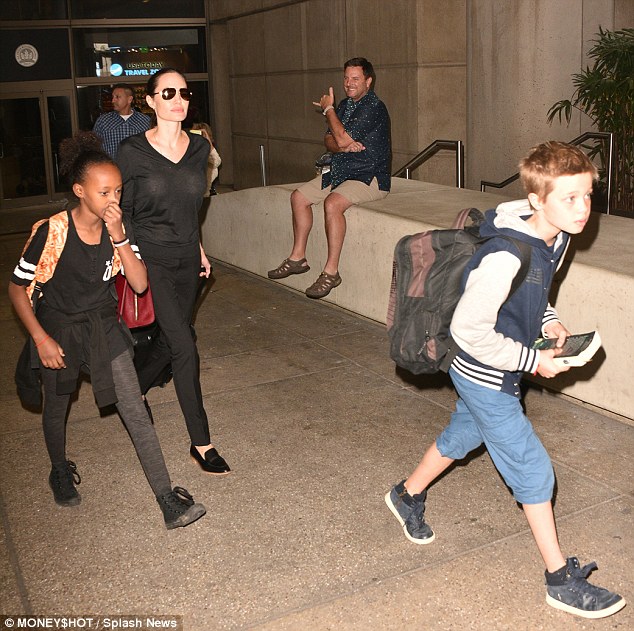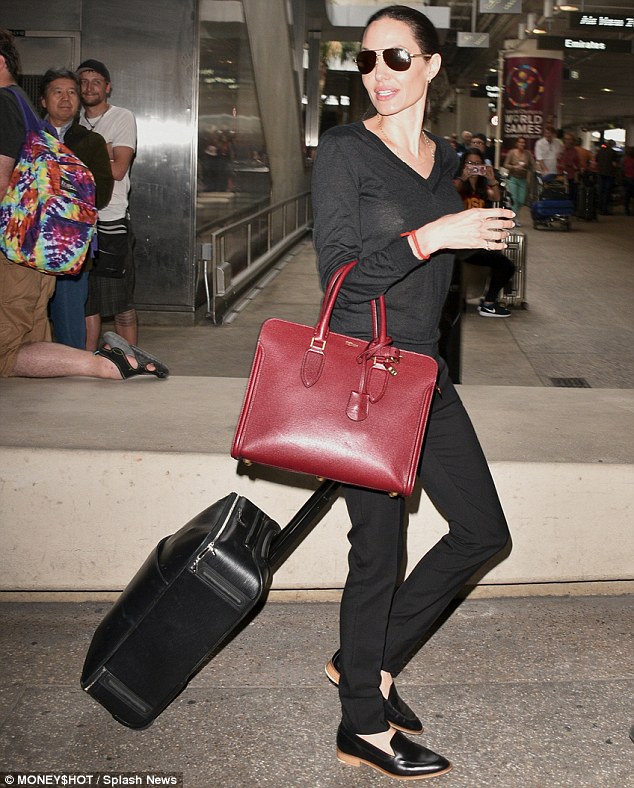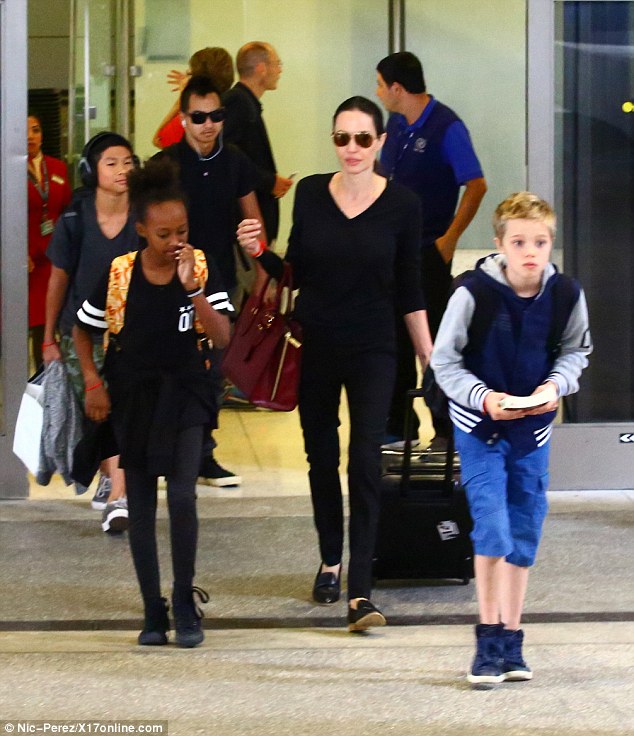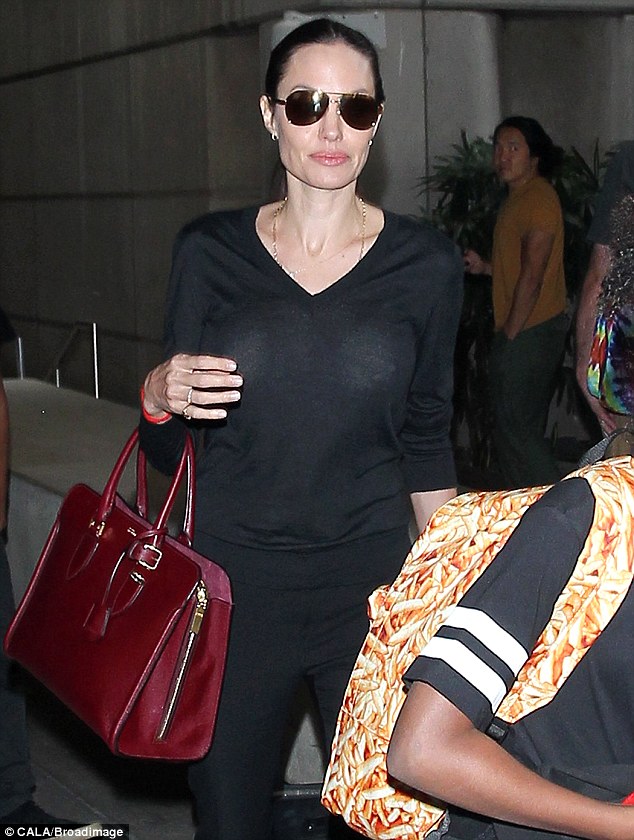 Angelina Jolie arrives at LAX with four of her children on October 27, 2015
How do you like Angie's plane-ride attire this time? Nothing fancy, I agree. But the accessories certainly made quite a difference. Yes?
Angelina's striking red purse is from Alexander McQueen. It's the "Padlock" satchel, a style that comes in various sizes and colors. Below is a look at the piece in fire-engine red: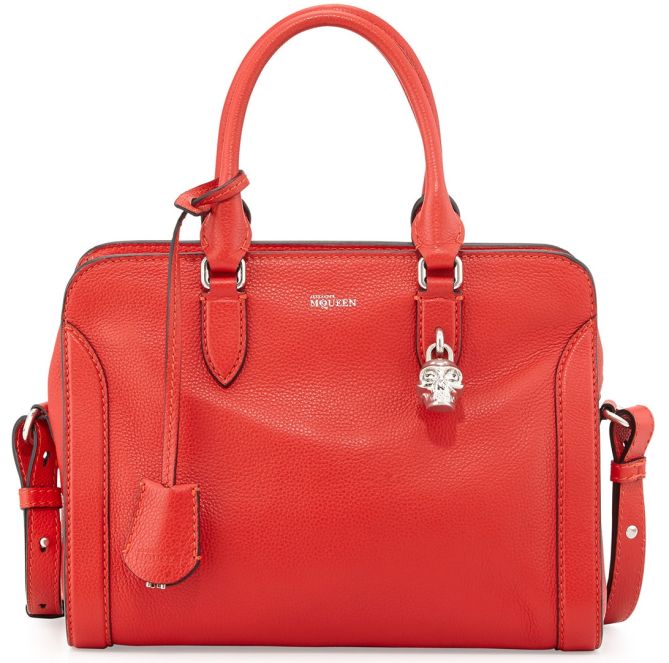 Alexander McQueen Small Padlock Satchel in Red, $1645
You can find the bag online. Feel free to check the other colors and sizes as well. Be warned, though, the purse is not cheap. It retails at $1645. The same thing goes for her sunnies, which are by Dior. They run at $395 over at Barneys.

Dior Chicago 2 Sunglasses, $395
Interestingly, Angelina's new traveling loafers are actually affordable. They're from Everlane, a brand that believes in transparent pricing. Everlane declares the true cost of a product (materials + labor + duties + transport),  their mark-up, and how much a comparable item will cost in the market.
Angie's loafers, for instance, cost $65 to produce. Everlane is pricing it at $170, with enough margin for profit and cover other expenses like overhead, packaging, etc. (which are not included in the true cost). The same pair of loafers will cost an estimated $425 if you purchase them from a designer label. Here's a closer look at the pair: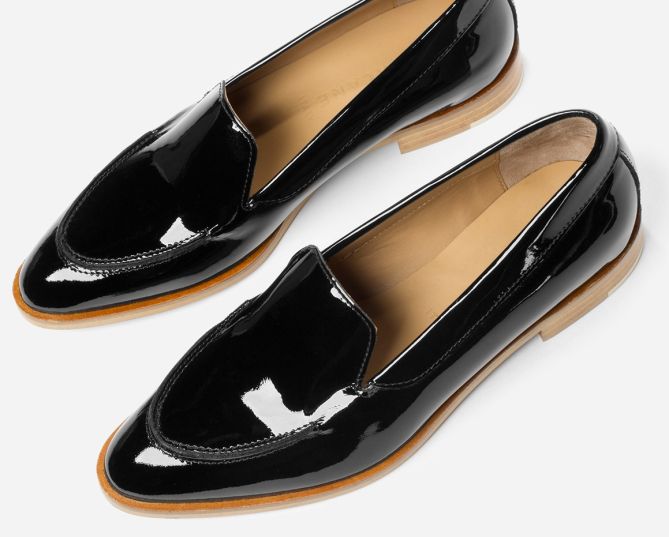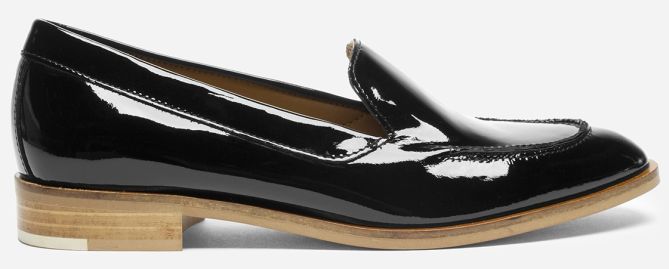 Everlane The Modern Loafers, $170
Note that Everlane works with the same factories that produce designer footwear. So in a way, by buying their merchandise, you're actually saving versus spending $425 or more on high-fashion loafers. If you think about it, it's very much like Angelina to support a label with such a "cause" or motto on transparency.
Note that you can only grab the Angelina's shoes online because the company doesn't have a physical store (part of the reason why they're able to lower the pricing).