I'm a big Angelina Jolie fan. She's exceptionally beautiful and elegant, plus, she has a good heart. And then there's the fact that she's married to Brad Pitt, who is still quite the hottie, even though he's already 52.
The thing that bothers me, though, is that the older she gets, the thinner she's becomes. I don't know if she's overworked or sick, but I do wish she would try to consciously put on some weight.
The whole Jolie-Pitt clan is currently in London. Brad is filming his new movie while Angie is busy with philanthropic work. Early this week, the actress was spotted having dinner with former UK Foreign Secretary, William Hague.
For the evening, the Mr. and Mrs. Smith star decked herself in shades of gray — a gray knee-length shift dress topped with a cozy light gray wrap, and then capped off with patent gray pumps. Angie kept her beauty look natural with just a bit of powder, lip gloss, and mascara. She still looked beautiful, of course, but she was also looking extremely thin.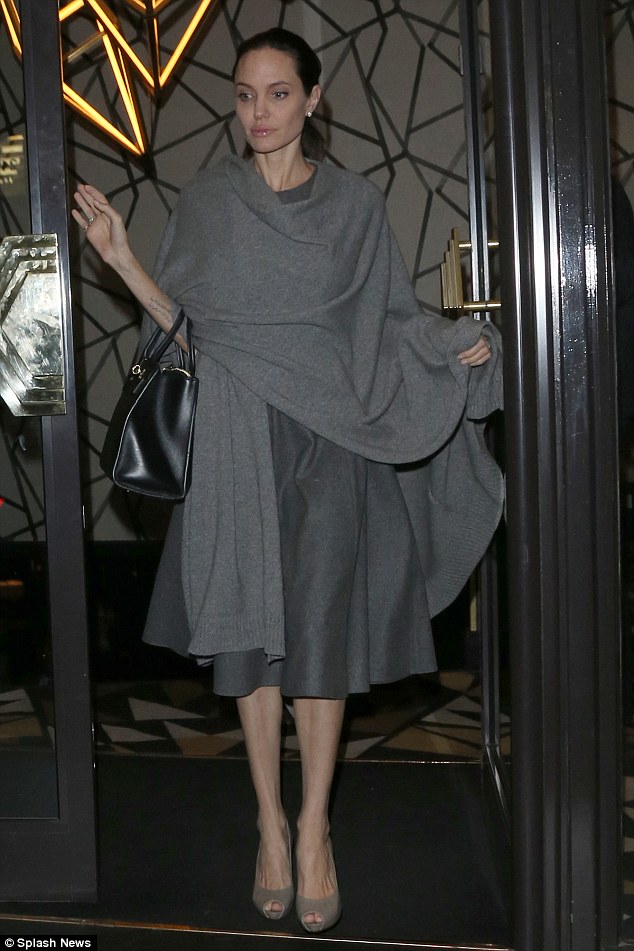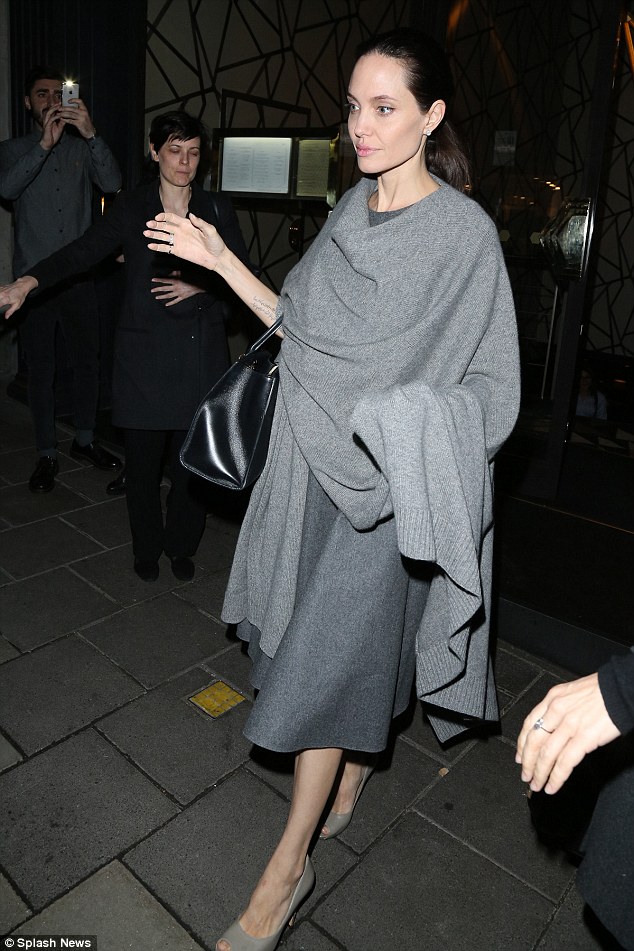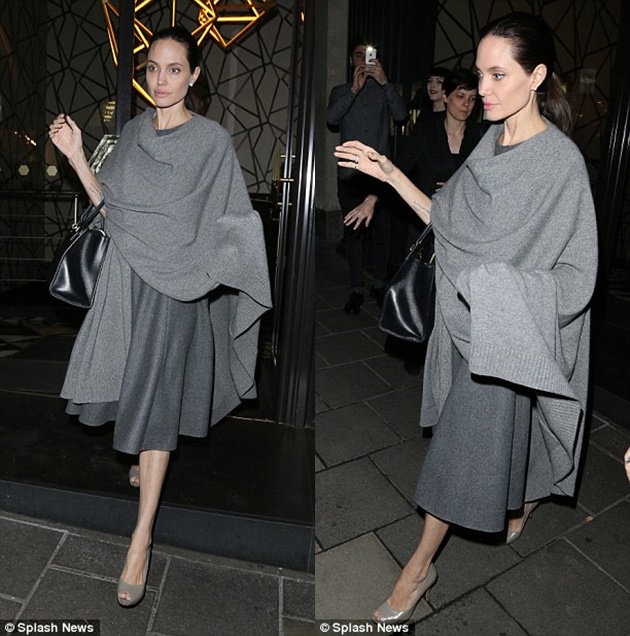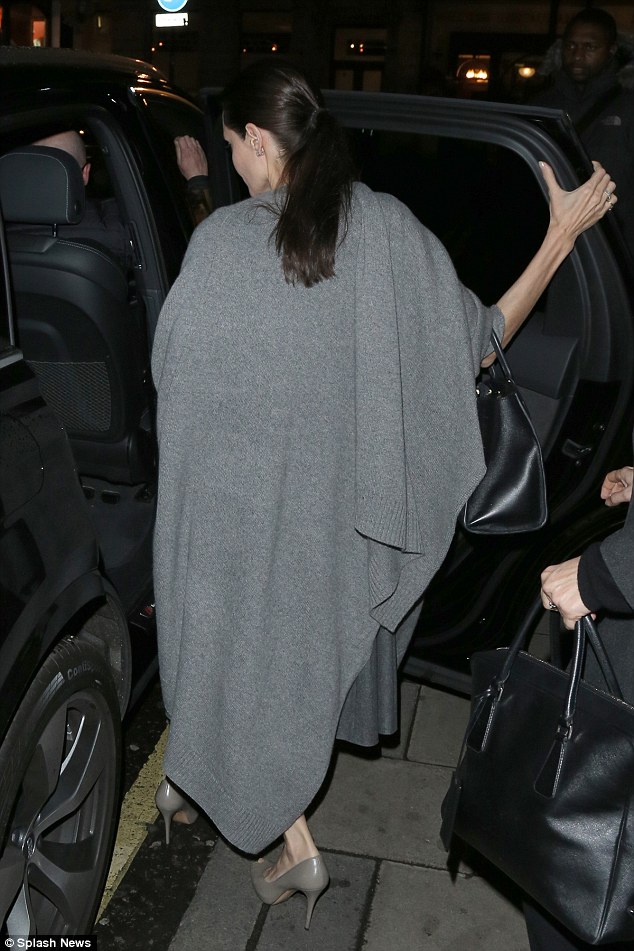 Angelina Jolie dines with the former UK Foreign Secretary in London on April 25, 2016
Diminishing weight aside, I love this look from Angie. It's simple yet oh-so elegant. She could have worn pointed stilettos like the usual, but I'm glad she opted for a less formal pair like peep-toe pumps instead.
Speaking of peep-toe pumps, it's a silhouette that should be a staple in any girl's closet — much like pointed pumps and ankle-strap sandals. For me, peep-toe pumps are the "in-between-er". They're very versatile. You can wear them to almost anywhere and with almost anything.
I don't have the details on Angie's peep-toe pumps, but I think they're from Jimmy Choo. They are very similar to the "Dahlia", only with the platforms exposed instead of hidden. Here they are in black: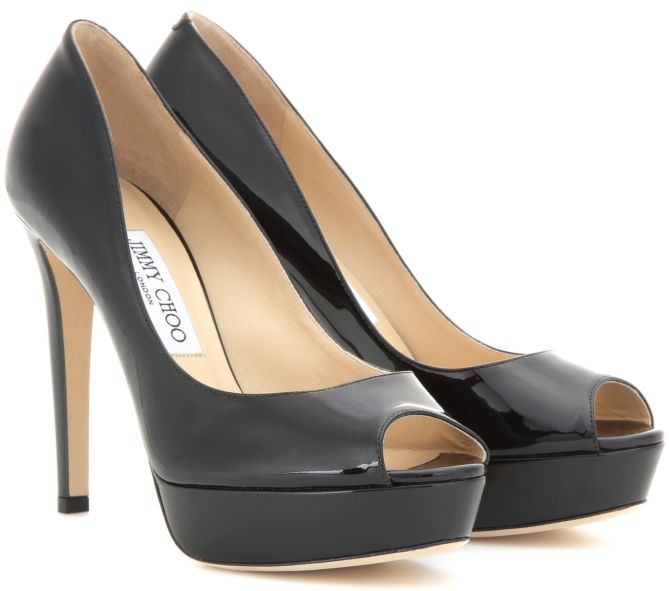 Jimmy Choo Dahlia Peep Toe Pumps, $795
Then again, I could be wrong. In any case, for the ladies who have yet to stock up on peep-toe pumps in their closets, here are several options to consider. These are all 100% fail-safe, versatile, and fool-proof: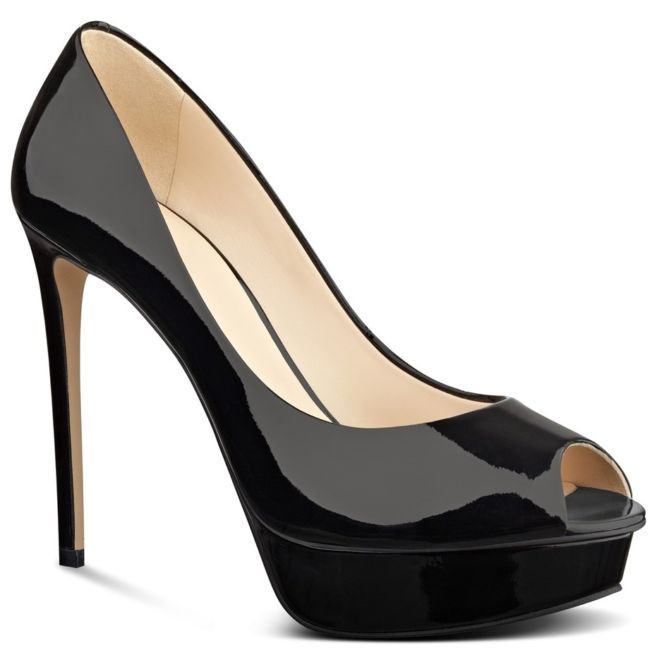 Nine West Edlyn Pumps, $99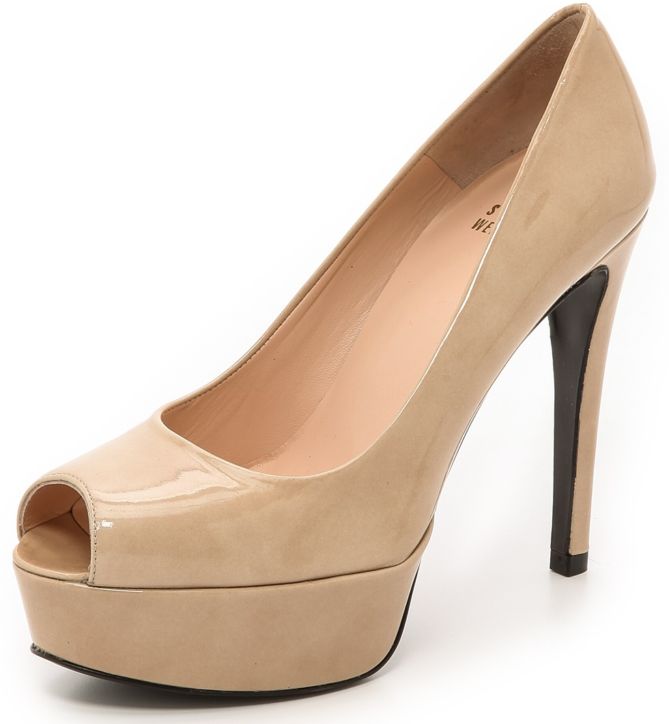 Stuart Weitzman Sadie Pumps, $445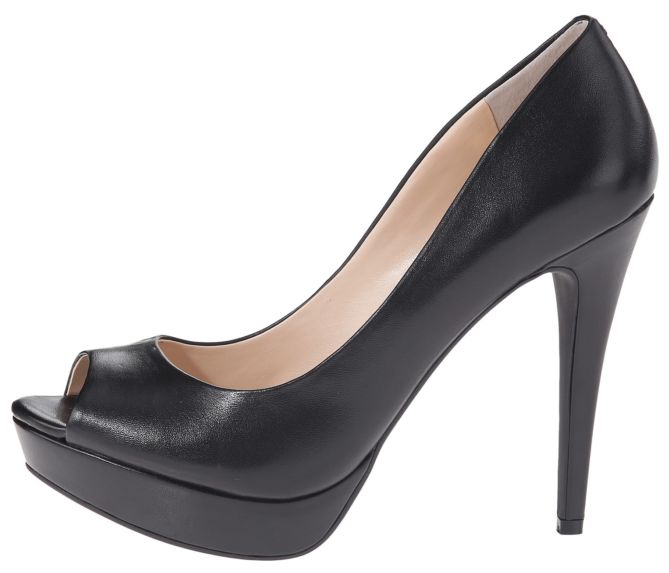 Jessica Simpson Kelil Pumps, $89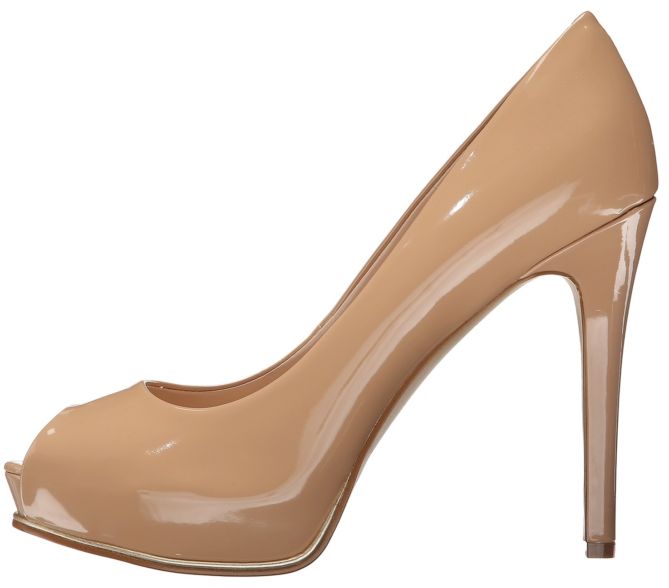 GUESS Honora Pumps, $99