The 2014 Independent Film Spirit Awards took place in Santa Monica, California yesterday, and power couple Angelina Jolie and Brad Pitt were among the stars who attended.
Of course, given their status, you could say the press got a little too excited. Brad, who produced the movie, 12 Years A Slave, won an award. For the occasion, Angie, who was there to support her man, wore a black ruffled wrap gown from Saint Laurent, and unexpectedly paired the piece with gold ankle strap pumps.
I have to admit, I was very happy to see that she experimented with color and chose metallic stilettos instead of the usual black. The shoes were simple, but they suited her attire really well.
Angie also suffered a minor mishap while leaving the event. Photographers were able to capture her tripping on her gown, and it was during this incident that everyone was able to get a good look at the heels she wore.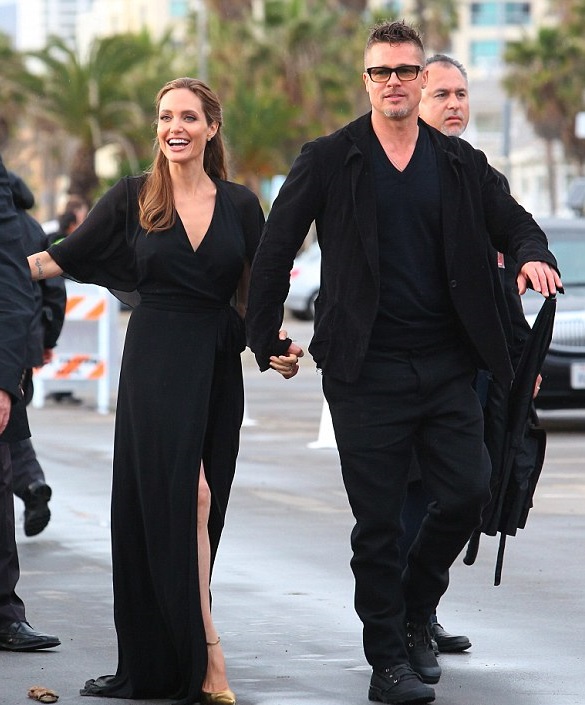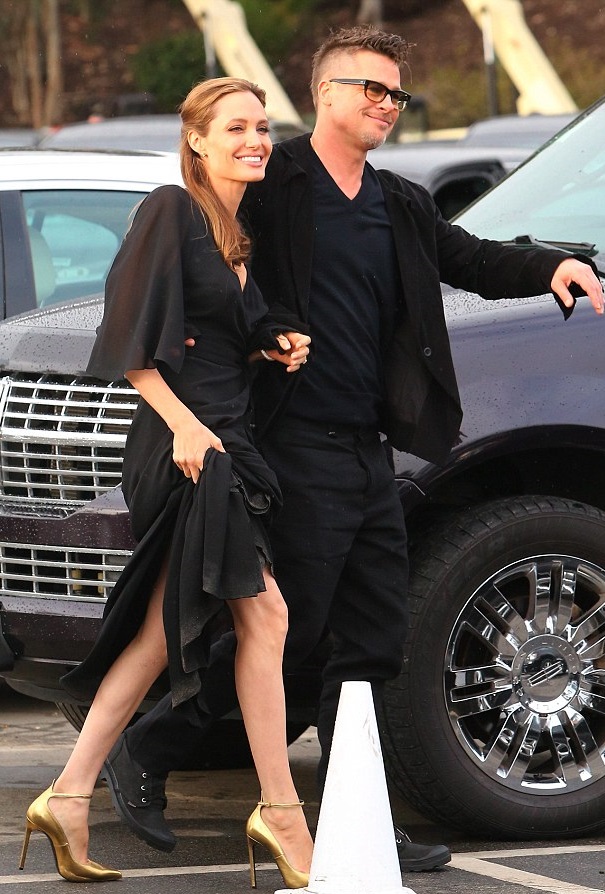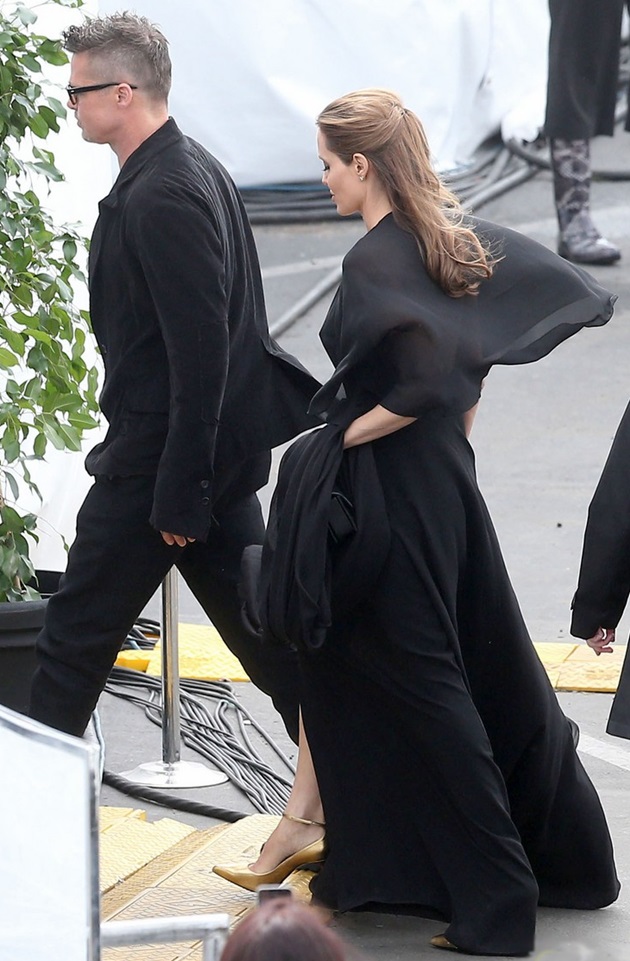 Angelina Jolie wears a black ruffled wrap gown from Saint Laurent and pairs it with metallic gold ankle-strap pumps for the 2014 Independent Film Spirit Awards, March 1, 2014
Don't you love her shoes?
I do. It's simple but sexy and sophisticated. Metallic is also a neutral. You can wear it with anything, even jeans. Angie's pumps are still a bit of a mystery to me. I looked them up on the WWW but couldn't find anything. However, I have a strong feeling they're from Saint Laurent. She is, after all, a huge Saint Laurent fan. Besides, they look a LOT like the ankle-strap versions of these "Thorn" pumps, also from the label: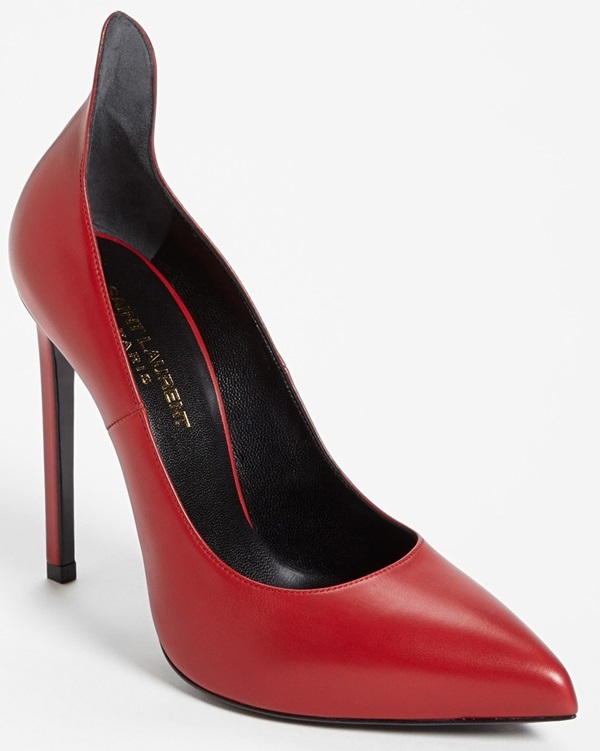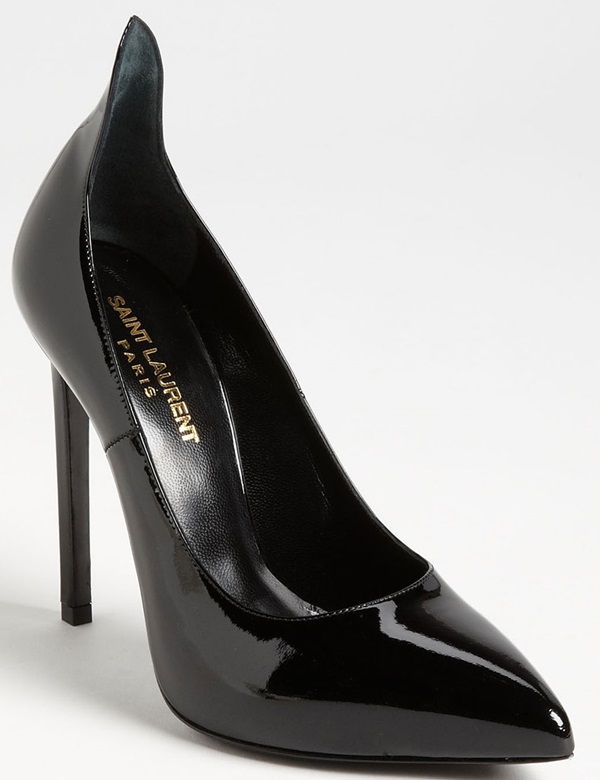 Saint Laurent Thorn Pumps in Red and Black, $685
The Thorn pumps feature pointy toes and 4.75-inch tall heels. But what separates them from the usual that we see on the market is the upswept collar that finishes the back of each shoe. Grabbing a pair of these stilettos will set you back a hefty $685. If you can afford to shell out that much for high heels, then by all means, grab one in your size. The black and red versions above are currently available at Nordstrom. Enjoy shopping!