Today, I am devastated. I am sad and I feel like there is no more hope for happy ever after. You know why? Because Angelina Jolie and Brad Pitt are getting a divorce!
Yep, Angie filed for divorce on Monday and it was announced yesterday. I want to cry a river, seriously. They were the power couple, they looked so good together, and I felt like they were going to last. I guess I was wrong. Oh well, at least they stayed together for 12 years. That should count for something. Yes?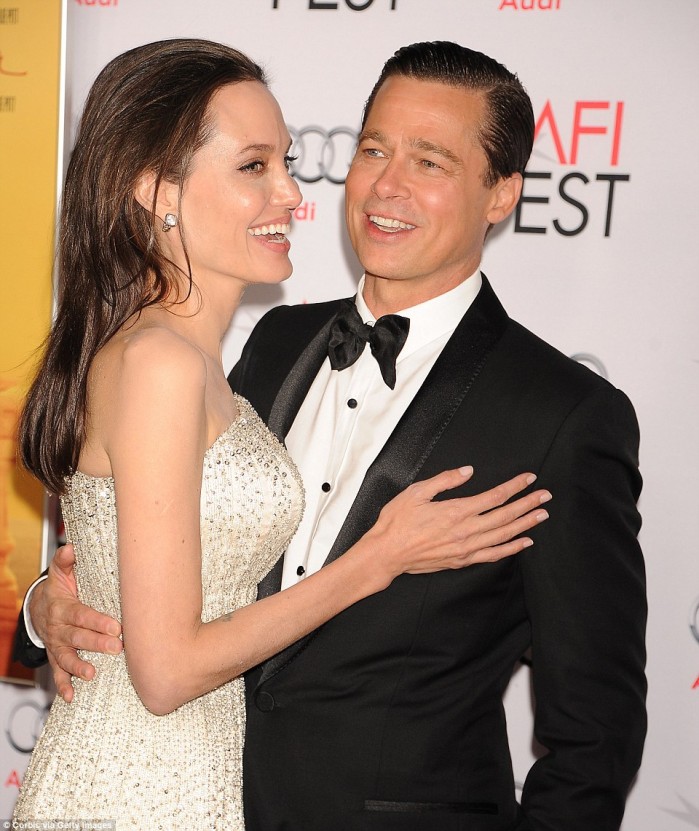 Happier times: Angelina and Brad pictured together back in 2015 before the sad news of a divorce broke the internet on September 20, 2016
There are many reports and rumors being swirled around the media as to why Angie decided to file for a divorce. I don't want to discuss it hear so just Google it.
Word has it that Brad was taken by surprise by Angie's move. To me, that's a window of hope. Could it be that he's still willing to work it out? Do you think the divorce will push through? It hasn't been finalized yet, so I am still hoping Angie will change her mind.
Speaking of Angie and Brad, the two were last spotted together in July. They had a meal with a couple of their kids and then proceeded to a drugstore to purchase some supplies. For the day, Angie kept it simple yet chic by wearing a sheer caftan over a black slip dress. She dressed up the attire with classic black mid-heel pumps — just the kind you can walk in all day. Brad, on the other hand, was dapper in an all-white getup and a hat.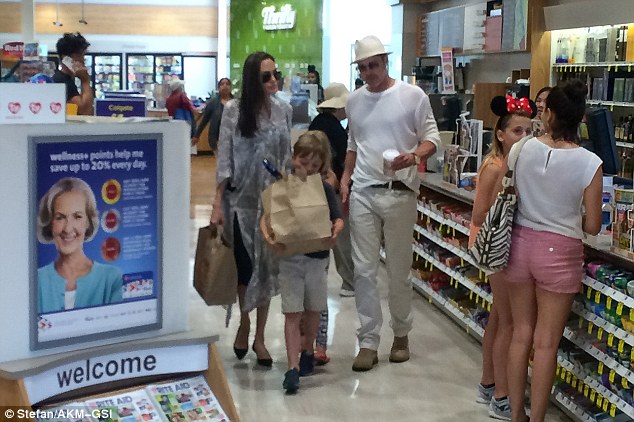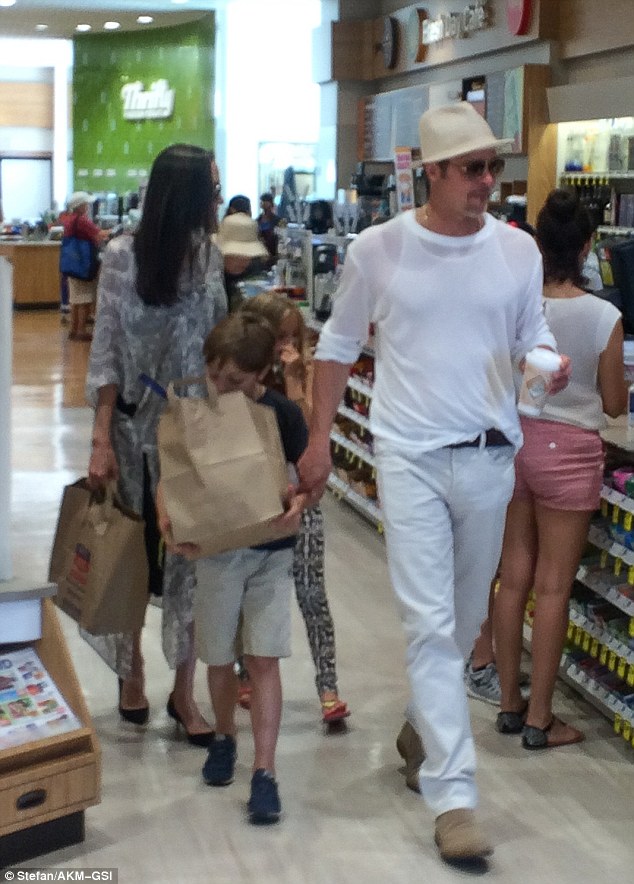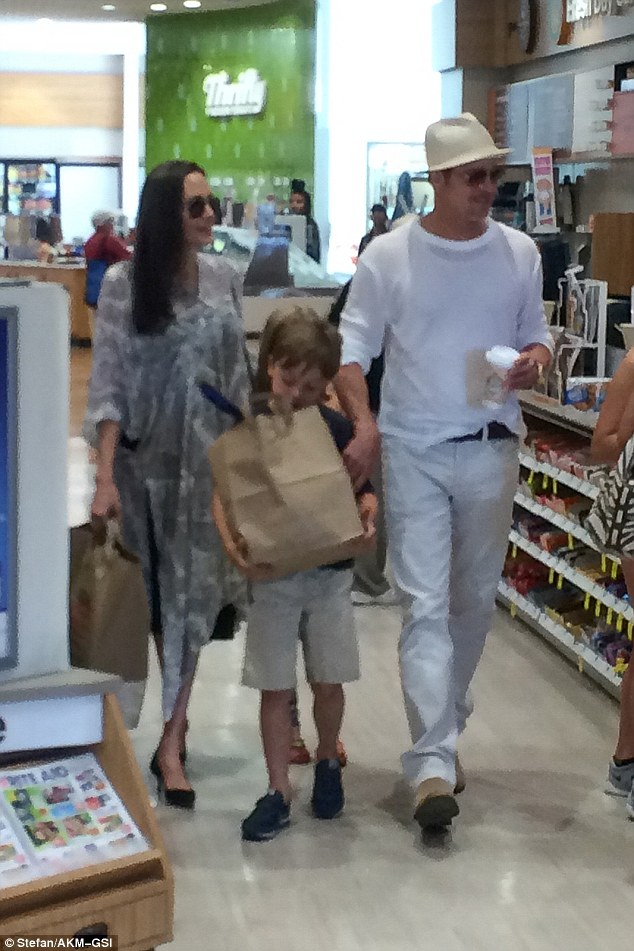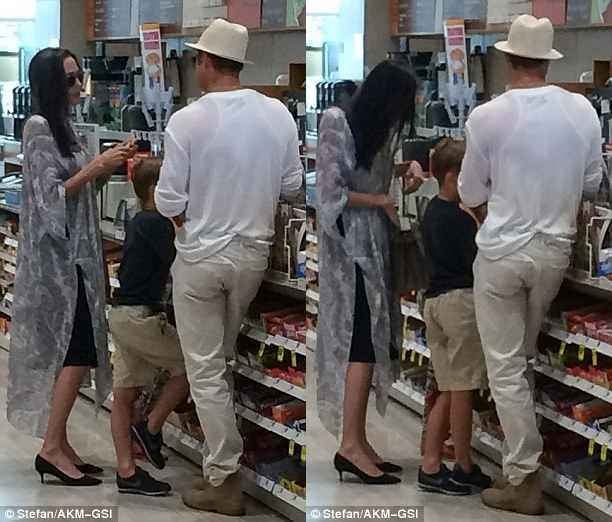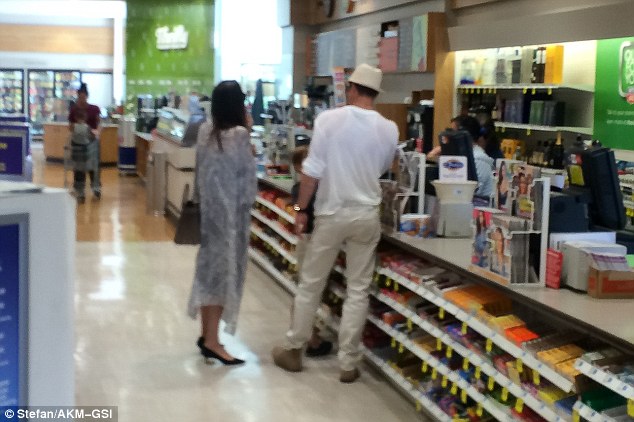 Angelina Jolie and Brad Pitt spotted having a meal at a cafe in West Hollywood before proceeding to a drug store to purchase some supplies; pictures were taken back in July 2016
I like how Angie always keeps things understated. I never thought a caftan could look good with pumps since they usually go well with strappy flat sandals, but Angie really pulled off the combo.
Speaking of the mid-heel pumps, as far as I know, they are by Manolo Blahnik — the classic BB with 50 millimeter heels. That's about 2.25 inches for you. They're the kind you can walk in all day and not even notice you're in heels.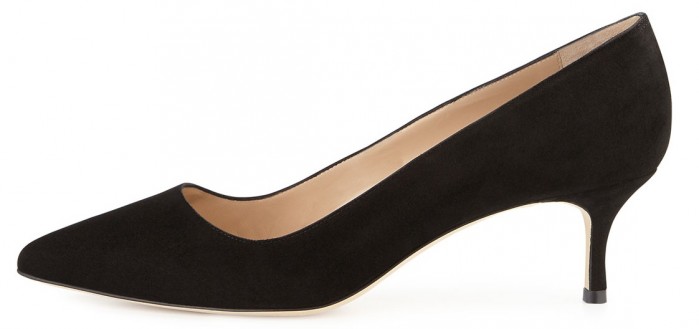 Manolo Blahnik BB 50mm Pumps, $595
Angie has been spotted wearing the BB with other outfits. You can understand why she likes the shoes. They make you look sophisticated and sexy without having to deal with the pain one usually gets from pin-thin 4-inch-tall stilettos. The BB pumps cost $595 at Neiman Marcus.