Back in the day, a trophy wife would be someone who is beautiful, sexy, but not necessarily smart or well-educated. These days, however, that meaning no longer applies. A trophy wife isn't just beautiful, sexy, and well-dressed; she also has to be accomplished in her field, intelligent, independent, financially secure, and just as powerful as her spouse.
Amal Clooney is the perfect example of this era's trophy wife. I mean, we all thought Clooney was never going to get married. But after seeing Amal, you can understand why he chose to get hitched.
Of course, the fact that she's also quite the fashion plate plays a huge role in why everyone is so obsessed with her. Allow me to show you a couple of her latest nod-worthy looks.
While out and about in Columbia University where she is rumored to teach this spring, Amal wore a three-piece light neutral outfit consisting of a cream blouse, a matching cream skirt, and a beige coat.
While the combination sounds bland, the accessories she used to go with will make you think otherwise. Amal teamed the getup with dark oversized eyewear, a bright red purse, and a pair of very feminine floral pumps. The overall effect was gorgeous. It was classy, feminine, and chic all at once; and she infused just the right hint of color to make it interesting.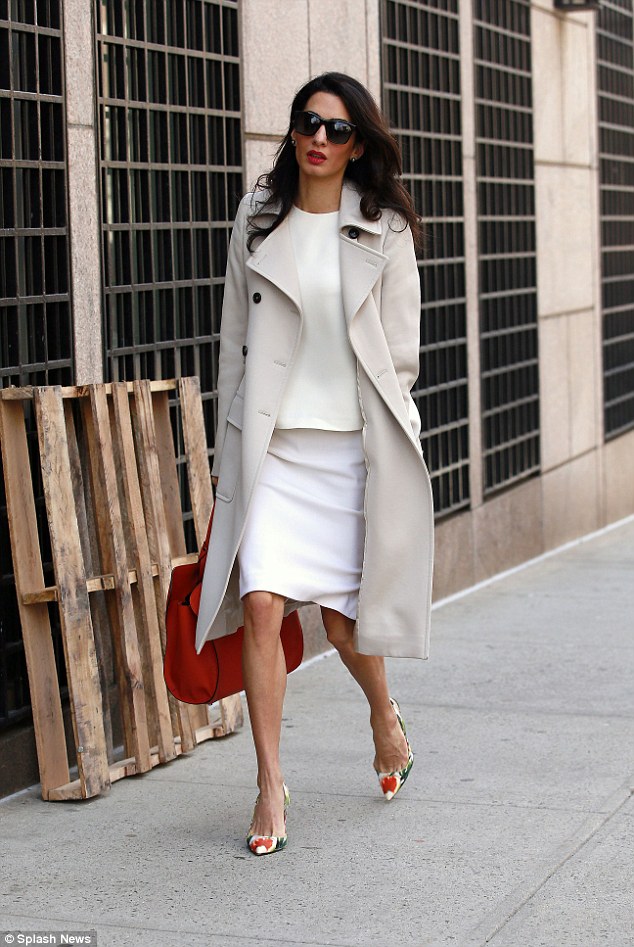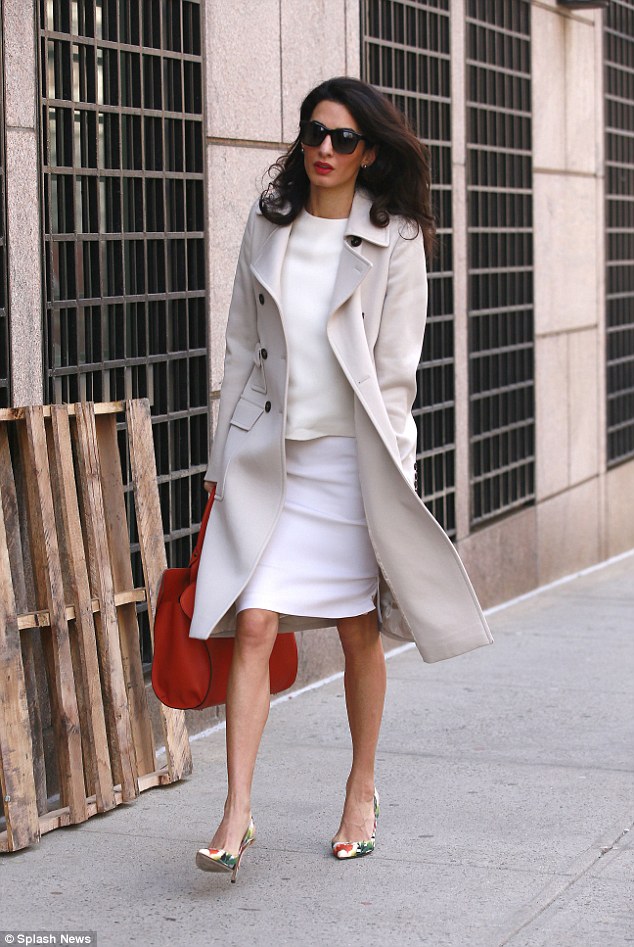 Amal Clooney visits Columbia University in New York on April 6, 2015
The following day, Amal was once again spotted out and about in New York. This time, her outfit was 70s inspired, and she played with textures and colors too.
She wore a bright orange sleeveless blouse detailed with a snake-print collar, then teamed the piece with a high-waist flesh colored A-line skirt. She teamed the combo with a black handbag, black oversized eyewear, and textured nude pumps. Again, it was a simple yet well-appointed attire that was nothing short of nod-worthy.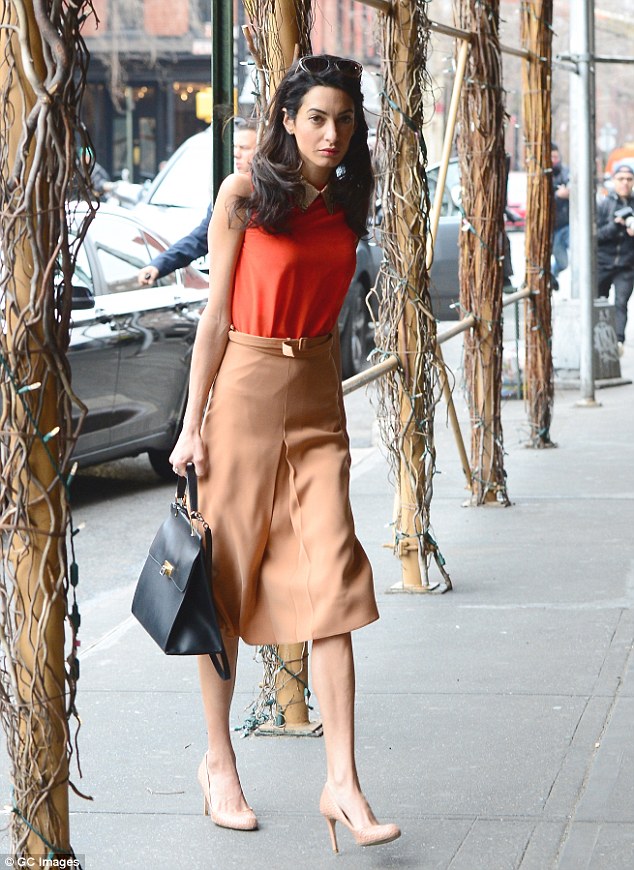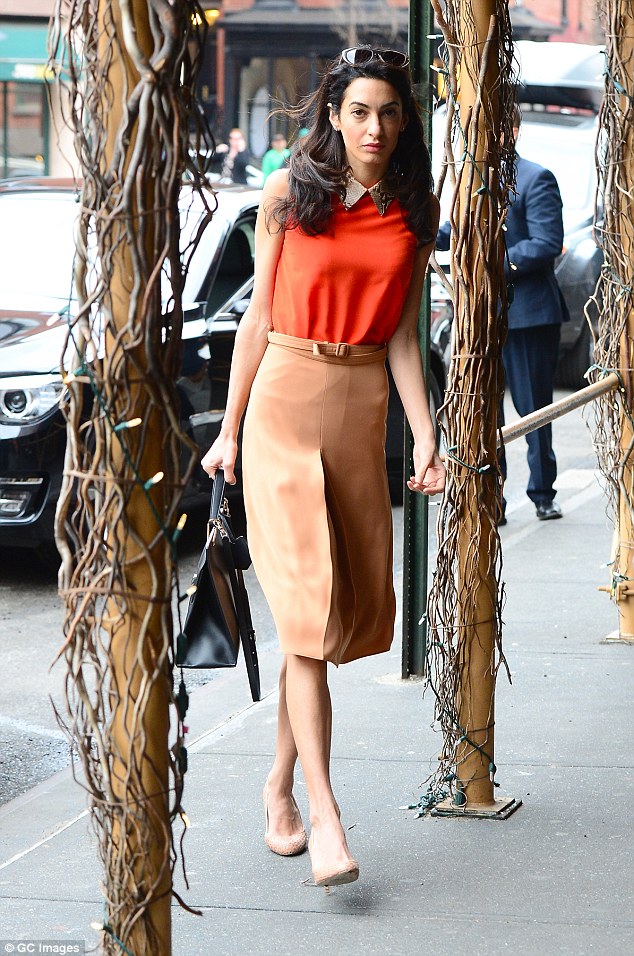 Amal Clooney spotted out and about in New York City on April 7, 2015
With her impeccable style, you just can't help but stalk the lady. Sure, she's George Clooney's wife, but even without that title, she already stands out.
Amal's red purse from the first outfit is from Tod's while her printed pumps are from Oscar de la Renta. I couldn't find them online, but a similar pair can be had for less over here.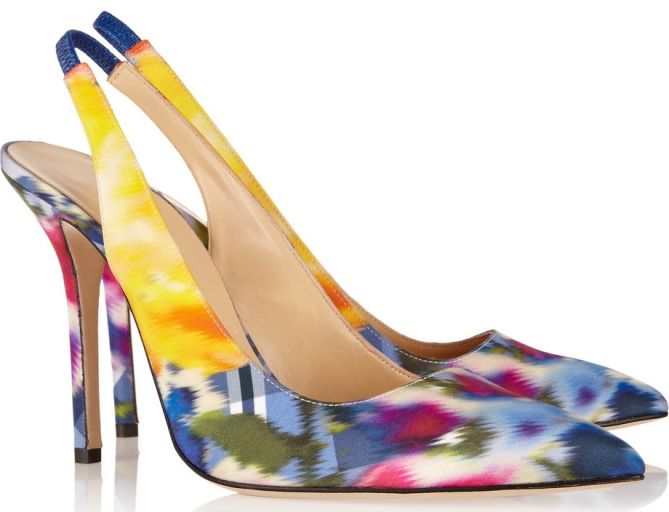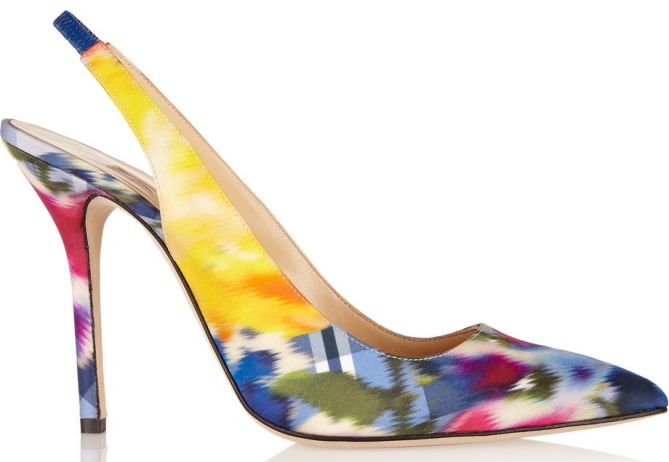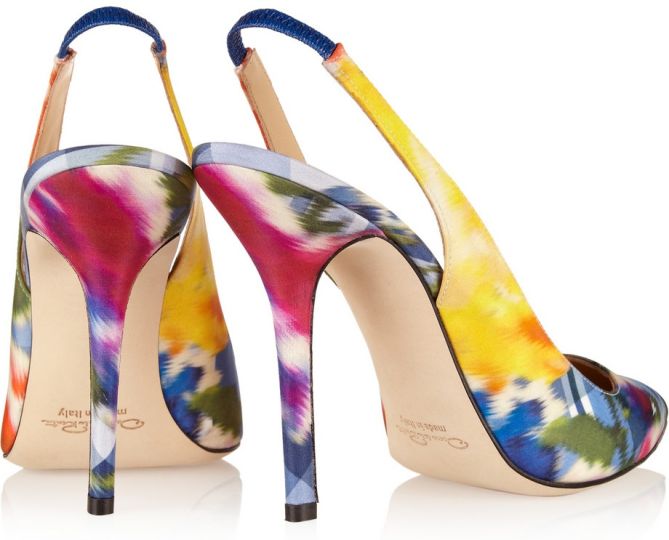 Oscar de la Renta Laura Printed Slingback Pumps, $278 (was $695)
Amal's textured nude pumps in the second outfit are from LK Bennett. They're the "Cannes", a style detailed with geometric shaped cutouts all over. You can grab them on the brand's website. They're also on sale at $205.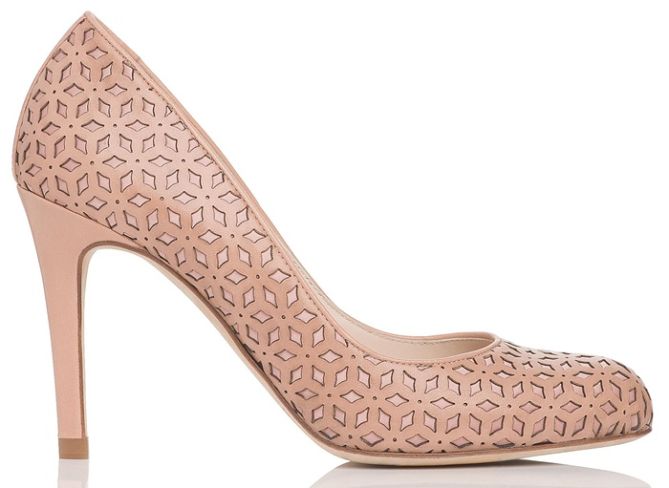 LK Bennett Cannes Laser Cut Pumps, $205 (was $410)