She spends her work day surrounded by costumed characters.  But it seems Amy Adams isn't sick of Halloween just yet as she put on a bewitching display in New York on Thursday night. The 43-year-old looked spellbinding in a sheer black lace gown, showcasing her arms and decolletage.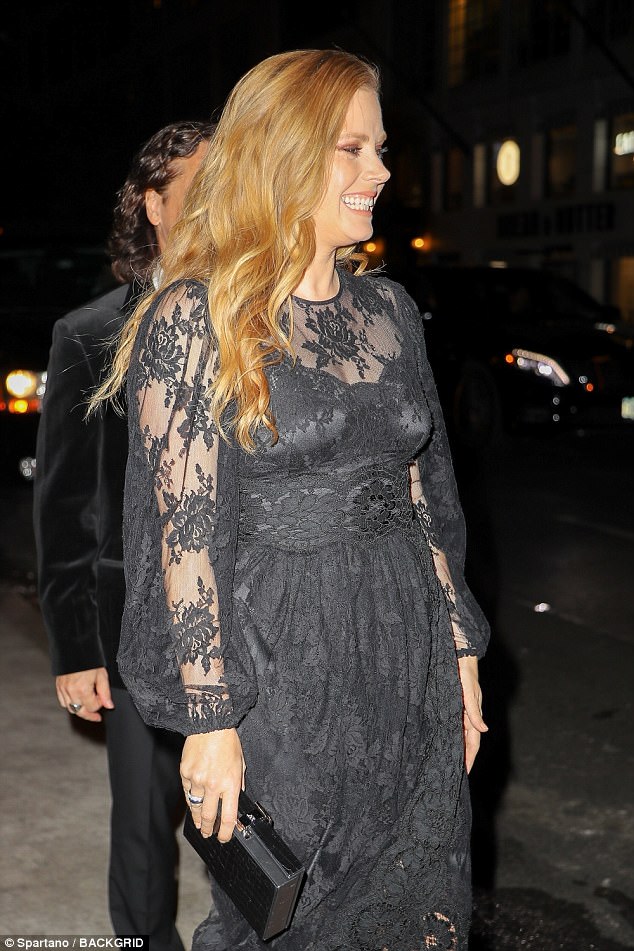 The Batman V Superman star carried a cute silver box clutch as she left her hotel solo headed on a night out.  This month Amy appeared on the cover of T magazine for their Greats issue. In a month that saw the toppling of one of the biggest women oppressors in Hollywood in Harvey Weinstein, the five time Oscar-nominee discussed how she has been fighting on Tinseltown's another gender-based battle: the pay gap.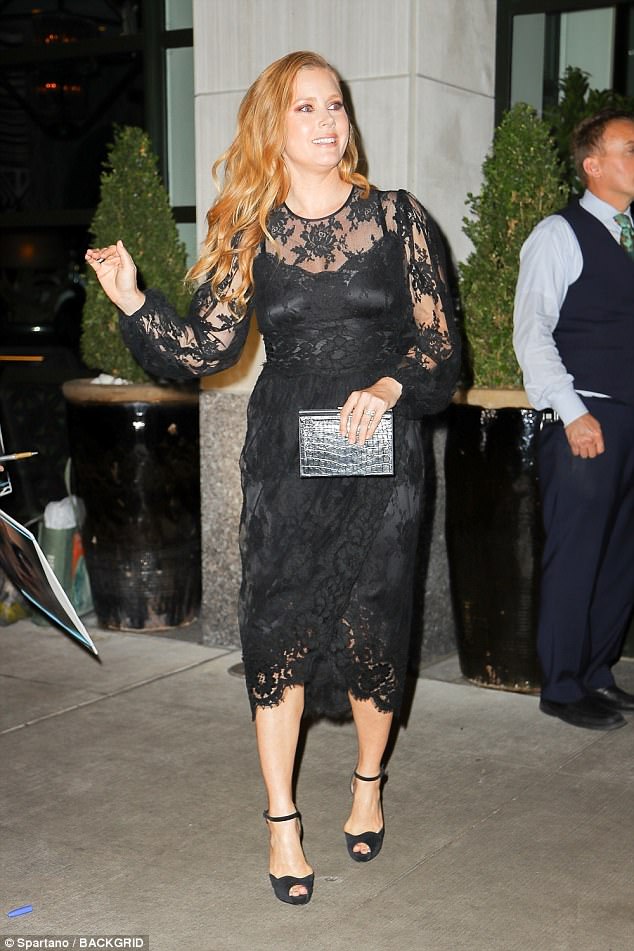 'I don't want to talk about my own experience because I fight my own fight and I feel comfortable doing that,' she said. 'There's not a lot of empathy out there for celebrities…I spent a lot more time educating myself about what women executives get paid,' she added.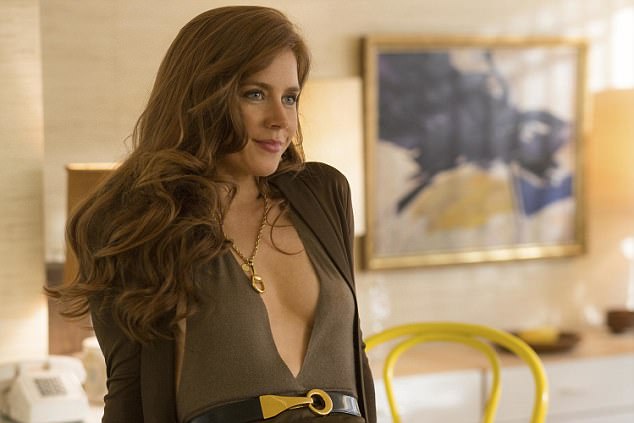 Amy began educating herself after the Sony hack in 2014 that revealed she and Jennifer Lawrence were paid much less than their male counterparts in American Hustle.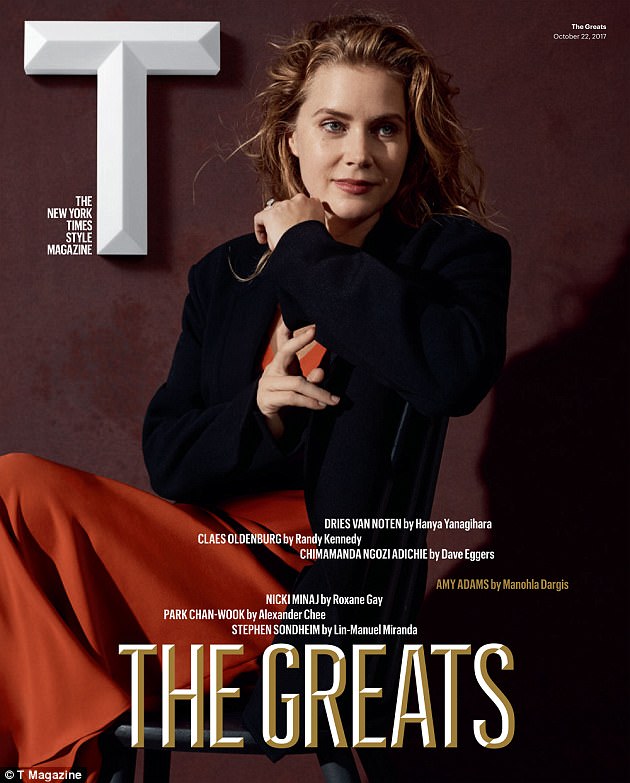 She has even begun mentoring younger actresses in hopes of an equal playing ground in the Hollywood system. 'It's important to talk about inequality. But for me, where I feel most empowered is in educating myself and being, hopefully, a mentor for younger women.  'That's more important. I offer any young actress I work with my phone number. I'll tell them on set, "You don't have to do that. You can say no",' Amy explained.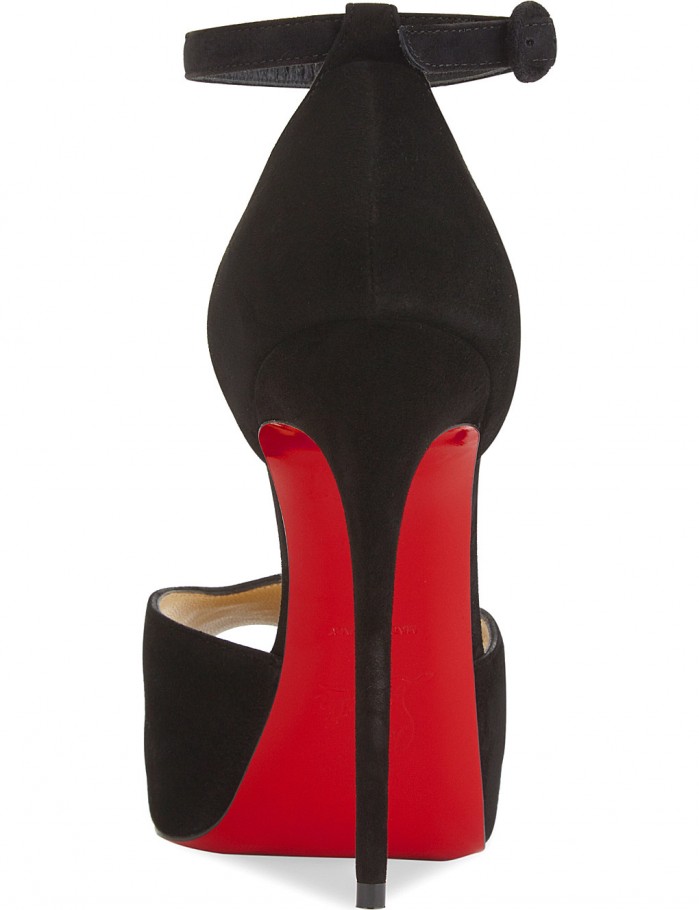 Built on the "New Very Prive" last, the Aketata heeled sandals pay homage to Christian Louboutin's love for luxe fine details and fabrication. Elaborated with an elegant scalloped rim and covered buckle ankle strap, this black suede pair manages to master both timeless and modern qualities. Stacked on a towering heel but inbuilt with a platform for support, the label's signature red peaks out from beneath.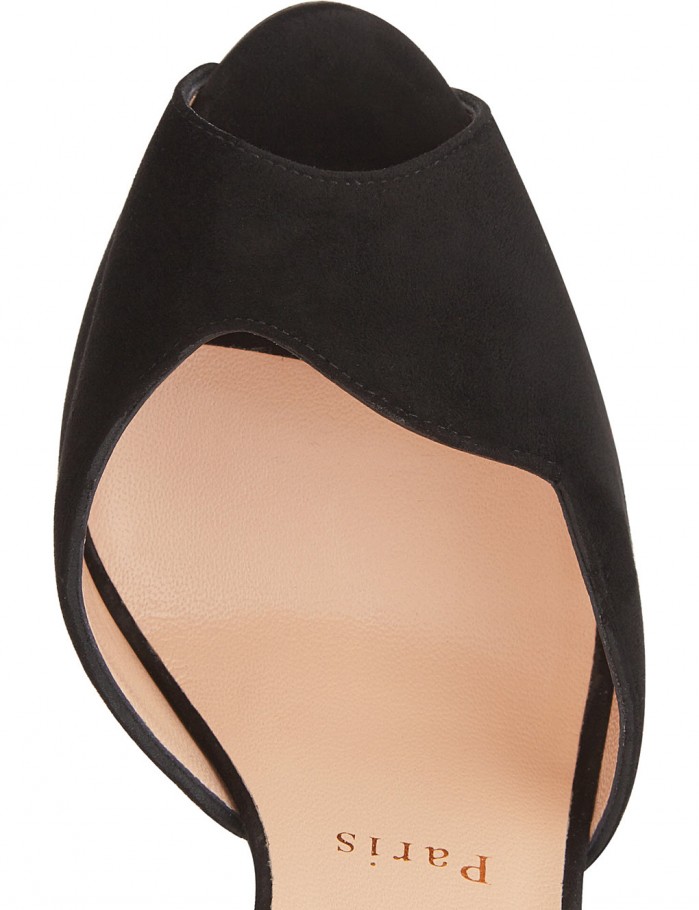 You can shop Amy's exact shoes now at Selfridges and add them to your superstar shoe collection!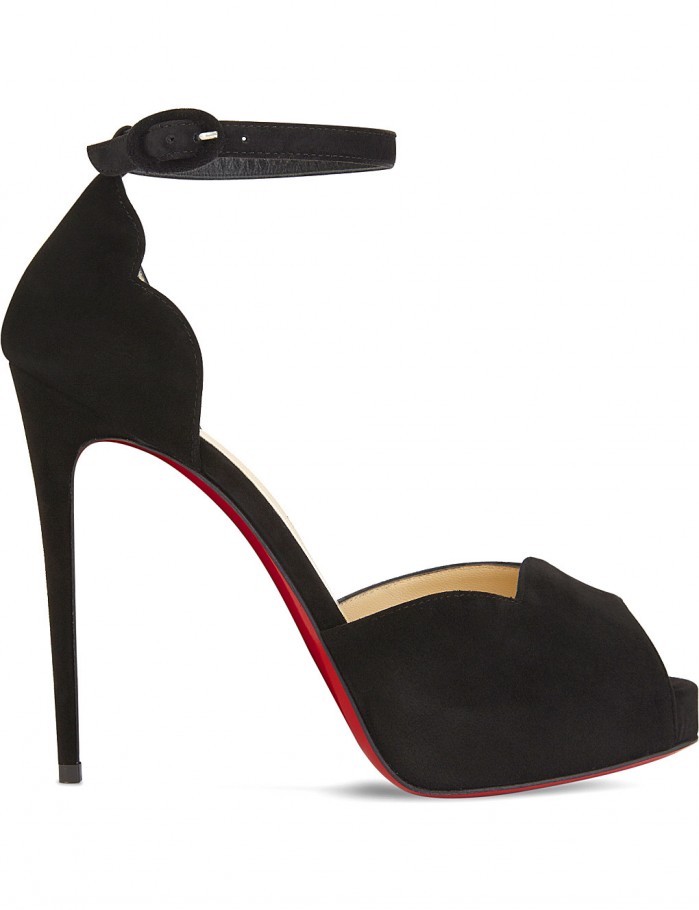 Perhaps these beauties are slightly out of your price range. Us too! Fear not, there are plenty of great platform-style evening shoes that'll look just as good. Shop our edit of the best black platforms below….