Amy Adams is not a redhead. Did you know that?
I didn't. I had to Google it to find out.
Her natural hair color is actually strawberry blonde. But she is known for her fiery tresses, so I can understand why she wants to maintain the mane.
On Tuesday, the actress was spotted exiting a salon in Beverly Hills after getting her hair tinted red again. For the outing, she wore a catchy getup of ripped skinny jeans teamed with an olive green t-shirt and a black scarf. Amy complemented the trio with mirrored eyewear, a mini shoulder bag, and a pair of chunky double ankle-wrap sandals.
It was a simple getup, but it looked fierce — all thanks to the shoes.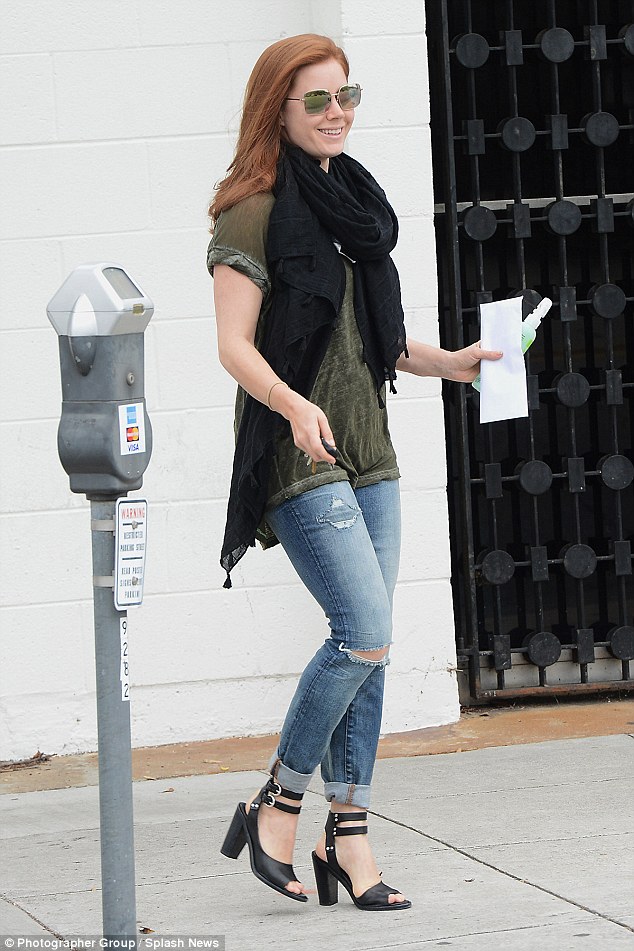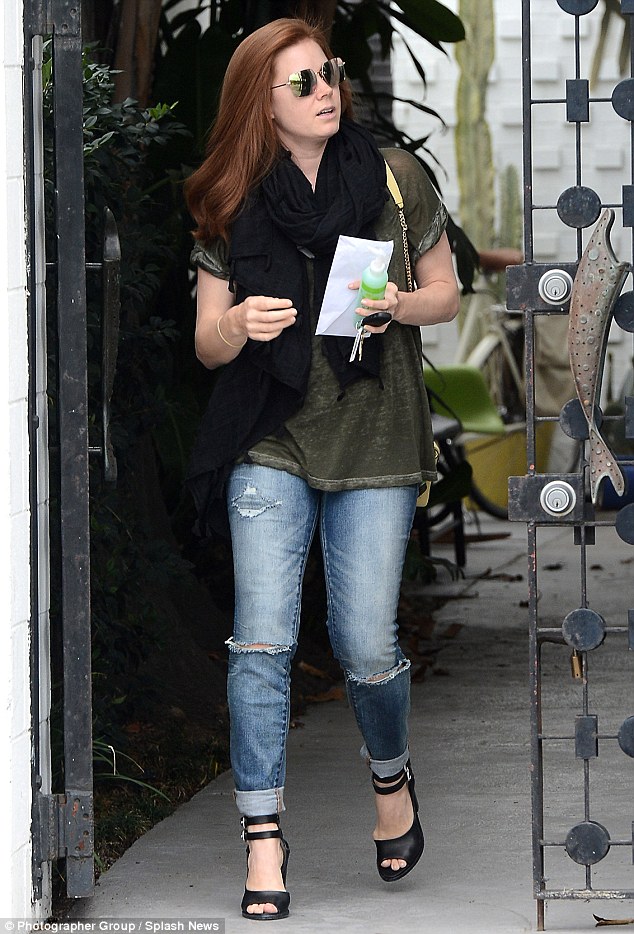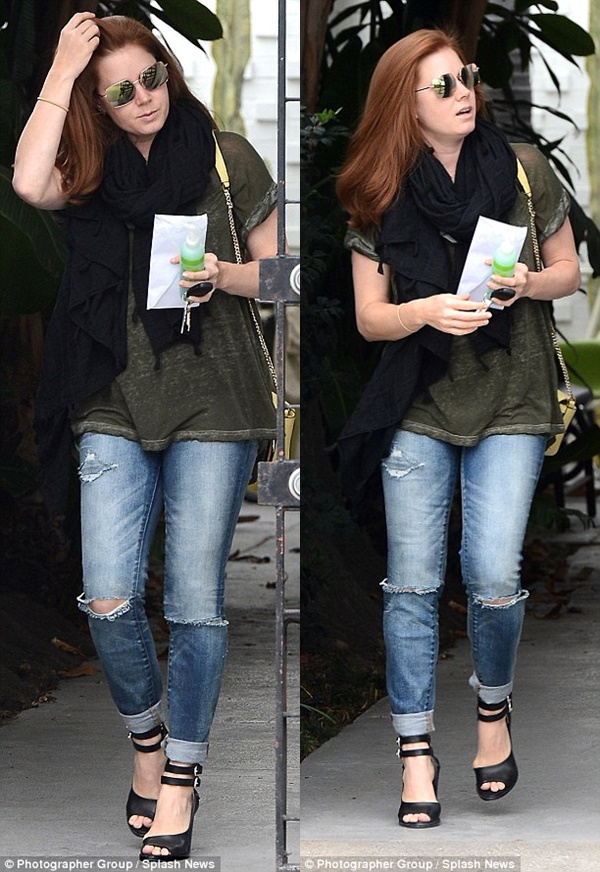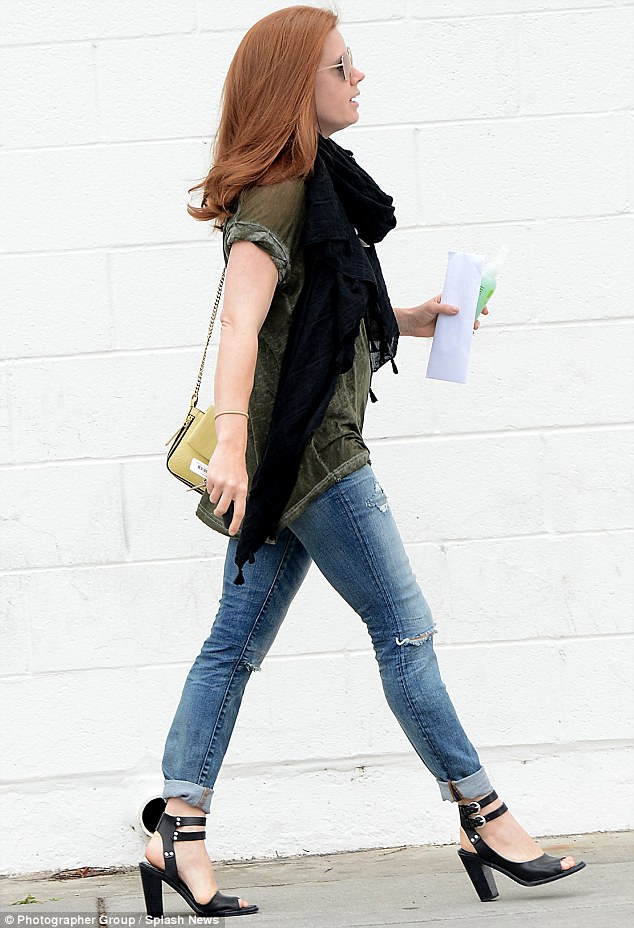 Amy Adams leaves the Balayage Salon in Beverly Hills after getting her hair colored red on May 26, 2015
I guess chunky sandals are the items to grab this summer, yes?
I'm seeing them on practically every celebrity and fashionista. Amy is probably the nth famous person I've come across rocking a pair. Sad to say I couldn't find any details on her shoes, so the pics above are as far as I can go.
That said, if you're in the market for something similar, what I can recommend are these chunky "Lorena" sandals from Chie Mihara: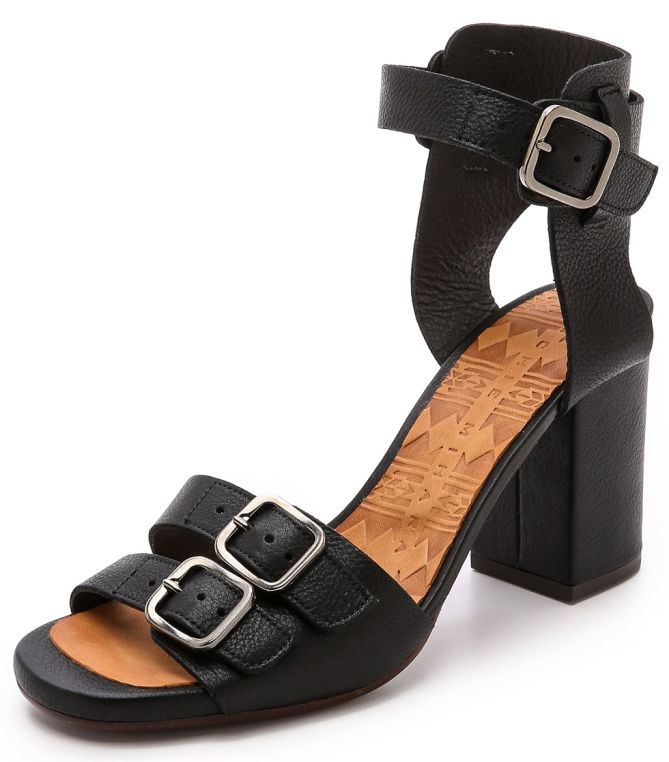 Chie Mihara Lorena Buckle Sandals, $280 (was $401)
The Lorena (sandals) feature double buckled straps on the front and semi-cuffed ankle-wrap straps. You can walk all day in these shoes because the block heels are only 3.5 inches tall. Of course, what will ultimately make them an attractive option is the fact that they're on sale, down to $280 from $401. Will you grab?