America Ferrera returns to TV gig with the latest offering from NBC, Superstore. Just recently, the 31-year-old actress graced the 2015 NBC Upfront held at the Radio City Music Hall for the press presentation of the said latest television show.
America will play as a supermarket's longtime floor supervisor who is initially put off by a new employee's egotistical attitude as well as his clowning around on the job. Despite a rocky start, the two quickly bond as they find more joy at work together and she starts to fall for him romantically. America's love interest in the said TV show will be played by Ben Feldman.
Surely, this is one NBC romantic comedy TV show that will capture the viewers' hearts again!
During the 2015 NBC Upfront presentation, America was very gorgeous in a conservative quarter-sleeved striped sweater and paired it up with Bionda Castana's Dekota pumps.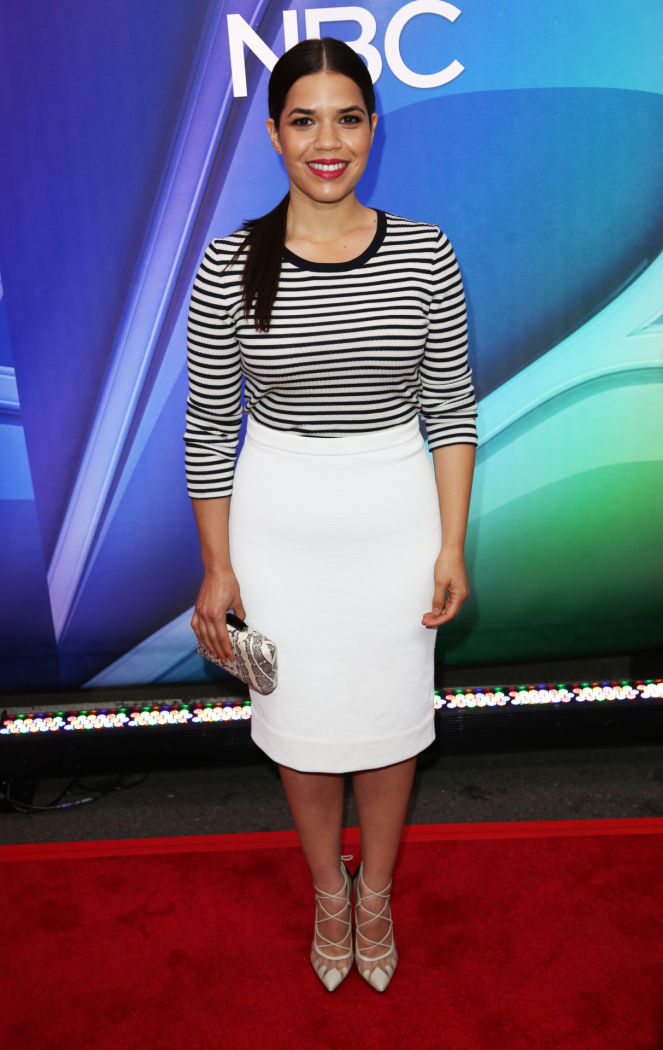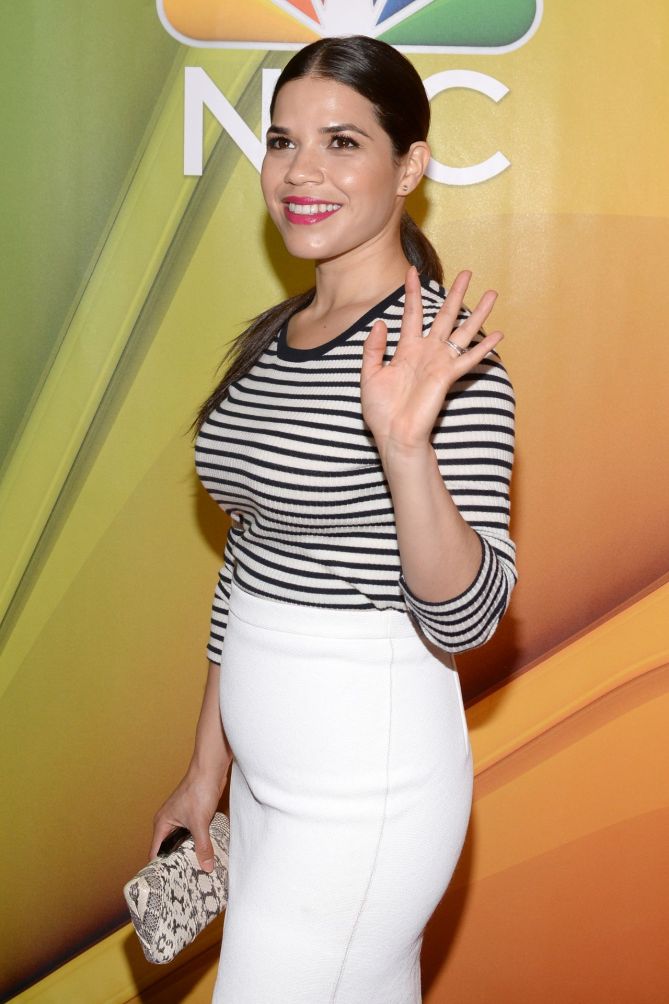 America's Dekota pumps is available in other colors at Bionda Castana online shop.