Amber Turner,24, is an English fashion blogger who became known for her Amber's Wardrobe page on Depop. This year she has joined the cast of the hit reality tv show The Only Way Is Essex, TOWIE for short. She had a long-term relationship with businessman Jamie Reed. The relationship ended ,because, according to sources ,Amber cheated on Jamie with another co-star Dan Edgar while filming for the show in Tenerife. She has been associated with Megan McKenna ,as the latter calls her "bestie". Megan appears a lot on Amber's social media. Amber might be familiar to TOWIE fans as she dated Joey Essex in 2012 for a very short while.
Unfortunately for her, what goes around comes around and the rumour has it that Dan Edgar cheated on her with a mistery woman. She was seen heartbroken and crying during a launch with her fellow castsmates while filming TOWIE. The audience was left divided by Amber's actions as some see her as goals and empathize with her pain ,while the other half see her has very hypocritical since she cheated on her boyfriend to get with Dan. The relationship with him didn't get past the one month mark. Amber's mom made her opinion very clear as she declared that she will slap her daughter if she gets back with Dan. We can only hope that her girl friends will help her during difficult times and make a positive outcome out of this sad situation.
While in public, Amber made sure that if Dan is going to see the images of her , he will regret every second spent with the other woman. She sported a very short ,off the shoulder ,white dress and a glamorous make-up to highlight her best features.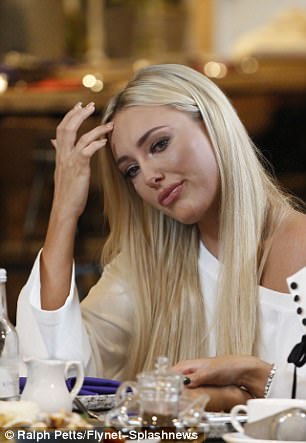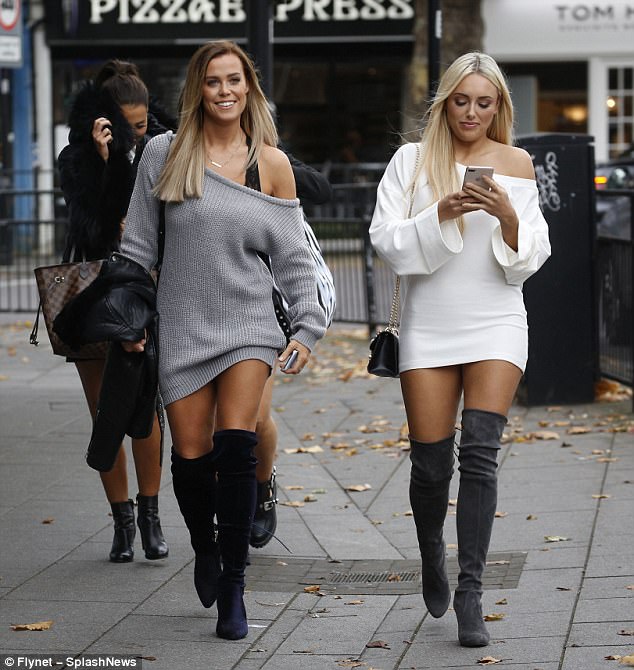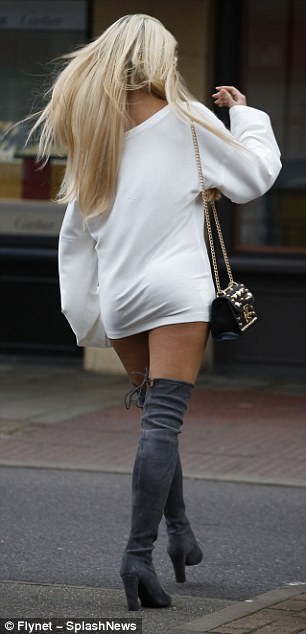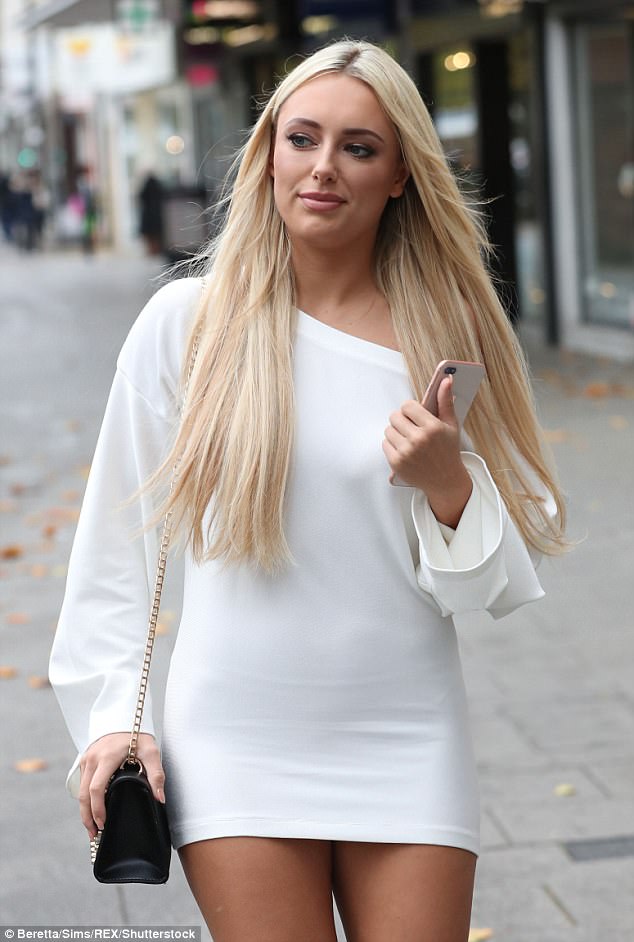 Her chic look was completed with a pair of grey Stuart Weitzman boots. We have seen Stuart Weitzman shoes on many celebrities as of now so you know you won't be wrong in choosing one of their pairs. This one in particular is very trendy and create some interesting outfits with enough creativeness.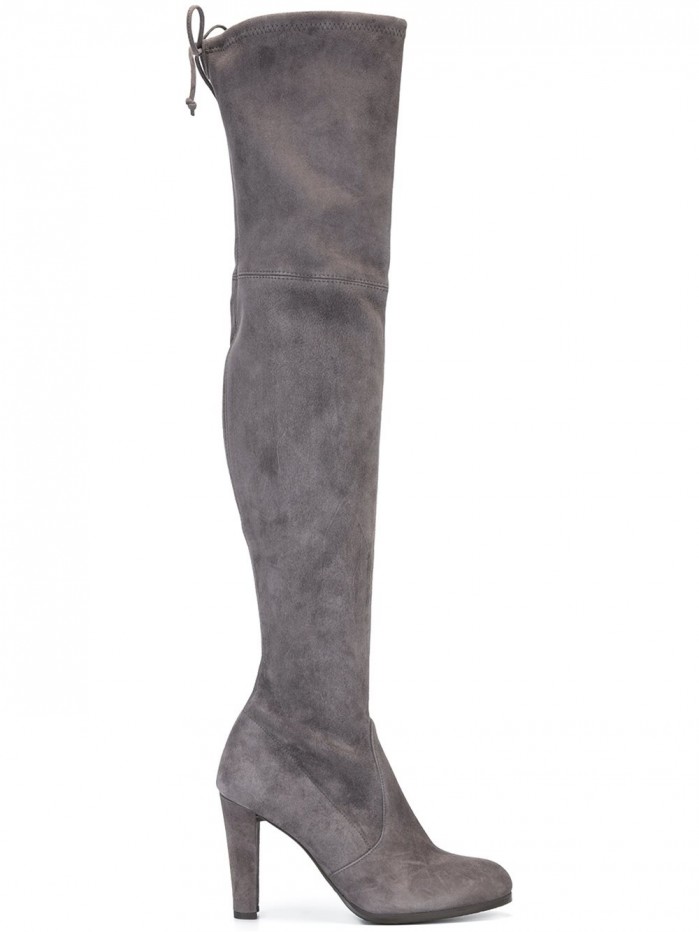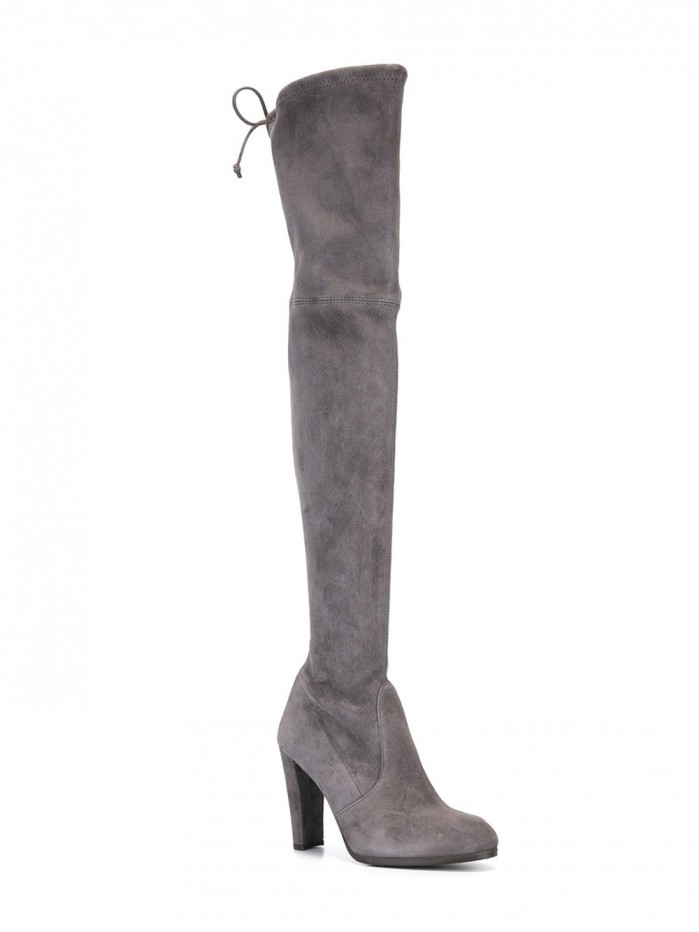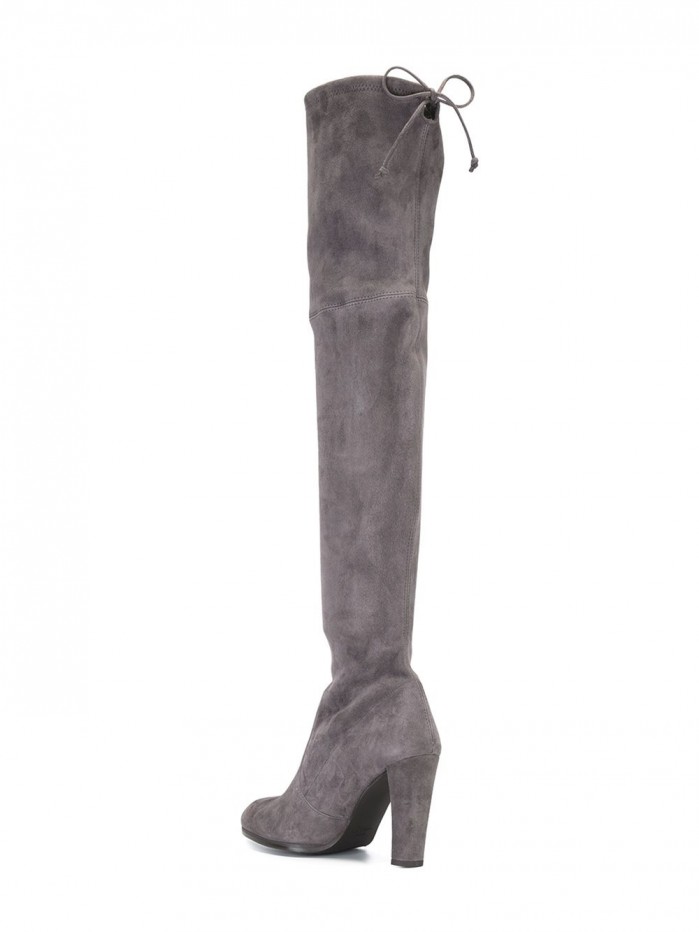 HERE IS A CHEAPER VERSION